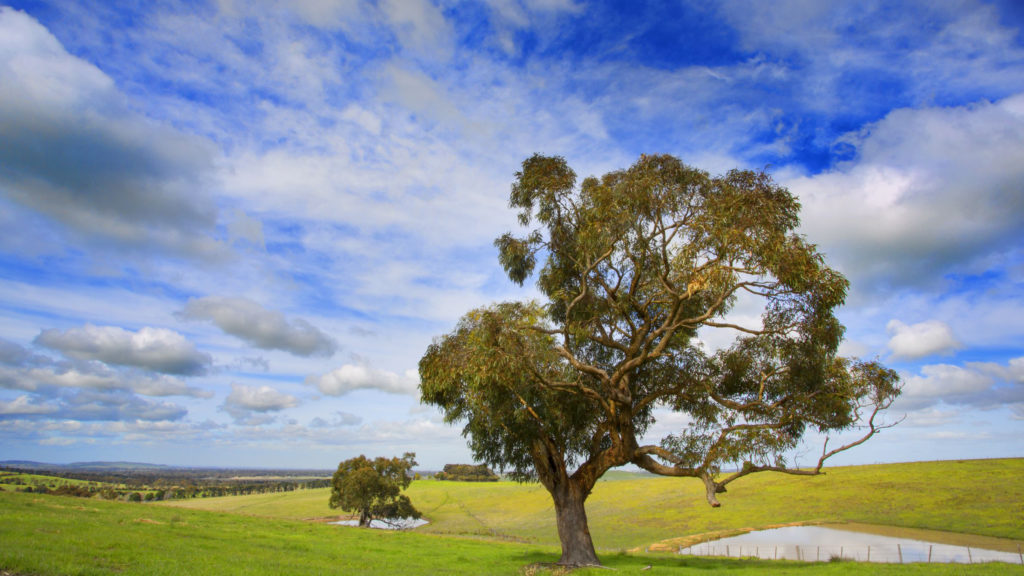 Food for the sole: These walks are about much more than getting from A to B
In a follow-up to our recent look at pedestrian-focused, award-winning landscape architecture, we consider the special attention designers have given to the experience of walking itself.
[Read 'Walking wins', the previous part of this two-part series on award-winning, walking-focused landscape architecture here]
Walking is a healthy, very low-carbon method of transport. It is also a fundamentally liberating experience, beloved of philosophers, artists, writers and other creative thinkers and makers. Freedom of bodily movement heightens our senses, sharpens our thinking and increases our willingness to commune and to communicate.
In March this year, Italian artist and author of Walkscapes: Walking As An Aesthetic Practice, Francesco Careri, was to have given a public lecture curated by Molonglo as part of Melbourne Design Week. Unfortunately, the escalating COVID-19 situation closed the National Gallery of Victoria the day before the event. Very fortunately however, Molonglo was able to host a recorded presentation which they have generously made available.
Careri explains that his book is "a sort of manifesto of an anti-architecture or nomadic architecture or another way to attempt to define what architecture is." He is interested in Australian Indigenous walking. "In the walkabout you can find a source, a degree-zero of what architecture has been at the beginning" he says. "Let's say architecture without object… a way to give symbolic value to the territory that is around us."
Careri's interest in walking as an aesthetic practice can be found in the attention we might give to everyday walking too. The following selection of award-winning work from the recent Australian Institute of Landscape Architects awards demonstrate that walking can be about more than just putting one foot in front of the other.
Walking and our brain
"It is only ideas gained from walking that have any worth" declared Nietzsche, although many attribute creative intelligence to this pursuit. Partly, it is the solitary commune with nature that opens us to new feeling and thought. Partly, the slow and measured pace of walking enables us to see, hear, smell and learn more on our rambles. The recent death of artist and epic-wrapper Christo has drawn attention to the links between landscape, place and perception heightened by art. Two Award of Excellence winning projects take advantage of walking to teach us through the encounter of art.
Land art was among the first artistic movements to highlight the ephemeral. Ephemeral art has a long-lasting impact. How can temporary art transform space into place? Winning project Contemporary Art and the Transformation of Space into Place: Lake Burley Griffin and contour 556 records the research of Neil Hobbs and 100 artists, along with numerous in-kind contributors, supported by the contour 556 team of Karina Harris, Jordan Evans-Tse and Bronwyn Blake. In awarding the research, the jury recognised a practice-based investigation that documented and analysed the careful curatorial selection of public art installations that "transform an iconic, internationally recognised exemplar of landscape architecture to inspire people to see it in new ways".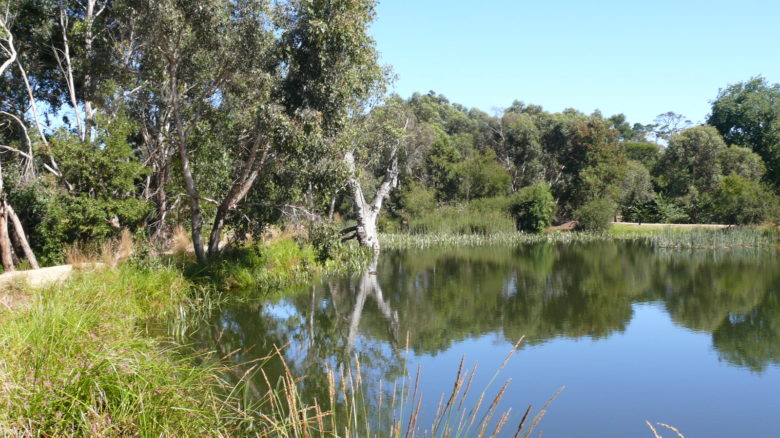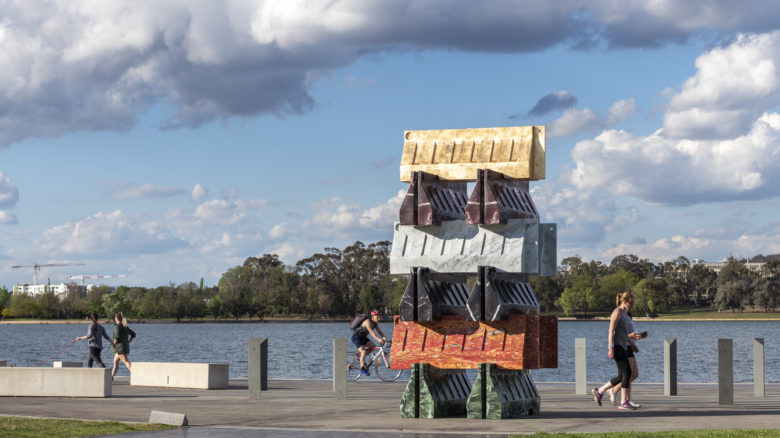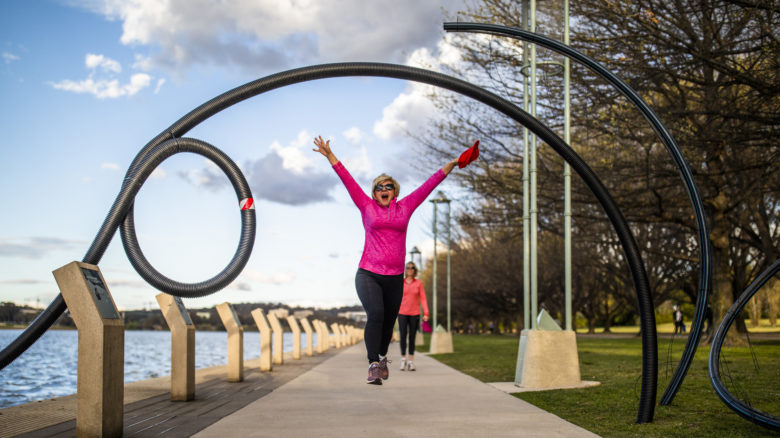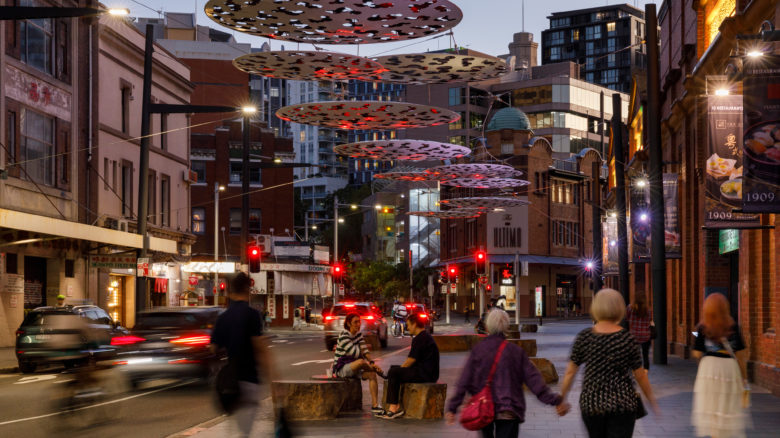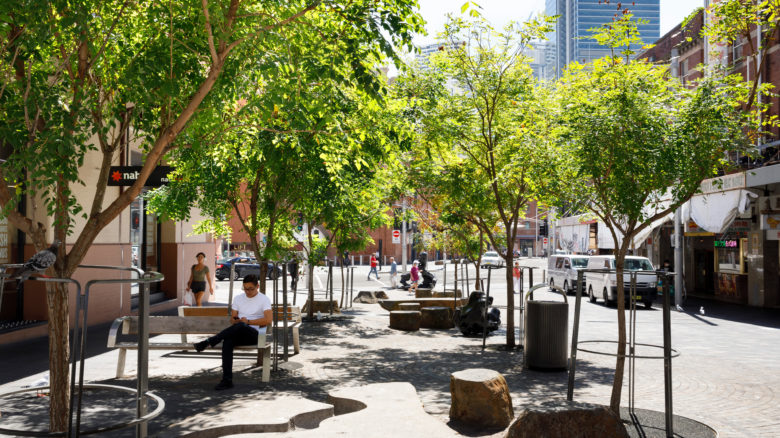 North Gardens Sculpture Park Landscape Master Plan by Mandy Nicholson (Tharangalk Art), Glenn Romanis, Isobel Paton (Basalt: Art, Landscape, Sculpture) and David Jones (Deakin University) was also awarded Excellence. The site within the Lake Wendouree Parklands in the regional City of Ballarat is to be host to a national-level Indigenous sculpture park. Developed in partnership with traditional custodians, the masterplan "demonstrates leadership in new processes of engagement, embedded in deep listening". The project emerges "to heal, to renew" made possible by the effort of understanding and the imagined circulation of a newly shared place.
Creating a space for thoughtfulness in our urban environments is even more difficult on busy streets. Jane Irwin Landscape Architecture with artist Lindy Lee received a Civic Award of Excellence for The Garden of Cloud and Stone in Sydney's Chinatown. It is a finely detailed project that creates more space for pedestrians, public art, outdoor markets and events, enabled by wider improvements to traffic management in surrounding streets. But its ambitions go much further to explore Buddhist and Taoist philosophy. The jurors praised "the integration of art and thoughtful native flora plant palette," in a project that "acknowledges past and present cultural fabric of place".
Winner of two of AILA New South Wales' highest awards, Your Parramatta Park 2030—Conservation Management Plan and Plan of Management is a document produced with extensive research and collaboration. At 85 hectares, the 160 year-old People's Park along the Parramatta River contains extensive walking trails with links back to Parramatta wharf and future connections that will make it part of an integrated regional walk system for Sydney's growing west. Self-guided walking tours already point to the rich history of this significant site. But integrated examination of environmental and cultural values enabled "new, broader understandings of Aboriginal and cultural history of the site [that] forced a significant revision of the Trust's policies for the Park".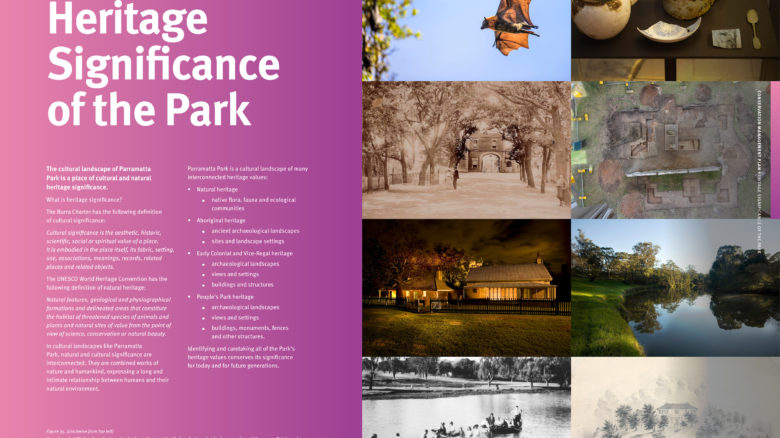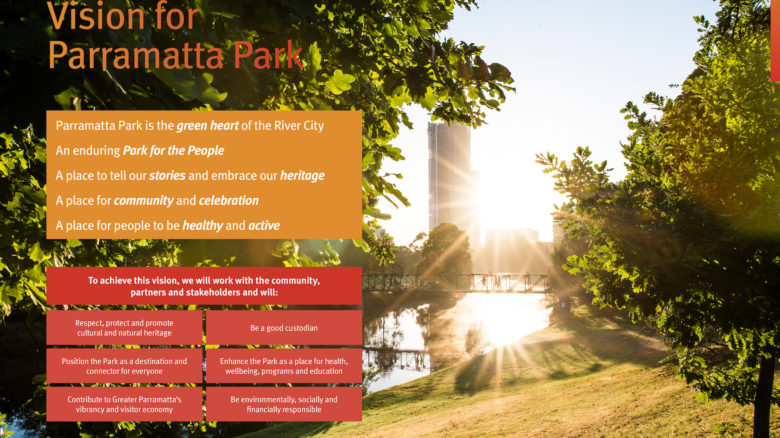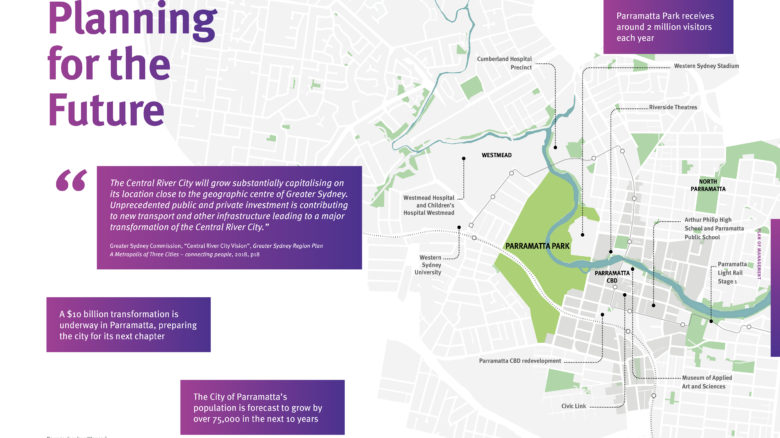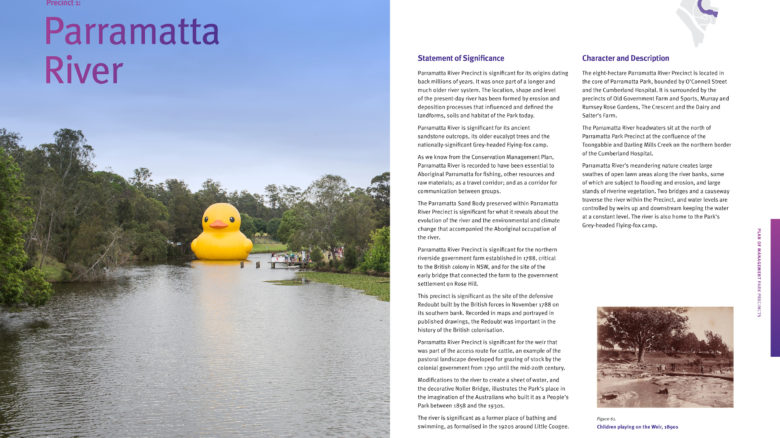 Long walks in the bush
The pilgrimage is a cultural form of walking. Rather than an aimless wander, it has purpose. While not all long walks are pilgrimages, they share qualities of endurance and of making a journey beyond the familiar. A long walk can be difficult to make in a litigious world of contested or confusing land rights and responsibilities. Projects that seek to enable long walks tackle important problems and offer increasingly rare experiences of self-discovery.
The Eastern Regional Trails Strategy covers a very large area east of Melbourne. Fitzgerald Frisby Landscape Architecture undertook a physical audit of all 250 kilometres of existing regional shared trails. While the trails are also used by bicycles, they primarily offer walkers the chance to experience long walks across different terrain passing through very different landscapes. Led by Maroondah City Council, the trails cover seven local government areas and were supported with funding from Sport & Recreation Victoria. While there is a clear interest in connectivity, the strategy document features images that make very clear the experiential diversity of the trails. Walking along asphalt, concrete, gravel and dirt to timber boardwalk surfaces, a long walk on these trails passes through a variety of woodland, forest and grassland, elevated, through tunnels, along valleys and across ridgelines. The strategy will help the integrated development of trails where walkers can plan uniquely rich experiences.
Awarded Excellence in Landscape Planning, the Greater Sydney Green Grid Spatial Framework (GSGGSF) and GIS Dataset was a collaboration between Tyrrell Studio and the Government Architect NSW. This work is at a metropolitan scale, building on mapping and data collection over several years. "It synergises complex environmental and social benefits into a legible format," said the jury "so it is usable and meaningful to local communities." Importantly for walkers, the GSGGSF advances the "managing and prioritising living infrastructure systems," enabling green space integration not just for environmental health, but also for future very big walks!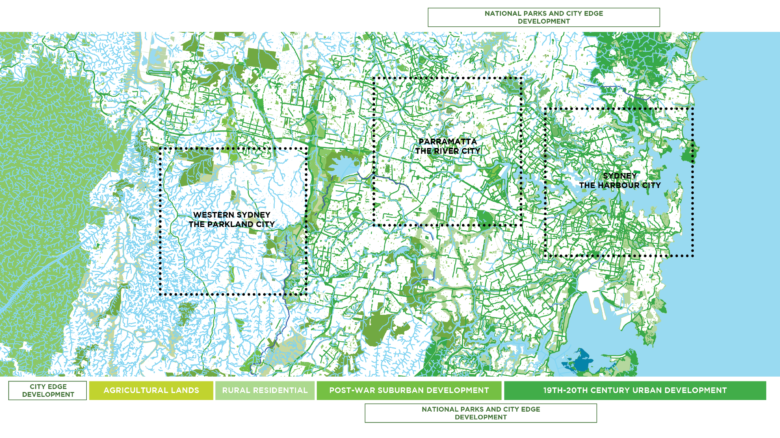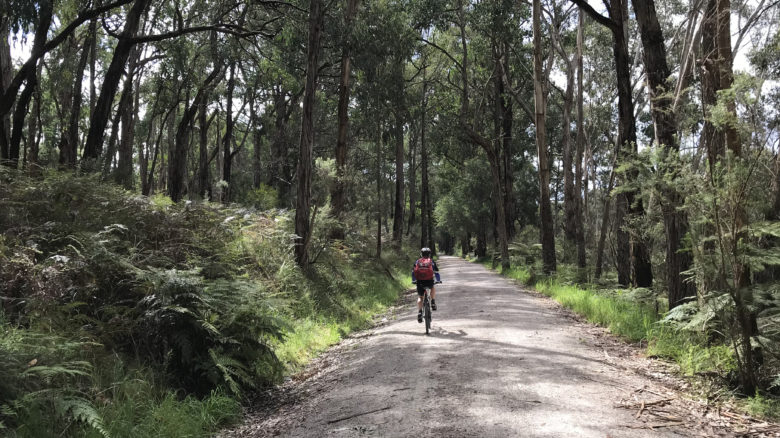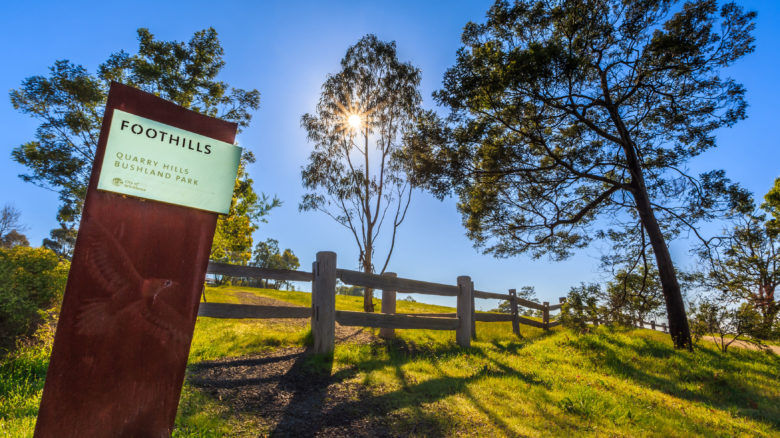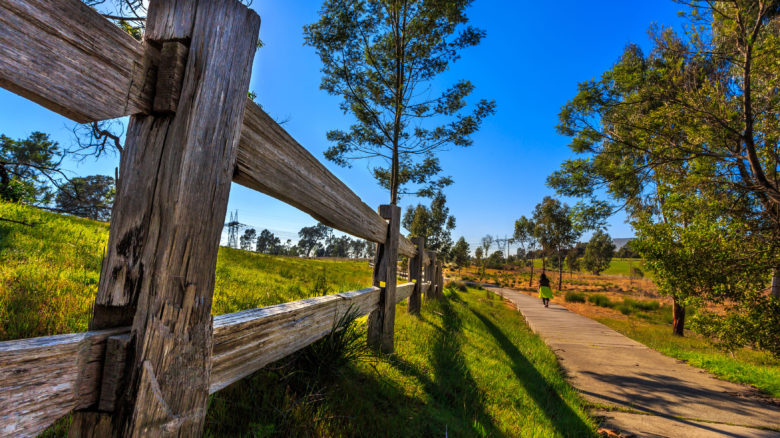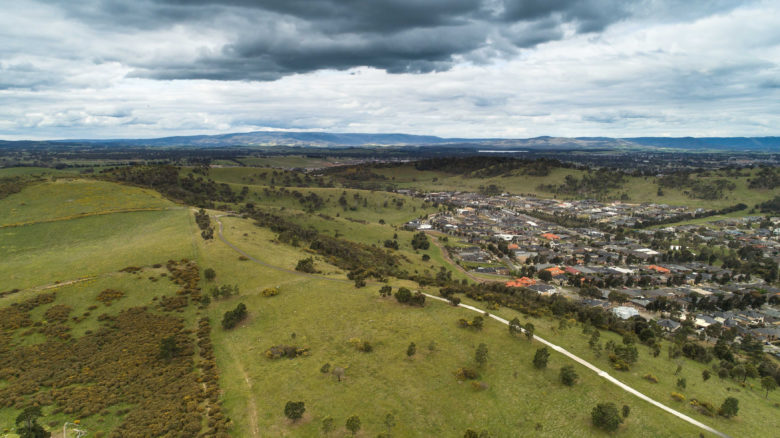 Underfoot: Sole feelings
Quarry Hills Regional Parkland Landscape Master Plan by the City of Whittlesea shows us what might be achieved with careful attention to retaining and sensitively developing public land in areas undergoing intense greenfield development on our metropolitan outskirts. The Parkland already features modestly and beautifully signposted tracks in grass, passing along and through rustic post-and-rail fences. There is also a section of timber decking and concrete path showing that a rural wander can be accessible as well as varied.
In granting Quarry Hills an Award for Landscape Planning, the AILA Victoria awards jury noted the master plan's significance in securing an environmental asset for the community. Beyond its value as a strong document for future planning, the master plan also enables us to reflect on how much the City of Whittlesea already understands the qualities of this environment and is protecting and enhancing them for local enjoyment. Suburban open space has a poor history of appreciating local place. The mature thinking of this work allows Council to share unique experiences of walking in Whittlesea.
The small trip we make from our street to the front door is an intimate transition space. This short walk prepares us for coming home. With an Award for Gardens, 320 George Street by Fiona Harrisson and Simon Ellis Landscape Architects is less a place to linger in, than a magical green walk-through. The curation of spaces "negotiates the complexities of private, common and public spaces" with detailed sensory triggers of staggered paving and lush, immersive planting.
The Systems Garden Rainforest Walk at the University of Melbourne received a Small Project Award for SBLA Studio. Located within the Parkville campus, this small walk was recognised for its "detailing and light touch [making] this insertion into a precious and historic landscape effortless". The jurors commended the thoughtfulness of its raised steel mesh path in protecting the garden's myriad unusual plants, but the airy nature of the path materials and their elevation also offer humans something enchanted. More than permitting "access to what is a somewhat mysterious space for new visitors" the walkway itself is central to evoking that sense of mystery.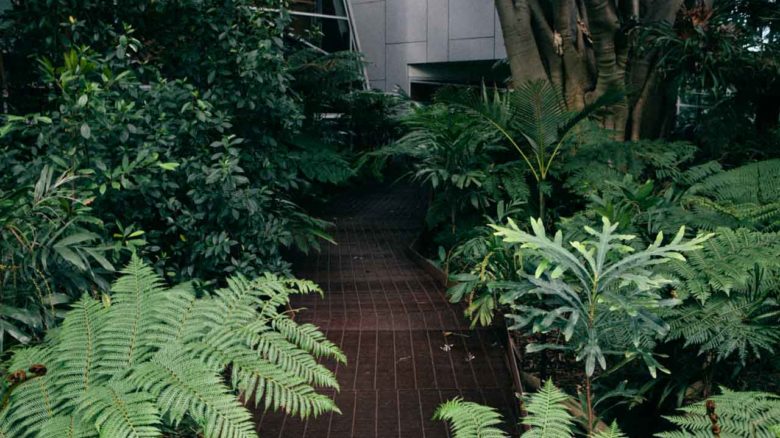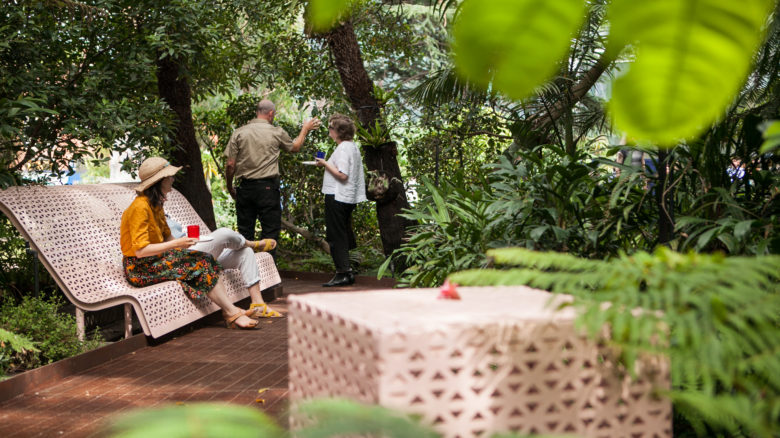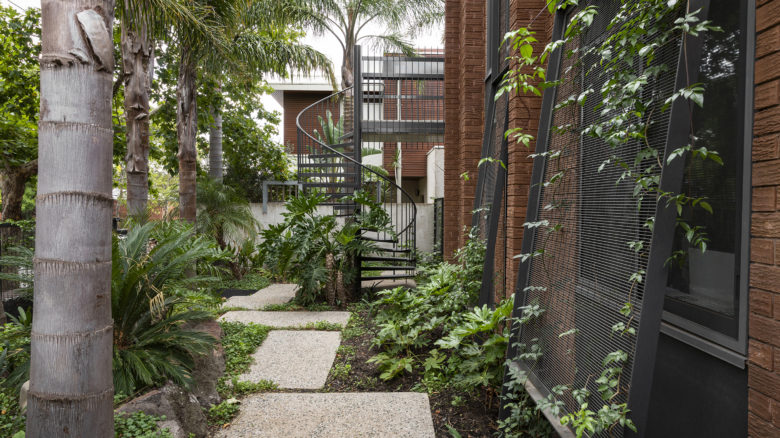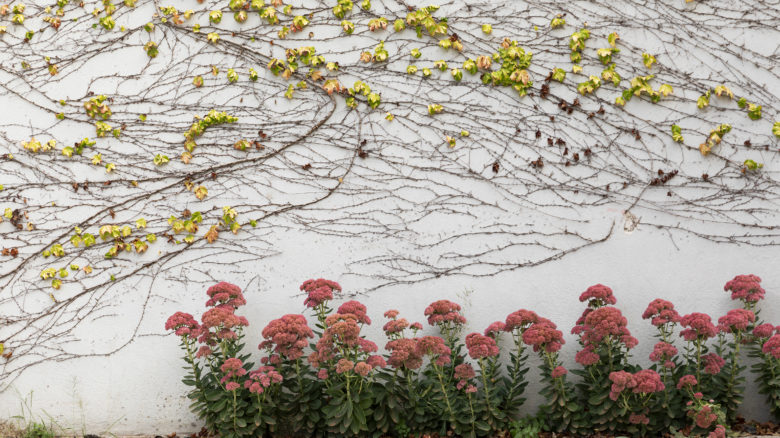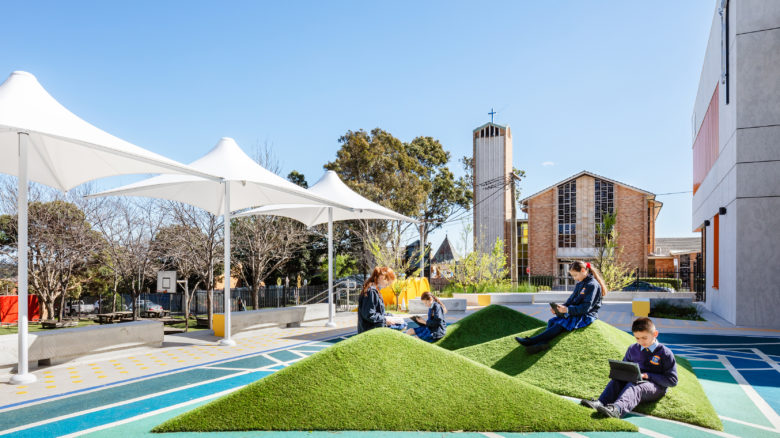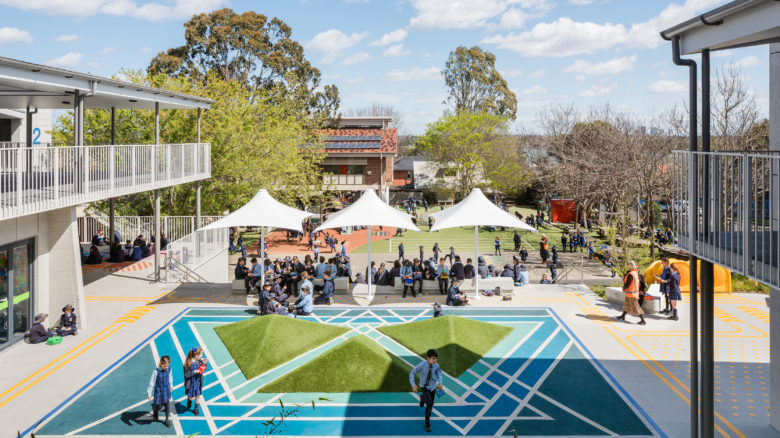 For children, all environments can be a source of magic and fun. Their experience of traversing space is a whole-of-body activity and 'walking' is only as common as skipping or hopping, galloping or sliding to get from point A to B. All Hallows Catholic Primary School by Tyrrell Studio received an Award of Excellence in Health and Education for recognising this. The landscape at All Hallows is itself a ground of play. The lure of clambering over astroturf pyramids that compliment and interrupt colourful groundplane graphics, is matched only by the winning walk-alternative experience of sliding down a tunnel rather than taking the stairs. You can 'walk' with more than your feet!
The Australian Institute of Landscape Architects state awards so far have recognised projects that encourage discovery of the surprising landscapes around us. Many are best experienced on foot. Urgent though so many problems seem to be, we should perhaps consider whether a thoughtful walk would help us more than a run or a rocket into the future.
---
Read 'Walking wins', the previous part of this two-part series on award-winning, walking-focused landscape architecture here.
Jo Russell-Clark is Foreground's Editor-at-Large.