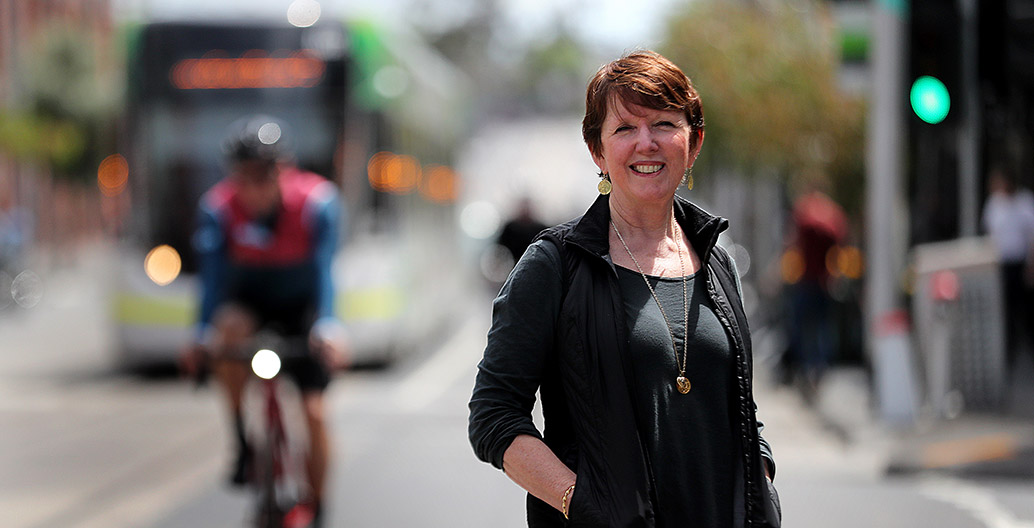 What can the coronavirus teach us about healthy cities?
COVID-19 has laid bare the weaknesses in the way we design and occupy our cities. Foreground caught up with Professor Billie Giles-Corti to discuss how we might build healthier neighbourhoods and communities.
Foreground: Billie, you're the director of the Healthy Livable Cities Research Group at RMIT. That title prompts a question: is a healthy city the same thing as a liveable city?
Billie Giles-Corti: The short answer is yes, a healthy city is definitely a liveable city. We define a liveable city as somewhere that is safe and socially cohesive, environmentally sustainable, has affordable housing, and that affordable housing is linked by public transport, walking and cycling infrastructure to everything that you need for daily living. That includes access to employment, access to shops and services, access to public open space. What we find is that a community with these elements is a healthier community. This is also consistent with the state government of Victoria's 20-minute neighbourhood idea.
Foreground: In preparing for our postponed Transformative Landscapes event, you and I were discussing how a city's healthiness might be measured. I suggested one metric might be life expectancy, but you weren't convinced this would be especially useful. Why was that?
Billie Giles-Corti: Life expectancy is a long term outcome but what we want is a more immediate sense of all the risk factors for health within a city. The sorts of things that we look at are whether people walk, whether they have good mental health, whether they have a lot of different sorts of physical activity. Physical activity is key – if you can get everyone to do 30 minutes at the very minimum, if not 50 minutes of walking a day, it would make such a big difference to the health system. Our research focuses on the risk factors for disease rather than the disease itself. It's the risk factors that we'll need to change to create a healthy city.
Foreground: The world's cities are currently experiencing what many are describing as a once-in-a-generation health crisis, the COVID-19 pandemic. In response, we're seeing many governments and health bodies prescribe dramatic measures such as "social distancing", quarantine and forced closure of civic institutions, gathering places and even public transport. Are these measures appropriate, in your opinion? Are they in keeping with what we would otherwise understand to be necessary for a healthy city?
Billie Giles-Corti: What we're talking about here is a once in a lifetime event, where we're trying to do is protect people and put in place a prevention strategy such as is required for a once in a lifetime event. So I'm guided really by the experts on this.
I don't like to say social distancing. I like to say physical distancing. We need people to separate but we need people to still interact with one another. In the environment of a pandemic, sustainable transport – walking and cycling – is not only a great way to maintain mobility but to maintain physical distance, particularly cycling. To me, that's how you build a resilient city. A city where people can walk and cycle makes it much easier for people to still get around when you've got an infectious disease outbreak.
The other side to it is the importance of measuring mental health and social support for mental health. If we can design communities that facilitate social interaction, good neighbouring and other interactions that build relationships with people, when we have an event like this we can draw on that social capital to protect a community. Your community are the people who are going to go and buy you food for you if you do happen to have to stay at home.
Hopefully something that we'll learn out of this is that a level of social interaction is vital for communities to do well. The way you design a city has an incredibly important part to play in facilitating both the physical and mental health of people, and the factors that contribute to both.
Foreground: You've spoken in the past of the need for delightful, liveable density in our cities. Do disease outbreaks such as what we're currently experiencing undermine the rationale for density of this nature?
Billie Giles-Corti: No, density is really important. The way I define delightful density is where there are shops, businesses and services nearby, where people can get around, they can walk and cycle. It's three to four stories high, or maybe up to seven or eight stories high. A community with delightful, liveable density is completely consistent with the ideas of protecting people under coronavirus precautions because travel to jobs or services is reduced. The other thing is when we're talking about density, lessons we learnt at the turn of last century are still really important. Good ventilation and good light, particularly, go a long way to protect people's health.
Foreground: The Healthy Liveable Cities Research Group has recently launched the Australian Urban Observatory, which is a digital platform that turns complex urban data into easily understood liveability maps of Australia's 21 largest cities. That data has revealed that while many of Australia's regional cities currently enjoy very high rates of liveability, they are beginning to suffer from some of the same problems of unequal access to amenity and services that larger cities face. Why is that?
Billie Giles-Corti: What's telling about the data is that you can see the same mistakes being played out in regional cities as in our metropolitan cities. We can see that we started off designing our cities for walking and cycling – nice walkable neighbourhoods. Melbourne has a beautiful, walkable grid that gives people lots of choice about what routes they could take. I call it beautiful bones. The Hoddle Grid provides beautiful bones for the city. But then you start to see some other ideas, the cul de sac, for instance, and the rise of the car.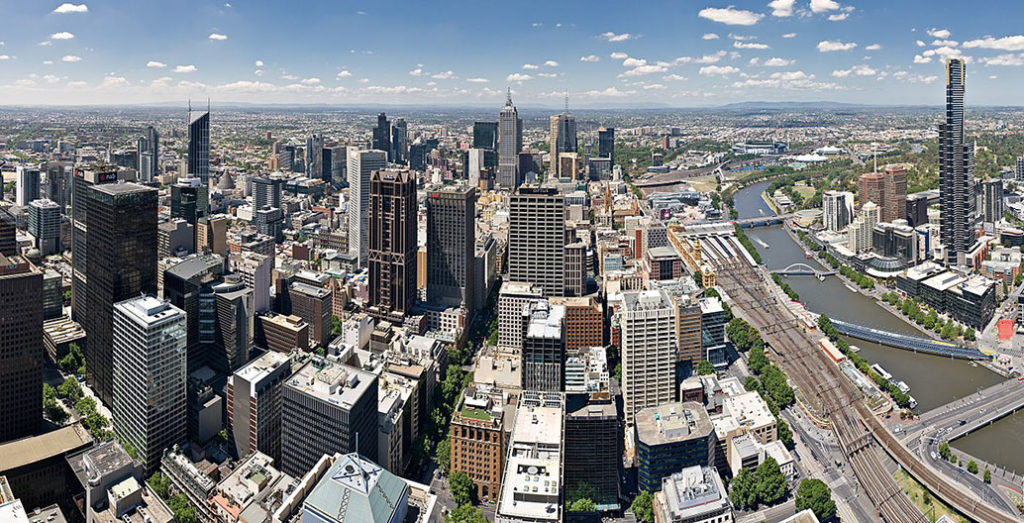 Unfortunately, that's also happening in our regional cities. A lot of regional cities start off with beautiful bones but then we've adopted urban sprawl, plus developments on the fringe of the outer suburban. With really low density, it's not easy to provide all the services we need within a walkable catchment or a cycling catchment. What's really interesting is that some places have good walkability, but they don't have all the amenities. That's actually much easier to fix than the opposite. It's really hard to deliver additional services if there's no walkable local hub or shopping strip. Our research has shown that some regional cities have a lot going for them. At the moment the design is car-focused but traditionally they have good bones.
Foreground: For regional cities that are beginning to head down the route of car-driven urban expansion, what would you recommend for them to prevent those problems from cascading?
Billie Giles-Corti: I think it suggests a rethink in the way we build our cities. I think this COVID-19 event is actually highlighting some of the challenges of building cities solely for cars. They are not resilient in a crisis. But if you design a city of villages, even regional cities of villages where there's amenity nearby, it would require a bit more density but it will be a much more resilient city and community. There will be alternatives when things go wrong. And actually that, to me, is a much more healthy city.
So I would be saying to people, when you think about creating more resilient cities, future-proofing your community, you need to be going back to a more traditional model for cities. How do we replicate the beautiful, walkable urbanism that we see in inner-city Melbourne, on the fringe of our cities and our regional cities? So that people have a high quality of life, a little bit of vibrancy, still have a good quality home, but not necessarily this suburban sprawl where the only way to get around is by car.
–
Professor Billie Giles-Corti is a Distinguished Professor at RMIT University and directs the Healthy Liveable Cities Research Group at RMIT's Centre for Urban Research. For over two decades, Billie and a multi-disciplinary research team have been studying the impact of the built environment on health and wellbeing.
Billie is Director of RMIT's Urban Futures Enabling Capability Platform and a National Health and Medical Research Council (NHMRC) Senior Principal Research Fellow. She currently leads a National Health and Medical Research Council  (NHMRC) Centre of Research Excellence in Healthy Liveable Communities, established in 2014.