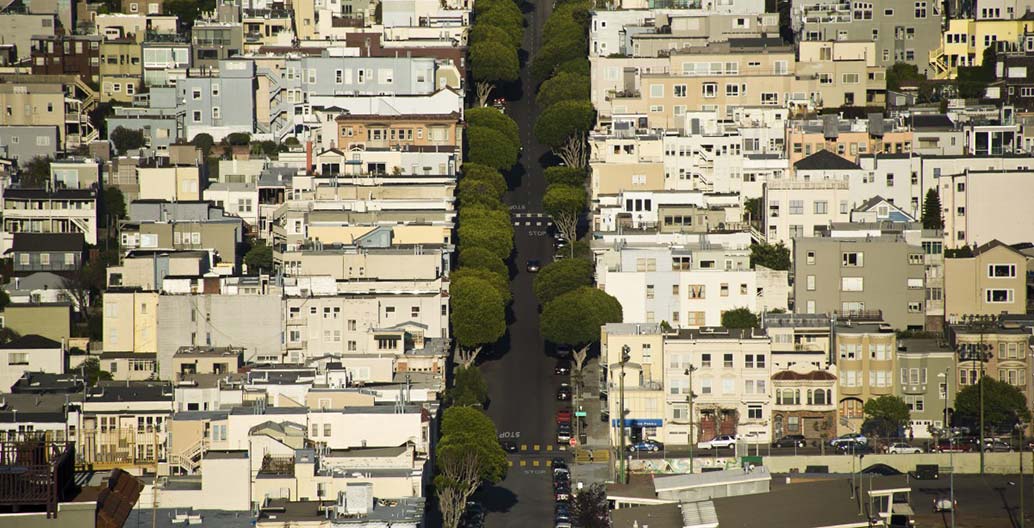 Smart streets, smart phones, smart watches… why not smart trees?
Augmented reality and artificial intelligence, smart sensors and real-time monitoring are helping to relieve pressures on overburdened city infrastructure. Urban trees are increasingly important multi-functional assets. Why aren't they benefiting more from the same technologies?
City streets have long been crowded with both temporary and permanent stuff. From the regular paraphernalia of public seats, bins and signs, to newstands and cafe furniture, managing space for street life is challenging. Another long-standing accessory of attractive and sophisticated cities is trees. But they rarely, if ever, feature in the lists of urban street infrastructure that are attracting the attention of new digital innovations.
Concerns are being raised about the increasing congestion of city streets, not just because of a growing population and density, but because of new needs to accommodate a host of additional new-technology services and objects. These include fleets of hire or share bicycles and scooters, delivery cycles, share car spaces and ride hail zones. They are all part of a bustling mobility industry that is swiftly expanding on the back of almost universally available digital communications technologies and real-time data-sharing.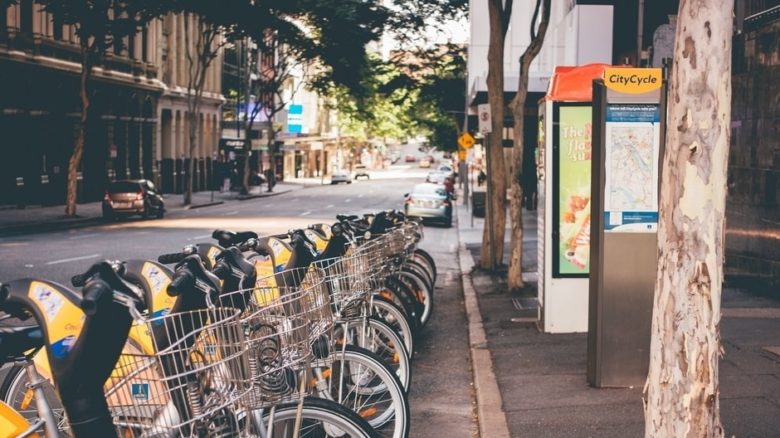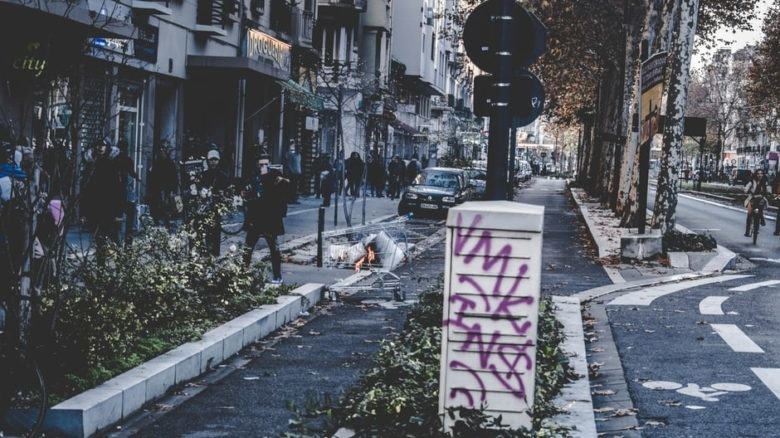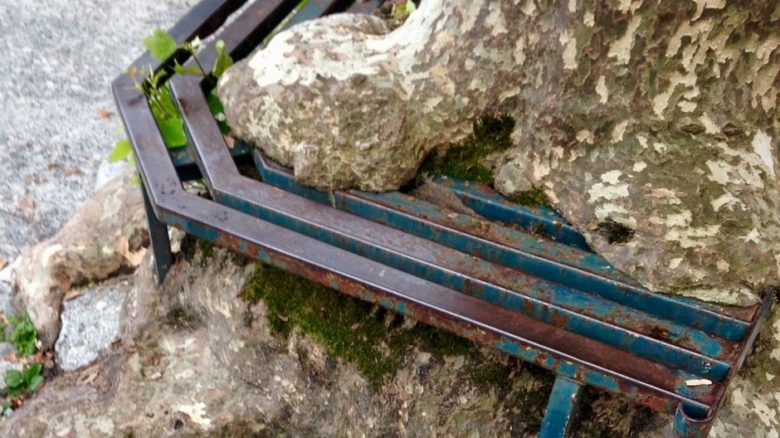 To help cities, mobility operators, commuters and residents deal with this business, 'smart' solutions are being offered via many of the same technologies that are contributing to the congestion. These include GIS-located mapping of assets such as Surveyor launched last year and Open Curbs, a public, shareable curb data source. Smart street furniture, such as the bench launched by Street Furniture Australia offers phone charging while you sit. Sensors now alert councils when bins are full or seats not used, indicating a possible cleaning or vandalism issue. Lighting can respond to the presence of people as much as the level of light. And various apps will inform commuters of arrival and wait times across a range of transport options.
Why do trees then appear to be neglected? It may be that trees and vegetation are seen as the old-school opposite of high-tech street hardware. However, their multi-functional benefits and operations require specialist skills to have them installed and 'operating' effectively.
From the outset, choice of tree species relies on considerable expert knowledge and research, with climate change exacerbating the challenge of planting in urban microclimates, and environments that are already highly changeable due to building development. There is also more interest in using native and local species to reflect local culture and pride of place, including Indigenous heritage and more recent history. Tree expertise also encompasses the 'design' of species through advanced horticultural selection and breeding, which is set to play an increasing, if invisible, role in successful urban tree-planting.
Another possible reason for their lack of presence in the 'smart cities' discussion is that trees have arguably be seen as encumbrances to the efficient operation of streets, especially when streets are conceived as primarily spaces for traffic. Trees drop leaves and support birds that spoil car finishes. Even the benefits of shade they provide for pedestrians can be outweighed by the dangers of slippery leaf- or pod-strewn pavements. They also obscure safe views, whether of traffic, potential assailants or other danger. More recently, trees are being trimmed to improve sunlight to solar panels, ironically enabling the smart air-conditioned cooling of buildings that were cooler before they lost their shade.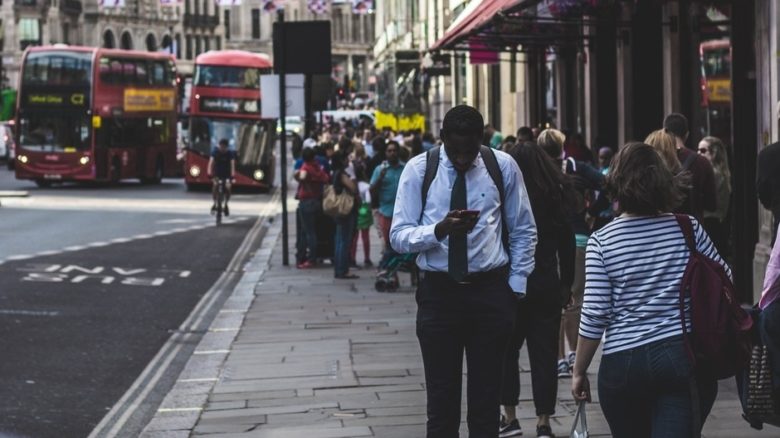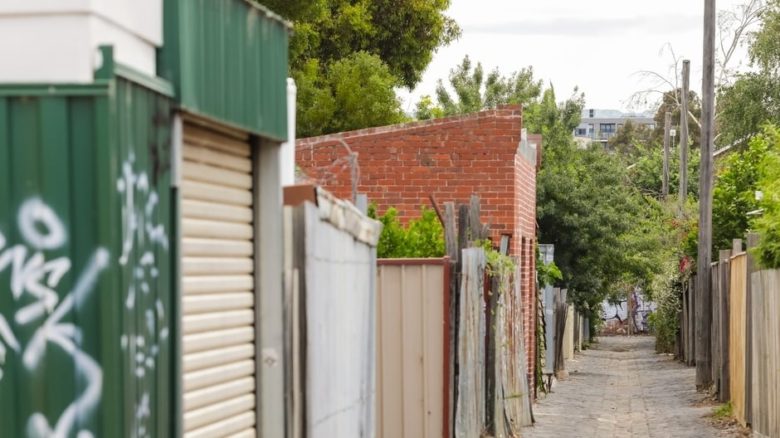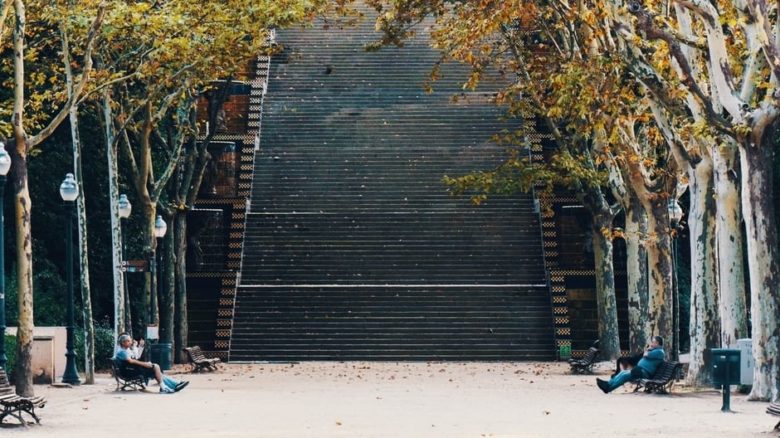 While adoption of technology to improve growth and management of living street trees appears slow, there has been interest in devising fake trees that supposedly offer greater, more reliable benefits. A moss-covered, high-backed CityTree bench has claimed to have the pollution-cleaning power of 725 trees. It is billed by the company as the world's first intelligent biological air filter. It is able to measure its own needs, collecting and distributing rainwater automatically using an inbuilt irrigation system powered by solar panels.
One critic notes that we "need to be integrating green infrastructure not cluttering our public spaces with green washing products" while another simply suggests that "[another] thing that can be done is to plant a tree and put a bench next to it."
Yet, there have been notable instances of applying new technologies to living infrastructure that not only streamline multi-layered data management, but have spawned unexpected success in engaging communities. The City of Melbourne has long recognised the value of it's street trees, last estimating it at $800 million. Council had also identified trees as an ageing asset threatened with climate change and drought. From 2013, their online visual database of every individual tree of Melbourne's Urban Forest enabled the public to email specific trees – with delightful results. The popular world first has since inspired similar sites in cities around Australia and the world.
Treepedia is an even larger project. It uses the vast Google Street View database to map and measure visible urban greenery. It was developed by MIT's Sensible City Lab in collaboration with the World Economic Forum's Global Agenda Council on the Future of Cities and Global Shapers community.
Seeking to make Australia's urban areas 20% greener by 2020, Vision202020 is using technology developed by the USDA Forest Service. The i-Tree Tool measures percentages of tree canopy in a user-defined area. It has been used to benchmark tree cover percentage in 139 Australian local government areas. Descartes Labs, meanwhile, has developed a machine learning model that can map a city's canopy and distinguish and count individual trees, even subtracting other greenery that might look like trees in satellite imagery. As CityLab describes, "the resulting maps reveal a green thumbprint of each city."
Accurate real-time asset mapping is particularly vital for living material. Especially if you are going to eat it fresh. Another popular use of technology to share tree data has been largely volunteer driven and crowd-sourced. Foraging, scrumping, gleaning, wildcrafting or just scavenging has been greatly facilitated by online platforms for over a decade. Falling Fruit is a volunteer-run charity that runs a website for urban foragers. Their global map of city food foraging resources – principally trees – can be edited by anyone. It draws information from other websites as well as direct data contributions. Augmented Foraging provides a list of links. Australian Diego Bonetto is a long-time contributor to Wild Food Maps while Australia hosts many sites, including some for sharing home-grown produce.
Mapping and data-sharing plays an important role in understanding current conditions and planning for the future. But there remains a range of immediate asset-management and protection functions available to hard infrastructure that could be applied to trees if they were valued highly enough for that investment. Having access to timely information, even if it is never used, could, like a home security system, moderate rising insurance costs if nothing else. Sensors, camera-activated tracking and drones are being deployed to protect rare animals from poaching that is part of a global multi-million dollar black market. A year ago, a high-tech alarm system installed in a private South African reserve cut the number of poached rhinos to zero. It uses a combination of technologies — WiFi, thermal cameras, scanners, closed-circuit televisions, and sensors — to provide early warnings about suspicious activity. The success of the system comes not from any single component, but the integrated functioning of all its parts.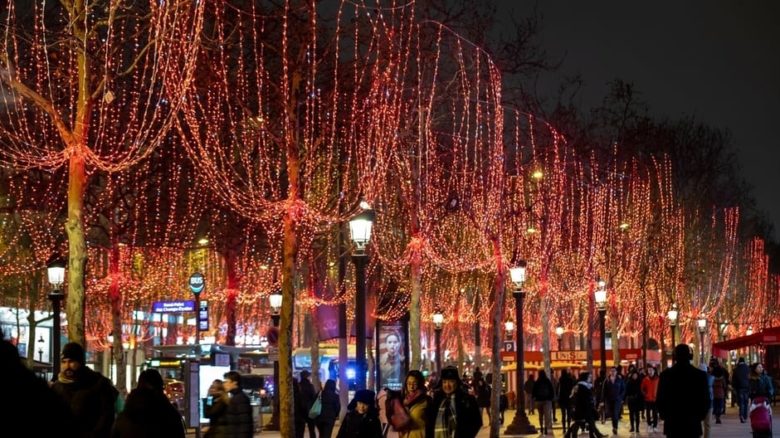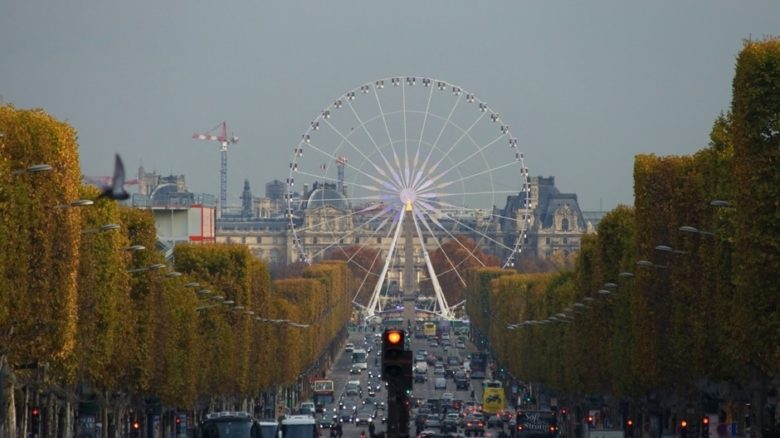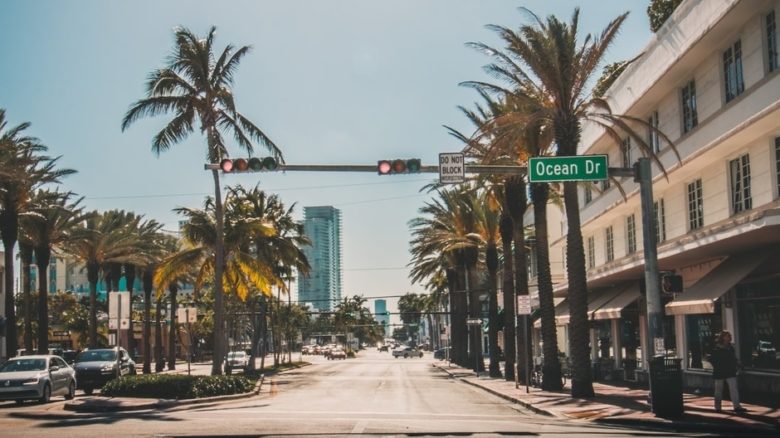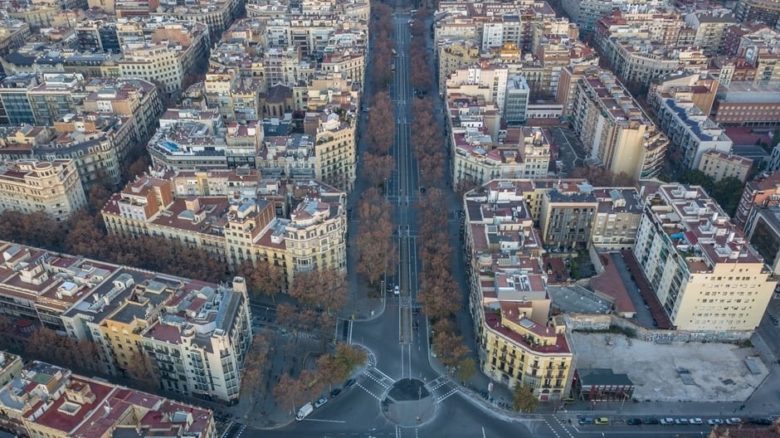 Animals, like trees, are living, integrated elements within their environments. What could be done with available smart technologies to protect and enhance trees and other vegetation in urban streets? Sensors might identify tree health problems (borers, drought, dieback) or vandalism (broken limbs, poisoning, ringbarking). In urban situations, cameras might pick up suspicious behaviours or identify threats from humans, other animals, machinery or events. Encroachment or soil disturbance, irrigation changes or high winds could be relayed in real time. Existing, prevailing constraints to successful planting could be identified more accurately before planting.
A trial in Adelaide involving a collaboration between Mitcham Council, the Mt Lofty Ranges Natural Resources Management Board and Flinders University in monitoring the uptake of stormwater by individual street trees. The research may lead to trees being valued not only for their environmental and aesthetic benefits but also for their effective contributions to sustainable stormwater management.
Research in the past year into the range of technologies assisting detection of poachers and environmental vandals has identified a broad suite of tools. The sophistication of these approaches has been driven by the large costs involved, whether to secure the survival of a species, or to sell on black markets. The dollar-value of trees is being made ever-clearer, yet the application of smart technologies to the problem is an urgent short-term tactic that must be part of a long-term strategy.
As the researchers into poaching prevention note: "The ultimate long-term solution for the poaching crisis is to remove the drivers of demand by educating people in demanding countries and raising awareness of the poaching crisis." Similarly, the long-term solution to a range of urban congestion and amenity issues is to educate people on the multiple benefits of street trees and raise awareness of the urban crisis their loss represents in an era of ecosystem decline and changing climates.