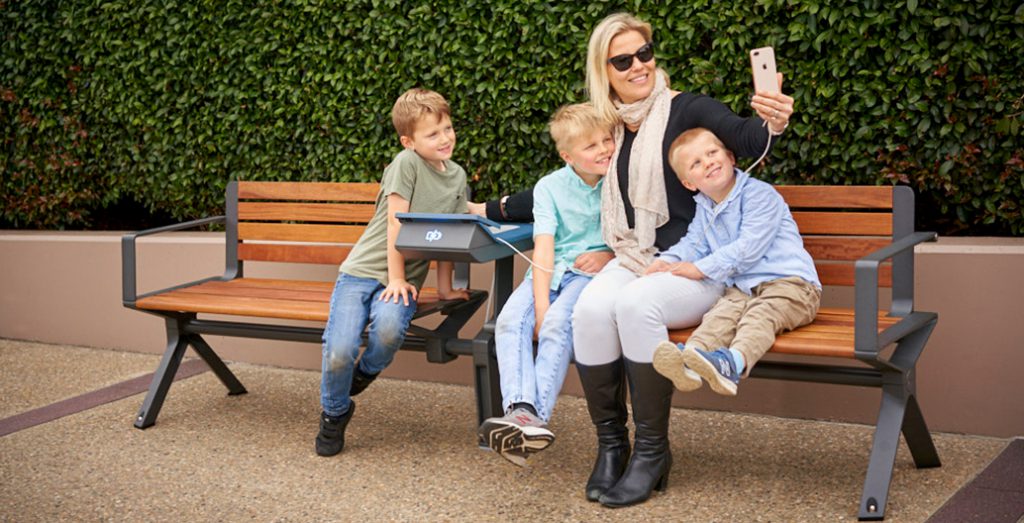 Australia's First Smart Bench
PowerMe™ is Australia's first smart bench, a charging table that integrates with a wide range of seats to enable people to sit back, connect and power up their phones. To be showcased at the 2018 International Festival of Landscape Architecture.
As we now rely on our phones to manage our schedules, catch up on news and for loved ones to contact us, especially in emergencies, running low on battery when out and about is not an option.
Charging points in public spaces will provide peace of mind.
The PowerMe Table is the first smart bench to be designed and made in Australia.
It is compatible with Street Furniture Australia seats in different environments, including the new Aria Seating System, for modern, urban locations – and the Classic Galleria and Mall range for more traditional and heritage environments.
PowerMe integrates with Termini for airports and interior waiting lounges, with Aria Transit and Concourse for stations, stops and transport interchanges. And beside Sun Lounges, for your pina colada.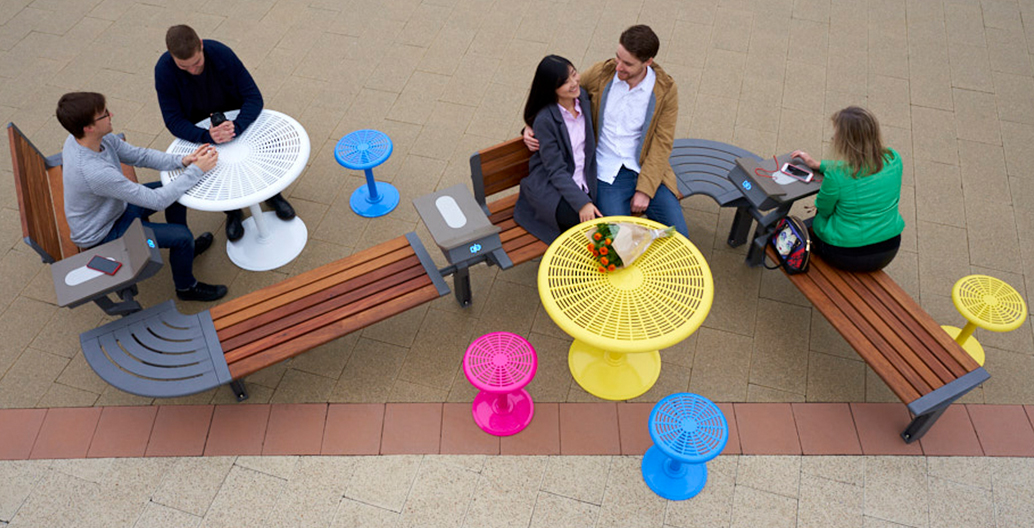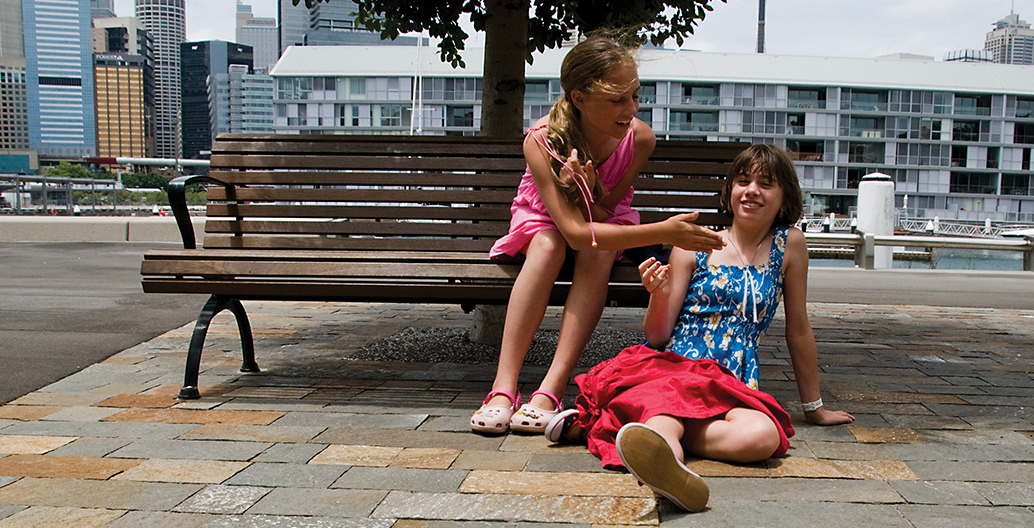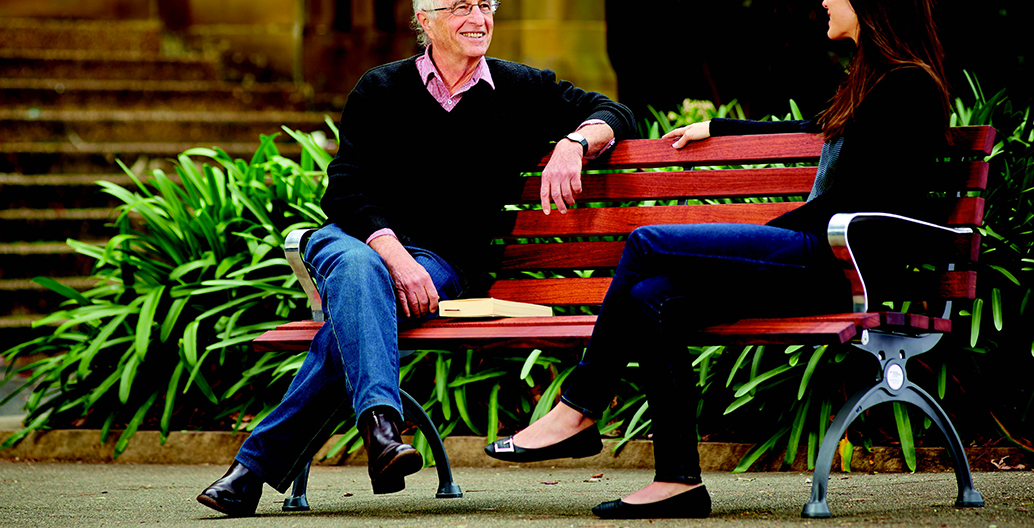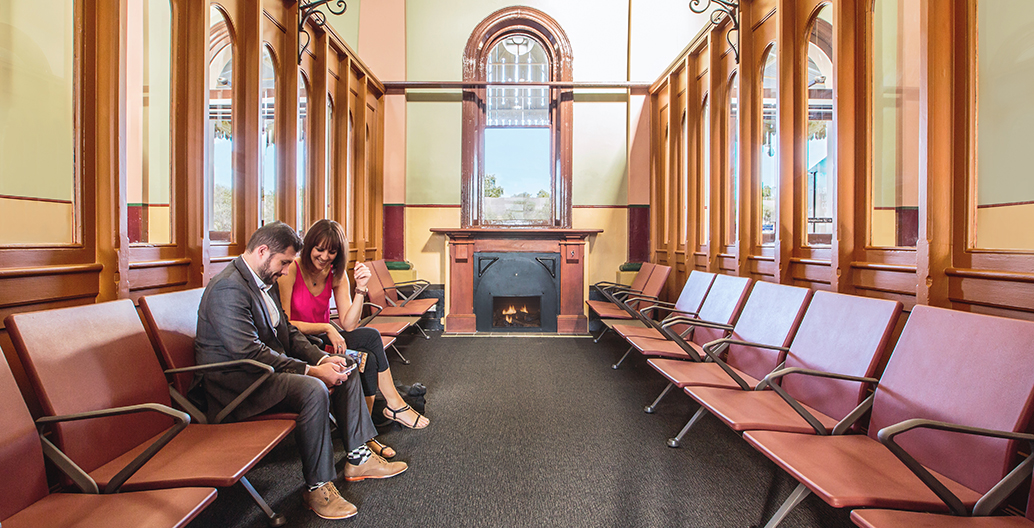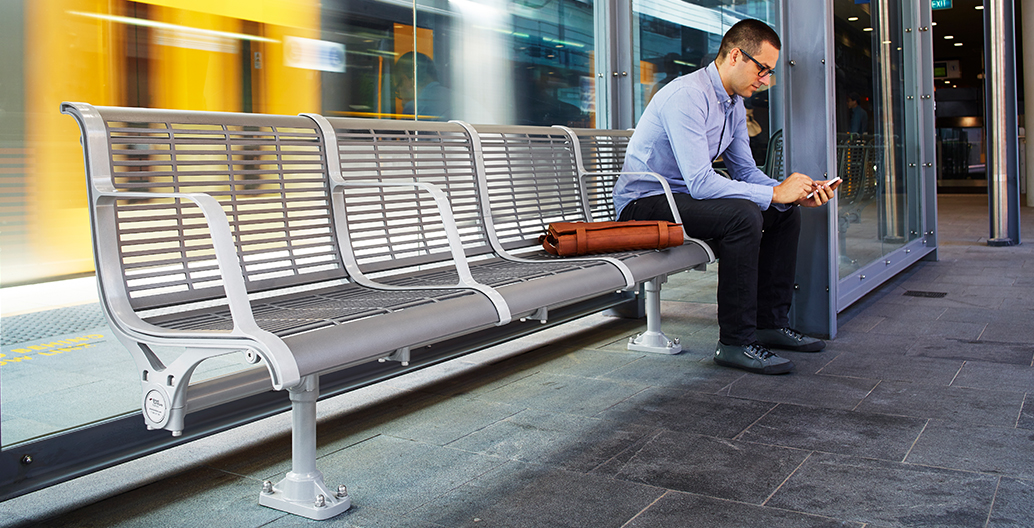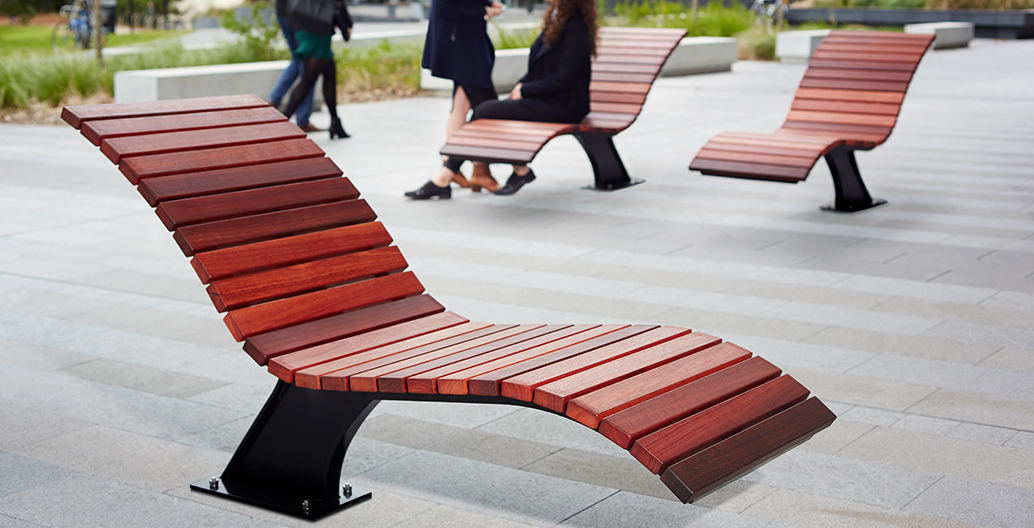 The table provides wireless induction charging, USB ports and power points, and space for optional WiFi and sensors.
It is also a convenient platform for your coffee and sandwich, with ambient blue LED lighting to guide users at night.
Maintenance managers will love the clamshell opening, where you can see and access all components at once, with a security key.
Power outages are signalled when the blue LED light turns off, allowing managers to easily detect and address issues.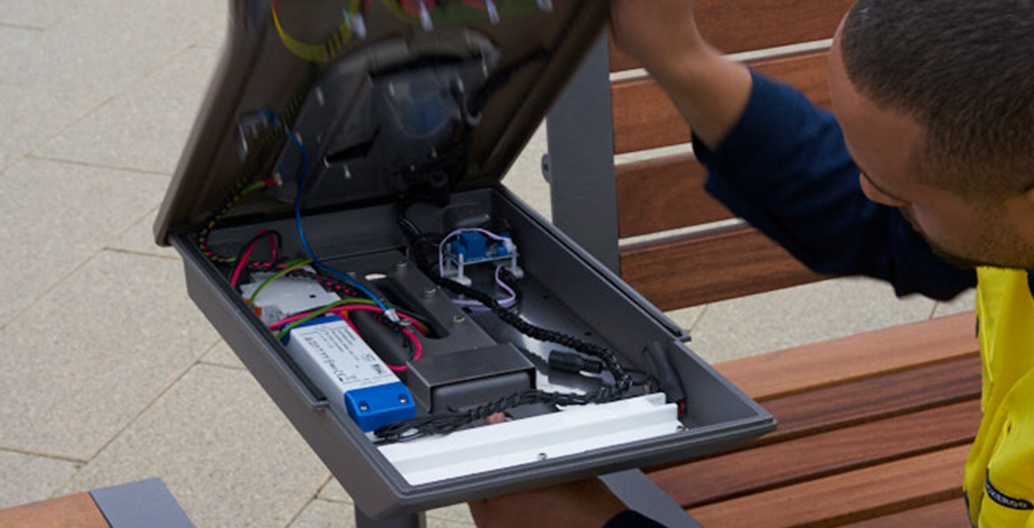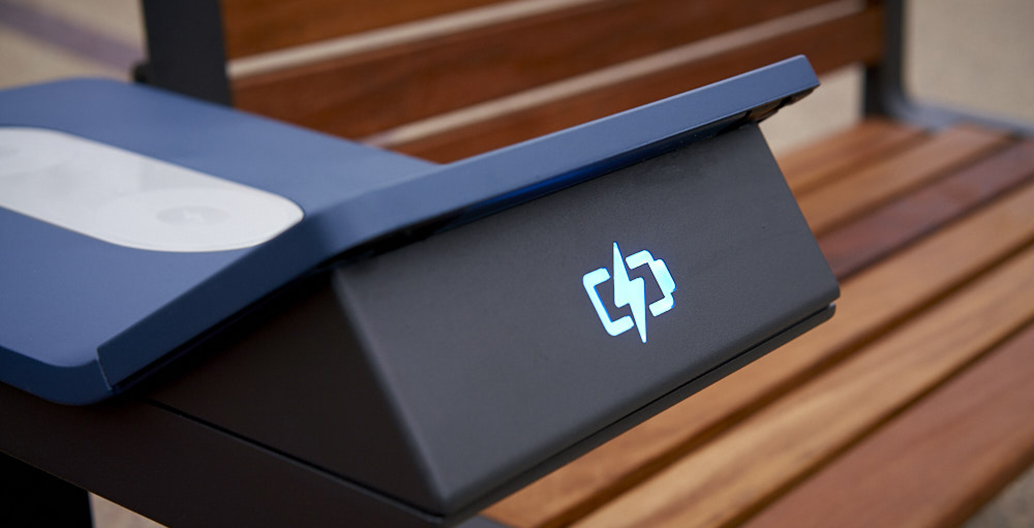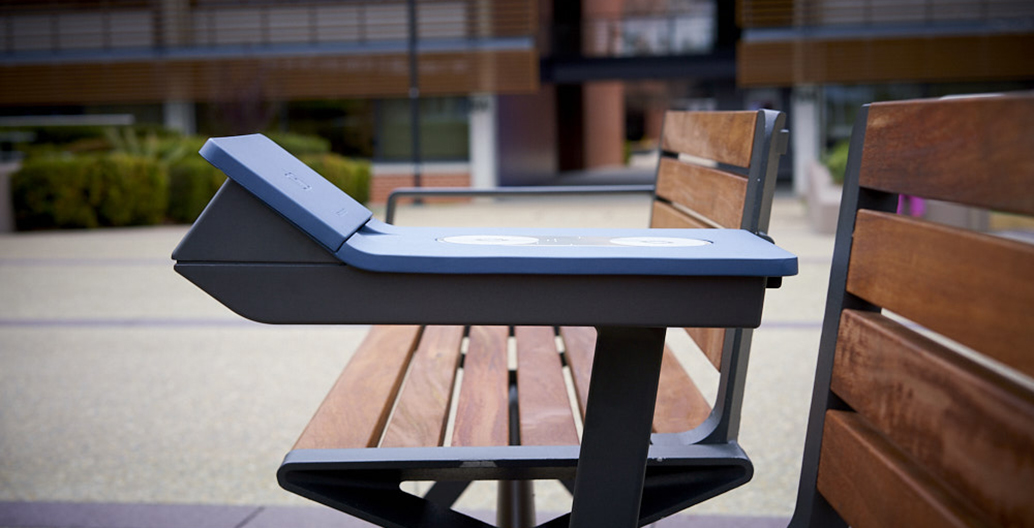 Optional sensors can also let asset managers know exactly where the benches are, how often they are used and when they were last maintained.
The modular design is future-proof, as it allows easy technology upgrades. Switch out any of the four charging modules, or add more hardware inside.
"PowerMe is an enduring asset for universities, shopping centres, parks, streets, airports, stations – wherever people might sit to charge their phone or use WiFi – so we've kept the electronics modular and easy to upgrade," says Danny Cheung, Principal Industrial Designer with Street Furniture Australia.
"The rate of technology change is faster than you're going to want to replace your furniture assets, so this system avoids committing to one generation of tech – there's no risk of getting stuck in the past."
PowerMe addresses two aspects of smart city design: the public space experience for users, and smart asset management for custodians.
Just as carefully placing seats in public places encourages people to visit and spend time, providing the option to charge a device and connect to WiFi adds further incentive to stay.
"Delving into what people really want and need from public places in our user-centred design research, we found most users are looking to work, socialise, play and stay connected on the go," says Street Furniture Australia Design Director Mark Armstrong.
"For custodians, PowerMe can provide data on how many people are visiting the space, and when, through WiFi and sensors. This is exciting for asset owners and managers, as you will be able to measure the performance of a place, and use hard data for future planning and maintenance."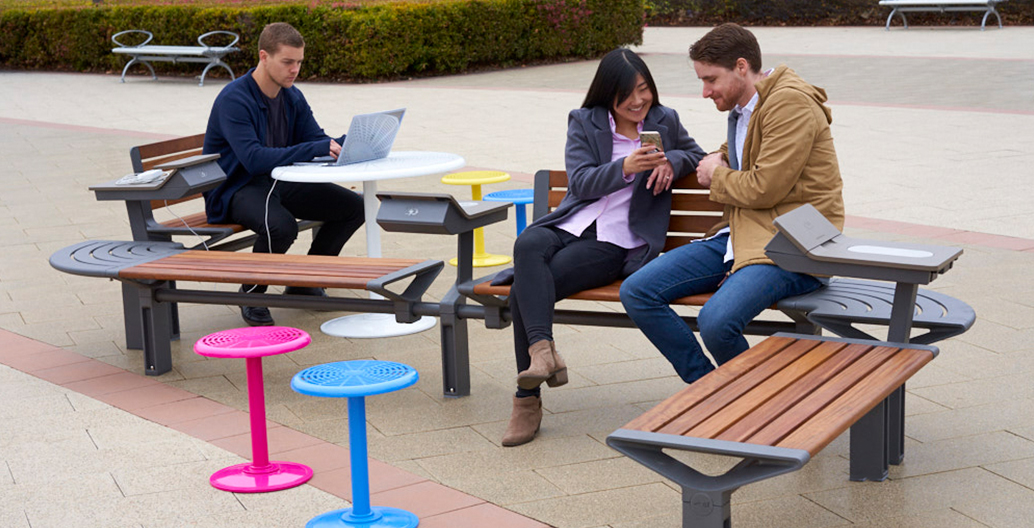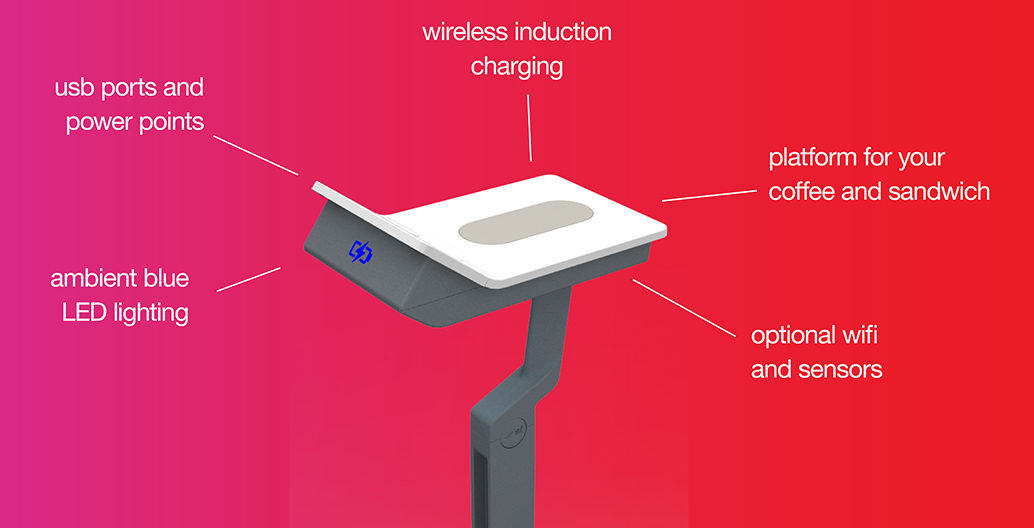 The PowerMe prototype debuted at Future Street, a demonstration of technologies expected to enhance city life officially opened by the Assistant Minister for Cities and Digital Transformation, Angus Taylor, in front of Customs House in Sydney.
The Street Furniture Australia R&D team collected feedback from public realm professionals from the 2017 International Festival of Landscape Architecture, including landscape architects and Council delegations.
With wireless charging high on the wishlist for responders, the team began working on integrating this technology.
"You'll be able to put your phone or smart watch, if they are compatible, straight onto the tabletop in the charging zone, no cables required. We also made the table bigger to include more space inside for electronics, slightly changed the angle and added more LED lighting," says Cheung.
"We gave our inhouse 3D printer a workout building new prototypes. One of our design challenges has been making PowerMe not only strong, weatherproof and durable, but aesthetically pleasing as well. Printing is important to gauge the effect of changes, being able to see and touch the design in the real world."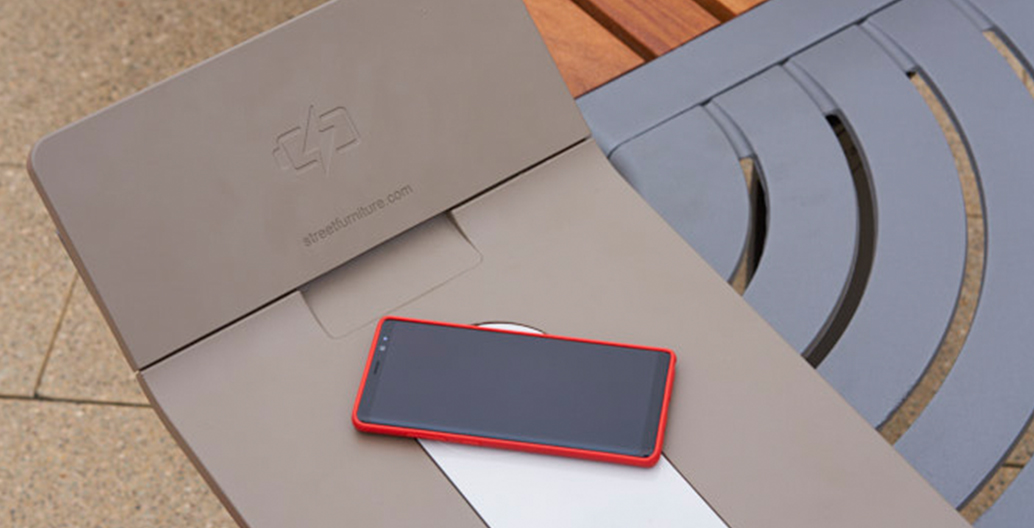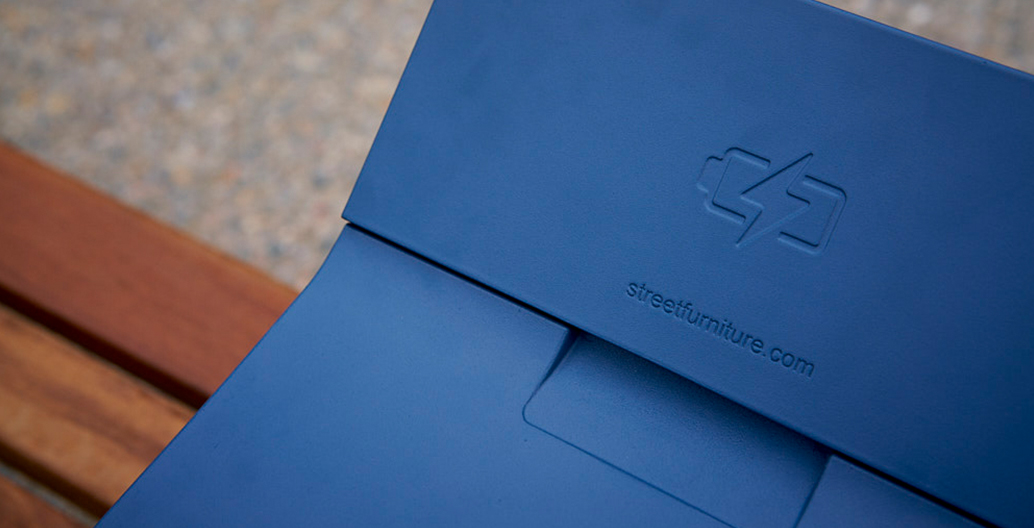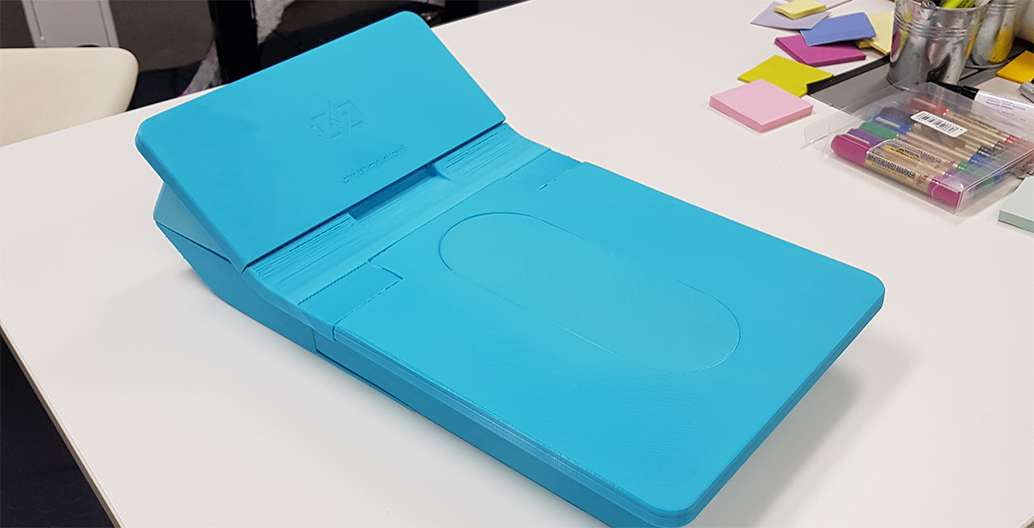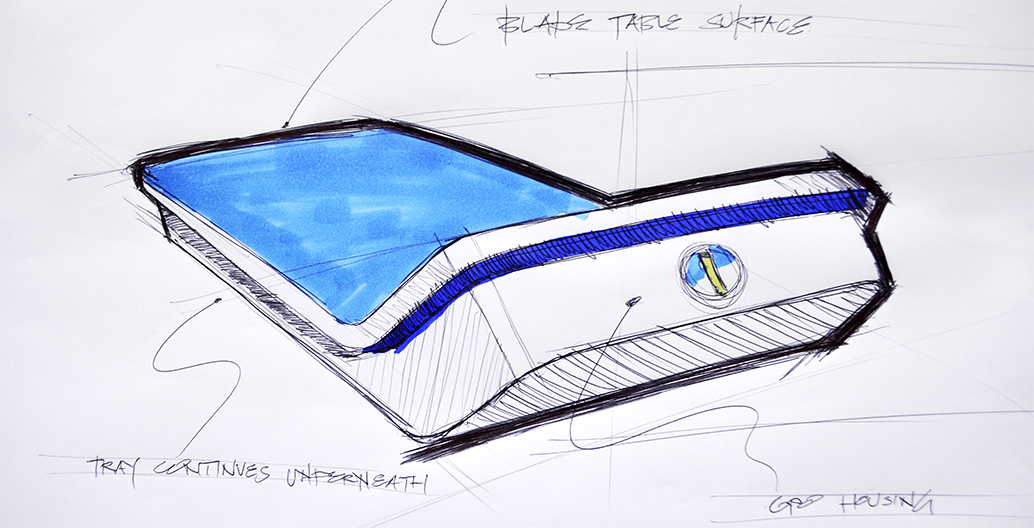 A design thinking project looking at how people use public space, and how their experience could be improved, inspired the creation of PowerMe. The research involved hours of interviews and observing parks at different times of the day and week.
"The ability to connect to WiFi, and keep devices charged, is an overlapping priority for many users of public places, whether it's for work and personal admin, entertainment or getting around the city. So a smart bench is an easy way to facilitate all of these needs for the community," says Armstrong.
Click here for a 1-min summary of the PowerMe Table and new Aria Seating System.
To find out more about the PowerMe™ Table, visit the Street Furniture Australia website