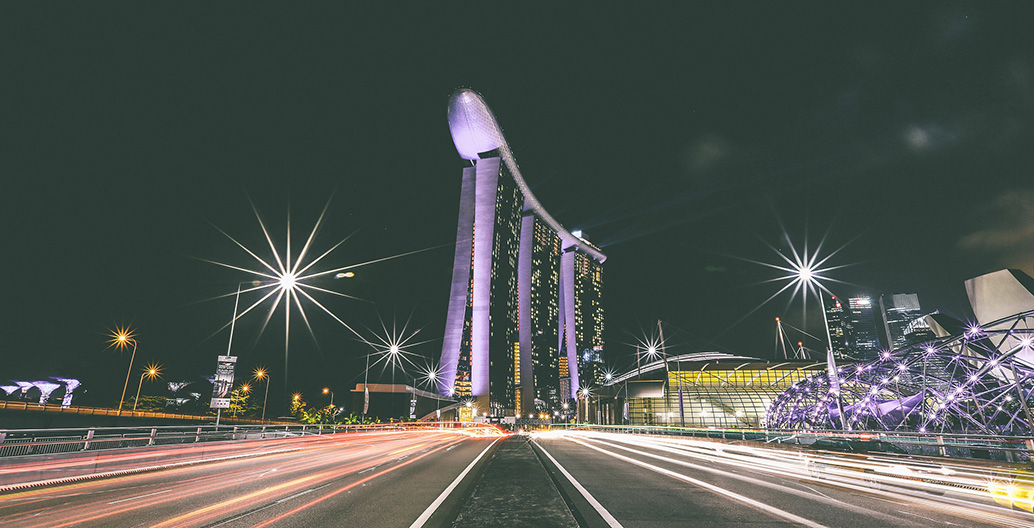 Smart cities are in demand, even if we're unsure of what they actually are
A report from The Economist Intelligence Unit uncovers a surging demand for smart city initiatives, though perceptions as to what makes a city smart depends a lot on where you live.
In April of 2016, the Australian federal government launched its Smart Cities Plan, describing it as a "commitment to smart investment, smart policy and smart technology". The thrust of the plan, though, turned on two initiatives:  the establishment of a unit within government dedicated to developing "innovative financing solutions" for funding infrastructure, and the allocation of $50 million to develop investment in infrastructure. The Smart Cities Plan's tagline notwithstanding, technology barely featured. This might have come as a surprise for professionals in the fields of urban design and planning, where the term "Smart Cities" is generally used to describe cities that make use of information and communications technology to dramatically improve the efficiency of urban services and ifrastructure.
As it turns out, the Australian federal government's misappropriation of the term is reflective of a more widespread confusion as to what a "smart city" might be, if the Economist Intelligence Unit's recent report Startup My City is to be believed. The report surveyed 2000 residents living in 20 ASEAN and Asia-Pacific cities, including Melbourne, Australia, with the intention of understanding people's attitudes towards sustainable and smart city initiatives. It found a general lack of understanding among respondents as to what a smart city is.
When asked how familiar the concept of the smart city was, only an average of 25 percent of respondents professed to being "very familiar" with the concept. Surprisingly, Melburnians appeared less familiar with smart city concepts than most, with 55 percent identifying themselves as "either unsure or unfamiliar" with the concept; 48 percent believed that current smart city plans were not relevant to their lives.
The report directly links a lack of clarity and poor communication around what smart cities mean to reduced implementation of new initiatives. That is, an unclear value will dampen demand. Melbourne's example is in sharp contrast to Mumbai and Chennai where 97 percent and 90 percent of the respondents were familiar with the concept, possibly due in large part to the national government's push to stimulate smart city initiatives, in a bid to resolve multiple chronic urban challenges brought about by rapid, unregulated urbanisation.
Adam Beck, the founding Executive Director of Smart Cities Council Australia New Zealand, said that the uneven knowledge of what a smart city might be could be due to poor polling methods skewing the results.
"If the survey had included questions around particular areas, like smart transportation and water for instance, there would probably be a different response, but because it was branded as a smart cities survey, it's a very new agenda and the results don't surprise me," he told Foreground.
"That said, surveys like this act as a little bit of a temperature test and provide us with intelligence on where to focus future efforts. This is not entirely a matter of whether the community understands what a smart city is, but rather reflects an emerging marketplace and the fact that it covers a very diverse range of smart initiatives, from energy, water and waste to finance and agriculture."
Despite the general lack of awareness of what a smart city might be, on average across all 20 cites a staggering 82 percent of respondents wanted their cities to focus on smart city initiatives to improve their quality of life. The report benchmarked smart cities according to three distinct factors: a city government's use of digital technology to improve services such as transport and healthcare, the provision of pervasive connectivity to enable business innovation, and a city's broad capacity to use technology to solve the world's common urban problems.
When surveying smart city priorities, respondents considered that high-speed broadband was one of the most important initiatives in making a city smart and sustainable, with 77 percent of respondents ranking it highly. Other smart city priorities included energy management systems (78 percent), intelligent water treatment (76 percent) and smart waste management (76 percent).
The survey also asked respondents whether smart city initiatives were a matter for the public sector, the private sector, or both. In Singapore, 62 percent of respondents considered smart city initiatives to be a national government responsibility. This contrasted markedly with the results from Melbourne, where only 18 percent of respondents considered it a national government responsibility, while almost double that number said that it required a combined private and public sector collaboration. Beck says this discrepancy between Singapore and Melbourne can be put down to residents' experiences with the way their government delivers services.
"In Singapore, the government is a large provider of housing, so a lot of people would be familiar with their government providing a lot of services. On the other hand, in Melbourne, the commuters depend on a rail system that is privatised, so they are more exposed to the private sector delivering core services," he said.
The report said that tackling population growth, rising citizen expectations and the need to attract new businesses and talent have driven cities in the Asia-Pacific region to develop a host of smart initiatives.