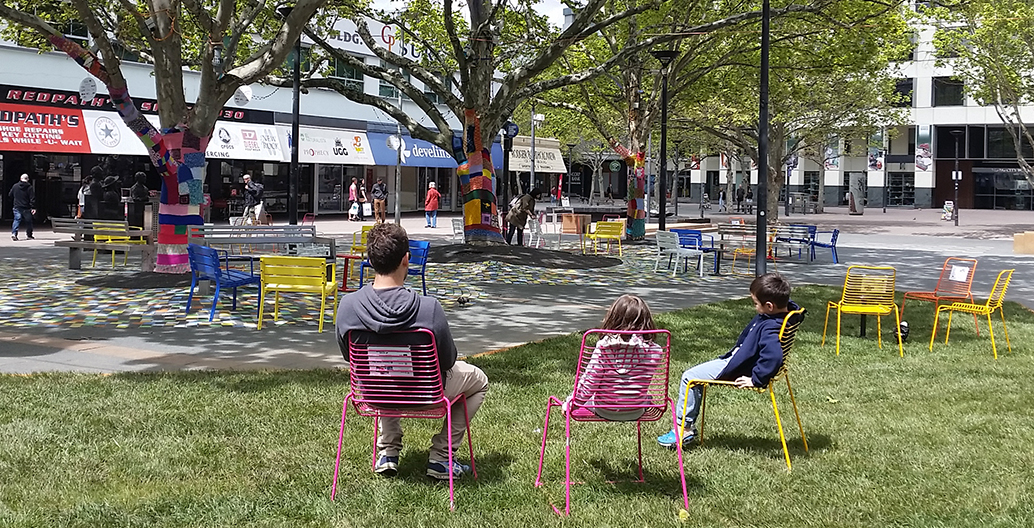 Garema Place installation observes how people interact with dynamic public space
City activation is underway in Canberra, as a new pop up park and social experiment hybrid encourages people to engage in public spaces.
Can the ability to change elements in the urban environment change the way people engage with public space?
Yes it can, if the first phases of an experimental installation at Canberra's Garema Place, as part of the 2016 International Festival of Landscape Architecture, are anything to go by.
Titled #BackyardExperiment, the two-week installation has seen Garema Place transformed into a vibrant public space with yarn-bombed trees, real lawn, painted pavement, colourful lighting and moveable chairs scattered around for the public to use as they please.
A collaboration between the Australian Institute of Landscape Architects (AILA) and Street Furniture Australia, the colourful public installation has a serious side – it is also a social study with time-lapse cameras set up to observe the way the public use the space.
The research has involved observation of the space across three phases – from pre intervention to the introduction of the vibrant space, with a final phase seeing additional elements such as a cinema and food stalls installed.
AILA's public activations officer Amelia Souter told Foreground since the installation had begun, they had started seeing dramatic changes to the way people used the space.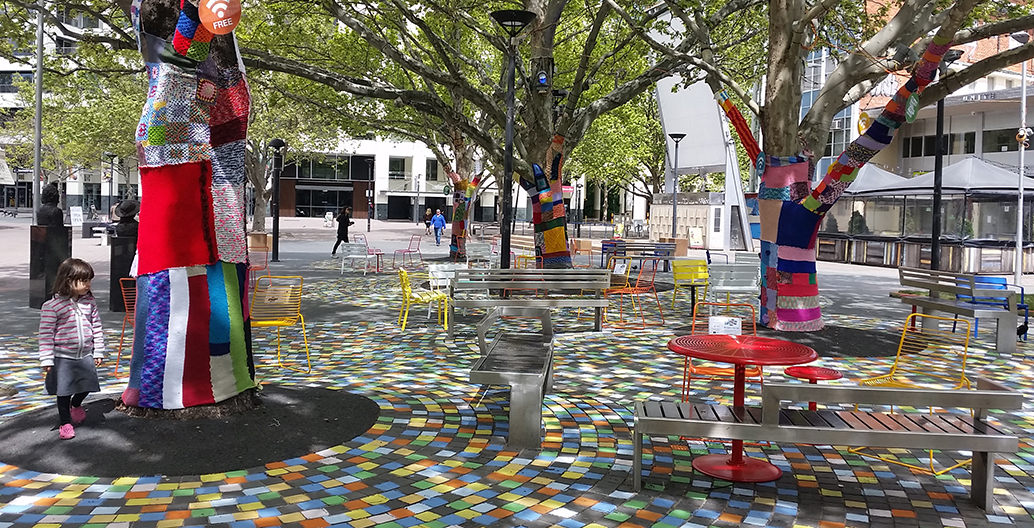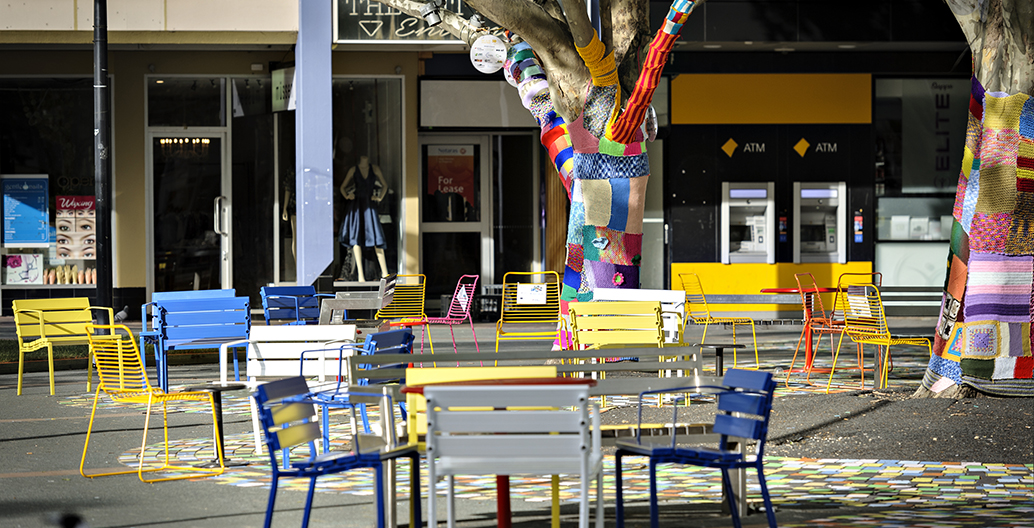 'People can actually sit somewhere with a bit of green and colour. It's definitely made impact,' she said.
'Lots of people have brought their chairs up onto the grass. We've seen groups of people congregating, every time we go back the furniture changes.'
Souter said another positive change had been an increased number of people using the space at night, thanks to a lighting installation.
'From what was a concrete grey space, the lawn and colour brought into it has really made it such a warm place to be now,' she said.
Souter said so far the experiment had showed how with simple interventions like moveable furniture, more green space and colour, urban design could change people's behaviour and bring people together.
She hoped the research would also demonstrate how each of intervention's components had 'each in own right changed public space for the better'.
'The great thing about this is that now ACT Government and inner city Canberra have a piece of research that they can move forward with, in getting things like this happening in the city,' Souter said.
Street Furniture Australia's June Lee-Boxsell told Foreground public reaction to the installation had been overwhelmingly positive.
'Everyone has said they wish it would stay for longer,' she said.
One surprise to come from the experiment so far, Lee-Boxsell said, was that fears the moveable chairs might go missing had proved unfounded.
'The biggest surprise is that everyone we talk to, almost 100% of people, thought that the chairs would go missing.
'We're now close to the end of phase two, and no chairs are missing. Not even a stool.'
She said elements of the urban installation such as colour and wool had 'softened' the space.
'Even at just a perception level, it feels so much safer, even in such a short space of time.'