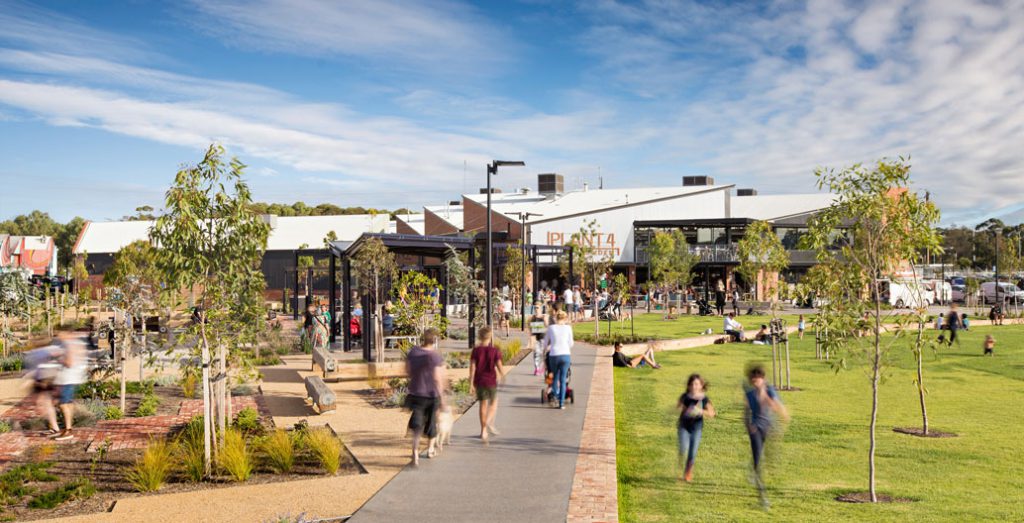 For a new community in Adelaide, life starts inside the square
An urban park in one of Adelaide's newest inner-city suburbs presents a cosmopolitan face to the traditionally suburban city. Flanked by remnants of the area's industrial past, the Bowden Main Park gives residents and visitors alike a much-needed respite of green.
It's fair to say that South Australia, and by extension Adelaide, has had a bit of a 21st-century identity crisis. Manufacturing, the driving force behind much of the state's development, has slowed or stopped, leaving many of its physical remnants in search of meaning, never mind purpose.
Bowden, just outside of Adelaide's CBD, provides one such example. The South Australian government purchased a 10-hectare site within Bowden from Clipsal, a manufacturer of electrical equipment, in 2008, with the intention of creating a high-density inner-city suburb.  
Set for completion in 2025, the development boasts a number of developments with Green Star ratings, one even carrying Australia's first-ever 6 Star Green Star design rating. While this adds a newly cosmopolitan face to the traditionally "suburban" Adelaide, though, the notion of a "town heart" hasn't been lost. 
"The investment that the government has made in anticipation of a new community recognises the importance of the town park," says Sharon Mackay, landscape architect and jury chair of the 2017 Australian Institute of Landscape Architects (AILA) Landscape Architecture Awards for South Australia.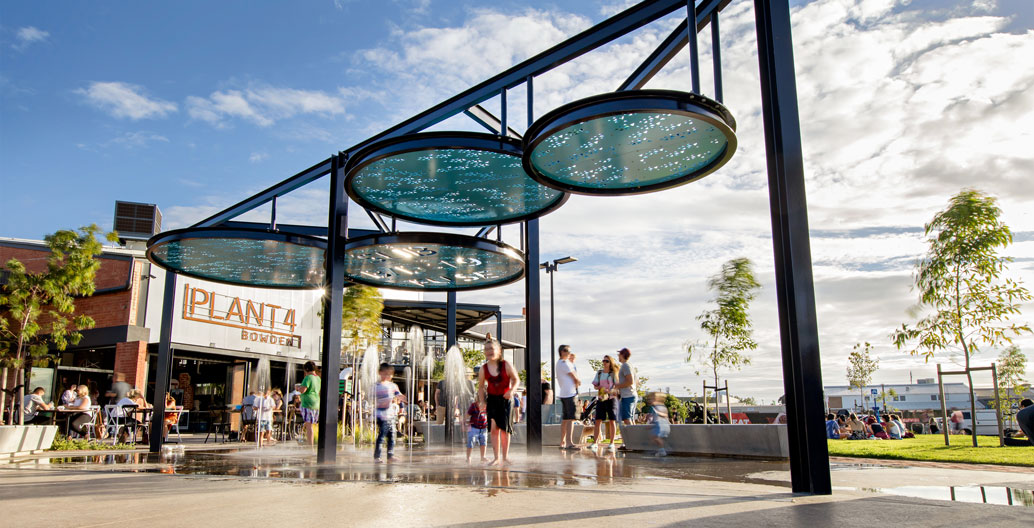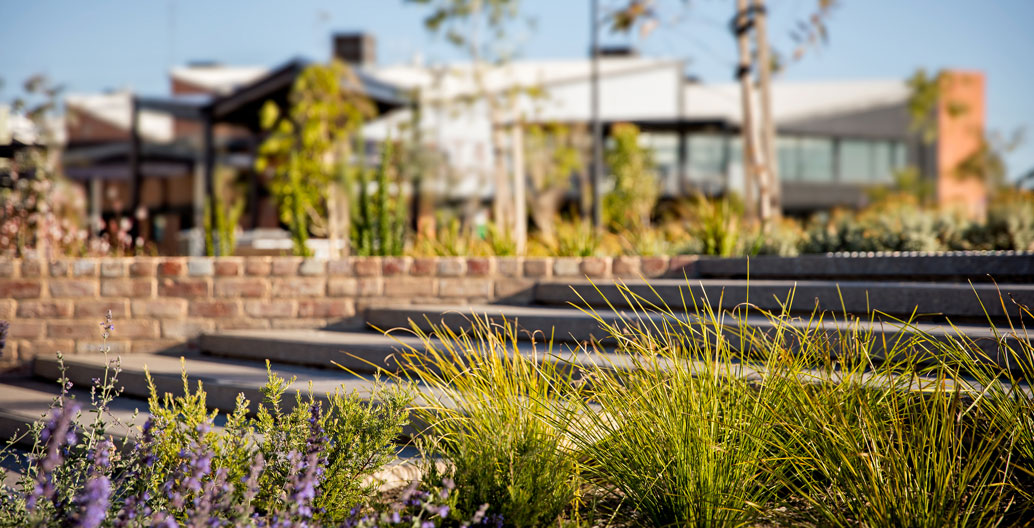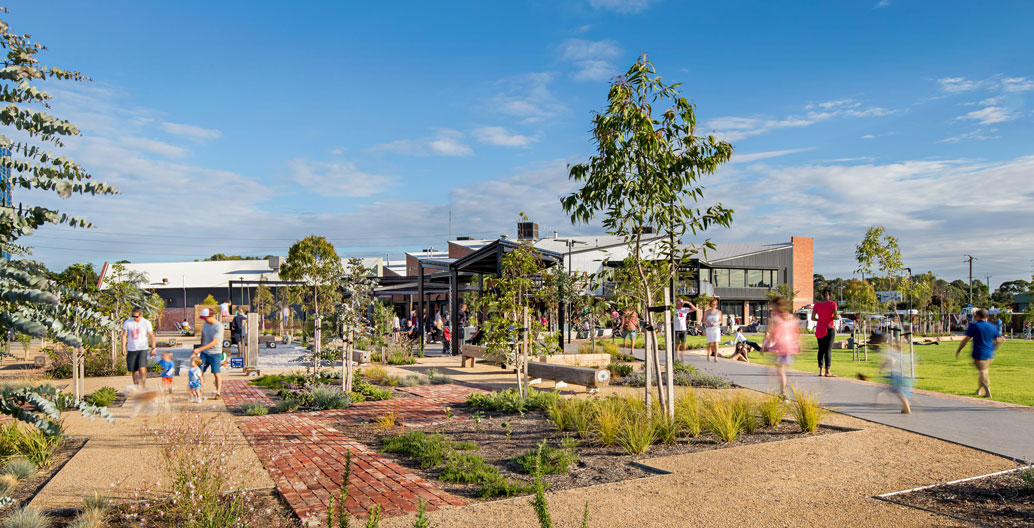 Mackay's talking about ASPECT Studios' Bowden Main Park, the centrepiece of the Bowden development, and recent winner of the AILA SA Civic Landscape Award of Excellence.
"This park brings back the focus to open public spaces being the heart that then drives development, rather than the other way around," says Mackay, "It reflects a more global approach, returning to the town park as a place where public life plays out."  
Public life in this neck of Adelaide is something that planners, it seems, wanted out in the open. The park is nestled against Plant 4, a regenerated wing of the old Clipsal factory, now re-envisioned as a marketplace.
 "The first impression you get from the park on the ground is how well the community's embraced it," says Mackay, "People are going to the market, then stepping out to the lawn and letting the kids get the wiggles out – and it's not just residents but people who visit this as a destination as well."
The park is reminiscent of a university green, a verdant wedge in the midst of what ASPECT calls a "rigid urban fabric". On the ground, children have the chance to play in sandpits and a playground, while older users can take respite on the park's lawn or various outdoor furniture pieces. 
Materially, the design gives a nod to its industrial past with the use of recycled red bricks – no doubt helped by Plant 4's imposing heritage-listed sawtooth roof.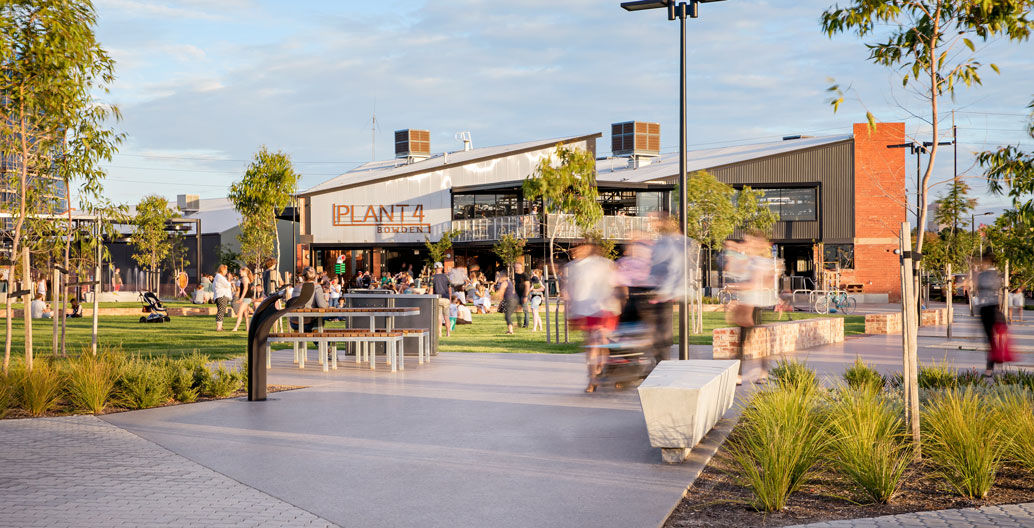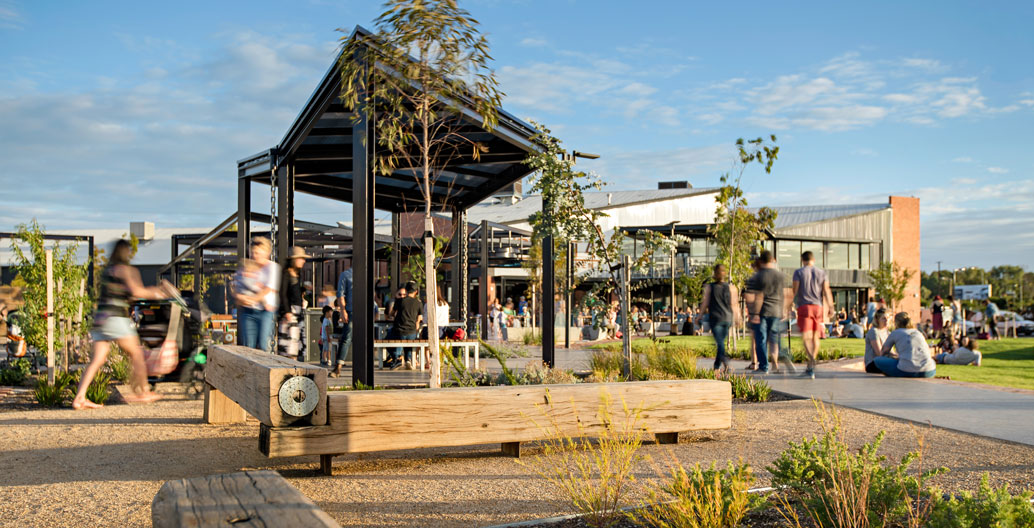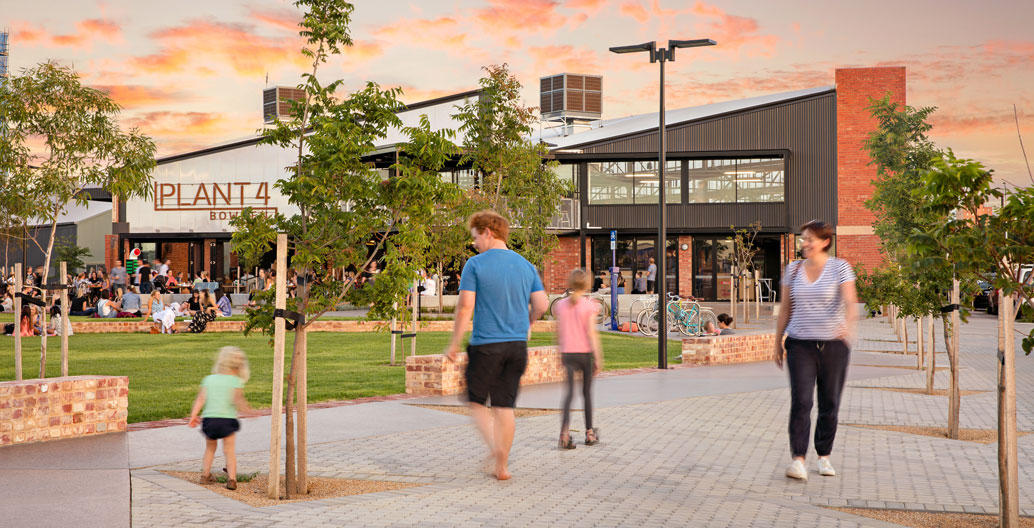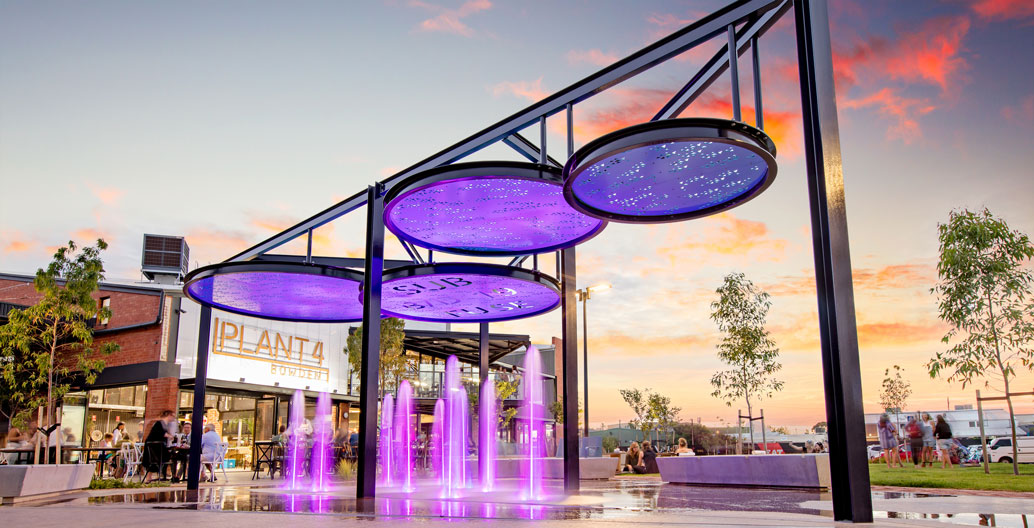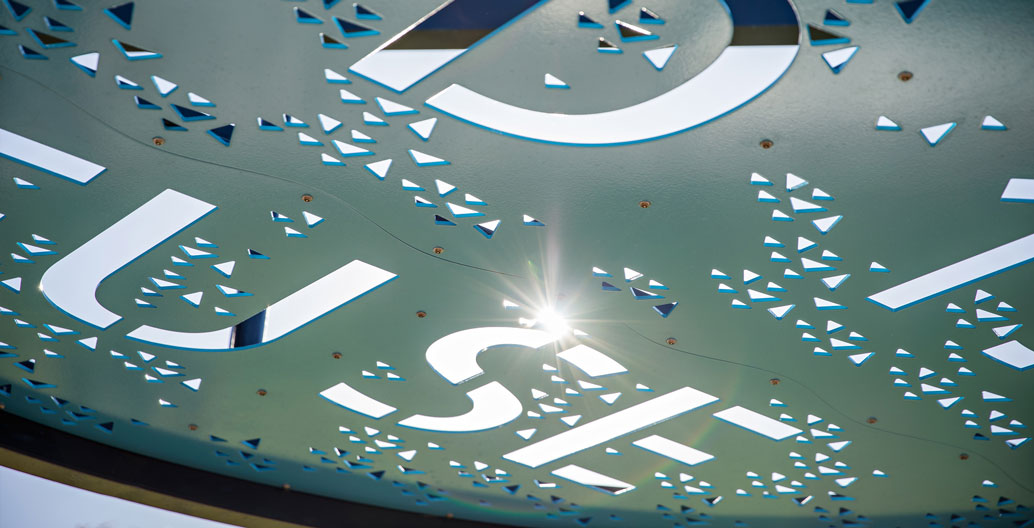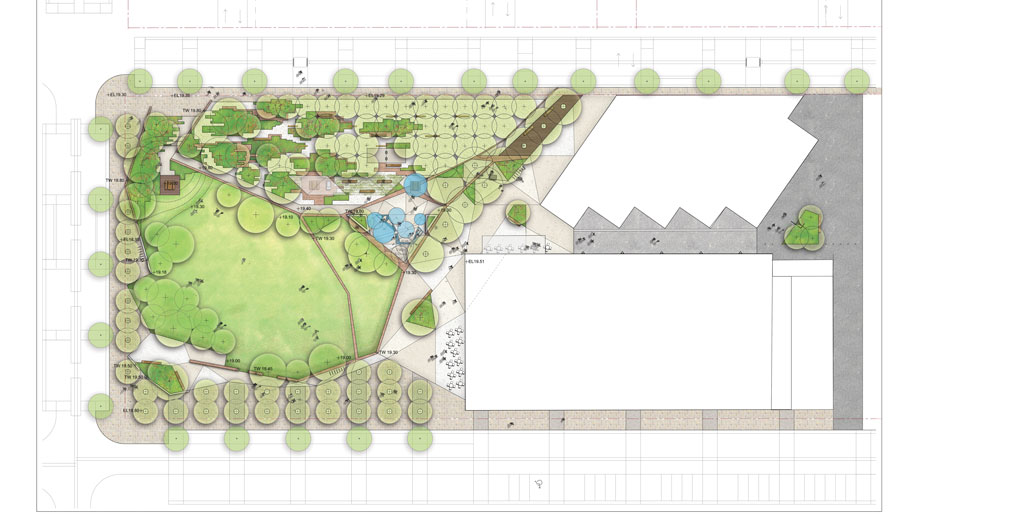 Considering the park is the centrepiece of a development with several lofty aims, over-programming this space was always a risk, says Mackay, but they managed to pull it off. "It was evident that ASPECT was careful and considered," she says. "There was always a risk of the park trying to do much for too many people, but it's beautifully restrained."
"It has really tried to consider how life plays out in an urban development, and how it can be a very public life," continues Mackay. "It's an excellent demonstration of what a park could be for a community."
Bowden Main Square is the 2017 winner of the AILA SA Civic Landscape Award of Excellence.
AILA SA Landscape Architecture Awards winners 2017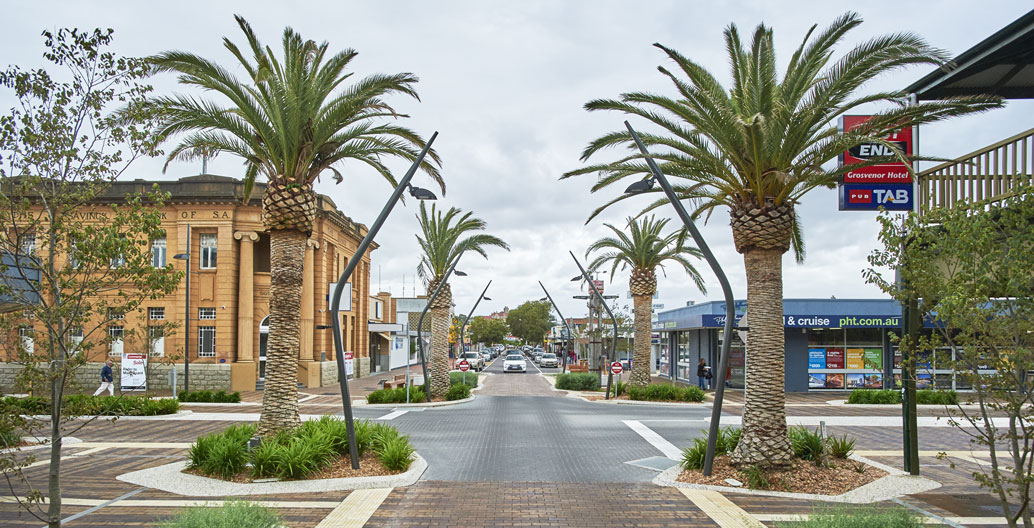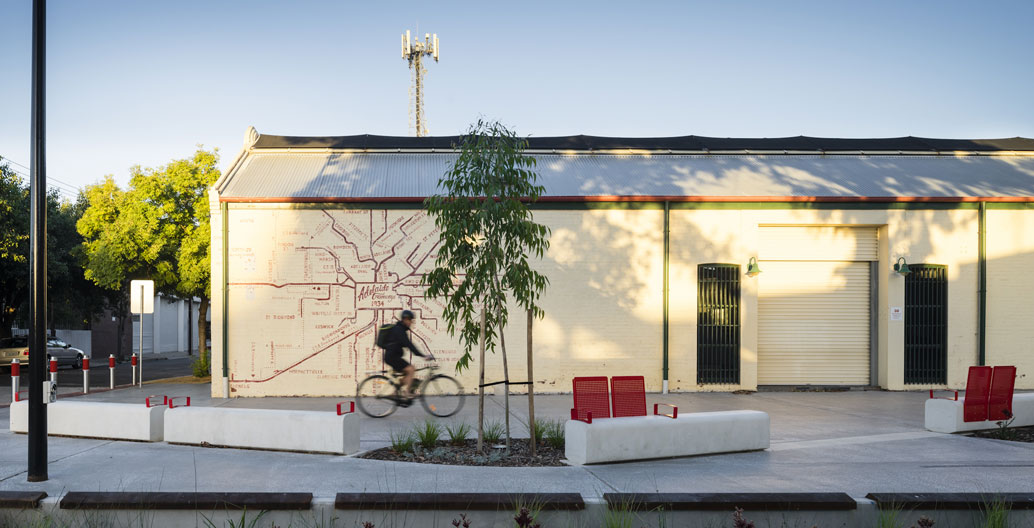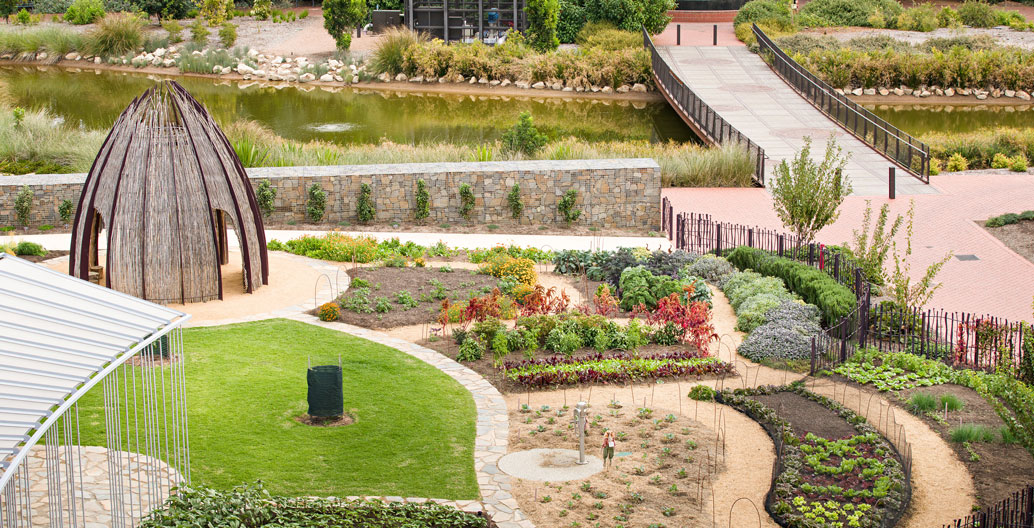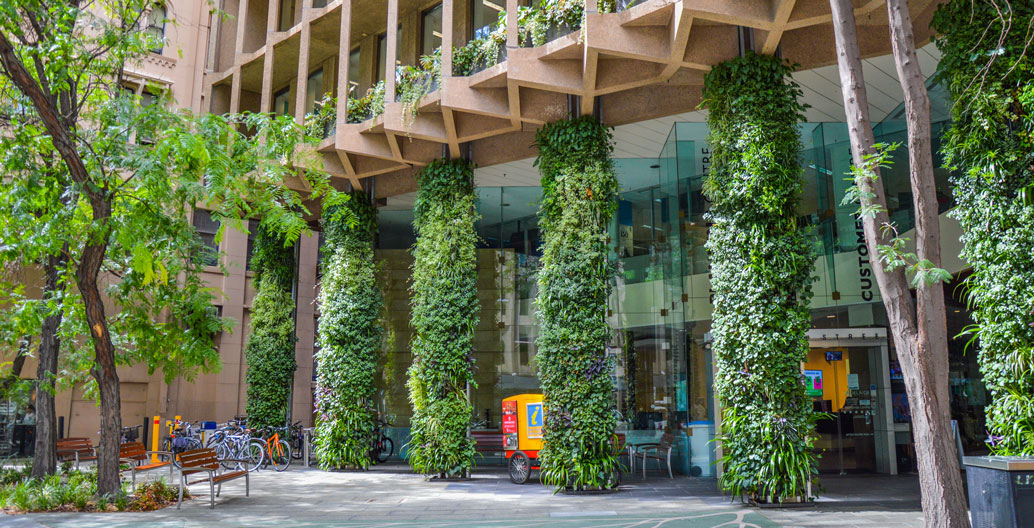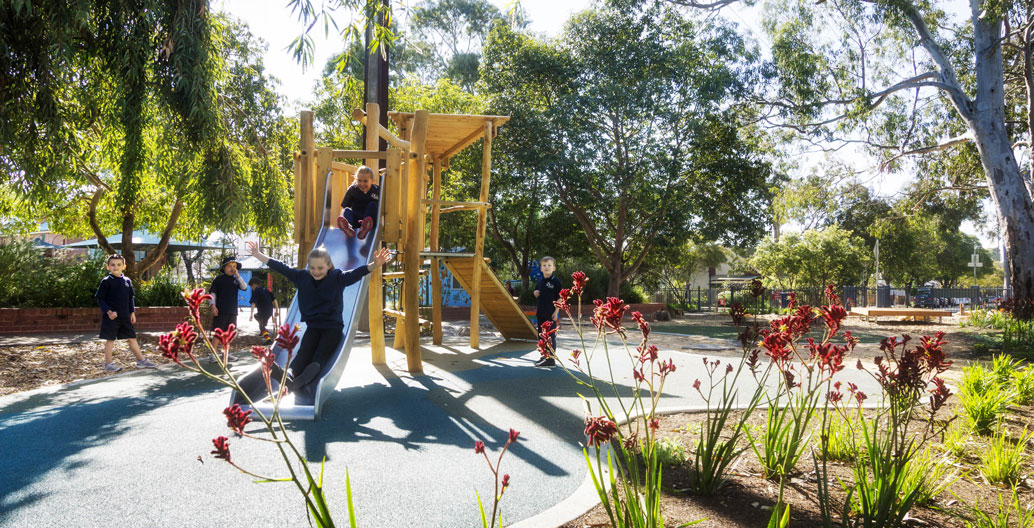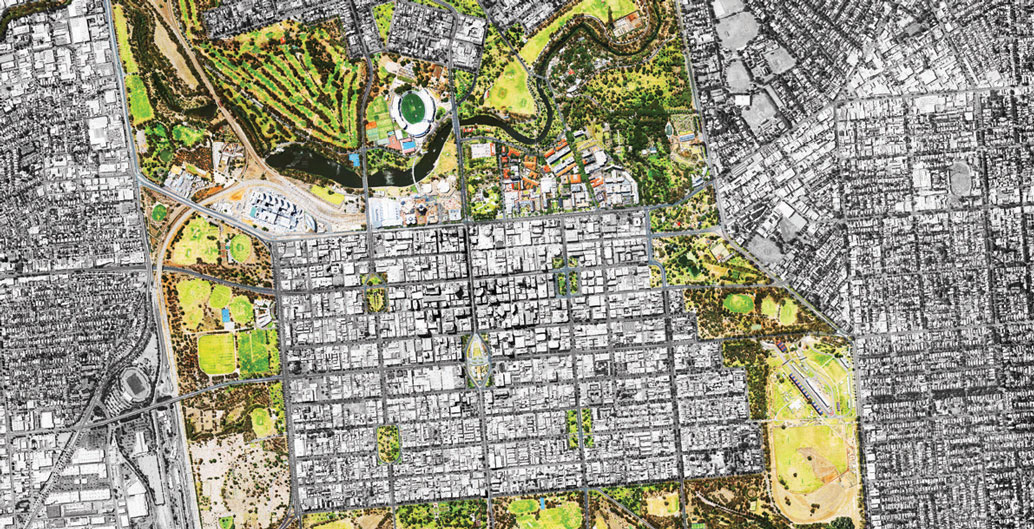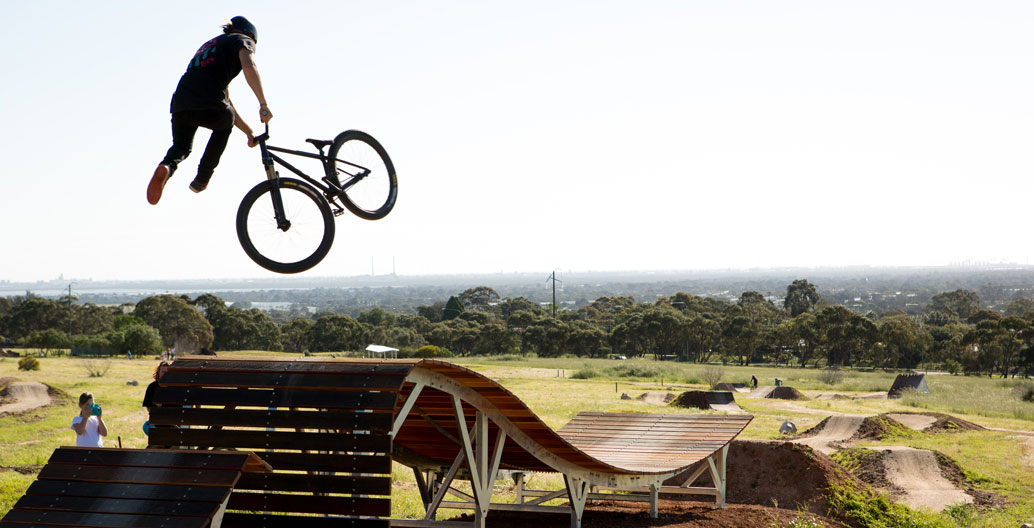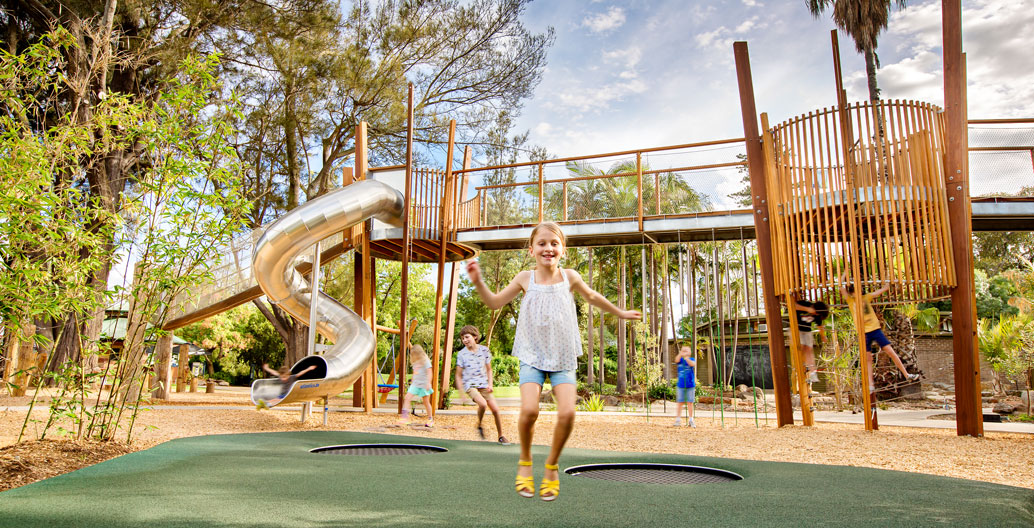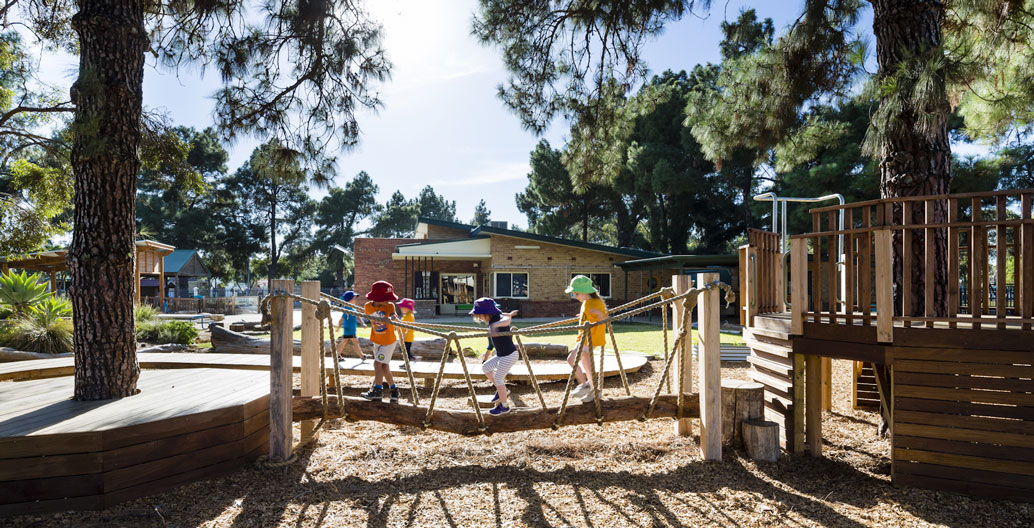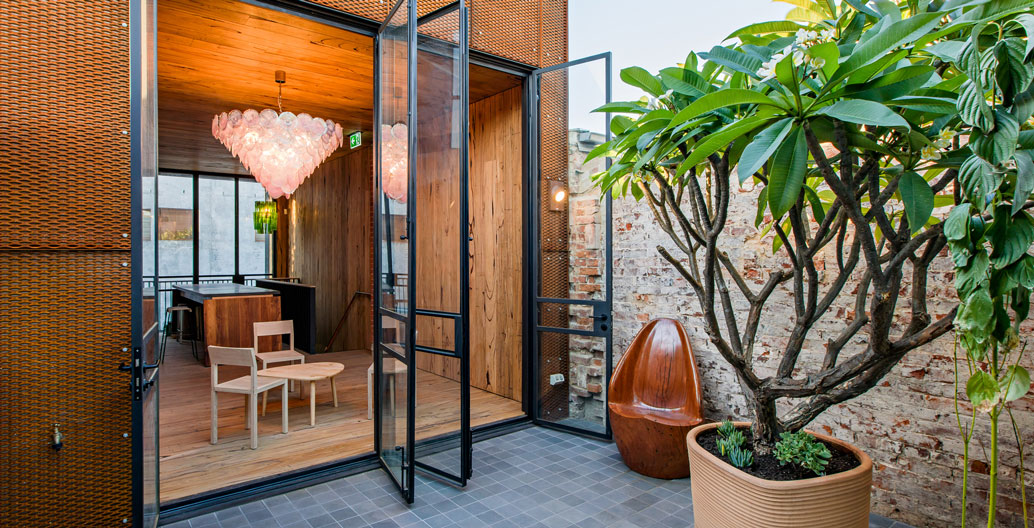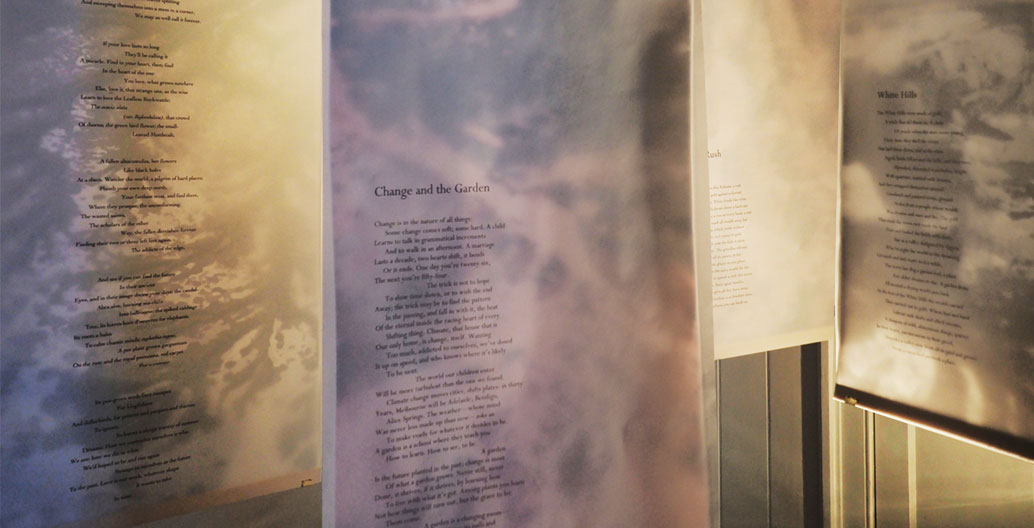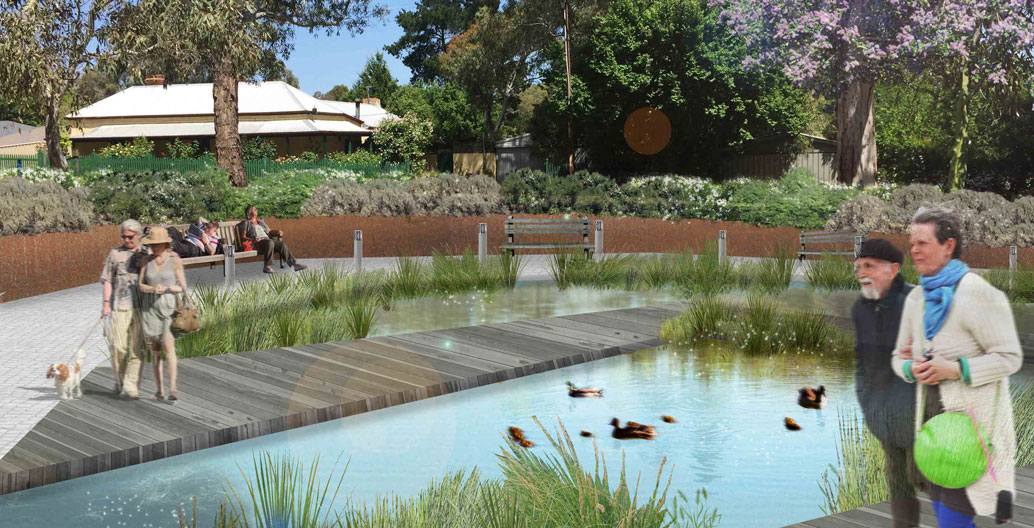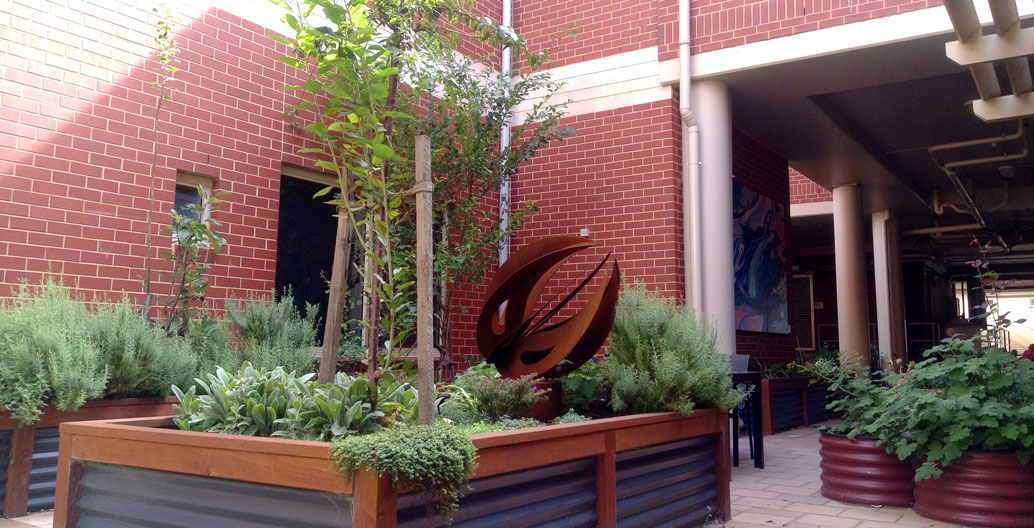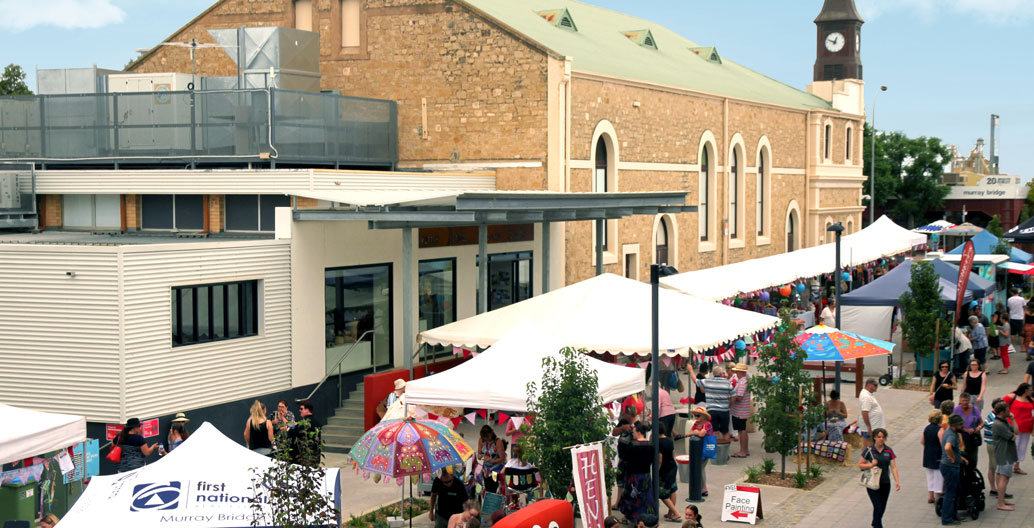 View the full list of award-winning landscape architecture projects from this year's South Australian Landscape Architecture Awards above.
Foreground has published state-by-state coverage of the Australian Institute of Landscape Architects' 2017 Landscape Architecture regional awards. View them here.