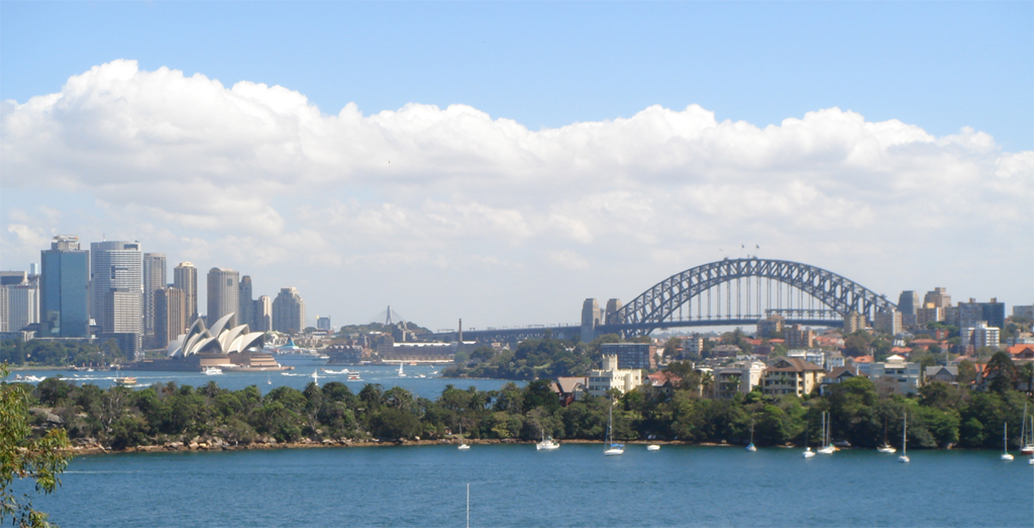 Sydney should be 'reimagined' as three cities, says Lucy Turnbull
The Chief Commissioner of the Greater Sydney Commission envisions three future cities for Australia's largest city.
Reimaging Sydney as three cities rather than one and redistributing jobs growth beyond the east could be the answer to the challenges of the city's burgeoning population, Lucy Turnbull says.
The Greater Sydney Commission chief on Thursday flagged a long-term goal to create three cities, termed Eastern Harbour City, Central Parramatta River City and Western City, to be located near the proposed new airport at Badgerys Creek.
Rapid population growth which would see Sydney's population reach about 6.2 million in the next two decades was behind the rationale for the three cities, Turnbull said.
About 4.6 million people lived in Sydney now, but demographers put the city's forecast growth to be up around 8 million by 2056, she said.
The three-cities approach made sense because not all jobs growth could be expected to happen in the 'eastern city'.
'The jobs growth and opportunities have to be well distributed through our city so we do not become congested,' she said.
But the state government's own figures on jobs growth in Sydney were at odds with the Turnbull's proposal, it emerged on Thursday.
A summary of a business case for the second stage of Sydney's metro rail line revealed the government expected the majority of jobs growth to remain in the east well into the future, with 680,000 more jobs forecast to be in the east than in the west by 2041, Fairfax reported.
That was despite the fact western Sydney's population was predicted to supersede eastern Sydney's population by 2038, the business case found.
On Thursday Turnbull revealed Parramatta would be a key focus for city planning in Sydney in the near future, with the commission releasing its vision for the Greater Parramatta and Olympic Peninsula, or 'GPOP'.
With population growth in and around Parramatta higher than other parts of Sydney, it was well placed to be a central '30-minute city' connecting the north, south east and west of Sydney, Turnbull said.
The area had been marked for its significant private and public investment potential, she said.
Last week, Centre for Western Sydney director Professor Phillip O'Neill told Foreground good urban planning was about more than drawing 'large circles' around places like Parramatta and Badgerys Creek.
'One thing the [Badgerys Creek development] proposal does do is give major recognition of the need for giant jobs concentrations in outer Sydney to deal with population growth,' Professor O'Neill said.
A NSW Department of Planning and Environment spokesperson told Foreground the Western Sydney priority growth area was 'perfectly positioned to capitalise on its close proximity to the new airport'.
The Federal Government has estimated Badgerys Creek Airport will generate 8,700 on-going jobs in its early years, increasing to around 61,500 jobs by 2063.
The Department of Planning and Environment is preparing a Land Use and Infrastructure Strategy for the Western Sydney Priority Growth Area, which will identify areas for new homes and jobs.
This will focus on the opportunities that a new airport and its associated infrastructure will bring to the area, the department said.