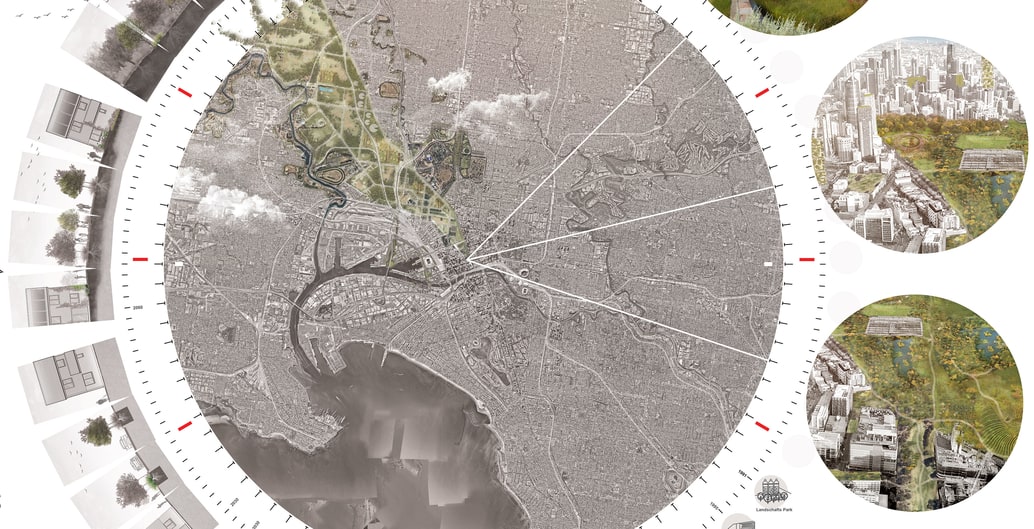 The Power of Parks
The Future Park design competition invited entrants to reconsider the vital importance of our much-loved parks. Yet beyond the almost self-evident value of green open space, complex questions lurk, where political posturing and pork-barrelling meets genuine social value.
Is there anyone who doesn't like parks? Parks are good for our health and well-being, providing recreation, education and relaxation. They support wildlife and ecosystems, community resilience and personal development but they are also a prime target for political posturing and pork-barrelling. Parks are used for pleasure and profit, and likely needed for our survival. Yet what a park is, and what it should be and do, in our rapidly-changing world, is not something as easily agreed upon. An international ideas competition has attracted entries – and critique – that show just how vital and various our love of parks is.
Winners of The Future Park: an international ideas competition were announced last Friday at the conclusion of the first day of the Australian Institute of Landscape Architects (AILA)  International Festival of Landscape Architecture. Organised by the University of Melbourne, in partnership with AILA, the competition was conceived by festival directors Cassandra Chilton, principal of Rush Wright Associates, Jillian Wallis, senior lecturer at the University of Melbourne, and Kirsten Bauer, director at Aspect Studios.
The ideas competition attracted 125 entries from 20 countries and offered prize-money of AUS$20,000. An overall winner, two runners-up and seven honourable mentions were chosen from a shortlist of 31, now on exhibition at the Dulux Gallery, Melbourne School of Design, University of Melbourne, until 1 November 2019.
Place and space for parks
The main driver for the competition was the question of how to provide for parks in a period of rapid growth. As the brief notes, "population growth and densification raises questions over the capacity of existing parks to meet the needs of the contemporary city," hinting at more than just capacity. How has our use and desire for parks changed in recent years, compared to past expectations? The competition asked entrants to choose their own site or network of sites within a ten kilometre radius of Melbourne. So two aligned questions had to be addressed: one about form and one about use. Where do we locate parks, how much more space do we need and what shapes and forms should they take? And what, in fact, do we need them for? In short, what should a park do?
These questions open up larger questions of value and priorities, at a time when city liveability, public rights and funding, a rising consciousness of the significance of Indigenous voices, and the intensifying pressures of a changing climate, are all posing urgent challenges for distribution of limited resources. So it is not surprising that a competition about parks has been covered by major press outlets including The Guardian and The Age.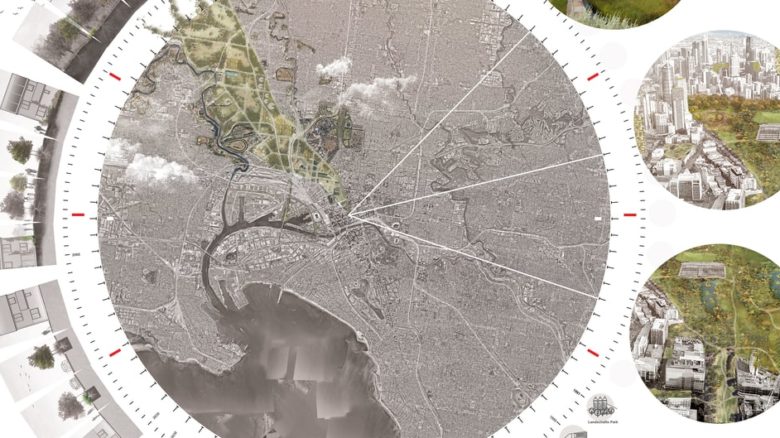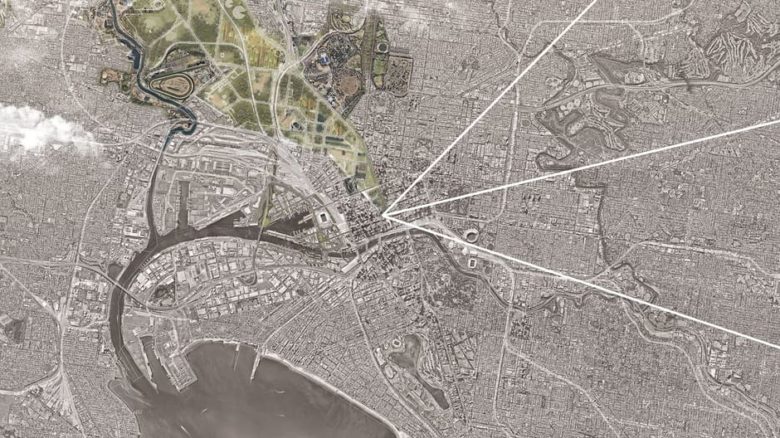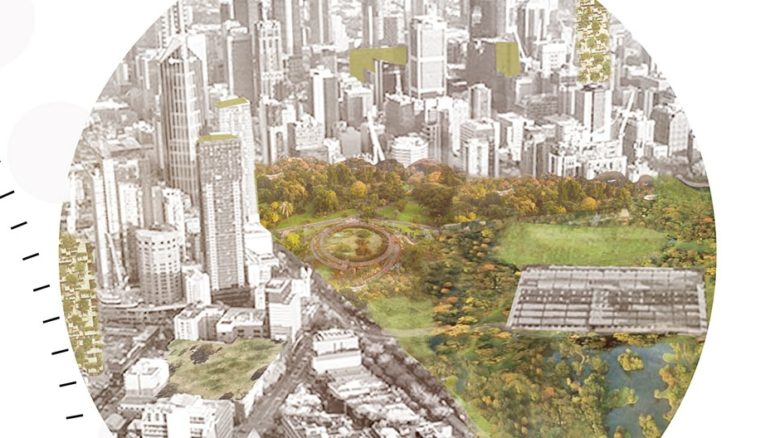 Parks and the press
This week The Guardian asked their readers what they "love about the green spaces in their city, and what can be done to improve or extend them". This was prompted by announcement of winners for The Future Park design ideas competition. Interestingly, when we talk about parks in general terms, there is strong, general consensus and positive dialogue. But when we talk about those who advocate for parks and their varied provision, planning and design, those people and specific ideas become ready targets for criticism. The Age's early report on the competition – 'Visions of utopia': Lagoons, floating pods among Future Park entries – raised the ire of some readers when it reported on the shortlisted entries. "People who have visions are invariably hallucinating," commented one dismissively. "… Architects and landscapers rarely, if ever, have a grasp on what will work for people…. they are too busy trying to be creative, and not busy enough trying to make people happy," complained another. Defeatism appeared too with a wry observation that the designs "forget to include the things that make it a Melbourne park, graffiti, vandalism, weeds and the homeless," while another commentator's view of utopian explorations saw them as "more like papering over visions of dystopia".
The Age readers also thought much better use of funds could be made to address social issues such as homelessness, or to solve problems through population control and immigration restriction. Others did point out that it is possible and usual to acknowledge and address more than one concern at a time. And, in fact, a competition about park ideas can and has explored how the benefits of public open spaces, along with how we arrange them and provide them with vegetation and other features, can help address many other concerns such as health and well-being, living happily in smaller private spaces and protecting or increasing biodiversity.
Critical public reception is partly a problem of appreciating the agenda of design idea competitions. Wendy Walls responded to the article acknowledging that while we obviously need science, governance and planning, "finding solutions to wicked problems will also require creativity and collaboration." The success of such a competition does not lie simply in finding a particular correct answer, but in alerting us more clearly to problems and opportunities, and raising more and better questions to consider. "We need debate and we need ideas that can expand our imagination about what our cities can be," she reasons. "This is why it is so important that the competition entries for the Future Park explore new and outrageous possibilities.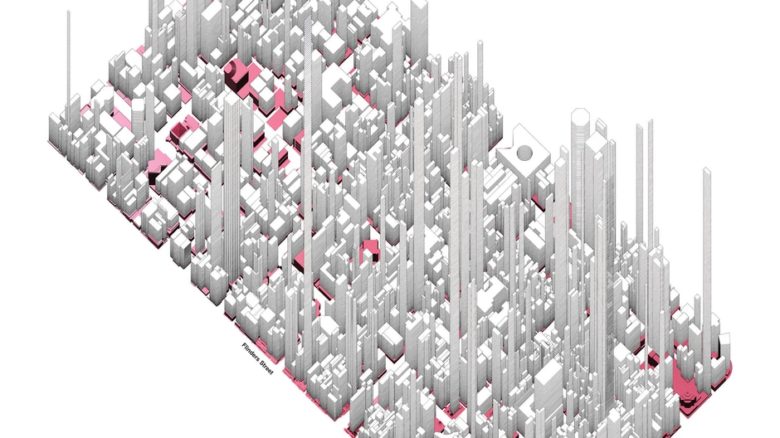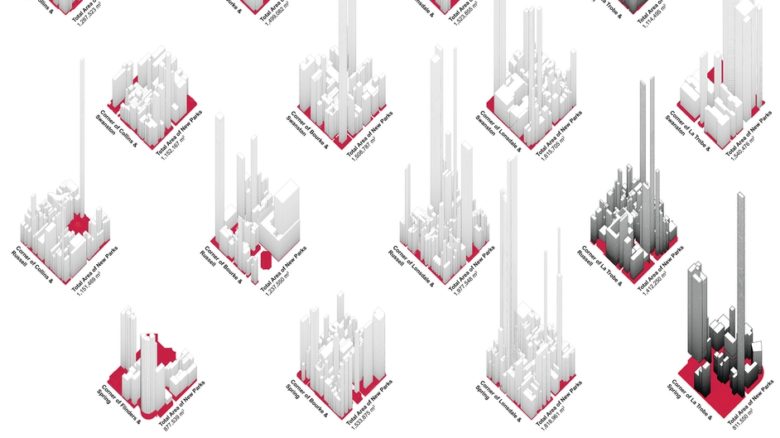 In contrast to The Age, reader responses to the more recent invitation from The Guardian to "tell us what you love and what makes you despair about urban green space" drew many appreciative observations. There were lengthy and also very short affirmations of readers' love of parks. They are "essential for resting places" and provide "sanctuary and oasis" that "make any city more liveable and keep people sane". "Urban quality of life is so much better… Hooray for the commons!!" declared one reader. "We just need more parks," said another. Along with recognising that parks "are essential to our wellbeing and are likely to become essential to our native flora & fauna in the future", there were many expressions of the pure joy and happiness parks bring. "[B]y and large, people here are the happiest and most contented people I've ever had the pleasure of knowing. A big part of that is the amount of green space we have."
There were also some succinct statements identifying pet hates. "Dogshit. Urban dogshit sucks," was a common complaint, along with vandalism by "young louts, larrikins, and mental reprobates who deface and destroy everything they can touch". Maintenance came in for criticism too. When done it "involves fossil fuel burning machinery and the application of large amounts of herbicide". And when not done "a nearby heavily used park has lost a large number of mature trees that were not cared for during recent droughts".
With much thoughtfulness, some readers offered a comprehensive view of the good and the bad and what might be done for better park futures. No-one wanted less parks. No-one didn't like parks. So it is not surprising to find that a competition about park futures explored the same gamut of concerns and responses.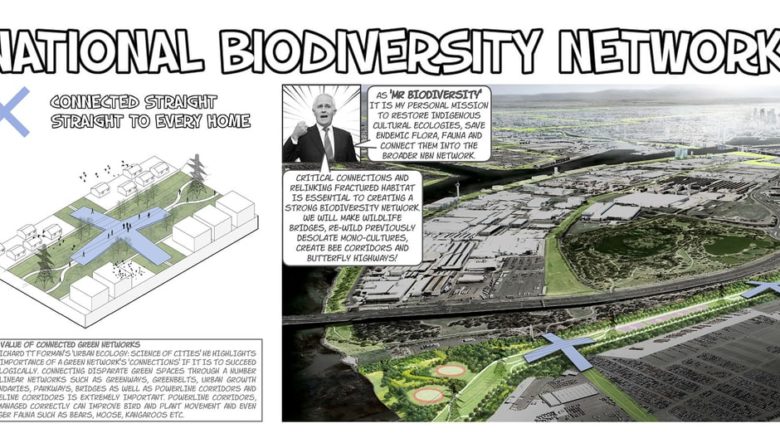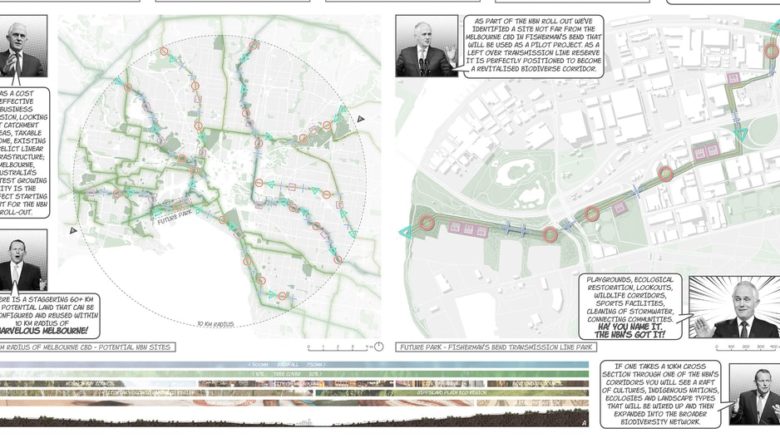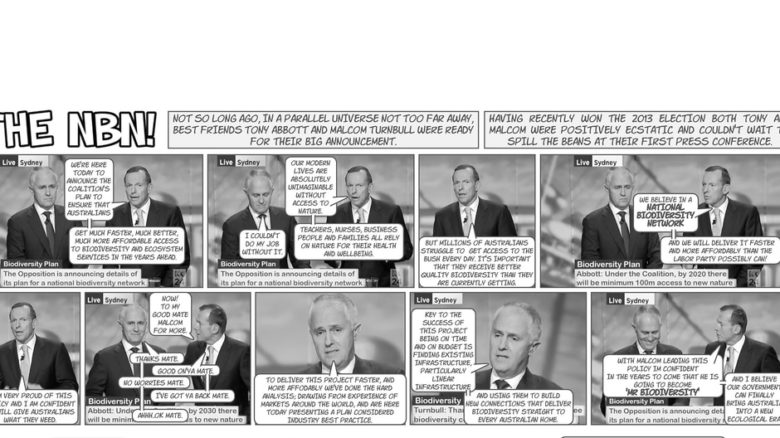 Winning future parks
In presenting the competition winners, jury chair, Jacky Bowring, outlined the range of concerns that had been explored. These included non-human and inclusive ecological systems, as proposed in Lines No Fire Could Burn and Plan Bee. Another group of projects were generated through reconsideration of rules and regulation. Jury member State Government Architect Jill Garner was reminded that a change of rule about sidewalk dining had initiated a culture change for Melbourne and the way people enjoyed and saw the city. Runner-up Parker Model from Alter Atlas Architecture played with plot ratios to find a rationale for creating new open space in the city grid, working through each city block to calculate its development potential.
The largest category considered infrastructure, enabling proposals for big systems and integrated uses, such as those in Melbourne From Past to Last, Streets as Parks and one of the runners-up The NBN. As reported by the New York Times, this is an increasingly popular, if difficult, idea. A 'cheeky proposal' according to Garner, The NBN or National Biodiversity Network "wanted to explode the idea that a future park is something that happens at a local scale" by tapping into the bigger natural systems all life relies on. Speaking via video link from Shanghai, Alexander Breedon explained that the team wanted to use what they had "experienced in China and the Netherlands where they have huge nature infrastructure projects." Social infrastructure also played out in propositions receiving honourable mentions: Seeds of Change that looked at utilising school grounds, and Fort-five New Squares which explored a network of small, local food-producing squares and markets.
Winning entry The Gap "put equity and an emergency response to climate change and biodiversity at the forefront," explained Marti Fooks. The team of professionals and students, which also included Claire Winsor, Suhas Vasudeva and Jacqueline Heggli, had used the figure of a 9.3 percent gender pay gap as a form generator and basis for claiming new parkland. "The gender pay gap is not just about money but about respect and opportunity" said Fooks. The beautifully represented proposition argues and explores reparation of a gender pay gap as a spatial equity gap. It is a bold bid for balance on many fronts.
See the honourable mentions below: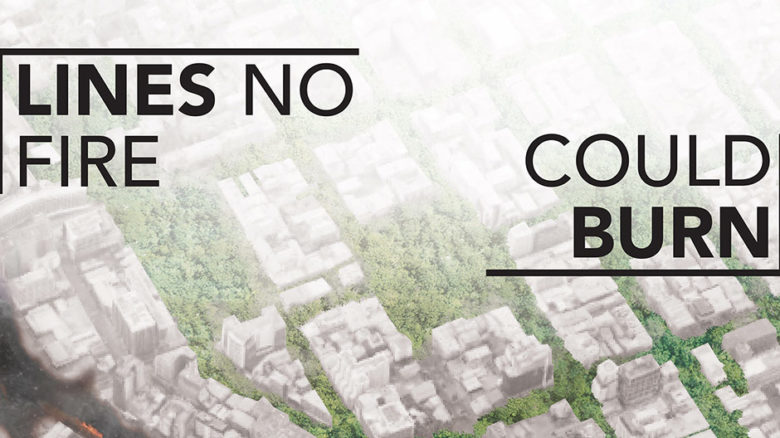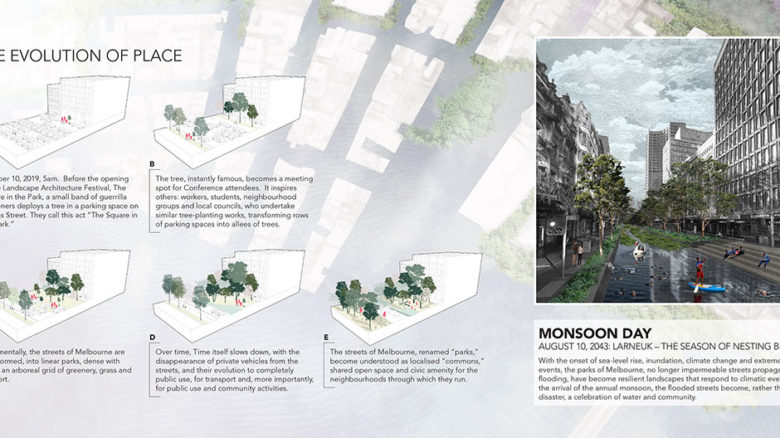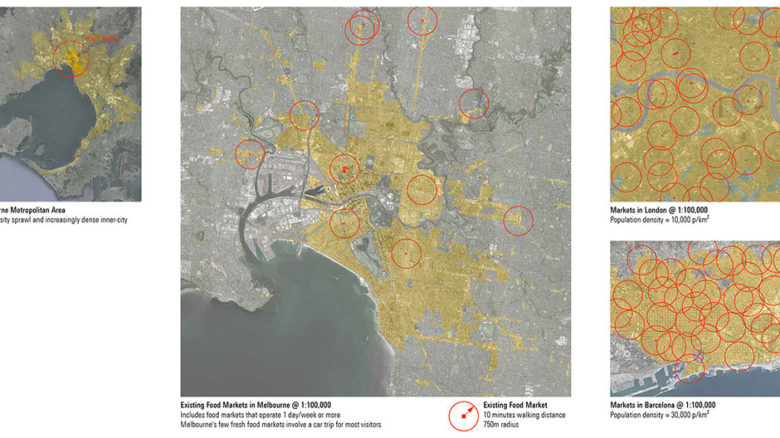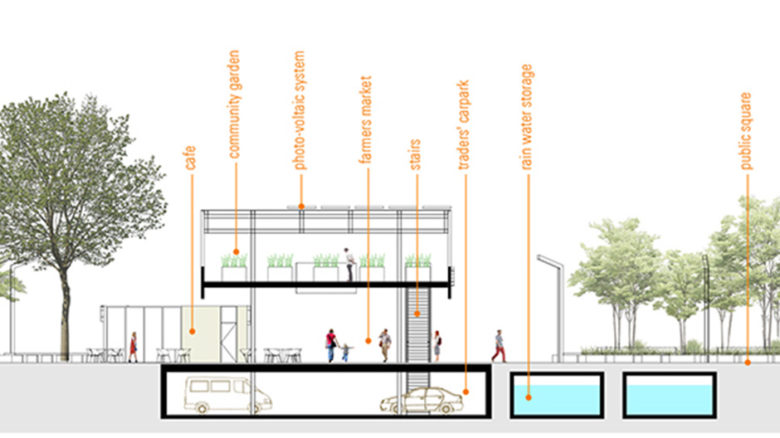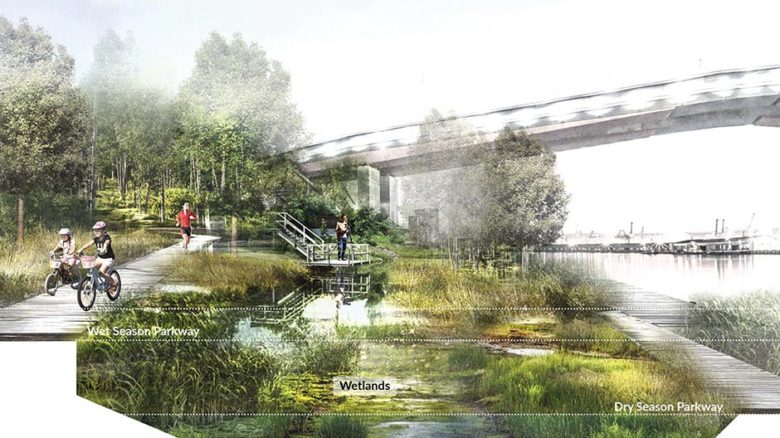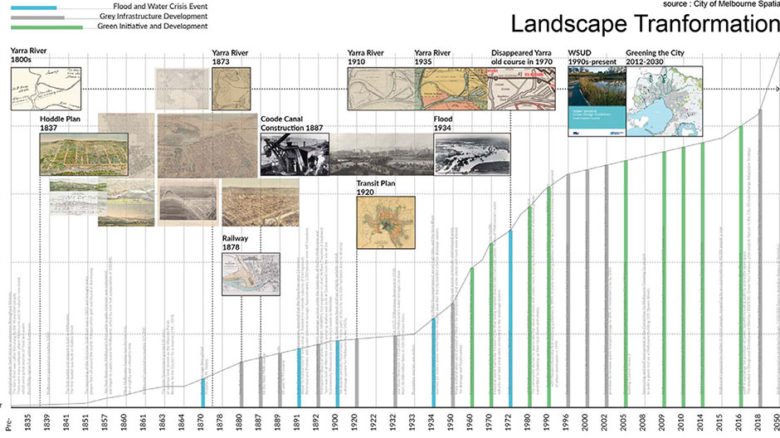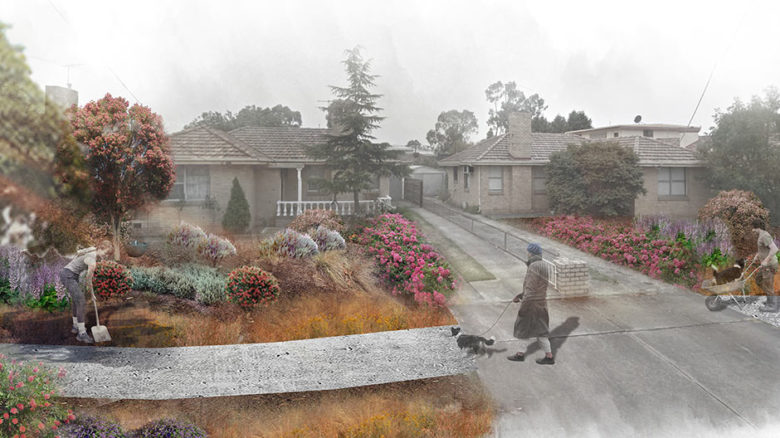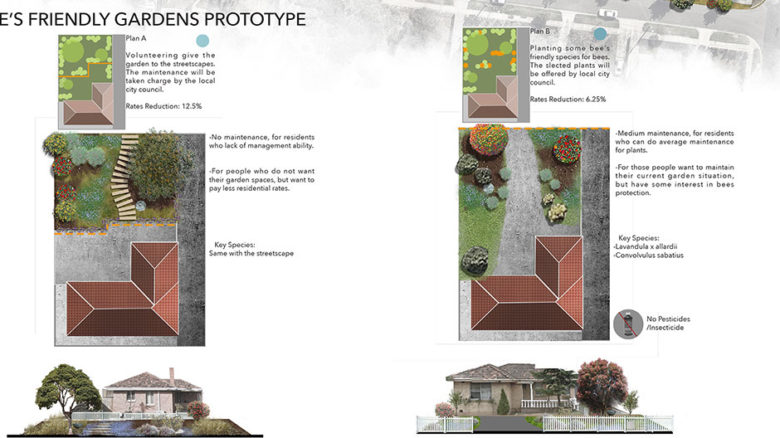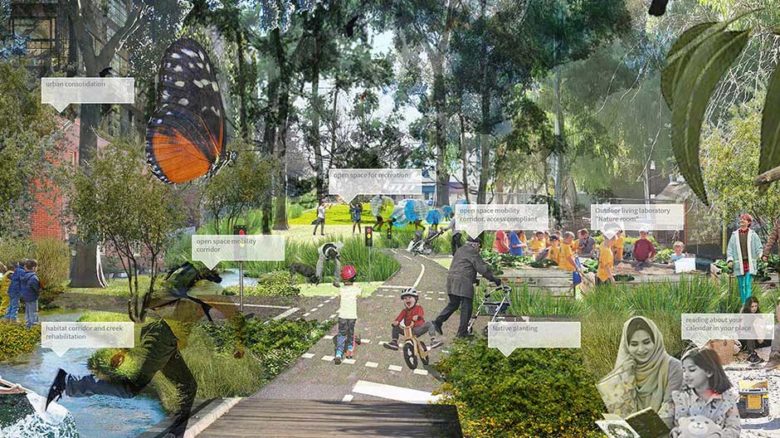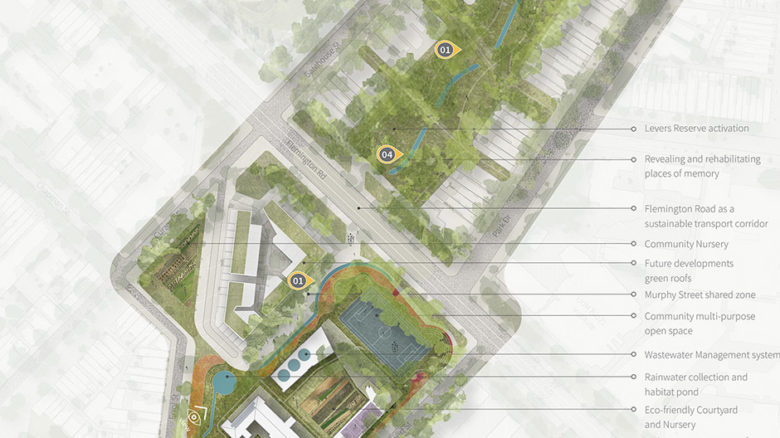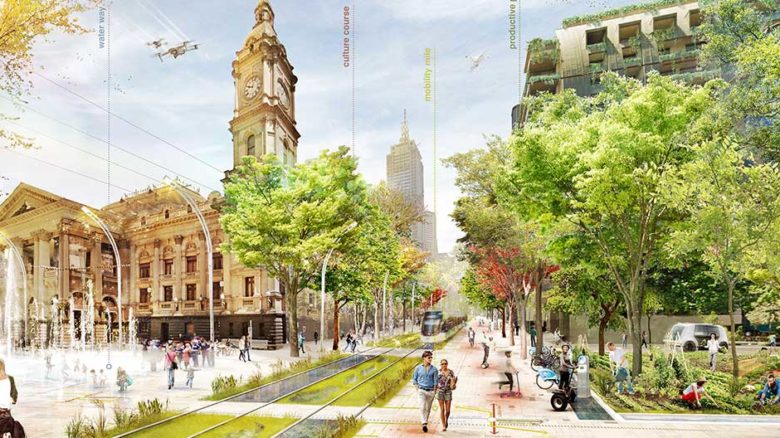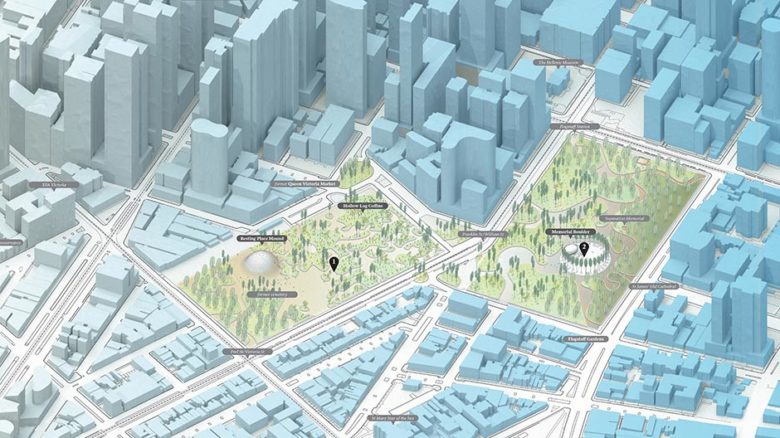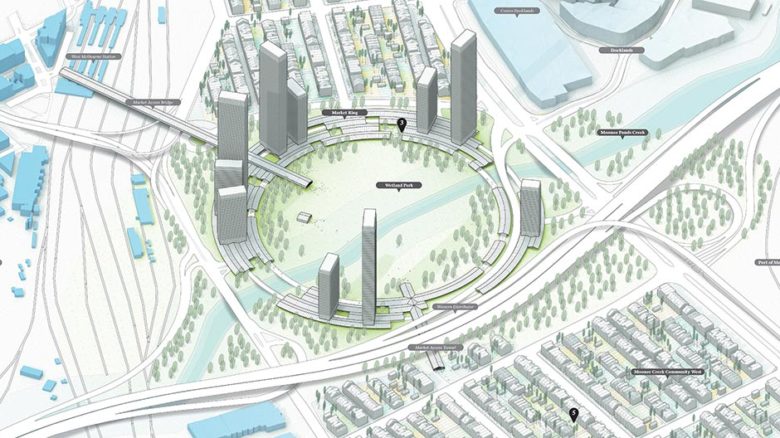 Parks do many things. They may need to do more. In the face of radical changes it will be necessary to change parks too. We will need to have difficult, open conversations that explore and argue for priorities of use and function, degrees of public and private investment and return, and even abandonment. The Future Park international ideas competition helps us to do just that.
–
The Future Park exhibition is at Dulux Gallery, Melbourne School of Design, University of Melbourne, from 4 October to 1 November.
Full list of awarded projects
Winner: The Gap by Marti Fooks Claire Winsor Suhas Vasudeva Jacqueline Heggli
Runners-up:
Parker Model by Steven Chu, Nikola Sormaz, Kate Johnson, Alessandro Antoci
The NBN by Alexander Breedon
Honorable mentions:
Continuous Ground by Fionn Byrne
Seeds of Change by Ceci Lathrop, Mo Ritchie, Carl Shepherd, Naomi Barun, Anthony Corbett, Sarah Bridges, Derrick Lim Wei, Jonathan Daly
Lines No Fire Could Burn by Jon Shinkfield, Damien Pericles, Tom Rivard, Alaric Hellawell, Brett Schreurs, Luciana Acquisto, Ross Privitelli, Watkin McLennan
Forty-Five New Squares by Britta Klingspohn and Heribert Alucha (Open Studio Pty Ltd Architecture) in collaboration with Marian Schoen (Food Systems) and Professor Simon Biggs (Gerontology and Social Policy)
Streets as Parks by Fernando Nebot Gomez, Elisabeth Judmaier, Kay Strasser – all part of the bauchplan collective
Plan Bee by Yi Wang
Melbourne from Past to Last by Saran Maiprasert; Pakkasem Tongchai; Thanatcha Tangsuksawangporn; Nithirath Chaemchuen; Sorat Sitthidumrong; Patarita Tassanarapan