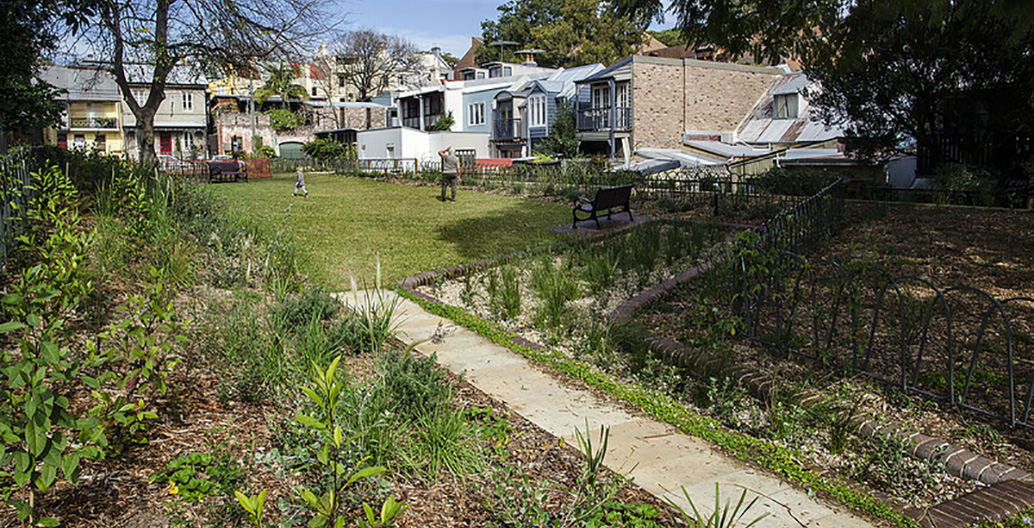 Here come the pocket parks
Sydney's light rail brings with it the promise of new, much-needed public spaces for the city.
The $2.2 billion Sydney light rail project won't only launch a new transport network for the city, but also a series of pocket parks in the inner-city suburbs.
The felling of trees along the 12-kilometre line from Sydney's CBD to Randwick and Kensington has been controversial. Conservationists calculated that the light-rail construction would affect about 850 trees. In February, the Sydney Morning Herald reported that almost half of those have been or will be cut down.
Mayor Clover Moore said that the government has committed to planting more trees than the number removed as part of the project.
For Surry Hills, the government has promised that sixty-eight of the trees removed in the inner-city suburb – almost half of the 130 trees in the area – will be replanted along Devonshire Street and in four new pocket parks at the end of streets closed to traffic.
Pocket parks have been described as 'the green spaces you get when none exist', creating new public space without large-scale redevelopment. As the densification of Australia's cities gathers pace, they have increased in popularity in urban areas , together with their close cousins, parklets (temporary tiny parks).
Parklets have popped up across the country in Melbourne, Sydney, and Fremantle. Adelaide is home to six parklets operating in the city, and the Glebe Chamber of Commerce have just run a crowd funding campaign to keep its pilot parklet alive.
Minister for Transport and Infrastructure Andrew Constance said: 'Our focus is to maintain that unique personality that residents and visitors all love about Surry Hills, while improving the streetscape and providing a fantastic new public transport service at the same time'.
He promised pedestrian-friendly footpaths, outdoor dining and a green corridor that would provide a new connection with Moore Park.
A series of public open space and pocket parks have also been planned for Hobart in the Macquaire Point development.