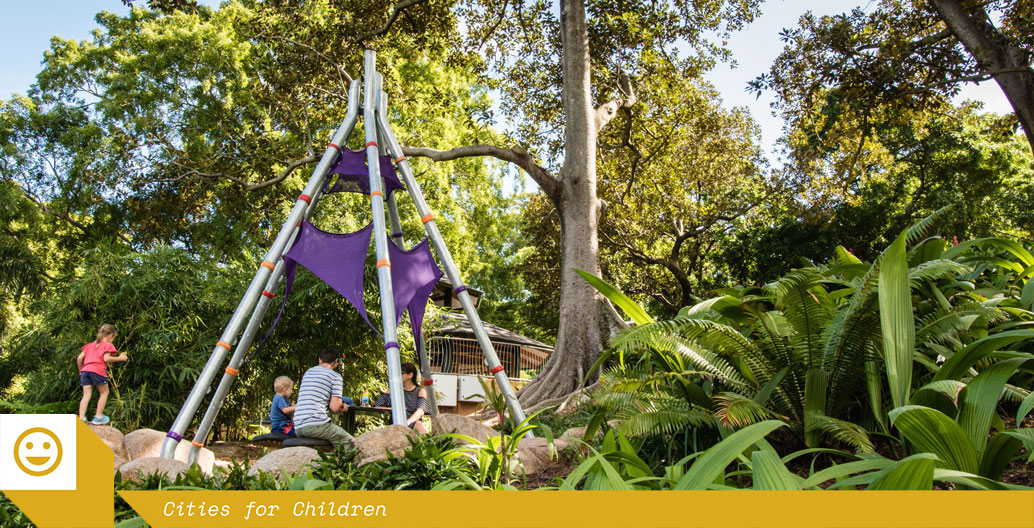 Garden of delight: a botanical playground brings joy to inner city Brisbane
The award-winning Roma Street Parklands Playground and Children's Garden is rooted into its subtropical setting, improving both the play experience of its young visitors and its surroundings.
Brisbane's Roma Street Parklands, nestled in the northern CBD, is the city's largest green space area. Being just over 15-years-old, the relatively young park is touted as a subtropical petri-dish, bringing over 100,000 shrubs, 1200 trees and 1800 horticultural specimens to this part of the city – formerly the site of Brisbane's industrial goods line.
While the parklands boast multiple subtropical plant displays, an amphitheatre, 15 site-specific artworks, and a playground, the Brisbane City Council's City Parklands Service still felt something was missing: a playspace for kids that invited curiosity.
"Originally the site was less inviting, because everything was rigid – the existing playground didn't create opportunities for active or nature based play, nor did it reflect the park's distinct horticulture" says Andrew Kramer, associate director of Brisbane design studio Lat27.
Lat27, in partnership with Playscape Creations, was invited to revise the playspace and develop a children's garden, the outcome of which has just won an Australian Institute of Landscape Architects' 2017 Queensland Landscape Architecture Award.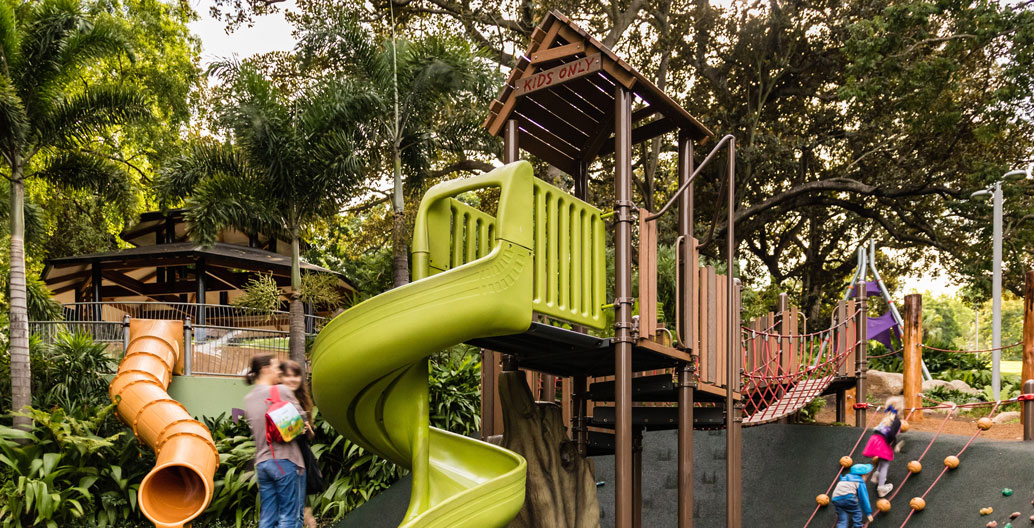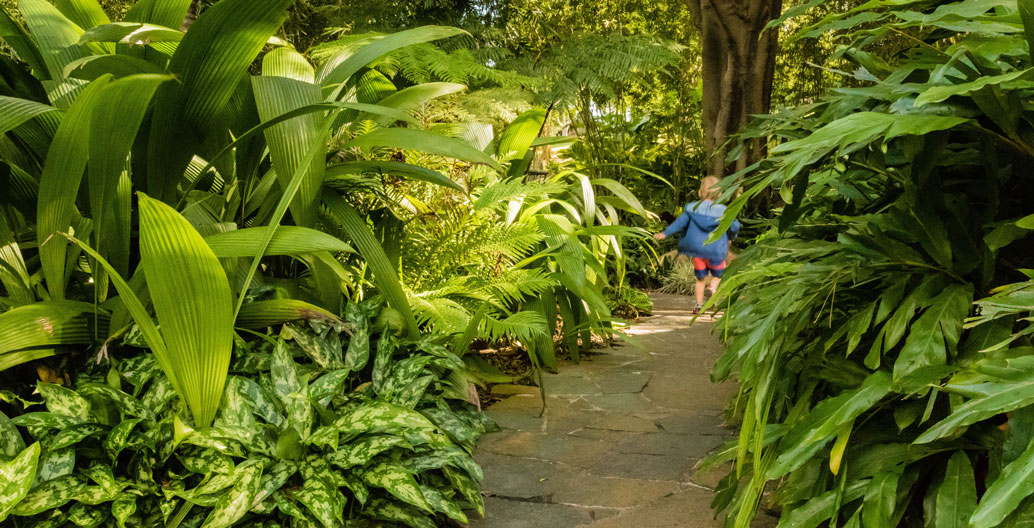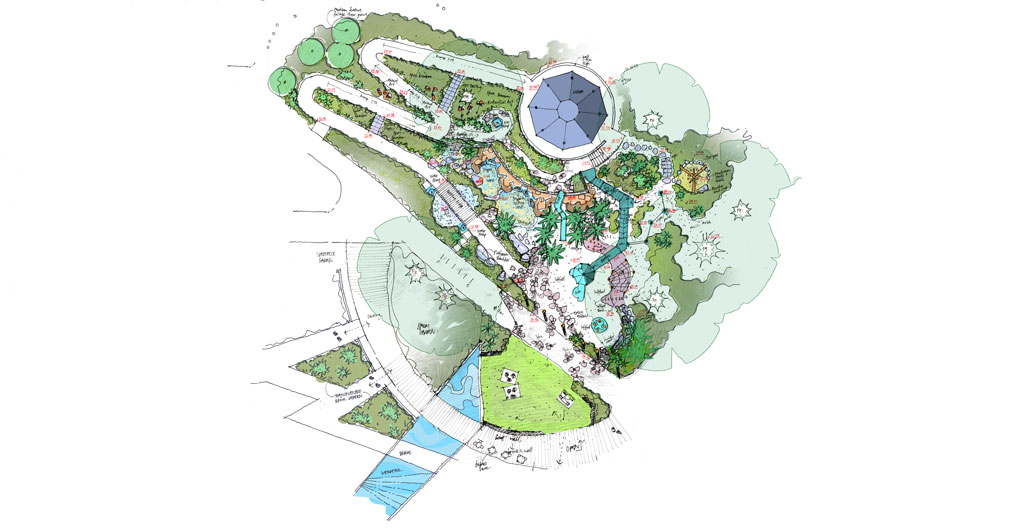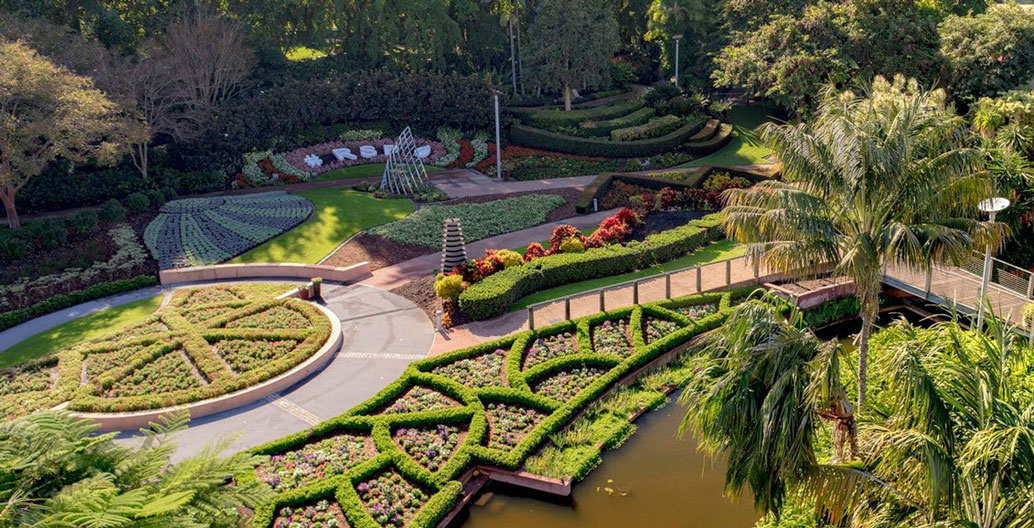 Sitting in the park's "quiet and disconnected" north-east corner, the Roma Street Parkland Playground and Children's Garden sought to create an experience that invited nature-based play, while also bolstering the park's horticultural collection.
"If you found yourself in the space, you wouldn't know where you were," says Kramer. "The playspace was very underutilised which I think was owing to out-dated play equipment that didn't cater to a wide range of abilities or experiences".
The team inherited a corner of the park that was topographically dramatic – a slope dropping and rising in height allowed the team to give children multiple options to traverse the site.
"The topography brings significant changes in heights, so from the outset we were very interested in integrating that in a positive way, so that got us thinking about how kids could move around the space in a variety of loops and journeys," says Kramer.
"And because of this, we wanted to provide kids with different challenges to get up and around the space. It's always interesting to see how kids respond, particularly how much they're willing to test themselves when traversing the park with its variety of climbing banks, ropes and timber swing bridges."
This intent didn't go unnoticed with the jury panel for the AILA QLD Landscape Award, citing the park's "imaginative design response showcasing the drama of terrain".
From a kid's perspective, this drama is presented as an unfolding narrative.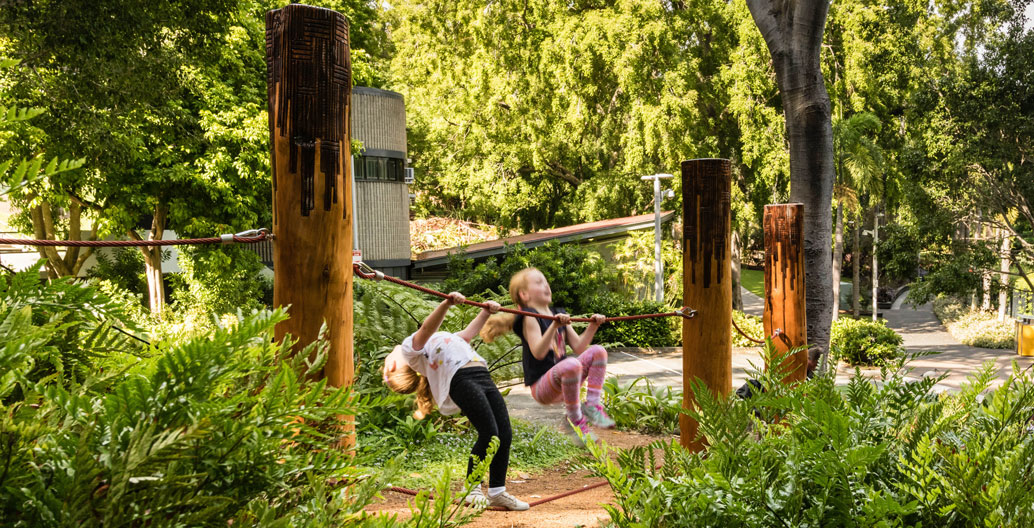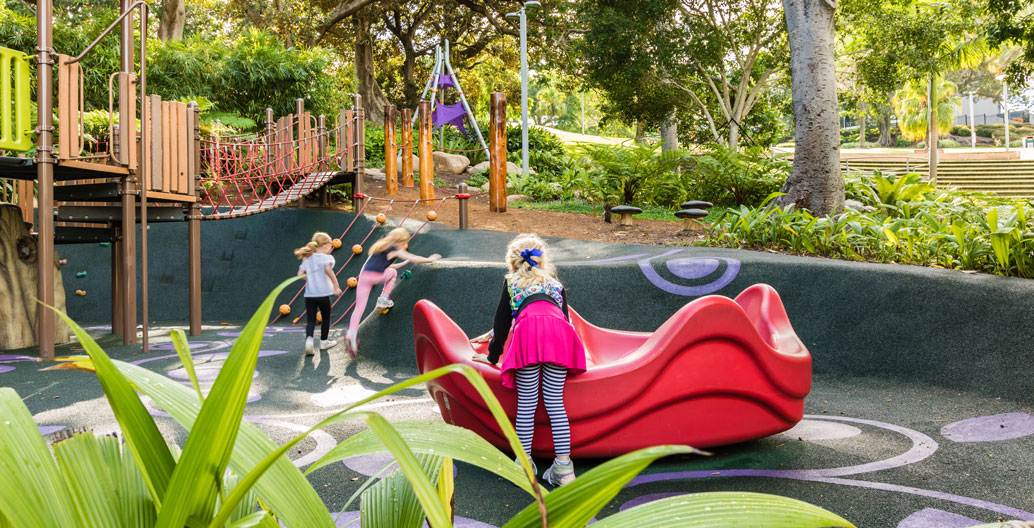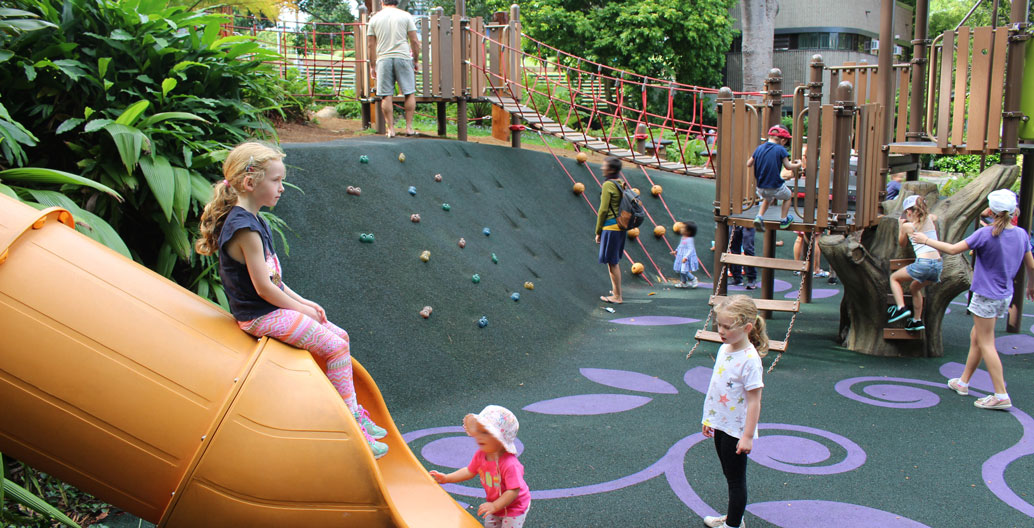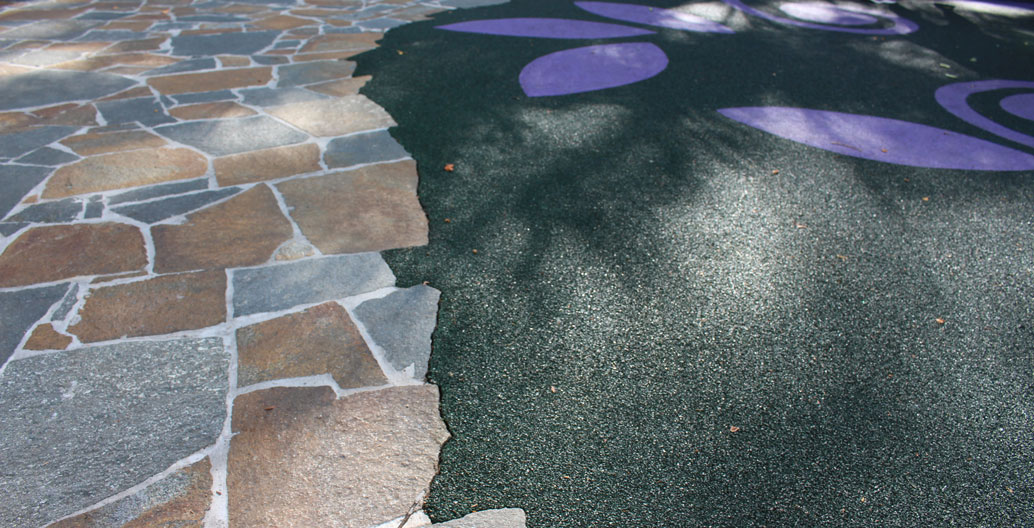 Matured bamboo groves flank the looped pathways children are invited to explore, in turn creating "bamboo tunnels" to run through. Strung throughout the gardens are rope bridges, boulder formations and slides that make the most of the site's stepped terrain.
"There are no dead-ends, meaning that kids have multiple ways to get up and down and around the site – being vertical climbs, slides, or through the bamboo," Kramer says. "I really like the idea that children then have to formulate how they're going to engage elements on their own."
Unlike the original playground, the new design works hard to integrate itself with the surrounding park through natural elements and plantings. 
"It really feels as though the garden is an extension of the 'botanical wonderment' that you find in the rest of the parklands," Kramer says. "We installed a mix of species that will flower at different times of the year which is something you don't often get in open parks."
The playground now sits among bamboo, trees, tree ferns and a variety of macro-flora inspired species to strengthen this corner of the park's sense of place. Part of the intention behind this project was to get children interested in botany, as well as providing them with tactile spaces for play.
The result is a marriage of contemporary sub-tropical horticulture with more traditional "playground" elements, without the hard border between playground and park.
"There's a sense of freedom and comfort this landscape provides that you don't get in other modern, open parks," says Kramer. "It functions much more like a community hub now, which makes people feel a lot more welcome."
––
The Roma Street Parkland Playground and Children's Garden by Lat27 and Playscape Creations is the winner of a 2017 Queensland Australian Institute of Landscape Architects  Play Spaces Landscape Architecture Award.
AILA Queensland Landscape Architecture Awards winners 2017: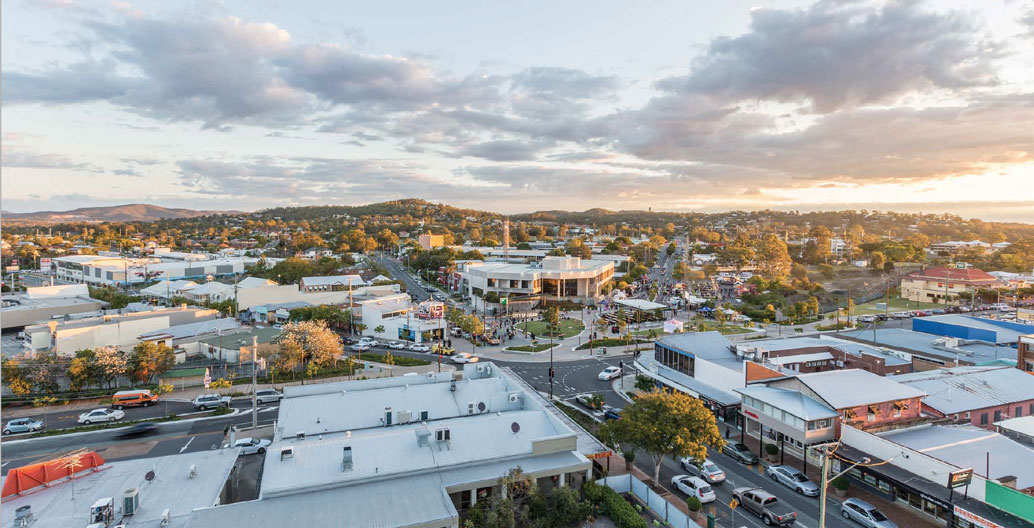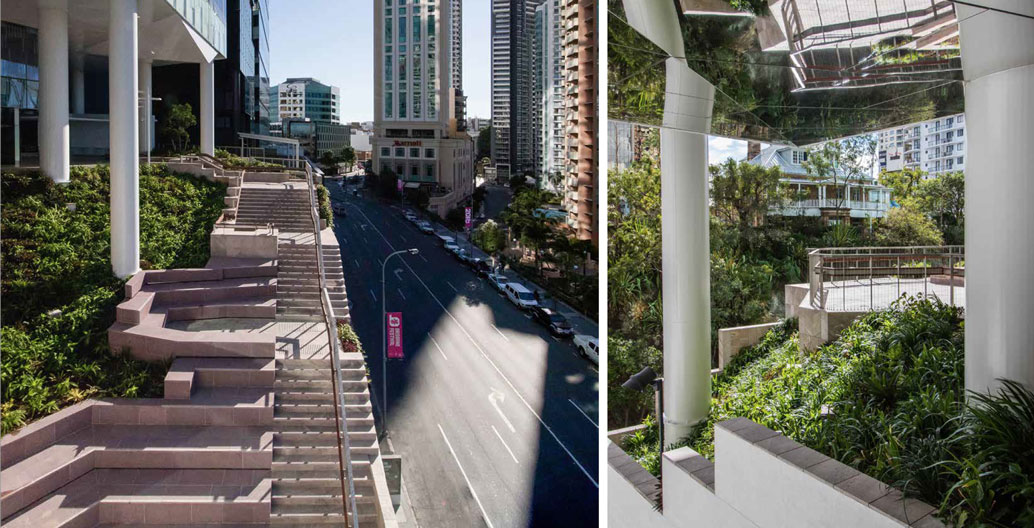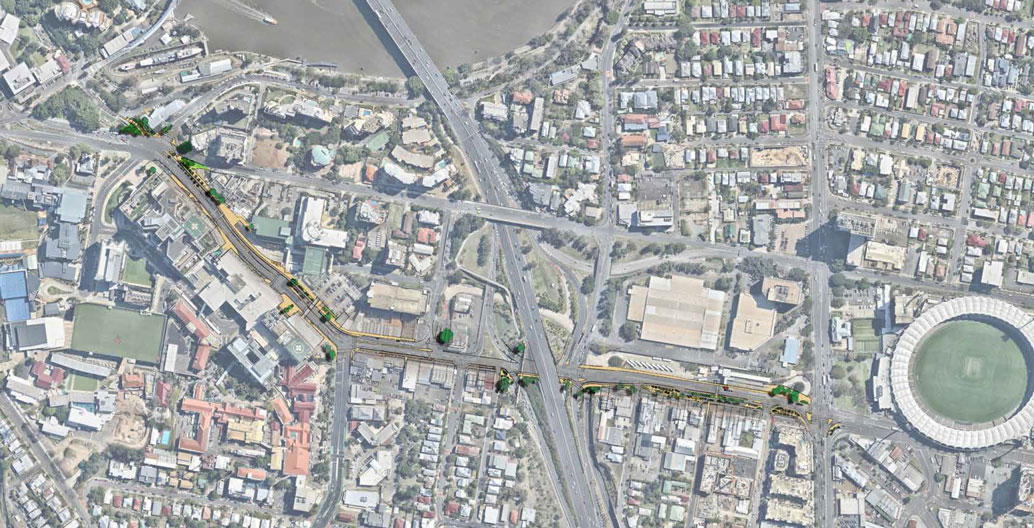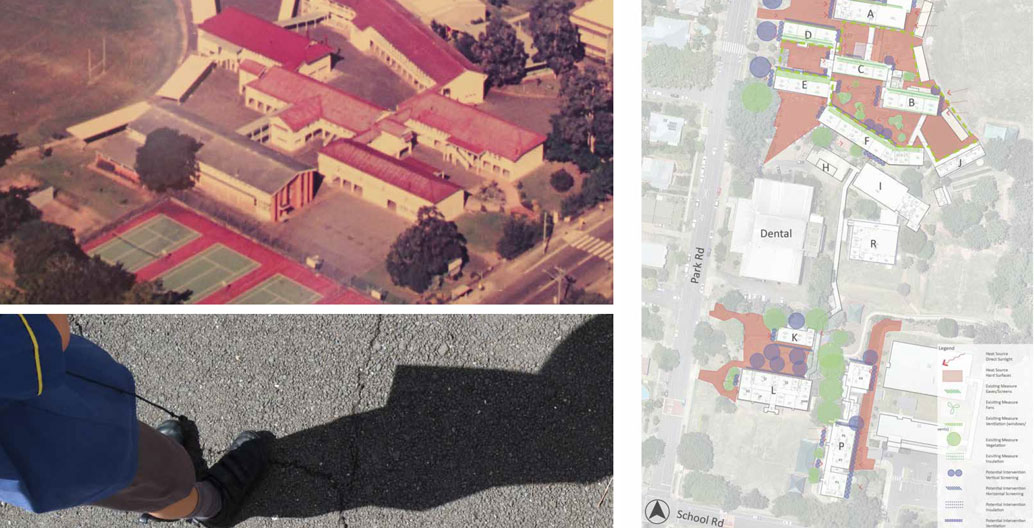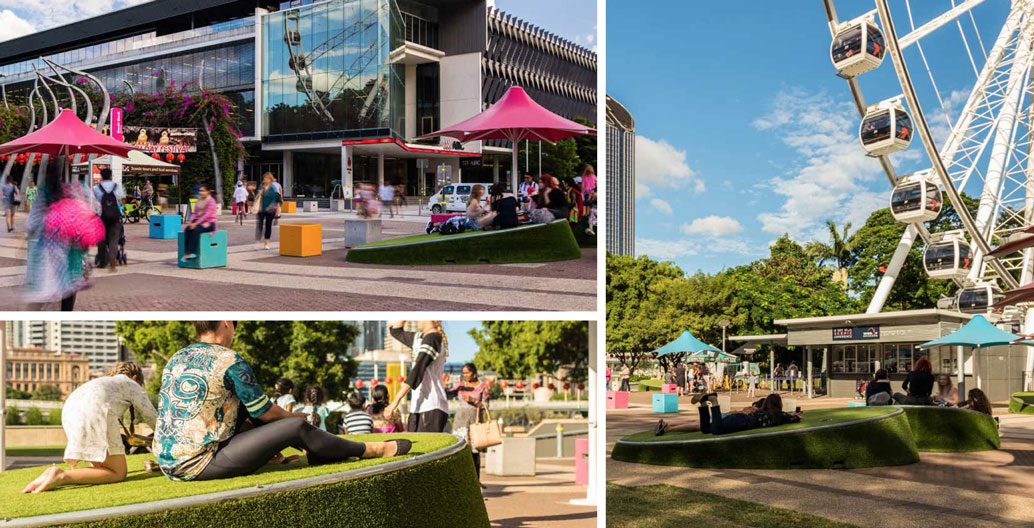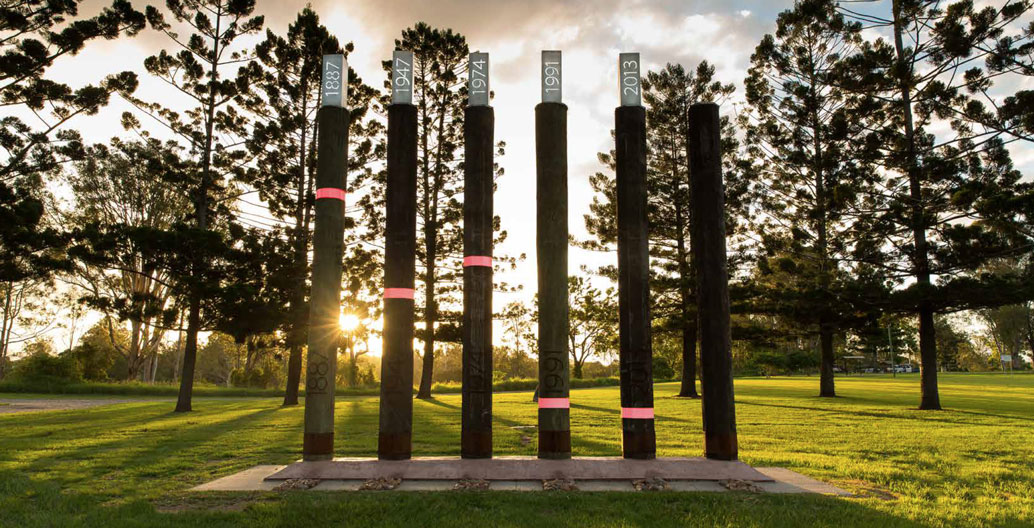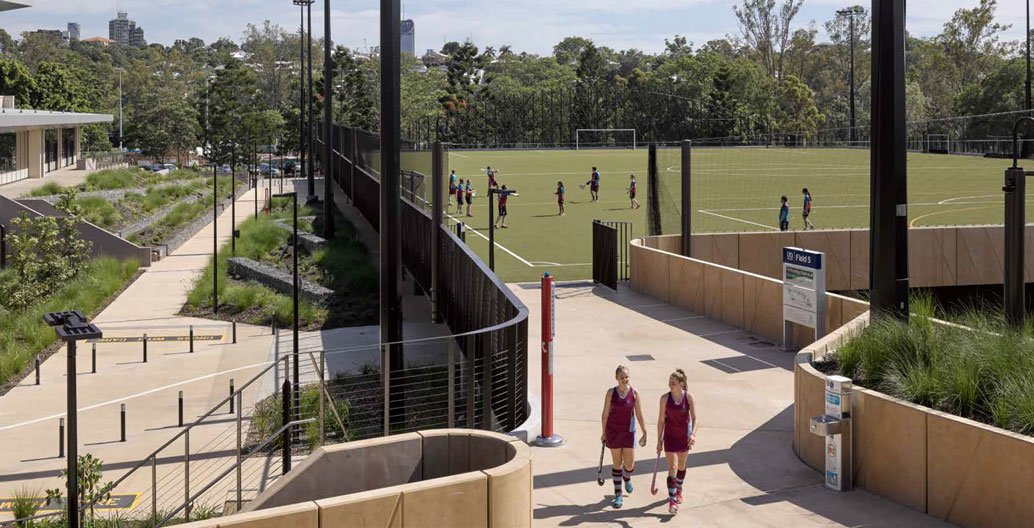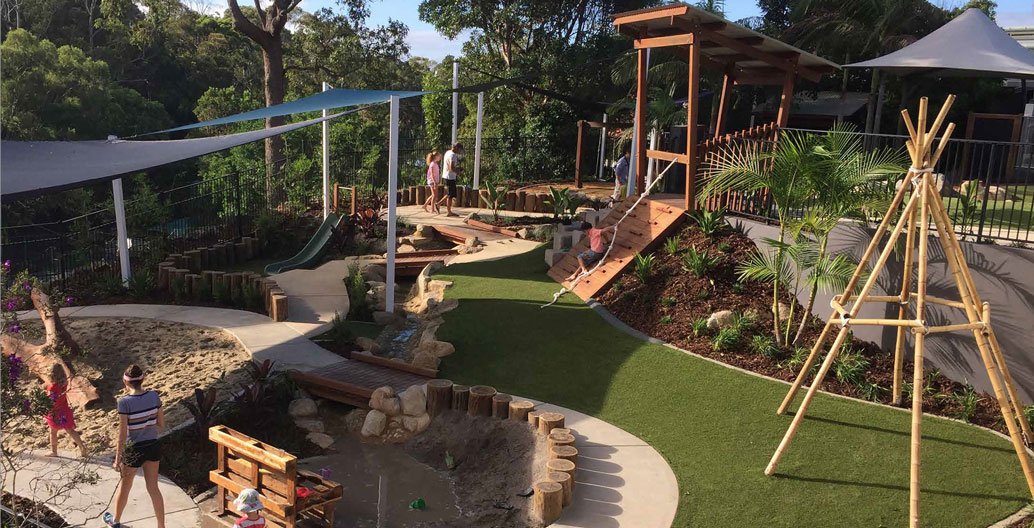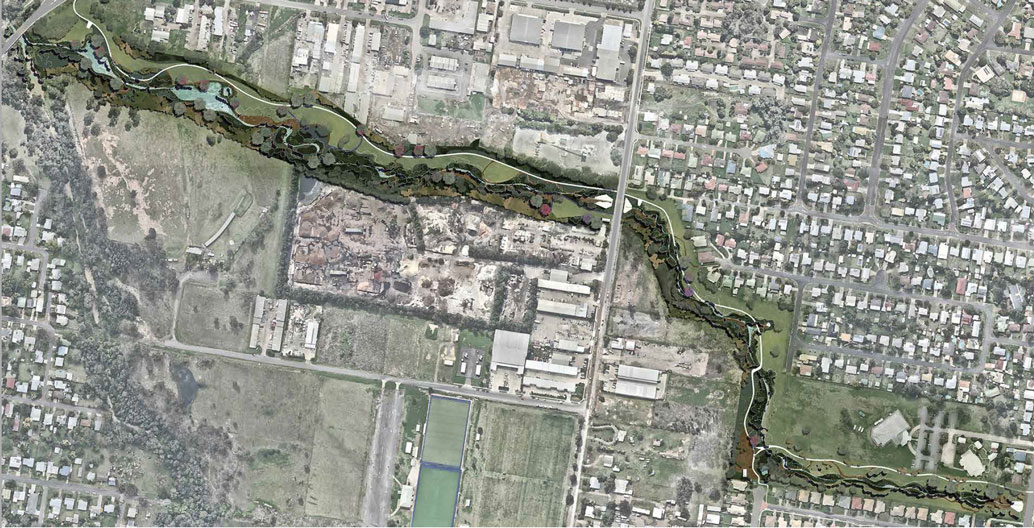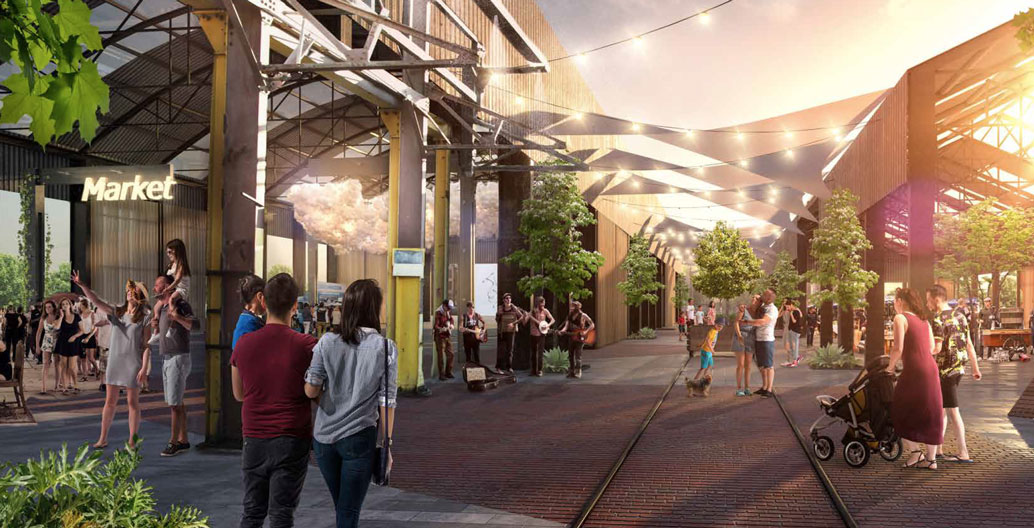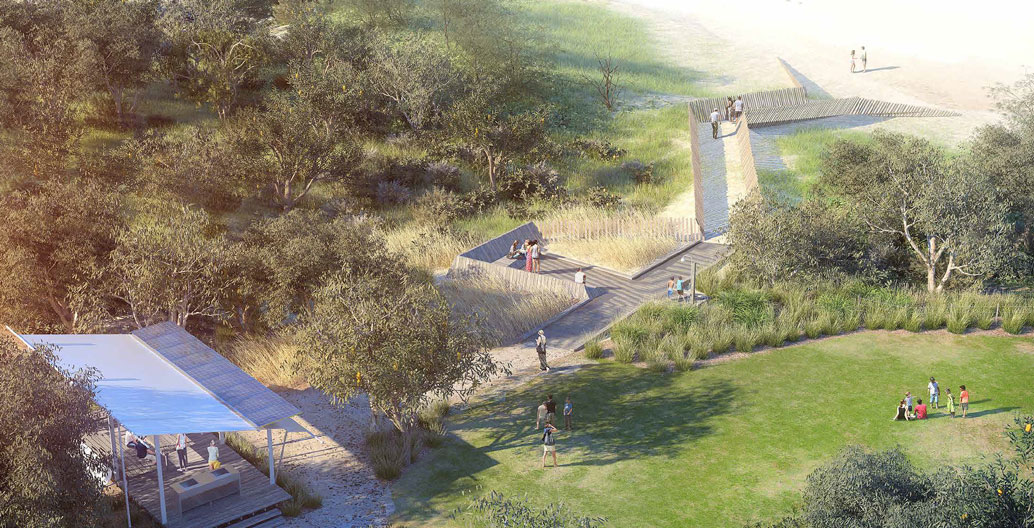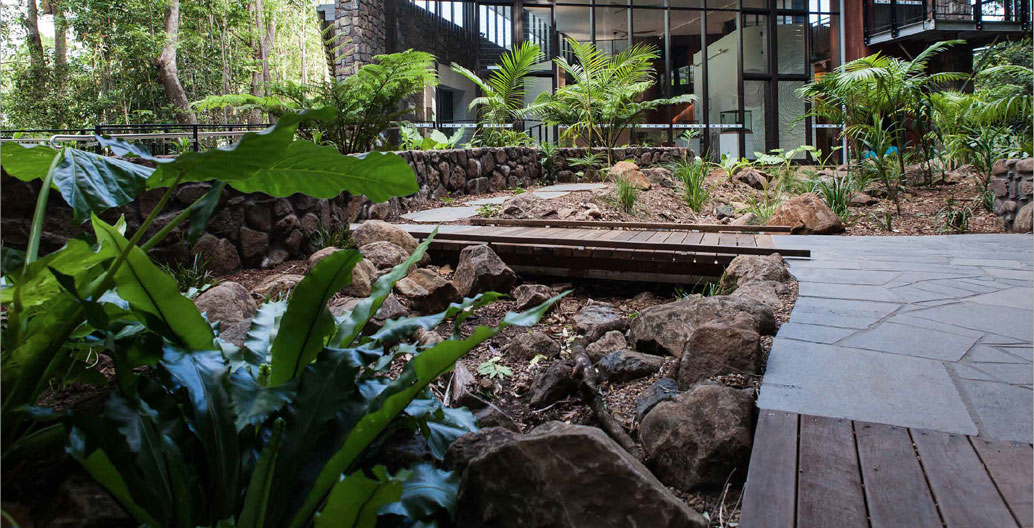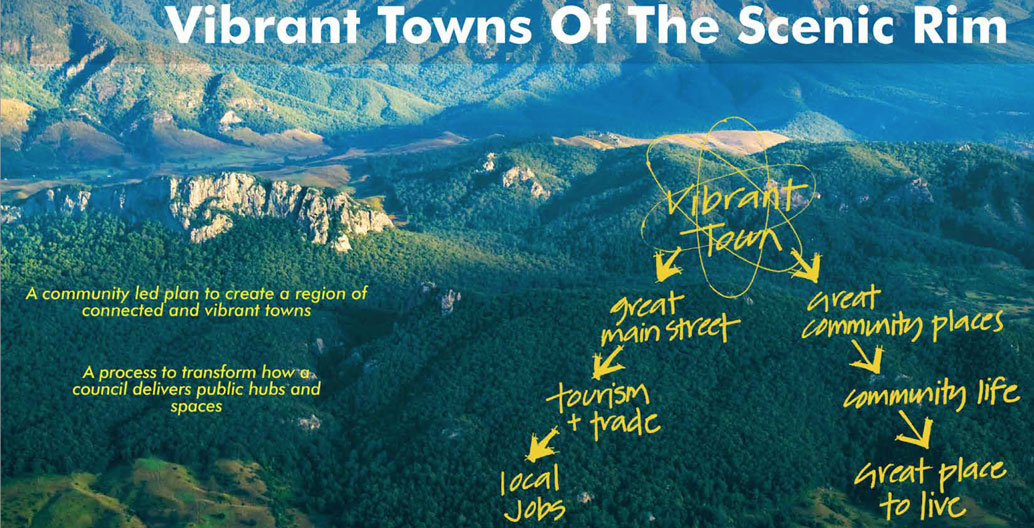 The Roma Street Parklands Playground and Children's Garden is one of several exceptional landscape architecture projects to win an at this year's Queensland Landscape Architecture Awards. View the full list of winning projects from Queensland's 2017 entries above.
Foreground has published state-by-state coverage of the Australian Institute of Landscape Architects' 2017 Landscape Architecture regional awards. View them here.