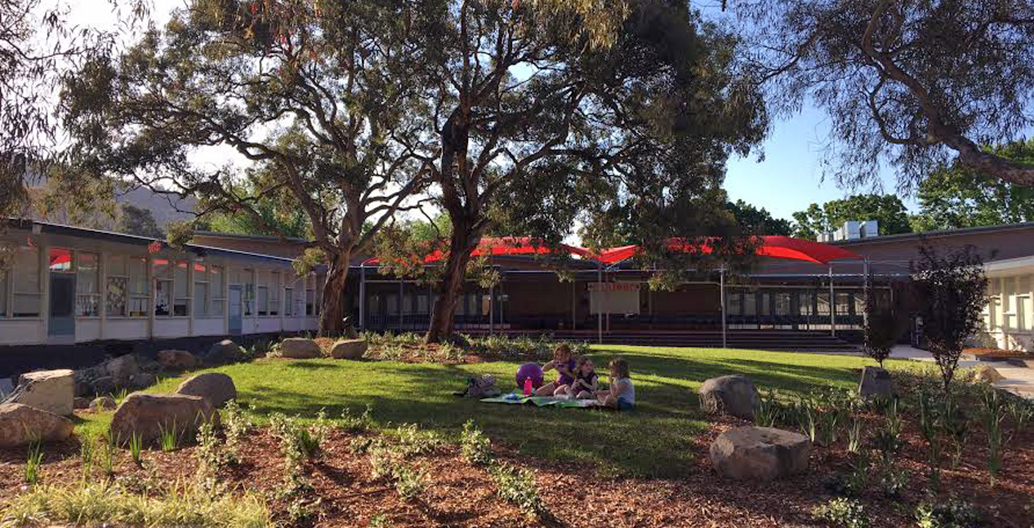 From "dust bowl" to green oasis: pilot project transforms Canberra schoolyard
Underused outdoor areas in schools are getting a new lease on life thanks to a national competition to promote green spaces.
A newly-minted outdoor play and learning space at a school in Canberra has become the first in a series of projects set to transform schoolyards around the country. The space is the result of a national initiative that hopes to encourage children's participation in outdoor learning experiences.
Torrens Primary School in Canberra is the pilot school for My Park Rules, a collaborative enterprise between the Australian Institute of Landscape Architects (AILA) and the 202020 Vision, where schools submit proposals to repurpose decrepit or underused outdoor facilities into community parks.
For the pilot, the courtyard of Torrens Primary School has been transformed, from what school principal Sue Mueller describes as a "big dust bowl" into a lush green parklet boasting features for play, rest, quiet reading and study.
Torrens Primary School students were involved in the design of the courtyard from the get-go, says Mueller. Among the more adventurous requests for water slides, chocolate fountains, roller coasters and a treehouse, the students wanted a nice place for everyone to enjoy, and even designed an area specifically for teachers to sit down in and eat their lunch.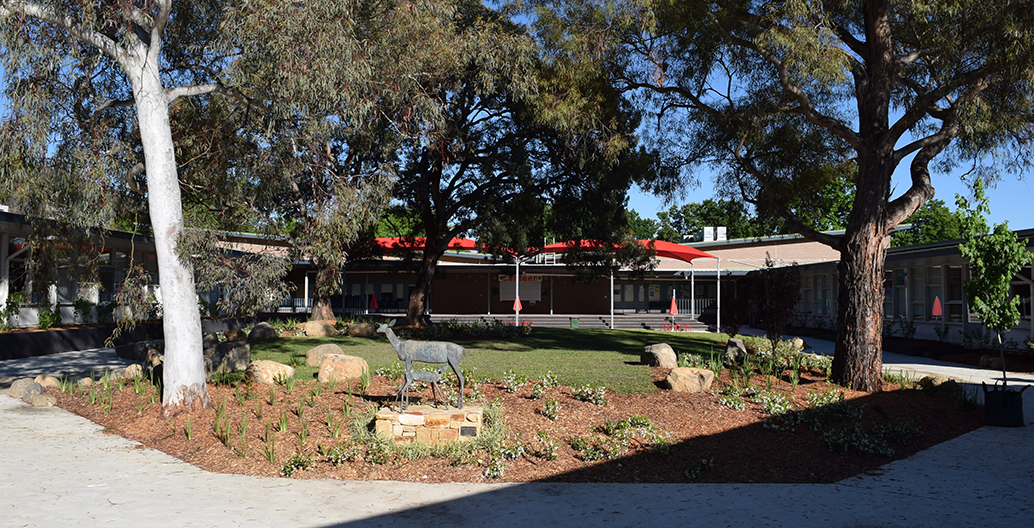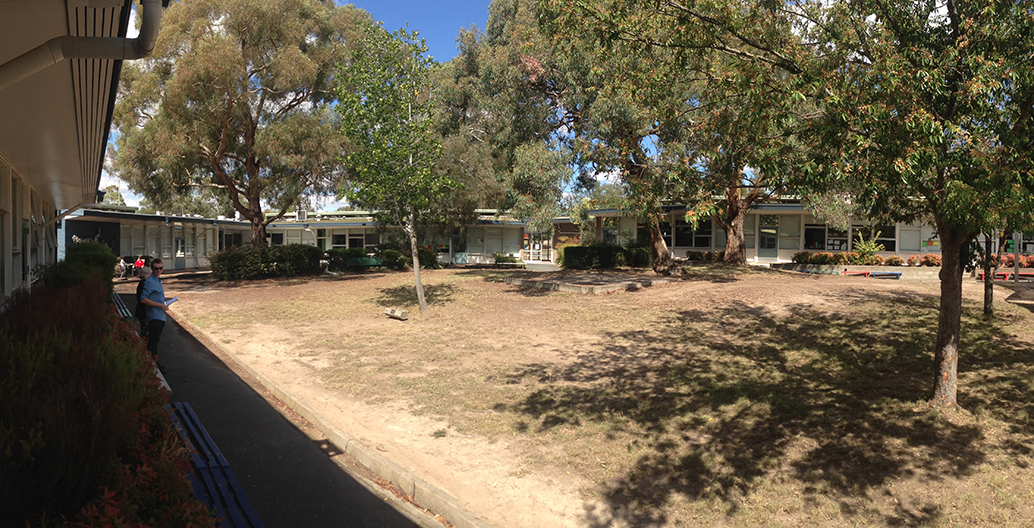 "The children love playing on the grassy mound and we see kids lying on it sunning themselves, rolling around or falling asleep. We also have some tables and chairs in there so we have kids who come to read or bring their colouring," Mueller says.
"The classroom doors actually open out on to the courtyard. Some classes allow up to half a dozen students to go out into the courtyard at various times for things like practicing plays, speeches or reading."
Two University of Canberra landscape architecture students, Luke Duggan and Christopher Norris, helped realise the project. A 10-week consultation period after June 2015 resulted in the concept design and the transformation of the courtyard was finished just before Christmas last year, at a cost of over $200,000 in services and products.
Now working for Redbox Design Group, Duggan says the fact that the courtyard was reasonably large allowed him and Norris to design a space suitable for outdoor learning as well as for social events like picnics, barbeques and a Christmas concert.
"We were able to create small nooks aimed at quiet reading or small group learning. There are two main nooks as well as a larger semi-circle, with play boulders and grass so it is a softer experience rather than a classroom where you are sitting with a chair and desk and writing down things," says Duggan. "I think it opens up the imagination when you are outside, especially with big eucalyptus trees towering over everyone."
Across Australia, schools are slowly considering the design of their outdoor environment in addition to how their classrooms will look. Associate professor at the University of Canberra Kym Simoncini is currently leading a group of children in designing indoor and outdoor learning environments.
"I do see more and more schools that are having natural elements such as old trees and things like that for children to climb on and do things with," says Simoncini. "It is a very slow process though. We still have the same modular type of playground but I think more and more schools are trying natural learning settings."
For Mueller, having children who are ready to learn and participate means giving them spaces, both indoors and outdoors, that are conducive to learning and their wellbeing.
"Having the opportunity to leave the classroom, and our school is a fairly traditional design in that it has single classrooms, is just essential. You don't want children just sitting or being in the one space all of the time. You want them to be able to open up their classrooms and enjoy the fresh air, enjoy the fact that they can actually spread out a little bit," she said.
The Marrickville Public School in New South Wales is the inaugural winner of the My Park Rules competition. The remodelling of its playground will start in April.