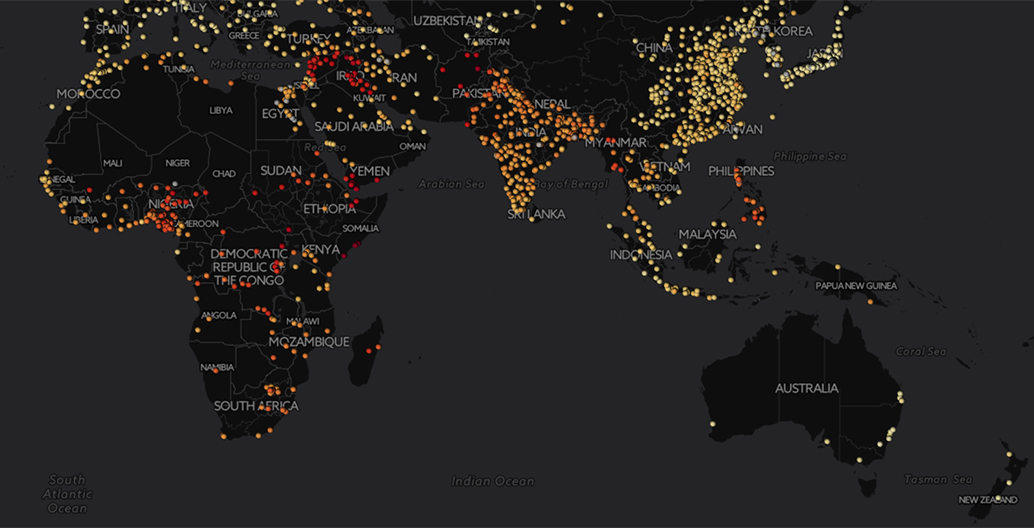 Canberra one of world's "least fragile" cities
A new index ranks Canberra and several other Australian cities as among the most stable in the world.
A new global index measuring urban fragility has found Canberra to be one of the  least 'fragile' cities in the world when measured according to factors that would 'undermine metropolitan capacity and legitimacy'.
The index was developed by the Igarpé Institute in Brazil, the United Nations University, the World Economic Forum and 100 Resilient Cities. Its methodology takes into account local issues including crime, unemployment and pollution, along with other larger contributing issues like consequences of war and threats of weather-related disasters.
Cities the index found to have an exceptionally high fragility include Mogadishu, Somalia, and Kabul, Afghanistan.
The index scores cities from one to four ranging from least fragile (yellow) to most fragile (red).  The determining factors are based on 11 indicators in basic categories of risk, including rapid and unregulated urbanization, inequality, poverty, unemployment, policing problems, lack of security, and natural hazard exposure.
Canberra boasts an especially low fragility score of 1.1. Other cities to enjoy especially low fragility in the index include Bournemouth in the UK (1.1), Oslo in Norway (1.2), and even Samarkand in Uzbekistan (1.2).
Almost all of the Australian cities measured by the index were scored with low levels of fragility – with the exception of Sydney, which was seen to have a medium level of fragility. Sydney's ranking included a significantly elevated flood risk and higher incidences of terror-related killings relative to other Australian cities on the index.
The website that hosts the index notes that 'the intention is not to single out the most and least fragile cities, though it is hoped that it will help strengthen policies that will help cities build resilience'.
In this respect, it differs from the popular Global Liveability Ranking city  index produced by The Economist's Intelligence Unit, which considers lifestyle challenges over broad categories including stability, healthcare, culture and environment, education and infrastructure. The Economist named Melbourne, Australia as the world's 'most liveable' city for the sixth consecutive year in 2016 followed by Vienna, Austria, while Tripoli, Libya and Damascus, Syria were named the 'least liveable'.
As the Fragile Cities website explains, 'All cities, irrespective of their location, exhibit properties of fragility and resistance. Fragility intensifies where risks and stress accumulate, undermine services and expose citizens to chronic and acute vulnerability'.