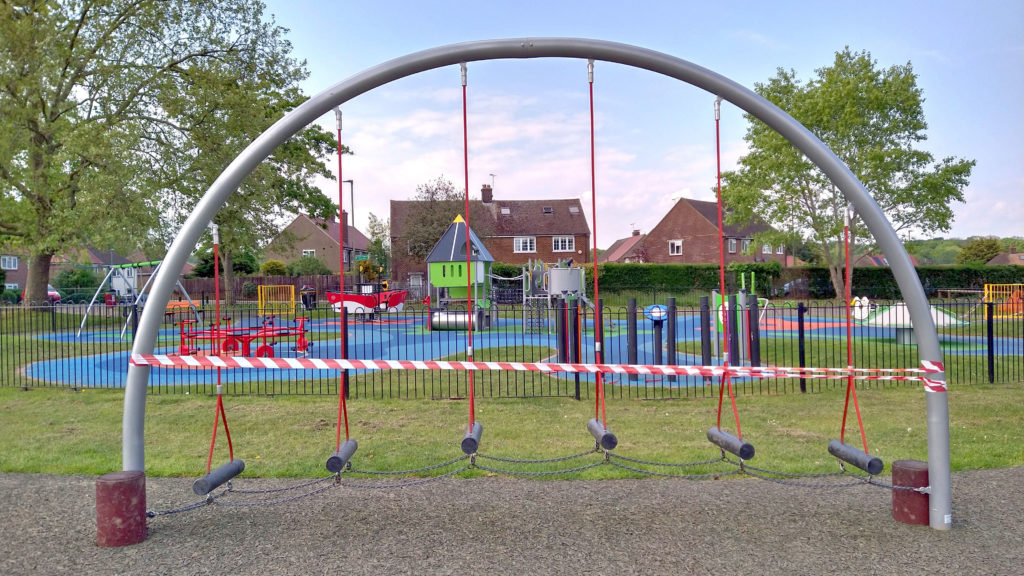 Rebuilding the post-pandemic city: Three quick wins with long term returns
As we begin to emerge from lockdown, plans and visions for what form a recovered new world might take abound, some more long-sighted than others. But our cities already have many worthy initiatives underway that might help us recover from the crisis, with a little more funding or focus.
As cities around the world cautiously begin unwinding their COVID-19 restrictions, many are wondering if our response to the consequences of the virus presents an unprecedented opportunity to forge a new path for our communities. Where they imagine that path might lead, though, varies considerably depending on who is doing the wondering.
Within Australia, leaked reports from the Prime Minister's National COVID Coordination Commission reveal a vision for a fossil fuel-driven economic recovery in a regulatory environment unburdened by pesky "green and red tape". At the opposite end of the spectrum is what the Climate Council is describing as a resilient recovery – " a once-in-a-generation opportunity to reorient our economy and set it up for a clean energy transition."
But while these big picture questions around the future direction and energy mix of Australia's economy are vital, they're not easily resolved. Meanwhile, in Australia's cities, the engine rooms of its prosperity, there are plentiful public works projects, scoped, planned and "shovel ready", awaiting funding or partially underway – with demonstrable connections to economic, social and environmental health in both the short and long term. Many of these could be described as "green infrastructure" that will enjoy enormous public goodwill, given the pandemic has seen parks and green places embraced by people like never before .
What follows are three ways Australia's cities could help fend off recession, while forging a future that is healthier and happier than the pre-pandemic norm.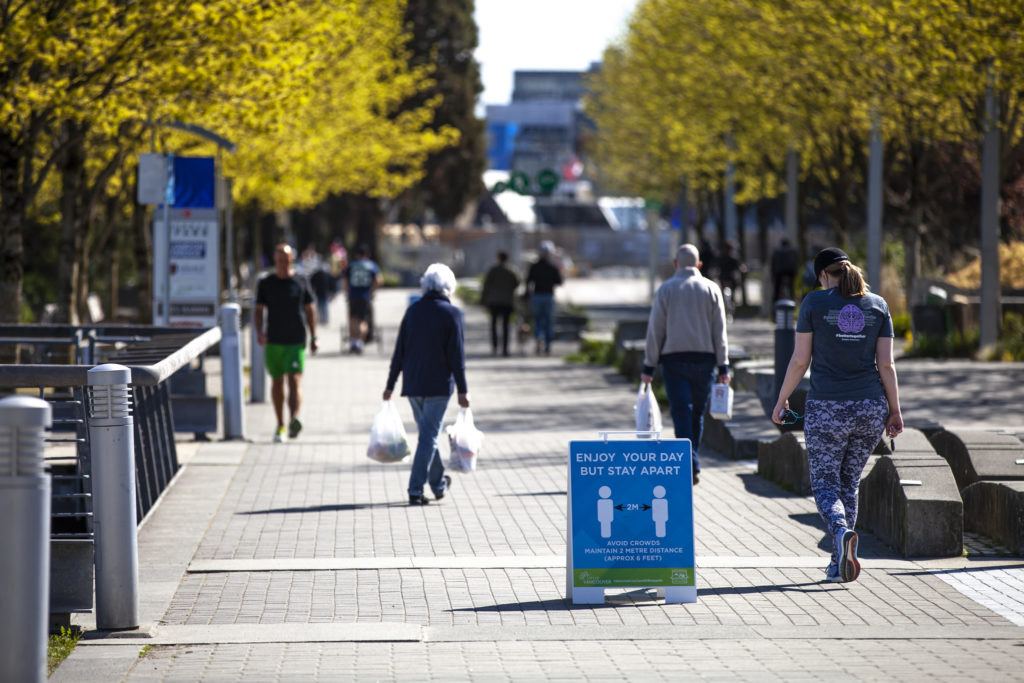 1. Walk (or ride) it out
Over 100 Australian health and transport experts have signed an open letter calling for more immediate safe walking and cycling space. There has been slow government response in Australia to a clear rise in needs for active transport that other countries have been responding to for months.
"Perhaps it should become mandatory that every park over a certain size has a loop path at least 2.5 metres wide to make compliance with social distancing easier," says Mark Frisby of Fitzgerald Frisby Landscape Architecture.
Frisby is picking up on what has become an all-to-familiar problem in many cities, Australia's famously spacious capital Canberra included. As Neil Hobbs, director of Harris Hobbs Landscapes, observes, "existing footpaths and shared pedestrian cycle lanes on Commonwealth and Kings Avenue are much too narrow now for the use they get from cyclists, pedestrians, dogs, prams and more."
The City of Melbourne has responded to the increasing demands made of its pavements by announcing a plan to turn car parks into footpaths and 12 kilometres of pop-up cycling lanes.
Meanwhile, the Victorian Government's $2.7 billion construction stimulus package has included various train station upgrades. Improvements for pedestrian traffic at stations are targeted by Peter Parker of Melbourne On Transit blog as long overdue.
"We will gladly spend $200m so that cars are not delayed by trains. However we baulk at the $20k (maximum) price of a wombat crossing that will give people who walk a fair go against the ever increasing streams of traffic," writes Parker.
Along with shade planting and seating, such small-scale and quick fixes offer highly cost-effective interventions that "have hardly got a look-in due to the recent emphasis on large infrastructure projects."
But, as Parker notes, the COVID-19 crisis is turning policy on its head.
Cities globally have seen huge growth in cycling and active transport. The UK's Bikebiz runs live updates on the impact of COVID-19 on the cycling industry. They list much good news, including a £250 million emergency active travel fund, as the first stage of a £5 billion investment in cycling and buses announced in February. New York announced plans for up to 100 miles of street closures, sidewalk widening, and additional bike lanes. In London, the Mayor's Streetspace Plan could see cycling increased tenfold post-lockdown, with road closures beginning mid-May to be completed within six weeks.
Ron Jones of Jones and Whitehead suggests that one "obvious tardy project for Melbourne" is the proposal to rearrange St Kilda Road bike lanes. Its partner project is to do the same for Royal Parade, where close to 40 percent of vehicle traffic during peak times is already bicycles.
"The entire length of each could be re-jigged in a week at little cost if kept simple," suggests Jones. "Pretty much all it needs is changes to signals, line markings, a few bollards to keep cars out of the central carriageway, and demolition of a few separator medians. We'd have two of the most glorious bike rides imaginable that would carry thousands of commuters in and out of the city."
Even before the pandemic, the City of Boroondara had commenced work on the long-awaited missing link of the Anniversary Trail, while the results of a pre-pandemic survey showed that Sydney Road users support the removal of car parks for cycling lanes. Nic Dow, secretary of community group Revitalise Sydney Road, says the COVID-19 pandemic has made the overhaul urgent.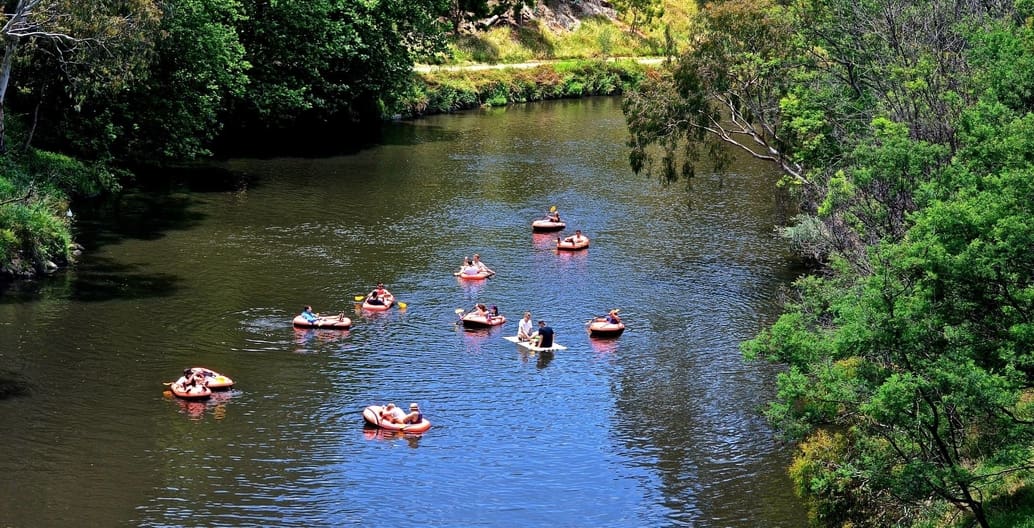 2. Green and blue corridors
Waterscapes and waterways – or blue infrastructure – represent another flood of potentially transformative projects, for both human and ecosystem health. Last year's AILA Queensland awards recognised a swathe of water-based projects, among them the Oxley Creek Transformation Master Plan by Lat27. Is it time then to begin the recuperation of this 20-kilometre urban waterway?
Oculus Melbourne points to the potential of focusing on the long dreamt of ideal of a 21st century swimmable Yarra. They believe there are many projects that could be easily packaged to contribute to this, from simpler local council and community revegetation and clean-ups, to revived recreational and tourist water sports facilities, including potentially iconic projects such as a city pool.
Closely connected to waterway rejuvenation are green corridor projects that have huge cost-effective potentials. JMD's Ingrid Mather suggests implementation of Sydney's Urban Ecology Strategic Action Plan is an obvious source of numerous smaller projects with multiple benefits. It identifies habitat linkages that begin in Glebe Foreshore, the Johnson Creek Parklands and School House Creek corridors.
Mather also believes the commitment of the Inner West Council to McGregor Coxall's Greenway Project linking the harbour to Cooks River and the Whites Creek Corridor "needs to be amplified to be a true council-wide network".
Meanwhile, the City of Parramatta has the Parramatta Ways Walking Strategy, which could deliver a blue/green network that combines river walks, planting and play.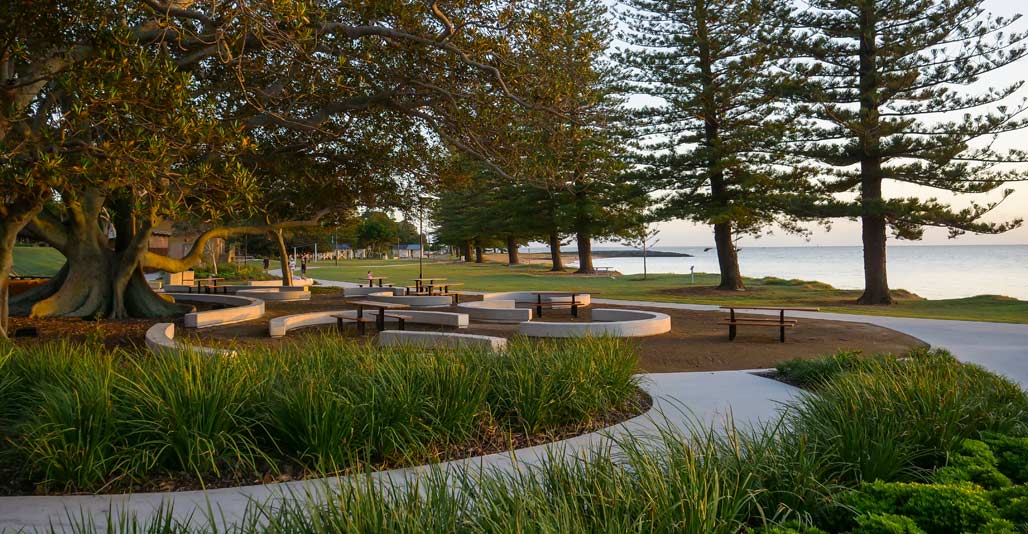 3. Parks, parks, parks!
Parks are where people go for fresh air, sun, solace and space. If sometimes lately social distancing has been difficult, that very rush to enjoy parks proves their popularity. In the United Kingdom people want to see green spaces prioritised after lockdown. Parks come in all shapes and sizes, offering a wide range of ways to exercise, relax and – ever-more-importantly – support and encounter nature.
For Bob Earl, director at Oculus, it is the overlooked opportunities of many little projects combined that deserve attention. "Small, local parks serve a vital function and release valve for elderly, dog walking and those working from home."
Earl believes that, collectively, these spaces can make substantial contributions to canopy cover too. But as he points out, while developer contributions are fine for some upgrades, local councils need ongoing funding to maintain and manage good planting and park equipment.
As urban infill and property prices make private green space less available, public parks become vital places to grow those biggest of green things: trees. In Canberra, 4000 new trees are to be planted as part of a $3 million coronavirus stimulus plan that will also include a makeover of the city's playgrounds and public spaces, while also dealing with a backlog of tree maintenance requests.
*
As landscape architect Ingrid Mather of JMD Design puts it: "We have plans, strategies and guides, including most recently Greater Sydney Commission District Plans and the Government Architect of NSW's guides. All these initiatives need to be amalgamated and turbo charged, not drip-fed with funding as they have been."
The landscapes of our public realm are already helping communities through a period of unsettling change. It is past time to fully invest in the repair and further development of our cities potent green infrastructure systems, knowing that this is also an investment in the future, and in our own threatened capacity for joy.
---
Dr Jo Russell-Clarke is a registered landscape architect and Fellow of the AILA. She is Foreground's editor-at-large and a senior lecturer at the University of Adelaide.