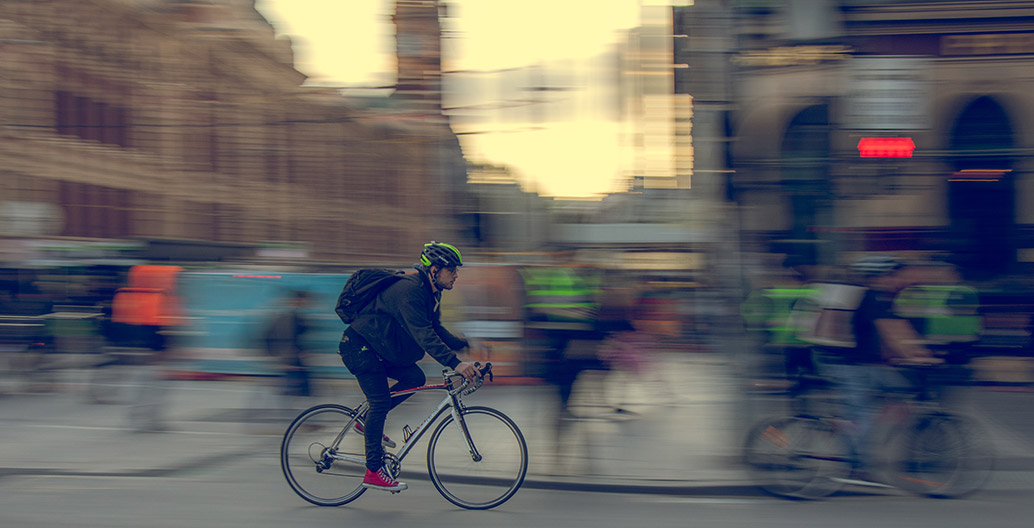 As COVID-19 bites, this 'freedom machine' is enjoying a resurgence
With cities escalating their COVID-19 responses and closing down parks, gyms and recreation centres, one form of mobility is coming into its own: cycling.
Many are seeking silver linings in the current health crisis. There are heartening reports of reduced pollution and improved environmental conditions (although some are sadly exaggerated). Others have reflected that past pandemics led to social reforms that improved living and working conditions for all. It is even suggested that the failings of capitalism are now starkly revealed, with helpful lessons for previously unimaginable positive change. We are learning not to take our public institutions for granted, particularly healthcare. And we have even learnt from toilet paper, assessing our fears and finding new capacity for compassion and sacrifice.
But there is something that mixes a little of each of these. What can help improve the global environment, personal health, economic resilience and social equity? Cycling.
Whether recreational or commuter, cycling combines healthy exercise with zero emissions – as it always has – along with now offering welcome release from inactivity and enabling car-free travel, away from the closely-shared spaces of public transport. Coronavirus is causing a boom in city cycling.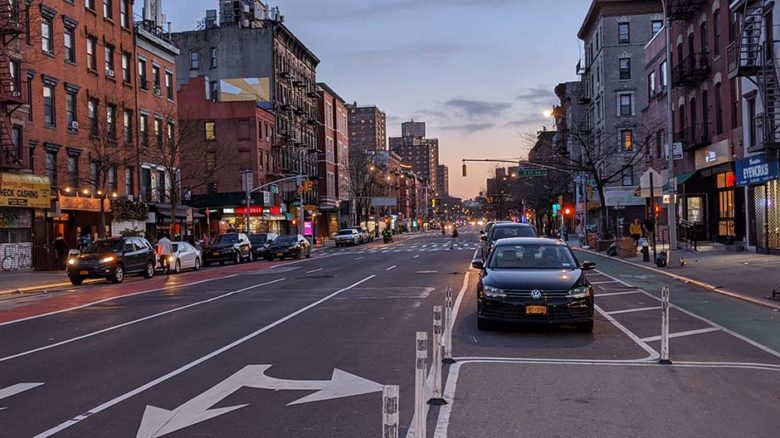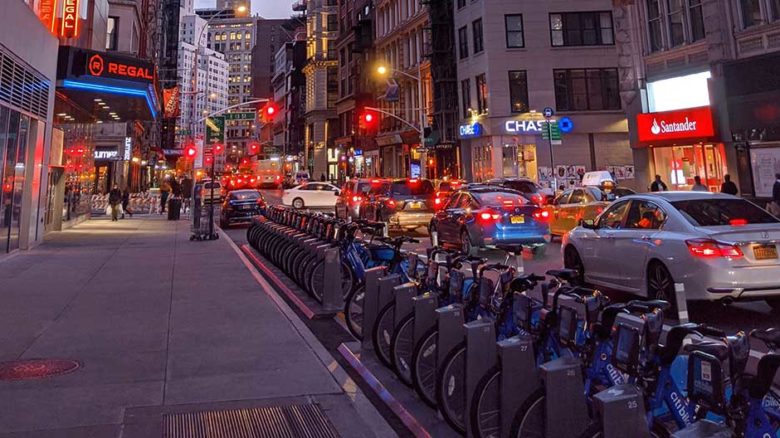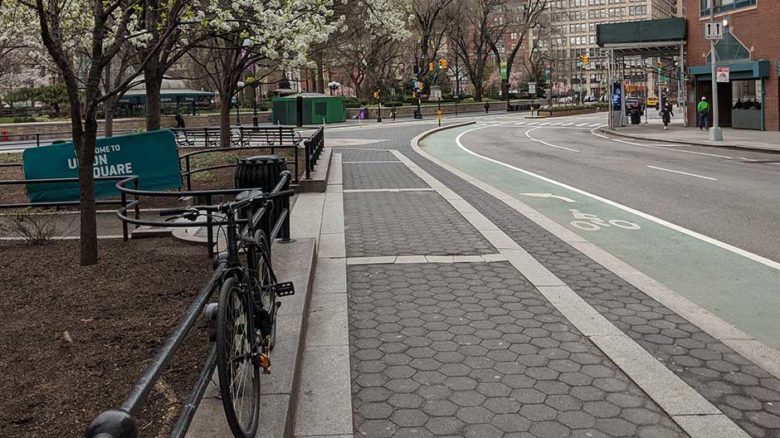 Australian authorities silent on cycling during the pandemic
While cities around the world seek to encourage cycling during this time, Australian authorities have made little comment. Indeed, it had appeared earlier this year that an appetite for cycling may have peaked in Australian cities.
In February 2020, the council of Greater Geelong voted to remove an award-winning green spine project in Malop Street, originally designed to run through the entire city and provide a safer route for cyclists. However, community complaints of traffic congestion compelled the council to reconsider the work. AILA president, Shaun Walsh criticised the decision as "a retrograde step and… an appalling waste of public funds," adding that it would have a negative impact on Geelong's commitment to addressing climate change. The Victorian state government took control of the road in March to prevent the removal, declaring it a Designated Road Project under Victoria's Road Management Act.
Adelaide's Frome Road bikeway faced almost identical difficulties. The original stage and 2014 design at the southern end of the street separated bikes from traffic in a new approach to cycling infrastructure for the city, but modifications and extensions in 2017-2018 reignited calls to remove the unfamiliar infrastructure, as well as counter-calls to realise the full vision of the bikeway. In 2019, landscape architect Daniel Bennett, then head of design for the City of Adelaide, persuaded council that 'it's not just about bikes'.
In developing an approach to the whole streetscape, the Adelaide Design Manual presented an integrated and consistent approach to road treatments. The latest episode of the Adelaide (un)Planned podcast features Bennett chatting with behaviour change psychologist, Walking SA exec, and elected member Helen Donovan, about how changing hearts and minds is harder than changing infrastructure. A city bikeways team at council is now delivering extended routes with the help of state government funding.
Yet also in February 2020, while Geelong sought to remove cycling infrastructure, Melbourne announced a proposal to create hundreds of kilometres of 'cycling superhighways' from booming suburbs to the city centre. The idea was backed by advisory body Infrastructure Australia. In assessing the proposal, they noted Melbourne's the bicycle network does not currently meet community needs, safety or expectations.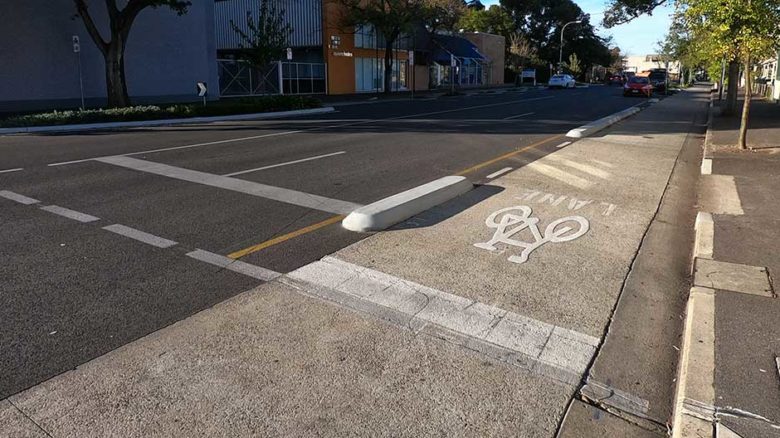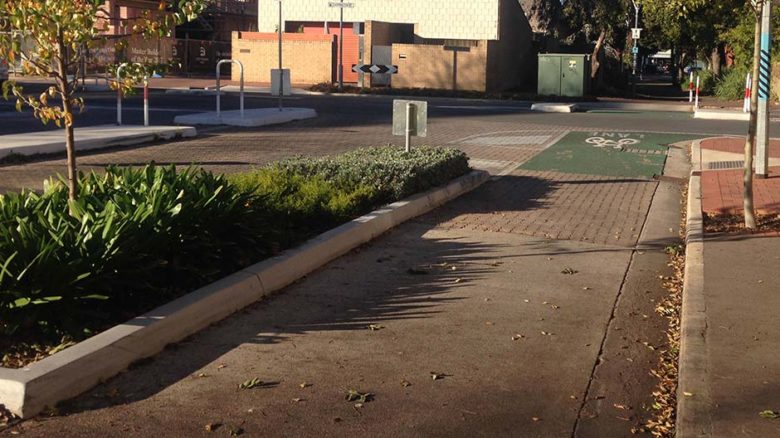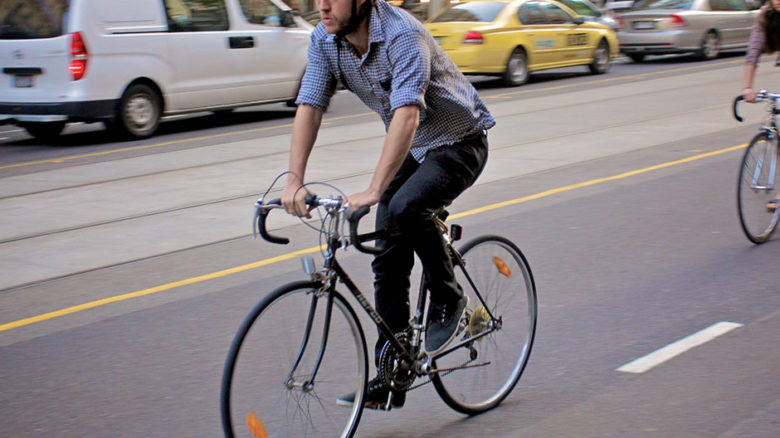 Steep up-hill ride for new cyclists
Not feeling safe as a cyclist among vehicular traffic is a major disincentive to ride. Australia and the United States share similar attitudes. In early March this year, Mayor de Blasio seemed to suggest that he was afraid to cycle in New York, with media reports adding that of the 220 people killed on New York City's streets in 2019, 29 were cyclists.
In their introduction to Cycling Futures in 2015, editors Jennifer Bonham and Marilyn Johnson noted that several Australian states were implementing or trialling new road rules aimed at improving cycling safety. But the 2016 census then seemed to show an overall fall in cycling activity. Despite hard-won gains in physical infrastructure provision, riding continues to be seen as dangerous with car drivers careless of, if not actively hostile toward, cyclists. In recently completed research Bonham examined how Australian learner-drivers are taught that pedestrians and cyclists are 'hazards'. While other cars and trucks are also hazards, the literature names the inanimate vehicle rather than the person in charge. Bonham's research work is developing an education module for learner drivers that neutralises the language around non-automotive streetscape users.