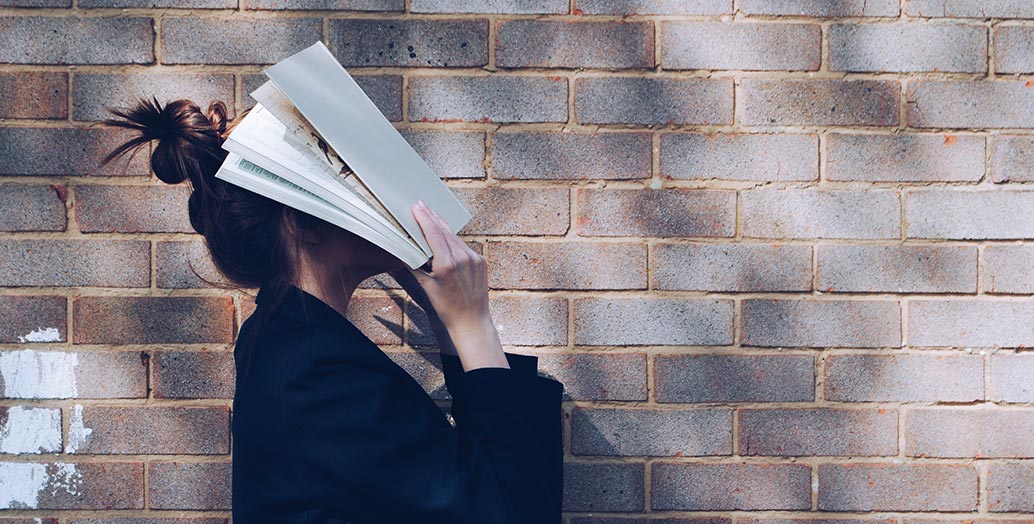 Self-isolation survival pack: Brainfood to beat the COVID-19 blues
Feeling oversaturated with glum coronavirus news? Maybe it's time to get your brain stuck into something else. The third installation of our self-isolation survival pack is all about mental refreshment, with online lectures, podcasts, VR experiences and webinars.
Let's kick off this week's installation by recommending the webinars hosted by the Landscape Architecture Foundation, available here. Among the many offerings is Virtual Reality in Landscape Architecture, apposite for today. The webinar is presented by Bradley Cantrell, Professor of Landscape Architecture, University of Virginia, Matthew Seibert also of University of Virginia, and LAF Fellow Andrew Sargeant, who is a landscape designer and visualization specialist at Lionheart Places.
For a more architectural tilt, the AA online lecture archive remains one of the richest repositories of architectural lectures in the world. In a classic case of not judging a book by its cover, this archive is extraordinarily lo-fi and hasn't been updated in literally decades, but includes a who's-who of architecture from the past half-century. Lectures stretch back to the 1970s, and include recordings of Reyner Banham, Cedric Price and Arata Isozaki, to Rem Koolhaas, Zaha Hadid and the ever-popular Patrik Schumacher… With several thousand online lectures to choose from, punch a name into the search field and see what comes up!
Cedric Price gives a lecture (cigar in hand) at the Conceptual Architecture Symposium at the Architectural Association in 1975.
If you're more interested in big picture social change, one of the better series of recent lectures now available online is called Innovation and the Welfare State, presented jointly by the Institute for Innovation and Public Purpose (IIPP) and the British Library. In the series,  world-leading thinkers debate how the 21st-century welfare state might rethink healthcare, public access to knowledge and new forms of data ownership. A highlight in the series is Harnessing Data for Green Growth. Panelists Mariana Mazzucato (Value of Everything), Kate Raworth (Doughnut Economics), and Carlota Perez (Technological Revolutions and Finance Capital), ask 'what sort of new collaborations across society can stimulate a bold agenda for a Green New Deal?'
Virtual libraries
Back in Australia, the National Library of Australia now hosts occasional webinars. One to watch in a few weeks is Tracing the History of your House. The webinar will use books, journals and photographs to identify architectural features to date a house. As it ambitiously claims, "You can even trace past occupants and the development of the surrounding area over time, using maps, directories and electoral rolls".
To stay with libraries, one of the more ambitious library initiatives to have emerged in recent weeks is the National Emergency Library, a collection of books that supports emergency remote teaching, research activities, independent scholarship, and intellectual stimulation while universities, schools, training centres, and libraries are closed. It is produced by the Internet Archive, a non-profit library of millions of free books, movies, software, music and websites.
The British Library meanwhile has close to 100,000 sound recordings that anyone, anywhere, can listen to and experience. There are sounds from nature, oral history, classical music and a range of literary recordings, from the African Writers Club to spoken poetry and public debates. There is an entire section of accents and dialects from around Great Britain, sourced from past generations. A particular treat within its Survey of English Dialectics is listening to Mr Cloughton from 1960, as he explains the building of dry-stone walls and describes the various markings used to differentiate sheep.
Short courses
Many universities have online courses that are either free or given for a modest fee. In most cases you can access other additional benefits for a fee, like the ability to qualify for a certificate. A good example of courses now available is through FutureLearn, which brings together online courses from around the world under one online platform. One course that is expected to commence soon is called Re-enchanting the city: Designing the human habitat, which is provided by UNSW.
UNSW's short course, 'Re-enchanting the city: Designing the human habitat'.
Another course that might be of interest is Concepts in Sustainable Development: An Introduction to the Key Issues, which is produced by the University of Leicester, in the UK. The course explores the conceptual foundations of sustainable development.
Another course aggregator is Coursera, which collaborates with over 190 universities, including Stanford and Penn in America, Technical University of Denmark and École Polytechnique in France. In the coming weeks, Sapienza University of Rome will commence The Changing Landscape of Ancient Rome.
EDX is another great aggregator of online courses. Interestingly École Polytechnique also provides courses through this channel, with one upcoming course that might be of interest, entitled Groundscape Architecture Design Lab, re-thinking cities underground. The course is led by none-other than France's Dominique Perrault and enrolment started 2 April.
École Polytechnique's short course on subterranean architecture, 'Groundscape Architecture Design Lab'.
For some good reads – see Emily Badger's excellent review of a new exhibit from the San Francisco Planning and Urban Research Association. The exhibition showcases the simple visualizations of complex ideas that have changed how we live. Or from the ABC, a graphic essay that describes what you'd spend to halt climate change, and what you'd get. Part dynamic illustrated story, part text, it walks the viewer through a complex subject with remarkable simplicity.
And finally for those who are not exhausted of coronavirus coverage, here are few recommendations on deeper analysis of the pandemic's impact. LAF offers a panel on how physical distancing brings us together with Signe Nielsen of MNLA, in conversation with HOK's Brian Jencek and Rebecca Bradley of design principal, Cadence. The podcast 99% Invisible has a number of episodes on the pandemic. 'Unsheltered in Place' focuses on the implications of the pandemic for California's unhoused population, as told by members of the community; the differing histories of wearing face masks in the West and East is also worth a listen.
---
This is the third of Foreground's self-isolation survival packs. See our first and second instalments: Virtual Landscapes and Kids.