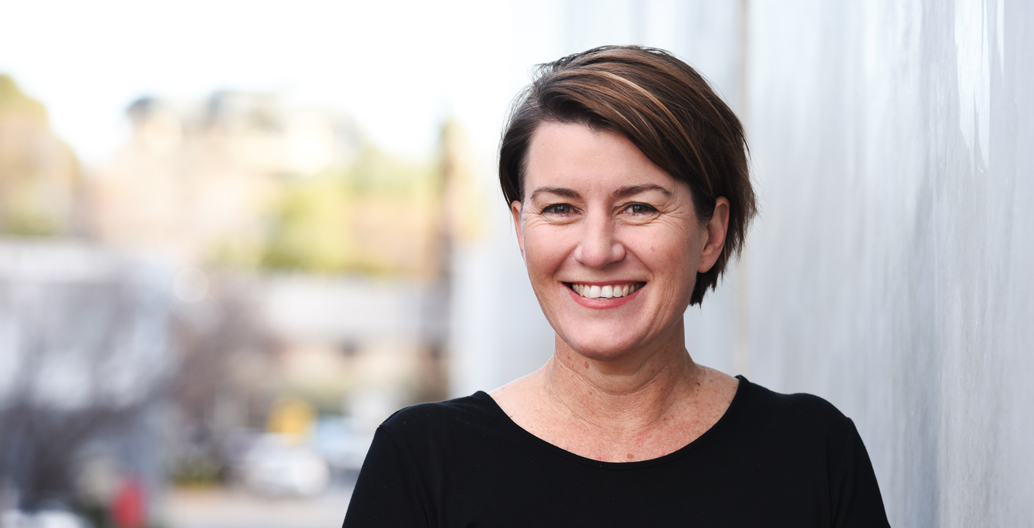 Network Ten to survey Australian landscapes
Australia by Design Landscape Architecture is the third in a trilogy that follows Australia by Design Architecture and Australia by Design Innovation (currently airing on Network Ten). Slated for broadcast in early 2018, Foreground talks to the new series host Sharon Mackay.
Foreground: As with any survey, whether a book, exhibition or TV series, the question of how projects are chosen is paramount. Are there selection criteria?
Sharon Mackay: The series will feature everything from parks and open spaces to urban design and infrastructure to private gardens. It aims to uncover the stories behind each landscape, what makes them different and what problems they are trying to solve. The featured projects will be selected in consultation with the Australian Institute of Landscape Architects (AILA), landscape architects, and sponsors with the aim to showcase the diversity of our profession.
FG: How many projects will each episode cover?
SM: The series will showcase a total of fifty projects over five episodes, with every state and territory represented over the course of the series. The fast-paced format will count down the top 10 landscapes, with the final episode being a round-up of the best projects that have been featured, based on the decision of an industry-based jury.
FG: Is this the first time there has been a TV series on Australian landscape architecture?
SM: Australians have always engaged with architecture and lifestyle television programs, possibly because the outdoors is a large part of our cultural identity. While the format might seem familiar, the focus entirely on landscape architecture and good design is unprecedented. With national coverage from the initial broadcasts and online downloads included, the audience reach is expected to total nearly 1 million viewers. Australia by Design is a unique opportunity to showcase the profession and I encourage everyone to get involved and support the series.
Episode 1 from Australia by Design Architecture
FG: It is perhaps fair to say that the general public has a good idea of what an architect does and what a product designer does. Do you think there is the same level of general understanding of what a landscape architect does?
SM: I am still asked by new acquaintances if I can give them advice on the pest eating their hedge and have to smile knowing that they have no idea what I do. In a relatively short period of time, the role of landscape architects and the value of design has become better understood. Australia by Design Landscape Architecture is an extraordinary opportunity to catapult the profession into the mainstream and to share with Australia both the breadth of the profession and the people within it.
FG: With the series ending with the ten 'best projects' this is also a competition of sorts. Are there any specific qualities that you think will be decisive?
SM: The full selection criteria will be determined in consultation with AILA. However, as with the previous two series, these criteria will include clarity of ideas and concept, relationship to context and response to both client and user needs. The projects selected by the jury will also have been responsive to their environmental and cultural contexts.
FG: Will this third series be a little more challenging to film? Both series one and two are, to a large extent, 'object focused'. The moving image is arguably good at communicating objects. Do you envisage the task of filming landscapes to have its own unique challenges?
SM: The production quality of Australia by Design is extremely high and the use of a drone camera is well suited to capturing landscapes. The challenge lies in capturing the unique features of each landscape and communicating that to a broad audience. The role of the host is to help tell the story in an accessible way, through exploring and talking with those who have helped create it.
Episode 2 from Australia by Design Innovation
FG: Landscape is importantly also a time-based discipline. Results are not instant. Do you have the capacity to somehow capture this aspect of landscape architecture?
SM: One of the great joys of designing and shaping landscapes, is watching them change over time. Australia by Design will explore the design intent and purpose of each landscape that we visit. We will be asking the audience to imagine how a landscape may change and adapt over time and also visit landscapes that are already performing as intended.
FG: Assuming series three follows the approach of one and two, it is likely to particularly focus on contemporary landscapes. What historical landscapes might be included, as being of especial importance to Australian culture?
SM: The catalogue of extraordinary landscapes in Australia is as extensive as it is diverse. The challenge will be in selecting landscapes that will best showcase a contemporary version of our profession, in a way that will capture the interest and enthusiasm of everyday Australians. The series is neither a backyard renovation show, nor a compendium of the history of Australian landscapes, but aims to strike a balance somewhere between the two.
––
AUSTRALIA by DESIGN Landscape Architecture will be ready for national broadcast on April, 2018. In the meantime, contact AILA to get involved as a sponsor or to showcase your projects.