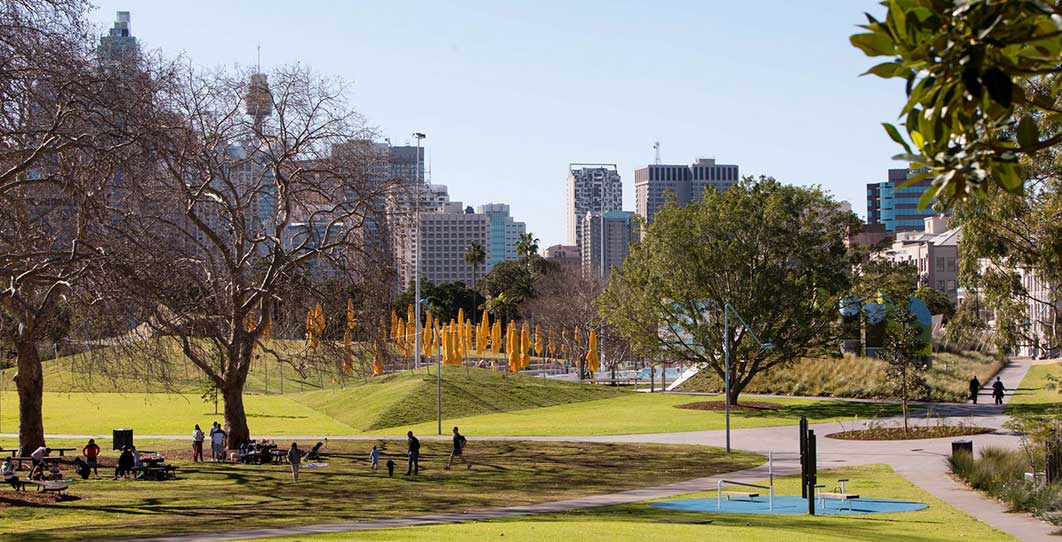 Memory and connection: The understated art of Sue Barnsley
For his fourth in the series of landscape conversations Anton James talks to landscape architect Sue Barnsley, who for over 20 years has been recognised for her creative response to context and ecology, from large scale restorations to private gardens.
Anton James: Can you remember when you first formed a perception of landscape?
Sue Barnsley: When I was three we moved to Washington DC from Adelaide and my first memory is arriving, going up to the hotel room and opening the door and suddenly looking out through all of these windows to the autumn landscape. My memory of that was a blaze of colour. As a child you grow up and get used to your surroundings. But this autumnal landscape was completely something else.
Where we lived at that time was completely idyllic and sylvan, with azaleas, magnolias, incredible oak trees or whatever. Then one day we went to see my great aunt, who lived up in upstate New York. Driving through Jersey, seeing these highways and the smell and stink of industry, I was only little, but I thought, 'oh my God this is another reality'. I think that was the first time I was aware of the urban system.
AJ: How long did you stay in America?
SB: We lived there for four years. It was an incredible landscape that had over a metre of snow in winter then in the summer, it would be unbearably humid and green. Coming back to Adelaide things were a bit more crisp. Then we moved to Woomera, in the middle of the desert. And so the sense of these changing landscapes was really formative. This made me more attuned to reading landscapes, and being really astonished by them.
In America you can go from feeling really spatially enclosed, to suddenly, when the leaves fall, seeing the topography and distances that you couldn't see before. It was just a blur of olives and you don't really read it, until you suddenly saw the ground plan and the trees silhouetted. Spatially it was quite profound.
Back in Australia, we'd go on picnics in Woomera, and you'd find a little creek, which might be quite incised, or a pool. You had a sense of incredible rarity, and also the sense of it being an inhabited landscape. You might be walking along, then you'd come across a little corroboree ground, with all these flints from Aboriginal people who've disappeared. It is a rich experience on so many different levels.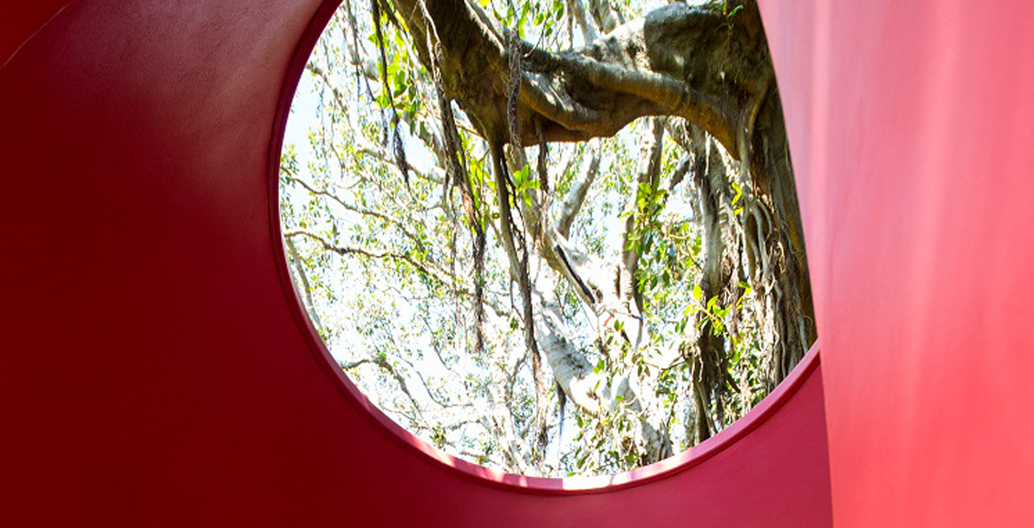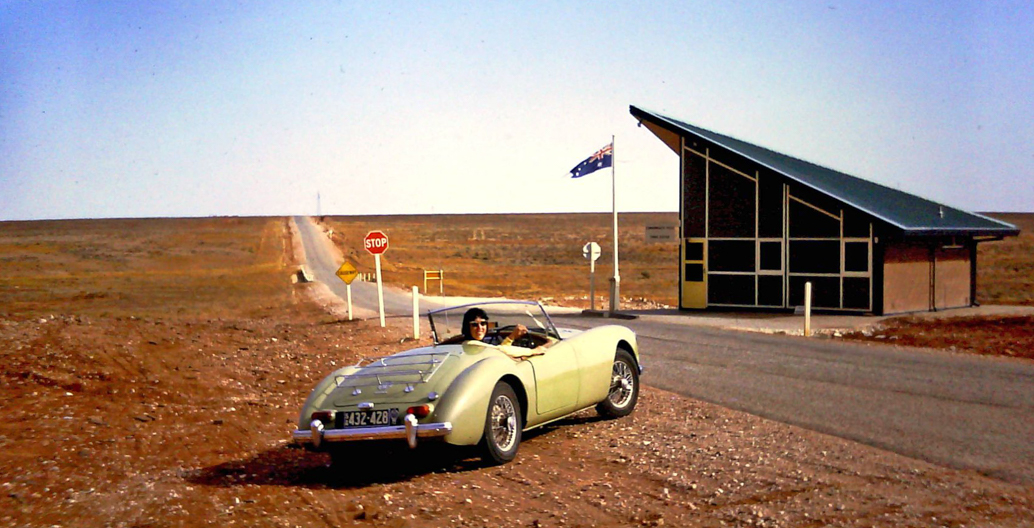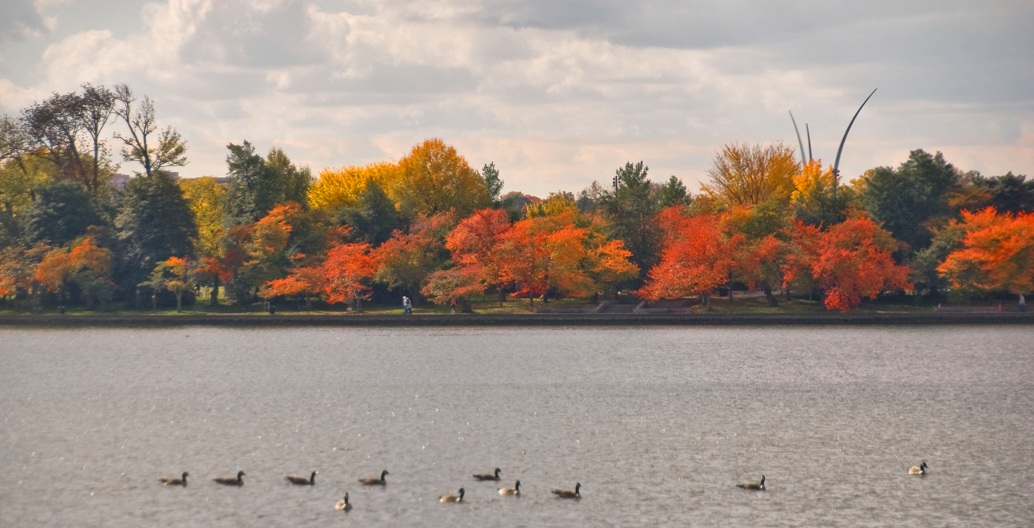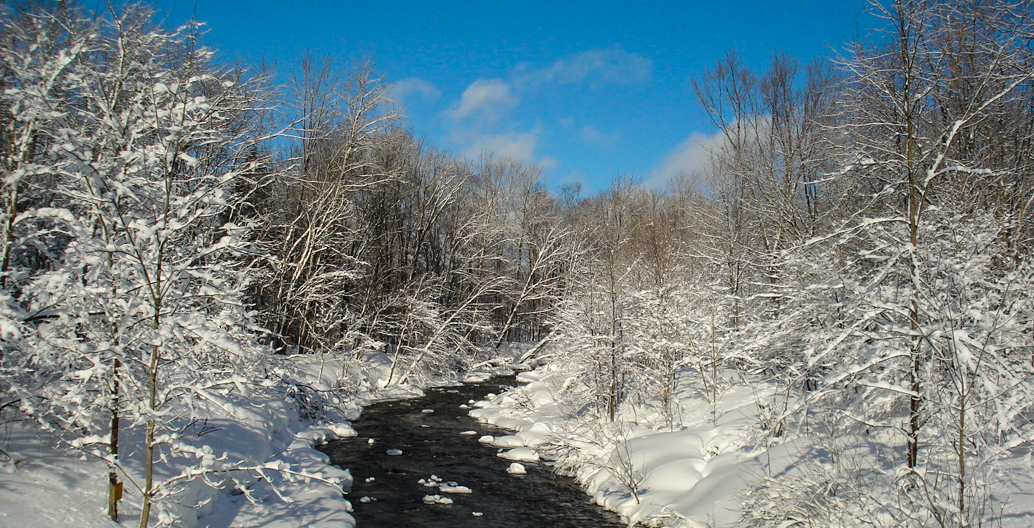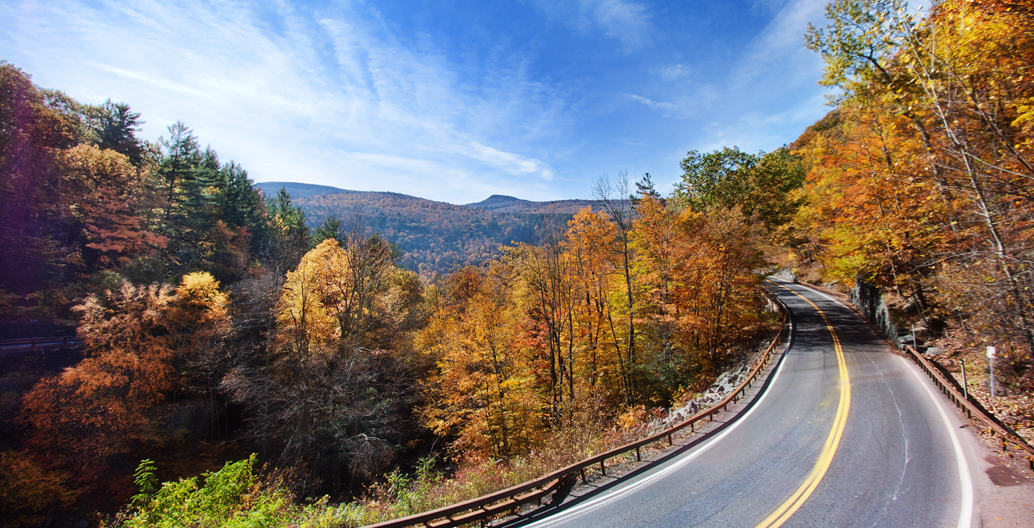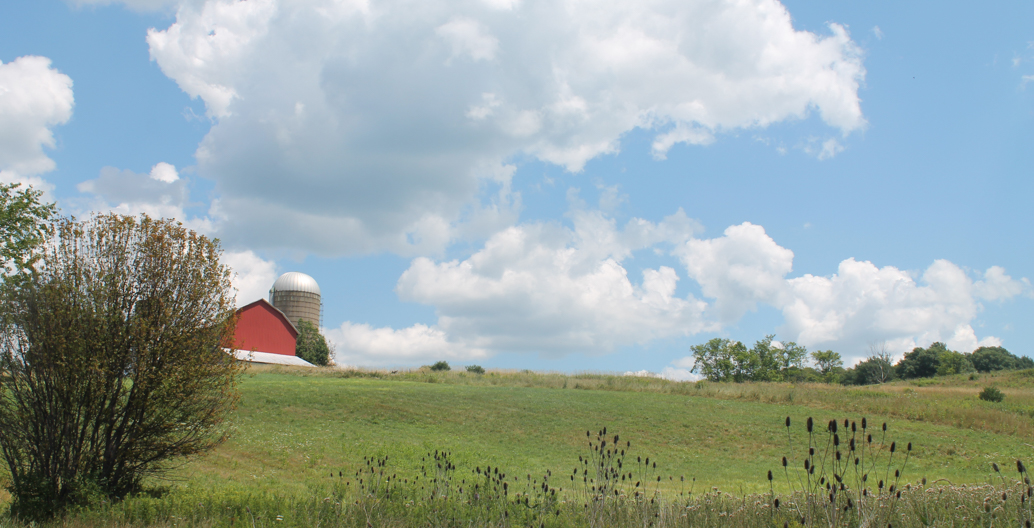 AJ: It certainly wasn't an urban upbringing.
SB: Yes and no. We lived in Adelaide, which is a planned city. We lived in Washington DC, which is a planned city. We also lived in Canberra, which was a planned city. And I must say leaving Canberra to come and live in Sydney was the antidote to all of that planning. The diversity of everything was great, by which I mean my environment was more suburban as a kid.
AJ: How did Canberra dovetail into those childhood experiences, or did that change the way you saw things again?
SB: When I studied landscape at Canberra College of Advanced Education, it had just been opened a few years before. It was an amazing hybrid of architecture, landscape and industrial design. The school was so optimistic and excited, which in a way paralleled Canberra at that time. The city was starting to successfully develop, with its sculpture garden, art gallery and high court. Parliament house was just starting to be planned and built. So the power of transformation was really potent.
AJ: Was the school focused on itself, or on Canberra?
SB: Well, we obviously worked on Canberra's Y-Plan, and we worked on projects for the new satellite cities of Tuggeranong. We were aware of having to manage stormwater and were engaged in the ideas of the lakes and the ideas that the Griffins had for this incredible alchemy of landscape and city. But sometimes you don't actually give any hierarchy to some of these things. You just let them diffuse through you. But undoubtedly the power of the landscape in the city was really potent.
There was however, always the shadow side of that, where there was so much undifferentiated open space, which, as you can see, slowly changes. We're starting to get some urbanity on the lake and starting to have places up higher, like the Arboretum, from where you can look out over the city and the hills. Canberra is quite an interesting idea of a work in progress.
AJ: That period would have been around the end of the bush school in Sydney. Where you were taught, did the school have a particular view as to the role of landscape in this wider sense?
SB: The bush school never really came into it at all. When I was studying there wasn't any discussion about the history of landscape architecture. That wasn't even an idea. It was all very ecological. We went over to the school of biology to do ecology and things like that. I remember the first lecture we had in first year was just about urbanisation around the world. We started in some of the favelas and at the pressure of population. We looked at globalization and environmental footprints, and had a strong environmental focus. Alongside this, there was a bit of a focus on America and England, because all the lecturers came from England more than anywhere else.
AJ: You clearly have an interest in garden design now. Was that something that was also developed there?
SB: It came as an opportunity. One of the guys who was working there, Andrew McNally, was a friend of the Magneys. And the Magneys had Glenn Murcutt doing a house for them in Paddington. Andrew said, 'Would you work with me on this?' As it transpired, I did the design. Working with Glenn was absolutely incredible. I felt like this was a chance to do something contemporary, and something that could be quite simple and very considered, with beautiful detailing. It was on a north facing terrace, so Magney House offered the opportunity to look at how you could re-inhabit some of those old suburbs. We collected water from the roof for a pond. The terrace was above the garage so it was my first roof garden and water feature. That was my first garden.
AJ: So that was the start of Sue Barnsley design?
SB: Yes, it was somewhat circumstantial, in the sense that things come to you.
AJ: Well, we all choose our own luck to an extent.
SB: We do. I think we are more defined by the things that we say no to. The early projects were really good testing grounds for learning and I had the good fortune of working with great architects who had good consultants and I learnt from them. Some of the early projects were amazing, not necessarily because of budget, but because of the people, the brief and the site.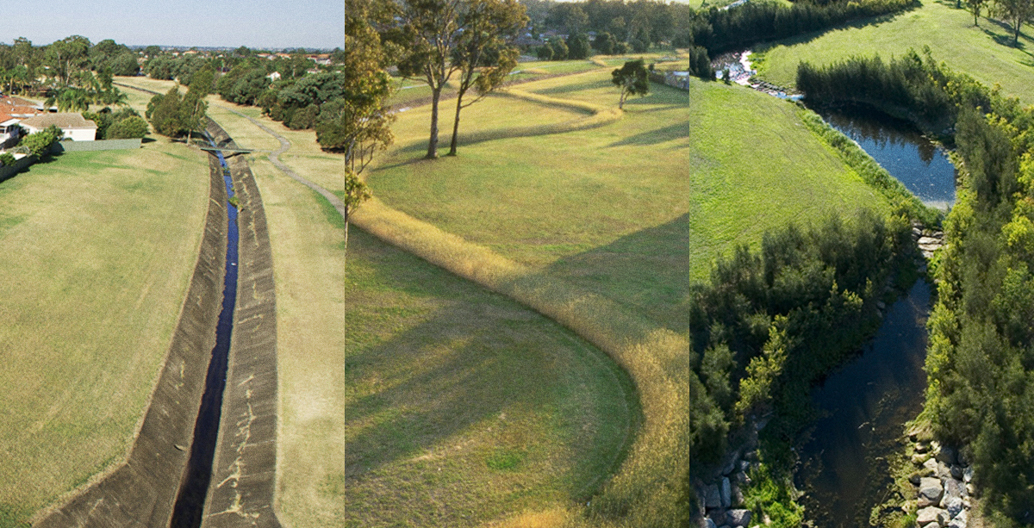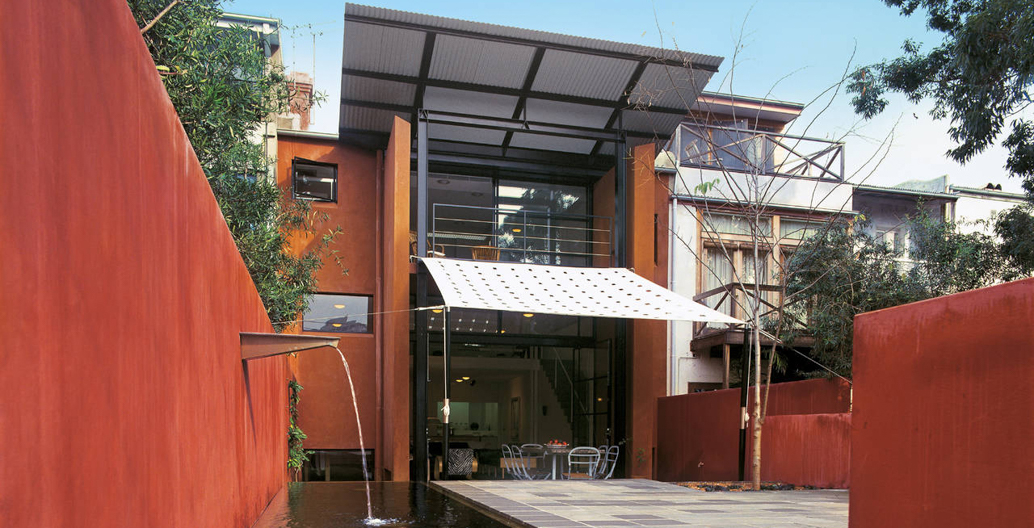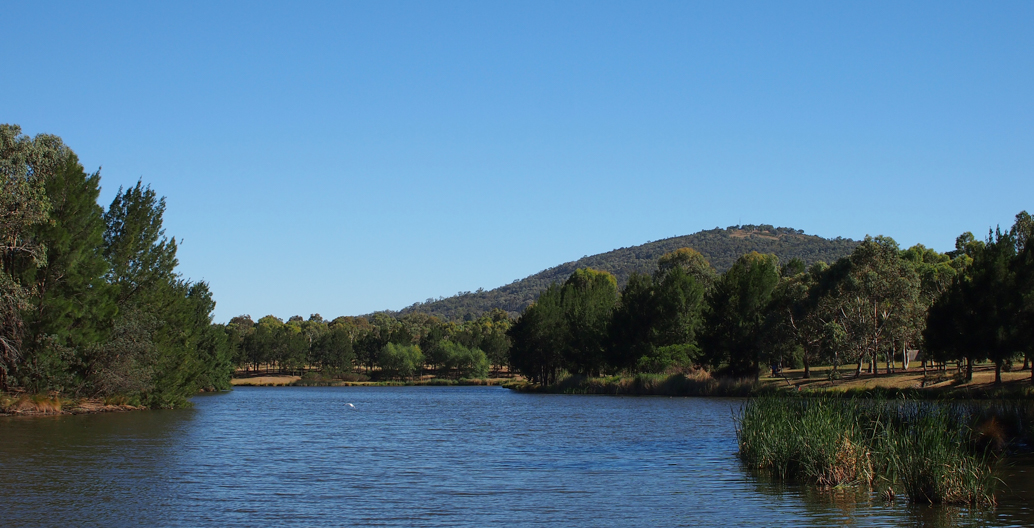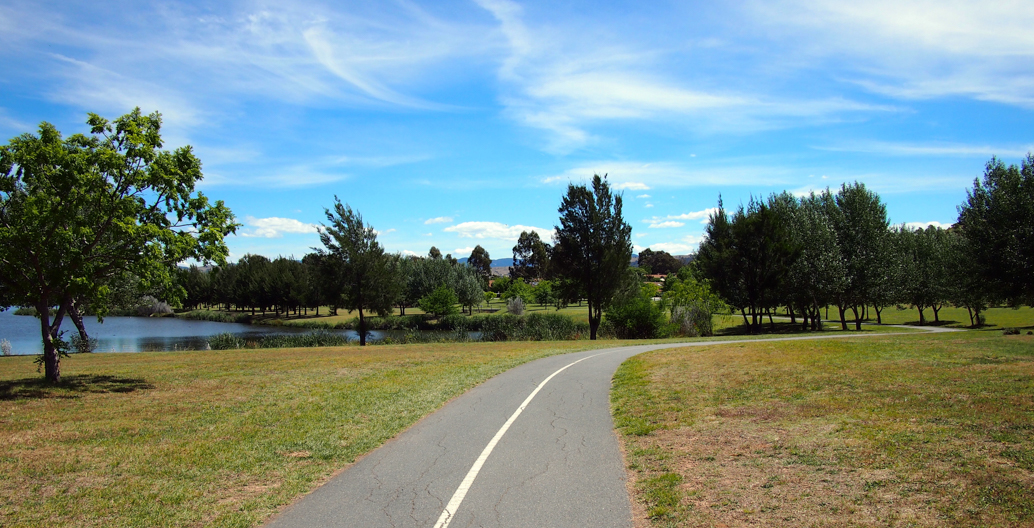 AJ: So what led you from there to the work you have done in the public domain?
SB: We were doing some public work at the time – competitions and a little bit of bigger projects. The next step in the trajectory happened when I met Neil Hobbs, who introduced me to Barbara Schaffer. Barbara was just finishing university and we started work together on a project called Restoring the Waters. This was not something that I would have ever done by myself, but it was really fantastic to be looking at environmental issues in suburban contexts. The site was like a green desert, which had open space but no articulation. So the opportunity was to return a creek back into the top of a catchment and change the whole of the city slowly.
AJ: This took you back to your education a bit didn't it?
SB: A little bit. But it was also an opportunity to bring in an art component, through Michaelie Crawford and Jenny Turpin, which gave it a whole new dimension, talking about cultural amnesia and the sense of loss.
The Memory Line from Turpin + Crawford Studio.
AJ: Is that something you've pursued? Have you maintained those contacts?
SB: Yes. The idea of landscape being an art form is incredibly powerful, which obviously connects to land art in the 70s – Smithson's spiral jetty and Christo's Running Fence etc. I've always been really interested in ancient civilisations and the power of an elemental landscape.
AJ: When you shift between scales of working, from big projects that have all sorts of players and politics and regulations to smaller projects, does that change the way you approach the design process?
SB: In some ways Prince Alfred Park has been our biggest project. Yet in a sense, it's been quite easy. It's a park. It doesn't have the competing agendas of six developers and a plaza space that's actually over a carpark, and ownerships issues.
AJ: Are there different things that trigger the way you start to work, working at different scales or contexts?
SB: I almost feel that, if you really try to listen and connect, each site tells you what the issues are. Some places don't need too much, to amplify the conditions. Others are much more open. So it varies, but as a strategy we do like to get a sense of the site and its connections and also just it's ecology. Its original ecology is a really important sort of starting point, or even it's the original cultural footprint.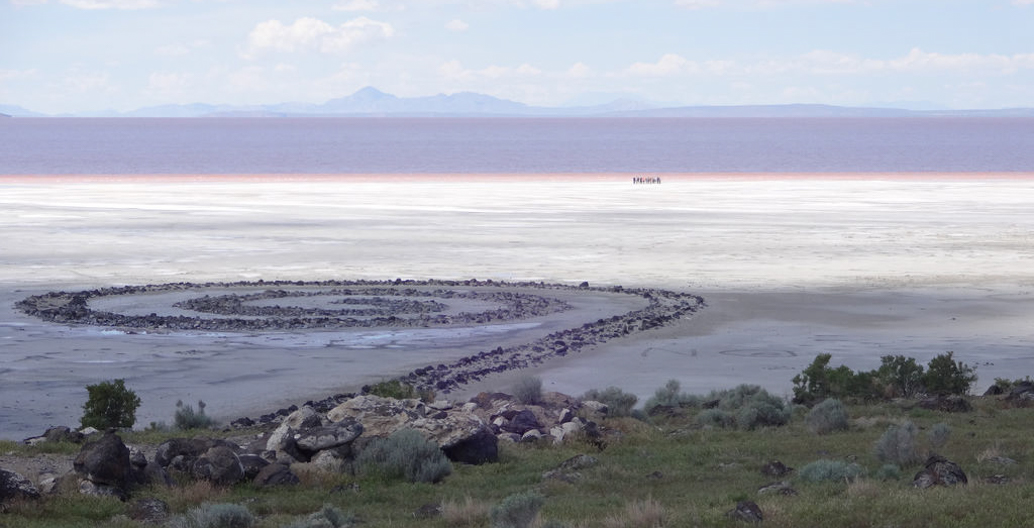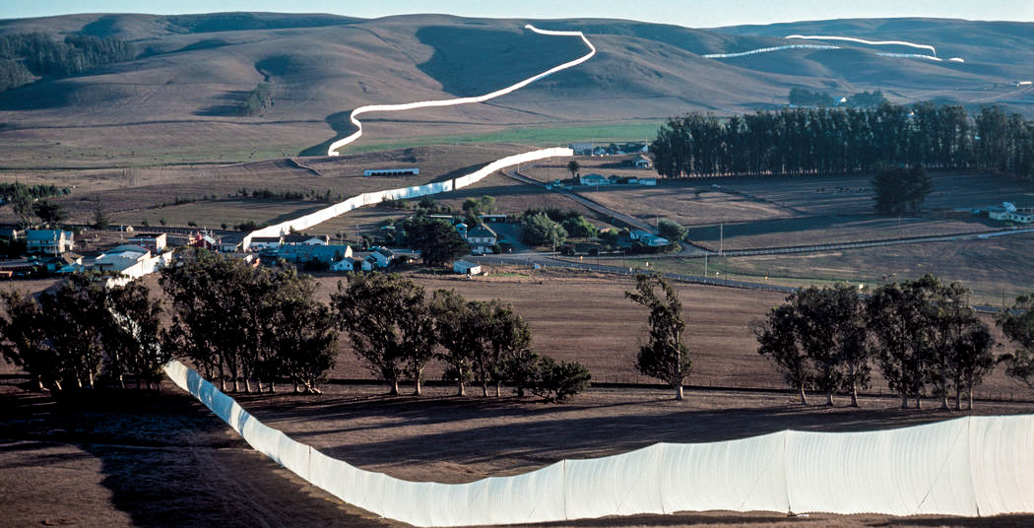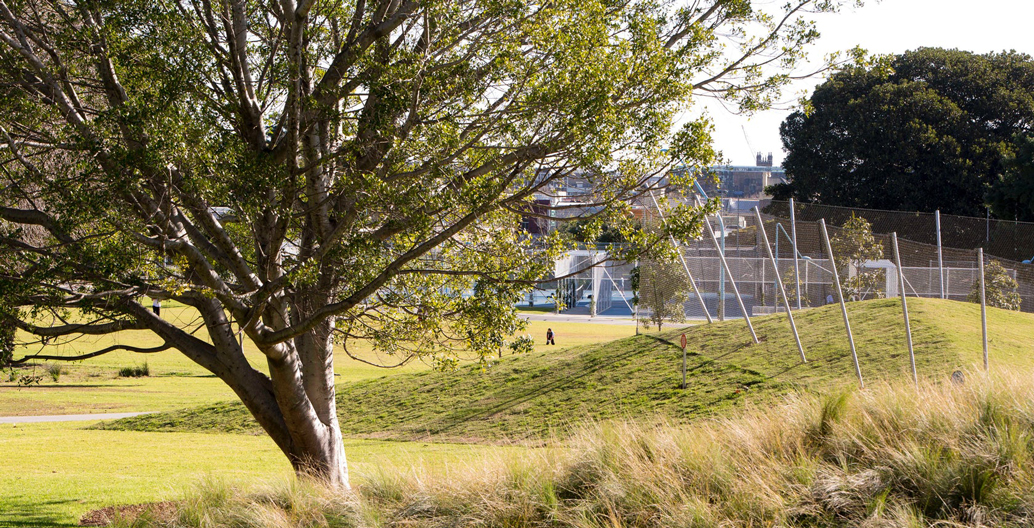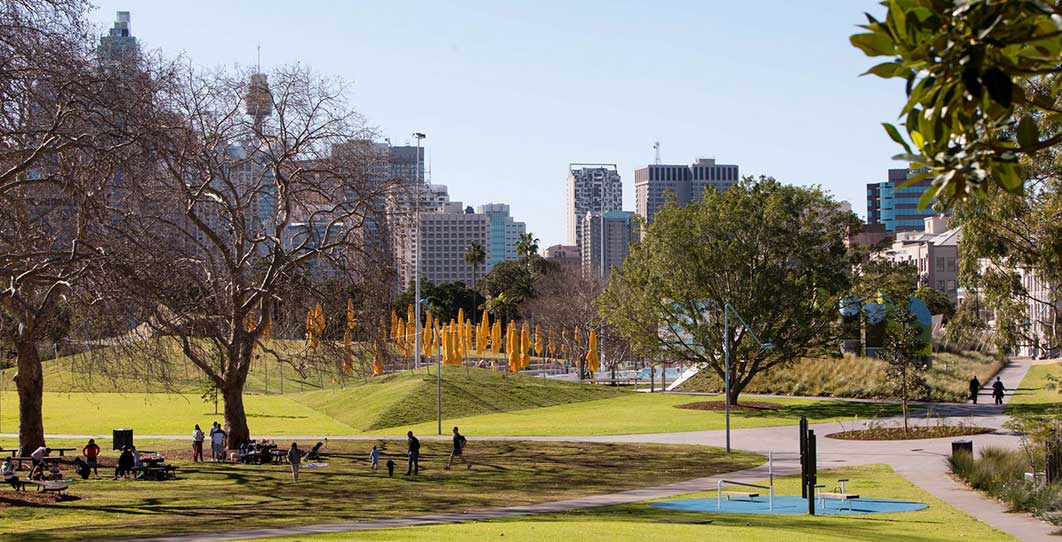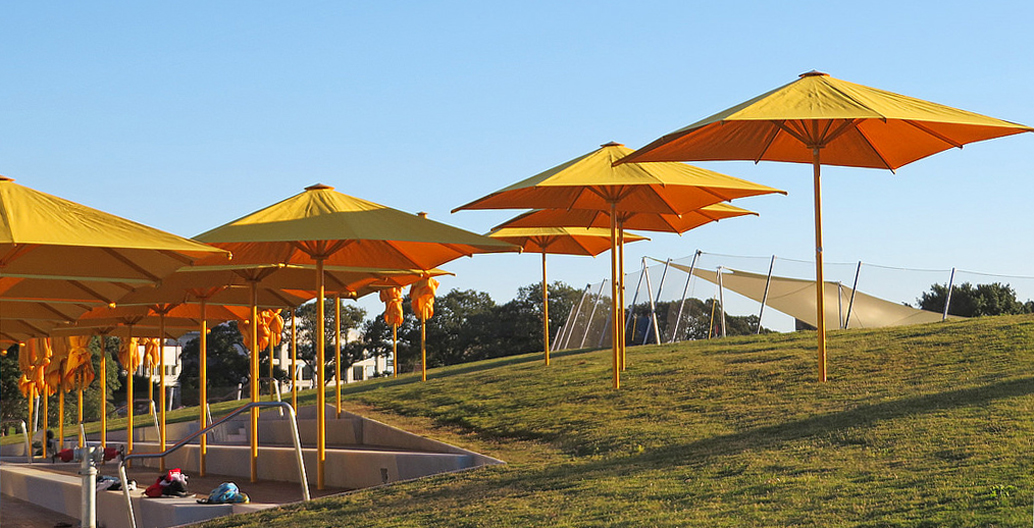 AJ: To what extend do you look for some occupation?
SB: Obviously it depends on your brief, but program really helps to get a sense of all the parameters, like what the carrying capacity of a site is, and does it remain elemental or does it want to feel more configured and intense? It's also a question of trying to look at what's there, and should it stay. Sometimes it's important to keep things and work around them. That editing process adds a sense of memory and a sense of environmental responsiveness – the layers of memory and of past use. The ghosts of that site.
AJ: A lot od designers seem to like doing 'special stuff'? What is the role of banality and the ugly is in landscape?
SB: I definitely think there is a tendency to make everything, that hideous word, a 'moment'. I'm totally interested in being understated – like a sense of inevitability. But also, maybe something is just helping you understand things that are different, but not at a conscious level. I like the idea that sometimes it's just the physical apprehension of something rather than a mental cognition. There's so much going on, we sometimes just need to empty our heads and feel something.
AJ: Do you get very involved in the ongoing maintenance, given the potential problem of things being done and then forgotten?
SB: Well, we try different approaches. For instance, I've just been asked to come back and look at a garden I did in 2002. But other jobs you just wonder why they pulled out the Caesalpinia and put in a Jacaranda, or going around Prince Albert Park, why they got a pink variegated Agave, where we had Macrozamias? I don't know. It's like a slow erosion that happens with landscape and you try sometimes to butt in, in the nicest possible way. You just try as many different strategies as you can, but it is quite hard.
AJ: I did try once to do a sort of picture book of what should happen. An instruction manual.
SB: I don't think people are interested in that, because we've still got that lawnmower culture. Or, there are people who look after these things, but they have their own agenda, where they'd actually like to be designing it. That could be a good thing, but also I think it's a shame that you fall in love with something you do, and want to be able to part of its evolution. Like it's a little child or whatever. It's hard. You've got to give it away. Some things work and some things are better without your hand, and sometimes things would be better if you could actually help guide them.
––
This article is an edited extract from Landscape Conversations, a podcast exploring the diverse ways in which landscape is worked in, thought of and defined. Our guests in conversation include landscape architects, scientists, artists, filmmakers and others who shape how we understand the landscape. RMIT University's Anton James is your host.