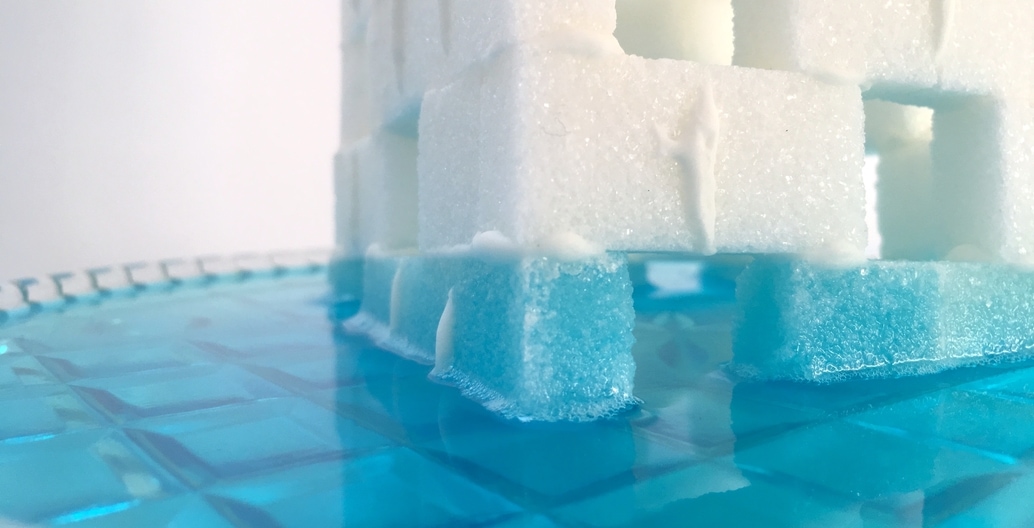 Foreground reads: our pick from around the web in Feb
Some recommended reading after months of changeable climates: The private use of public resources is linked to the Murray-Darling water crisis, while Amazon misses out in NYC. Do we celebrate Melbourne's announcement of 12 new suburbs? And, as ever, artists intrigue and provoke us with new work.
Around the world there is growing concern about the lack of government transparency related to 'priority' developments that often have a major impact on the public realm. Questions are being asked of the equitable benefits that are assumed to trickle down from tax breaks and development favours, particularly when those favours go to some of the most profitable corporate entites in the world. Amid this debate, residents in NYC have forced Amazon to withdraw its plans to establish a heavily subsidised corporate complex in Queens. 'Long Live the People's Urbanism' discusses the changing tide of influence.
A similar debate was triggered in Australia last year, following the announcement of an Apple store in Melbourne's Federation Square. Ongoing controversy has seen a redesign and growing resistance – including the latest effort by campaigners proposing to purchase the building marked for demolition to accommodate the private store. In Adelaide, it is the heritage-listed Parklands which are threatened by a controversial proposal to build the first hotel linked to an Australian stadium.
Source: Jacobin
Another reflection on the private use of public resources. The unfolding ecological disaster of the Murray-Darling catchment basin is not just a rural problem. It reflects whole legal and social systems of governance, responsibility and trust. It will affect cities, economies, global relations and trade. It is also a cultural disaster. Indigenous nations have called for inclusion in discussions, offering warnings and assistance for at least as long as the idea of the Basin Plan itself. Their pleas for greater environmental flows are supported by the recent investigations of scientists.
Source: The Conversation
The Australian Dream of a suburban home of your own continues to drive urban expansion in Melbourne, despite a lack of public transport predicted to harm the economy. Meanwhile billions in road spending threatens to create further car-dependent communities, using public-private partnerships that have proven costly to the public in the past. It can, however, be argued that the suburbs have a future, if reimagined. The nascent urban patterns in suburbia have the potential to support a rich life, for all age group,s if and where "suburban situations have been modified to ensure that residents have a full access to amenities and services."
Source: The Age
As we think of ways to make higher density living more attractive, to enable more sustainable population growth, let's not forget the health and happiness of our fur-babies. Cat-lover's in Bern have been coming up with creative solutions for better purr-meability of the urban fabric for their moggies.
Source: The Guardian
Finally, some special Australian exhibitions where artists explore and document a shifting urbanscape. The short-list for North Sydney Art Prize is being exhibited across the Coal Loader site and surrounding parklands from March 2-17. This unique post-industrial site accommodates the inclusion of diverse mediums with an emphasis on supporting innovative site specific art forms. In particular see Tracey Clement's Banquet. Clement has worked with sugar cubes, cut crystal glassware and laundry soap to create a seductively sweet Brutalist cityscape. "The toxic legacy of the sugar industry (driven by our mass consumption) ranges from slavery to bleached coral on the Great Barrier Reef. And as the bright blue laundry detergent in this sculpture undermines the foundations of the city, it is a reminder that what goes down the drain ends up in our rivers and oceans."
In the same vein Robbie Rowlands "Incremental Loss" is an exhibition of mind-teasing photographs opening on Feb 23 as part of the Ballarat International Foto Biennale. "Rowlands manipulates the built environment into immersive sculptural site interventions that call to question our understanding of stability and vulnerability."
Source: North Sydney Council