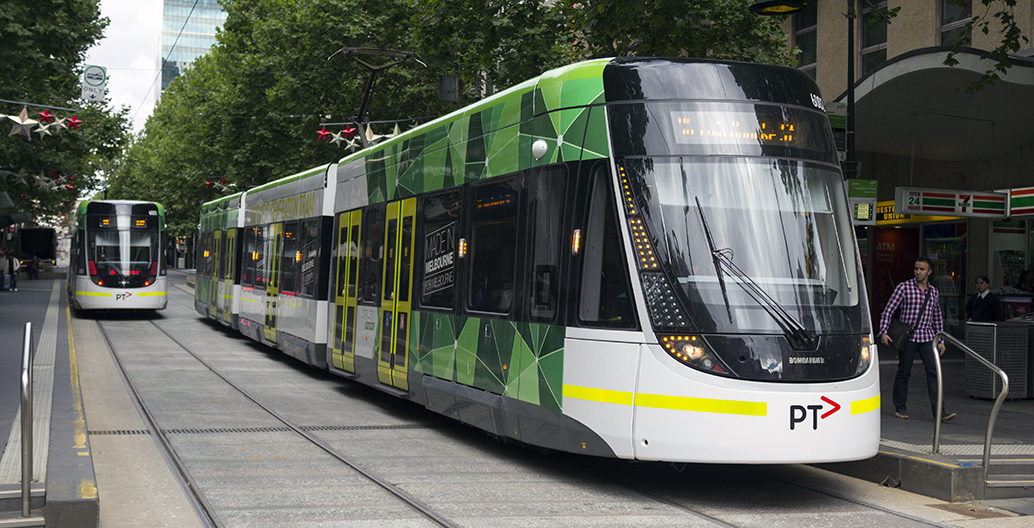 Patronage up but Melbourne trams still slowest in the world: will intelligent transport tech help?
Patronage figures for Melbourne's trams are the highest they have been in over 50 years – yet the network is as slow as it ever was.
Transport authorities in Melbourne are turning to intelligent transport technologies to help ease traffic congestion and deal with a spike in tram users using the network.
New tram patronage figures show Australia's second largest city has experienced a boom in tram patronage in the past year with its trams carrying 203.8 million passengers in the 12 months to June 2016.
The increase represents a 12 per cent jump in people using the tram network on last year's figures, with reports the patronage numbers are the highest the city has seen since the 1950s.
An apartment-building boom and significant development along Melbourne's inner-city tram corridors, as well as the introduction of the city's free tram zone, contributed to the rise in use, according to Public Transport Victoria's annual report.
PTV's finding that trams 'continued to be affected by traffic congestion' follows Yarra Trams reports that Melbourne trams were among the world's slowest, with the average tram speed across the network about 16km per hour.
In Melbourne's CBD the average speed drops further, to around 11km per hour, according to Yarra Trams.
The average speed of Melbourne's network had been consistently slow over time compared to other tram networks around the world, which had a lot more separation from other vehicles on the road.
In an attempt to address the issue, the Victorian Government recently announced it will soon trial a technology which will see trams given greater priority at busy Melbourne intersections.
The trial, one of two tackling traffic congestion for trams to begin next year, will see devices installed on trams and at traffic signal boxes to communicate about congestion.
The technology is considered to be more responsive than the current system, which only alerts a traffic signal box each time a tram passes a physical point on the track.
A second trial next year will see GPS technology employed to track overall traffic on the road, with data being fed back to Yarra Trams and VicRoads control centres.
Grattan Institute transport program director Marion Terrill told Foreground the trend towards greater urbanisation meant transport authorities had to find new ways of dealing with population growth.
She said population was 'growing disproportionately' in Australian cities, especially in big cities like Melbourne.
Terrill said such population growth had been occurring simultaneously while car travel per capita in Australia had been declining, since around 2004.
There was growing emphasis on intelligent transport systems and applications of technology in dealing with ballooning population growth in urban cities, Terrill said.
'Intelligent transport systems offer a way to get more out of the infrastructure we've already got', she said.
'It may or may not be necessary to add new capacity, but it is smart to start with what you've got and use it as efficiently as you can'.