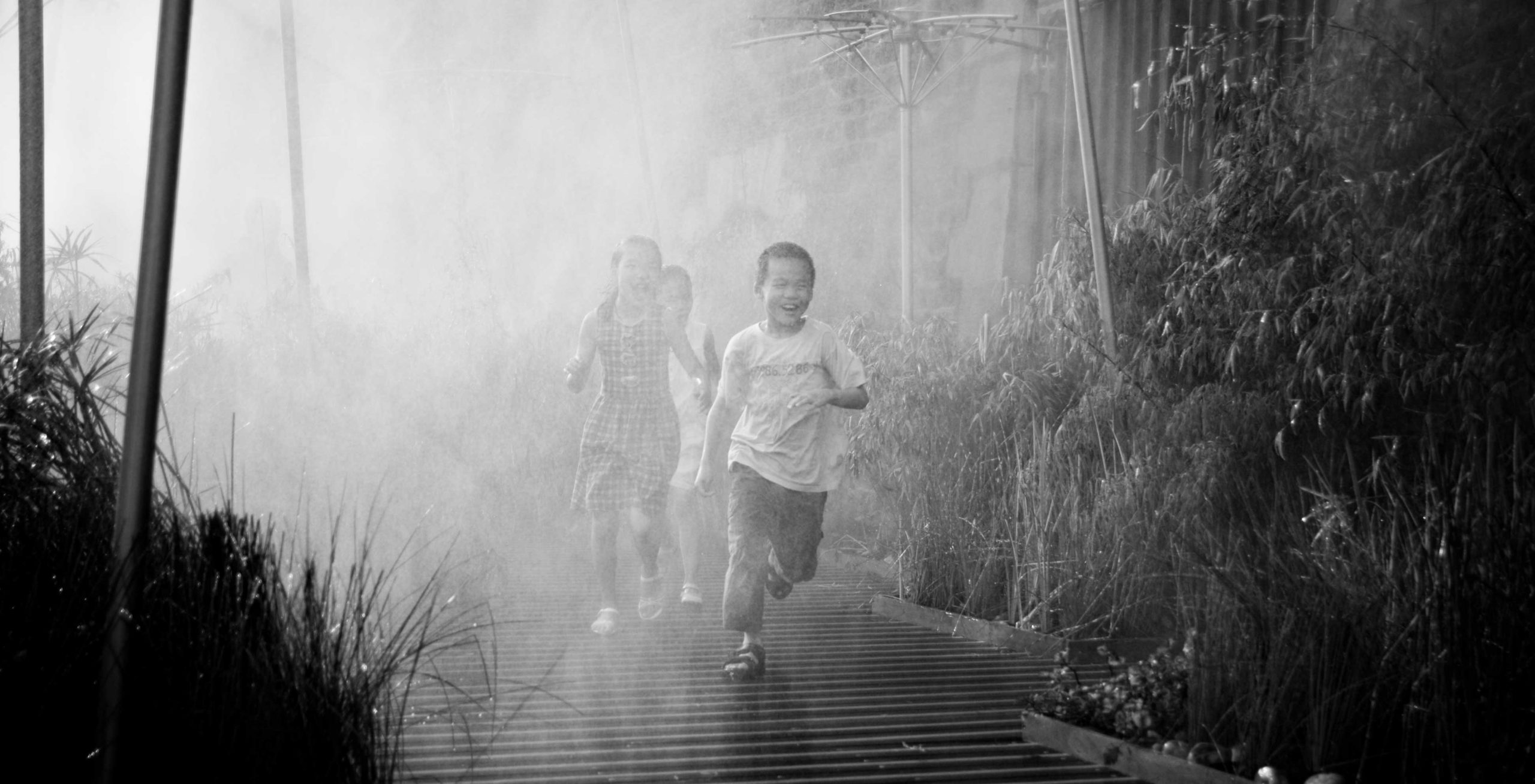 Children and the city
There are over 4.5 million children in Australia, which means that one in every five Australians is a child. But how much of our cities is designed with children in mind?
In our risk-averse new world, things aren't like they used to be for children. Gone are gravel rash and wooden splinters thanks to plexicushion, and so too a child's ability to wander the streets from dawn 'till dusk. Even the suburban mall, that bane of 20th-century childhoods, is easily condensed to a console, pointing to a burgeoning sedentary environment for the children of the second millennium.
In adulthood, the recollected urban spaces of Australian childhood often loom large – whether it's Clive James reminiscing on spaces for Billycart racing in the long-gone Australia of the 1940s and '50s in Unreliable Memoirs, to Alice Pung's portrait of the ramshackle '90s Footscray backstreets in Unpolished Gem. It's less clear where children figure in the shaping of our cities in the here and now. And yet there are over 4.5 million children in Australia – they make up one in five of the population.
Playgrounds are obviously easy symbolic markers, but is that where our responsibilities end? It's nearly 30 years since Bob Hawke pledged "By 1990 no Australian child need live in poverty". Today, 17.4% of all children in Australia are living in poverty, an increase of 2 percent over the past 10 years. It's time to think beyond spaces for play, as important as they might be, to the street and the city, to questions of access and of equity.
Over the next few months, Foreground will explore these issues in Cities for Children, a special series that will examine how landscape architects, designers and planners are responding to the full suite of responsibilities that come with designing cities for children. As with our previous special on Urban Ecology, this series will be accompanied by a public forum (venue and date to be announced). The first article in the series is from Helen Armstrong. We look forward to bringing more to you in the weeks ahead.
Have any suggestions or story tips? Email us at team@foreground.com.au