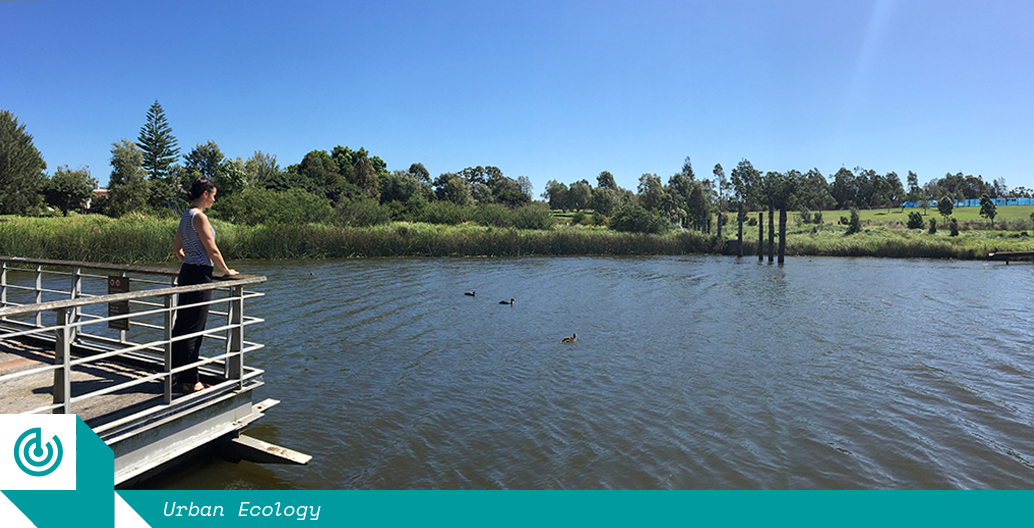 What have ants ever done for us?
The City of Sydney's urban ecologist Sophie Golding talks to Foreground about the urban benefits of natural ecosystems.
FG: We're sitting in Sydney Park looking over a new water reuse scheme. It was a collaboration between ecologists, scientists, artists, engineers and landscape architects, and the result is a very beautiful park with large wetland areas. Yet how important are aesthetics, from the perspective of a successful ecological environment?
SG: Massive investments like this are in part an investment in hard infrastructure, reducing the city's use and hence cost of potable water and improving stormwater quality, through water treatment. But they're also about improving the habitat in this area for both flora and fauna and of course making improvements to public recreational space. While this recreational use of the park is really valuable, a recent public survey, which echoed results from a similar report in the US, shows that the public is willing to compromise on aesthetic considerations if an ecological initiative has clear ecological benefit. This was a bit of a surprise to myself and some peers, as there is a prevailing view that a beautiful landscape sells the larger natural benefits.
For instance, the University of Sydney has done some work on what is called the Seawall Pot Project. Sea walls are a vertical interface between land and sea. However, a lot of marine life that depends on tidal conditions, such as rock pools, can't inhabit these man-made homogenous environments. So the project placed a series of concrete flowerpots at low levels along the seawall, adding an important microhabitat that isn't normally found there. It's an effective yet simple project. Importantly, it's kind of invisible to most people, but the project is supported because people really do have a high concern for the health of urban environments.
FG: What does success look like for an urban ecologist like you?
SG: Well, in some respects that's fairly straightforward, as the city's targets and priorities are laid out in the city's Urban Ecology Strategic Action Plan. Essentially, the plan is to restore, conserve and where possible improve a range of ecosystems that support a diverse range of flora and fauna species. This includes such priority sites as Coastal Saltmarsh, Mangrove forests and freshwater wetlands, and fauna such as the green and golden bell frog, the powerful owl and the long-nosed bandicoot and fauna groups such as small birds. But it's not just about a series of individual sites and initiatives. It's about building connectivity between habitat sites to make stepping stones across the landscape, so the wildlife can move through it. Ideally a continuous corridor of vegetation would be marvelous, but in an urban setting, if we can create these stepping stones of habitat on both private and public land, this will go a long way to meeting our targets.
Developing relationships internally and externally I believe is a good indicator of success. We get the opportunity to work with external partners like utility providers, looking to see where the ecological opportunities are as they undertake upgrades to their facilities. Also in private development, we look to see if they can design landscapes that are conducive to biodiversity. In reviewing a development application my planning colleagues will ask me to review a plan and make recommendations, particularly if the development is close to where we know there are priority species.
I have also developed a good working relationships with the city's landscape architects and planners. In the four years that I've been in the role it's been a big learning experience for me, for instance understanding how landscape architects work and how to build an effective interface between the landscape architect and the ecologist.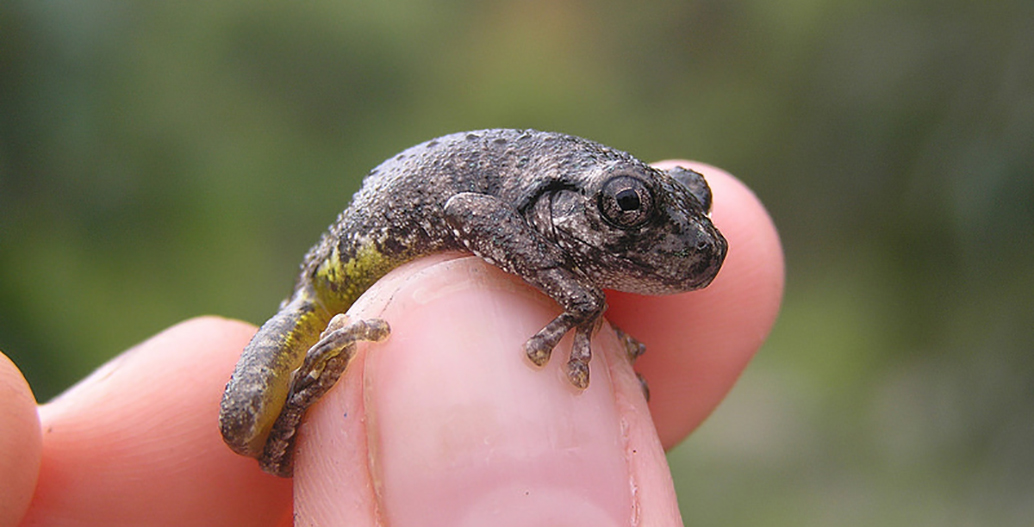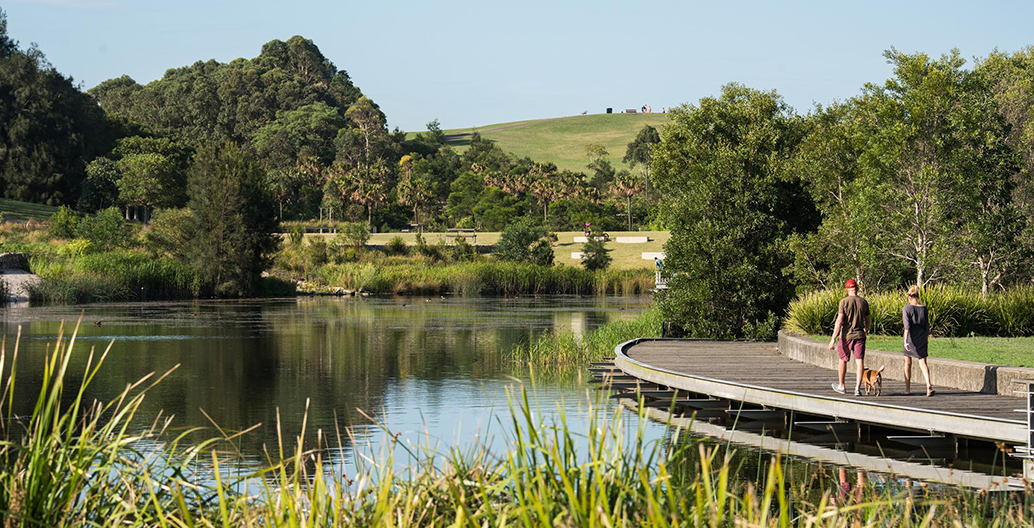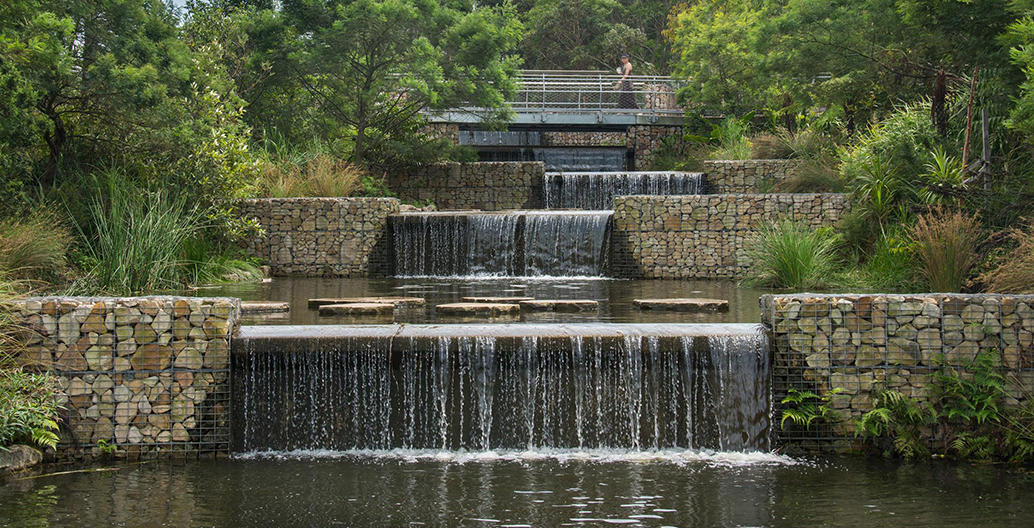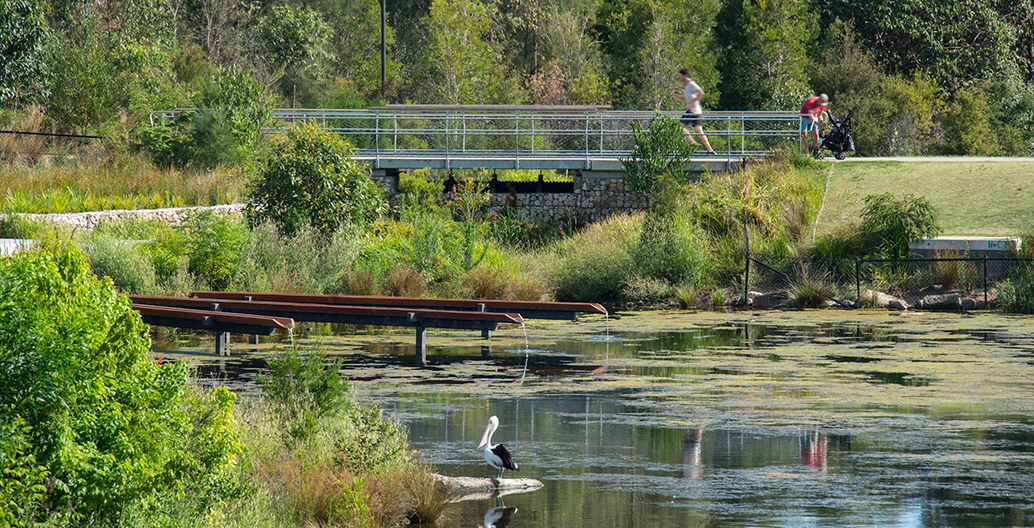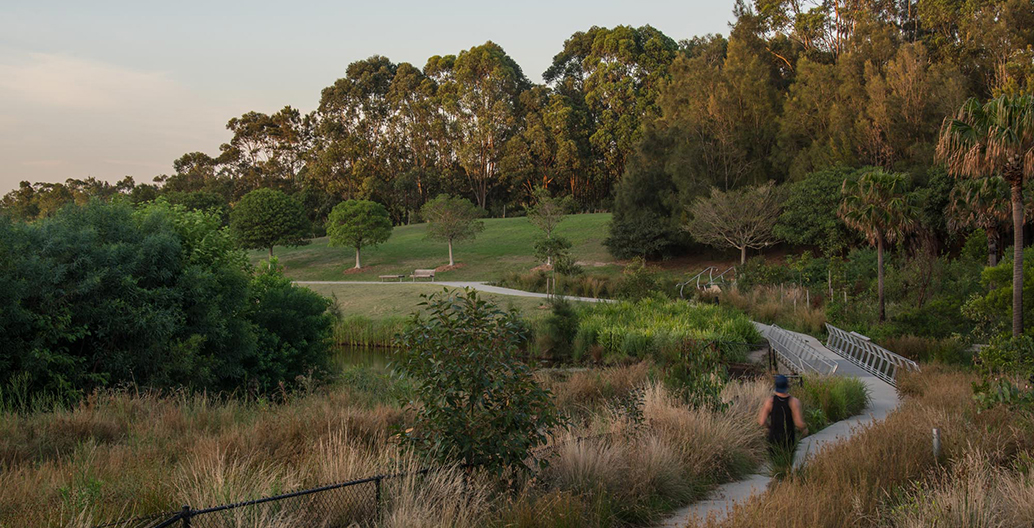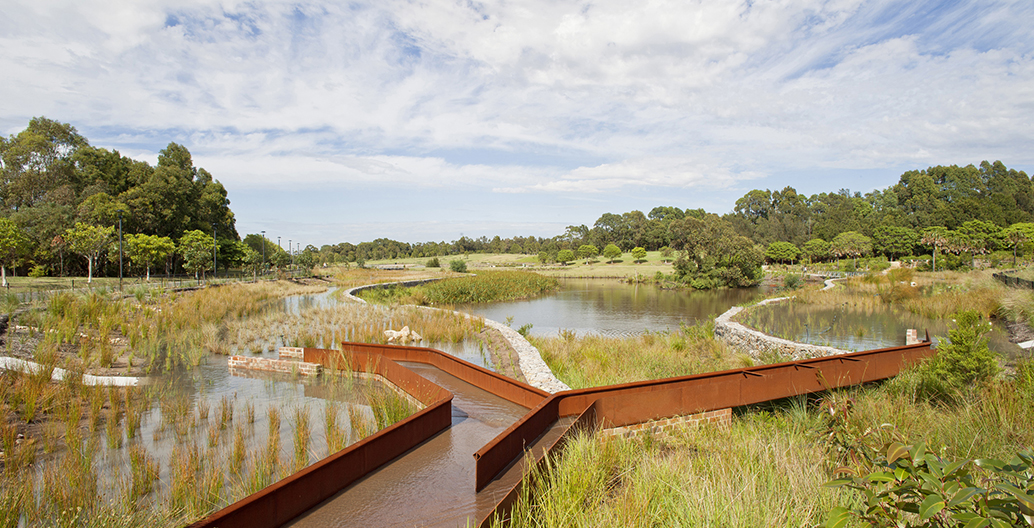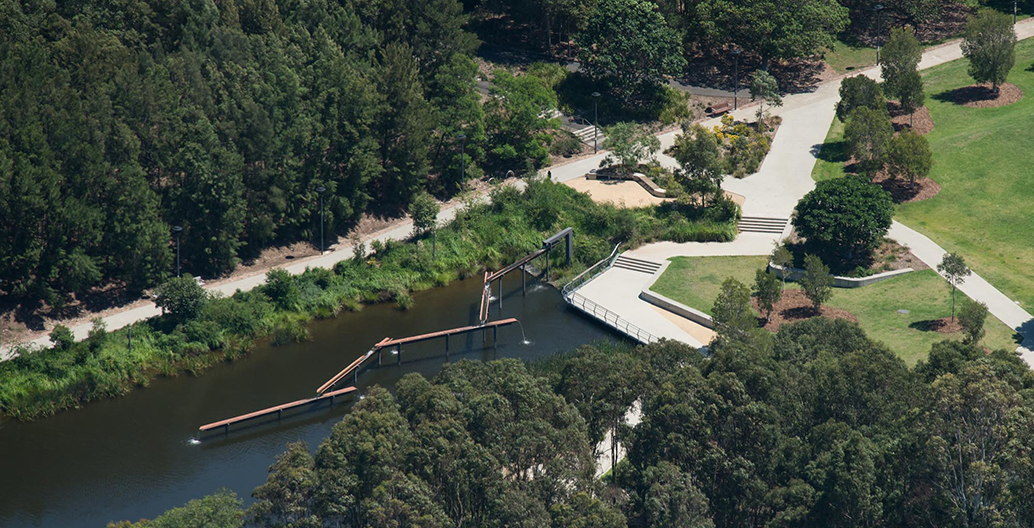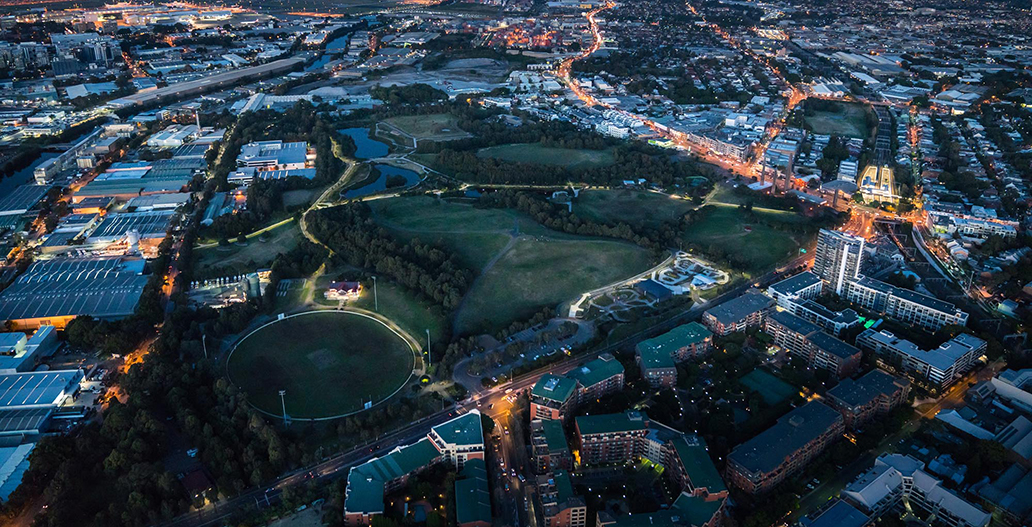 FG: Are there other cities that you look to as models for Sydney's approach to urban ecology?
SG: In terms of exemplars, it is hard to compare with other cities without a bit of caution, because implementing what they have done might not be so useful in our context. Our systems are often so different. For example, there are specific reasons why New York City have some excellent initiatives and programs supported by say Central Park and Prospect Park in Brooklyn, but their circumstances are different from ours. We have had a different planning history in our cities.
There are some inspiring stories, however, such as the way Seattle responded to a concern regarding changes to the migration patterns of salmon, due to coastal development and light pollution that was interrupting their navigation. Seattle invested heavily in rethinking their coastal conditions and completely redesigned the interface between the land and the sea. As a part of that, they also invested heavily in research and environmental education.
FG: How important is research to your work?
SG: It's very important. We are involved in a number of research collaborations with universities such as Macquarie University and the University of Sydney, which improves our understanding of what we're doing. To give you one very small example, we've just let the grass grow in a part of the park. This was an investigation into the benefits of letting the turf grow, as a simple and cost effective way to increase invertebrate species. Lots of species love long grass, particularly butterflies and other pollinators. The University of Sydney did some monitoring over a few months and while we are waiting for the full report, the initial findings indicate that the area saw a surprising increase in species numbers.
This sort of research is very important in understanding where the opportunities are to increase our local biodiversity, such as in green roofs and native meadow like we have at the Prince Alfred Park. Redesigning and improving the landscape is important, but so too is research, to improve our understanding of our impact.
FG: Aside from Sydney Park, how diverse is the range of landscapes you are involved in?
SG: This park is certainly one of our largest investment, but a lot of the Sydney LGA [local government area] is covered with other parks, such as the Botanic Gardens, the University of Sydney campus, the soon to be completed Harold Park. But none of these have a bush regeneration approach on the scale of Sydney Park. We also have lots of wonderful pocket parks as well as treed avenues. Then there are various foreshores where we've partnered with the University of Sydney and the Sydney Institute of Marine Science on research, including the seawall pot program.
FG: The phrase "ecosystems services" has quickly become a part of the language of urban ecology. Can you unpack what this terms actually means?
SG: In simple terms, ecosystems services is about the services and benefits that the ecosystem in all its complexity supplies to us. The more people appreciate those services, the more they support urban ecology initiatives. Again, this is where research adds critical value to projects.
Right now we are trying to promote the value of native bees. Bees are a kind of champion species of invertebrate. There are other important invertebrates that also help pollinate plants and perform a vital function in the natural system, but people seem to really like and care about bees more so than say your wasps. Partly that's because we like honey, and they pollinate our flowers which helps form a connection to bees. We have a positive relationship to bees perhaps because we value the services they supply us.
It quickly becomes complicated, however, when we try to put a price on arthropods. A fly or ant for instance. There is not much known in the general population about ant diversity, yet I consider them to be very important. They have an important role in dispersing seeds, which is a vital part of natural regeneration, they improve soil health and can have a close relationship with certain plants. Yet their "benefits" to humans defined as "ecosystem services", is yet to be fully appreciated by the general public. Broadly speaking however, the more we learn about how nature is important to our health, the more people support what we do.
Of course there are more straightforward economic values at play also, such as the role trees and vegetation play in combating the urban heat island effect and reducing energy costs. As mentioned, this park plays a significant role in the reuse of stormwater and filtering through a system of bioswales and other processes. Reused water from this project not only supports the irrigation of the park, but is used for irrigation of plants in the nursery, used for non-potable uses such as truck washing and toilet flushing. That has the capacity to be a direct and measurable saving to the city, and is part of Sydney's ambition for 10 percent of the city's water demand by 2030 to be met through local water capture and re-use.
FG: Can you explain what bush regeneration means in the context of this location here in St Peters?
SG: The fact that we are surrounded by an urban jungle and we can find a sense of nature in the park is quite incredible for the city's residents and visitors. But it is also an important objective for this park that it provides a large refuge for our urban wildlife. It's an iconic park where we are trying to build in principles of bush regeneration to create a sense of nature. I am often amazed at how certain species like the Blue Tongue Lizard have survived all these years in such a densely built up area or the fact that we have over 70 species of birds that utilize this park, be it on their migration stopover or begin to breed here. It's amazing how much wildlife can bounce back and find refuge even when so much change and development has occurred. To be able to concentrate on creating an environment where they can thrive and, up to a point, leave the rest to them is quite a special opportunity.
What I have been able to witness here at this park is a case of "build it and they will come". It's not always that simple, as this ignores the surrounding challenges and threats. You have to have a good understanding of adjacent uses and habitats, and how they might pose a threat of pollution, or increase the "island effect" of a park that limits wildlife's ability to disperse or say, feral cats. So bush regeneration requires a range of management approaches. It's an active and on-going process, not one you can "deliver" and then walk away from.
The Sydney Park Water Reuse Scheme was funded by the City of Sydney and built in partnership with the Australian Government through the National Urban Water and Desalination Plan. The project team was Turf Design Studio & Environmental Partnership with Alluvium, Turpin + Crawford Studio and Dragonfly Environmental. Plant Suppliers Andreasens Green and Toolijooa.