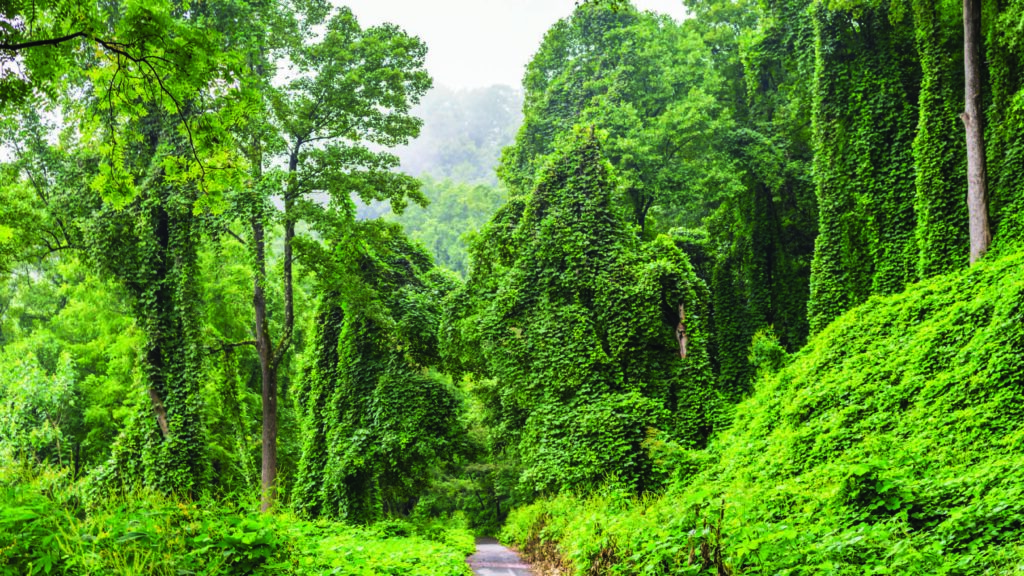 Kudzilla: An ethnobotanical monster myth
A Godzilla of climbing vines has taken over some parts of the South-Eastern US, but rather than a pest to be controlled, Casey Lance Brown found the beauty in this environmental nomad.
This is an extract from Kerb 29: Wild. Kerb is an annual design journal produced through the department of landscape architecture at RMIT University's School of Architecture and Urban Design. Click here to order your copy. 
If a plant was designed to inhabit the disturbed edges of urbanisation, it would likely resemble Pueraria montana, commonly called kudzu. Its desired attributes would focus on rapid-growth potential to cover eroded soil; nitrogen fixation to self-fertilise and amend the degraded soil; and the ability to tolerate extreme temperatures due to the urban heat-island effect. This vine fits that profile precisely, along with its additional adaptations, which are useful in the Anthropocene. Kudzu functionally benefits from the ever-increasing atmospheric carbon levels, helping it maximise its leaf production and starch accumulation in its root tubers. Ecologically, it prefers linear edge habitats where it can propagate through asexual cloning in the full sun along linear infrastructural corridors that emanate from urbanised areas.
This suite of productive habits originally helped kudzu thrive in its native range as an East-Asian legume, which can be found from central Japan to Queensland, Australia. In traditional cultures throughout this range, kudzu acted as an ethnobotanical multi-tool by providing food, fibre and medicine. In fact, the nineteenth-century writer Okura Nagatsune cleverly labeled kudzu "a useful thing … in useless places" due to its ability to grow in steep, poor soils.
As naturalists have known since Alexander von Humboldt's global journeys, a set of related climate and ecological conditions will support a comparable set of plant species. Southeastern US has remarkably parallel conditions to kudzu's native range, and a vast and growing network of disturbed lands to colonise. The eroded and stripped lands created fertile conditions for a botanical saviour. After an evangelical-level farming promotion as animal fodder and a parallel federal government program that distributed kudzu as an environmental fix for erosion in the mid-twentieth century, the vine developed a naturalised population along roadsides, railroad cuts, waste dumps and embankments cleared for development and utility corridors.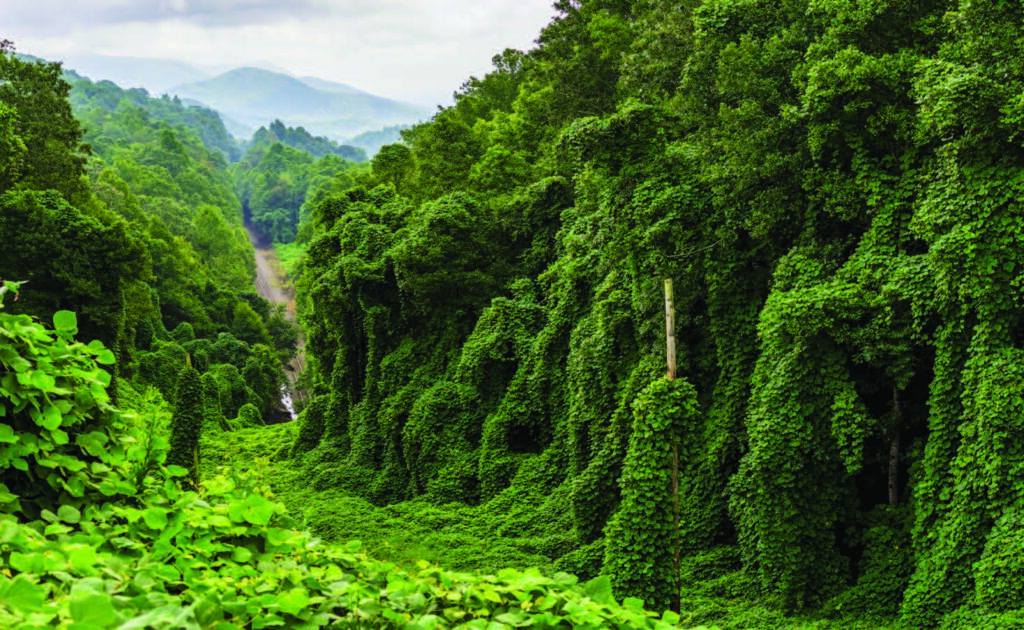 Despite the history of environmental usefulness, kudzu is now cast as an ethnobotanical monster. Nativist arguments, exaggerated stats and media hype obscure the niche kudzu ultimately occupies. Kudzu has been environmentally othered – despised for occupying the exact ditches it was originally intended to remediate. Kudzu could be more accurately categorised as an ethnobotanical nomad that happens to be well-adapted for these disturbed edges, rather than a monstrous invasive with its own maniacal agency. It withstands winters by storing all its energy in root tubers underground and then sending forth new, fast-growing vines that crawl, reach and twine their way to the highest points of sunlight exposure. These phototropic behaviours bring forth invasive myths and overestimated coverages, as kudzu will not enter shady forests. There are effective maintenance methods (including harvesting it for botanical products), but all require diligence and repetitive application that do not easily fit into our annual maintenance regimes.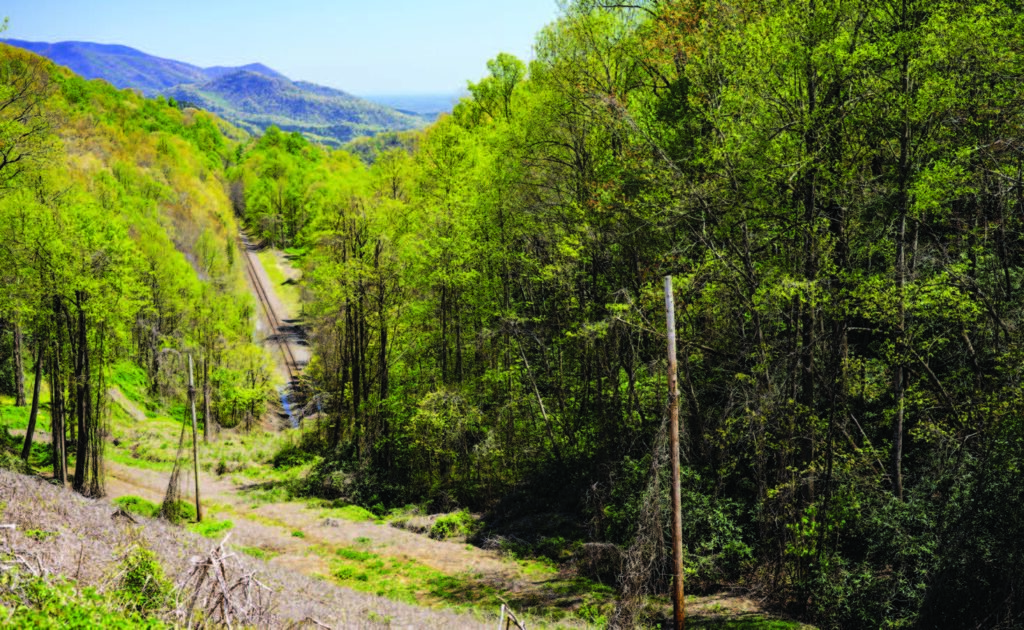 To paraphrase Bruno Latour, we must love our novel techno-environmental creations and responsibly manage our mutual entanglement. Kudzu has co-opted the infrastructural edges and altered climate of the Anthropocene as its prime habitat. We are now co-extensive with kudzu in its most monstrous form. Much like Godzilla, the story of Kudzilla acts as a metaphoric vessel, an anthropological narrative symbolising our technological path. After abandonment and climate change have rendered the unintended consequences of botanical colonisation mute, Kudzilla will fade and kudzu will re-emerge as a nomadic remnant with nitrogen-fixing roots and tendrils reaching for an open patch.
This article first appeared in Kerb 29: Wild. Order your copy here.
—
Casey Lance Brown is a landscape futurist and artist seeking to define the 'Anthropocenic' gaze. His research focuses on the unintended consequences and spatial economics of resource extraction, land speculation and autonomous mobility. Brown is a fellow of the American Academy in Rome and his photographic work has received awards from Photoville's The Fence (2016) and Photolucida's Critical Mass (2020).