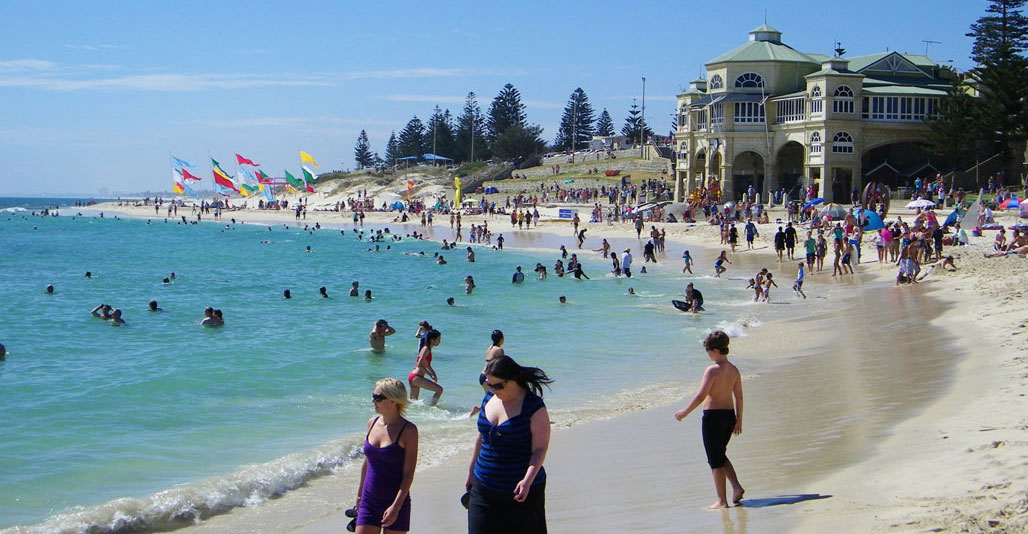 Urban oceans: our cities are radically transforming the marine environment
The effects of urbanism extend deep into the ocean. Charity Edwards traces the ways in which cities and marine environments are physically – and metaphysically – entangled.
It is a curious paradox that while many, if not most, major Australian cities identify as coastal, we tend to limit our discussions of the urban-ocean intersection to our love for living by the beach or, more pragmatically, the economic potential of ports for international trade. The occasional controversy regarding shark culls and netting aside, surprisingly little is made of the complex relationship between cities and the sea and those who inhabit each, or how urban processes are increasingly extending far into the ocean. Perhaps much of this disregard can be attributed to what geographers Philip Steinberg and Kimberley Peters have termed a 'landward bias'; that is, privileging dry land for attention over the colossal volume of the ocean.
Indeed, we find it difficult to even attach urban characteristics to this vast mass of water. However, the ocean has supported urban development since at least the fifteenth century. It was not only an essential component in the colonisation of territories by Europe in the seventeenth and eighteenth centuries, but also fundamental to the establishment of lucrative commercial ventures, slave trade networks and massive resource-extraction operations across the world, pre-empting modern globalisation processes that structure the key connections between and within cities today.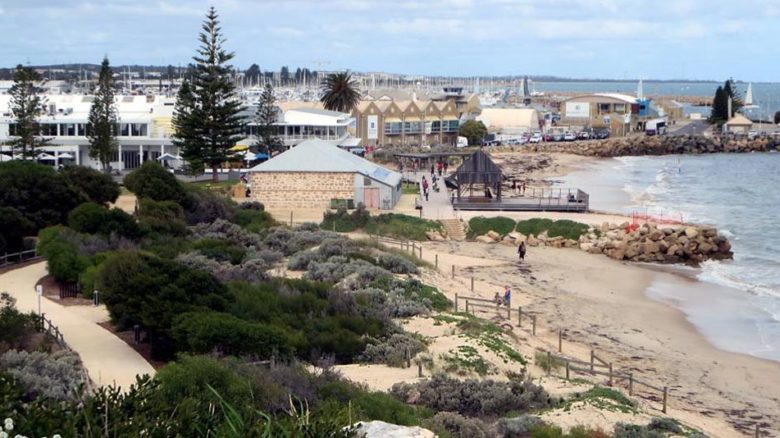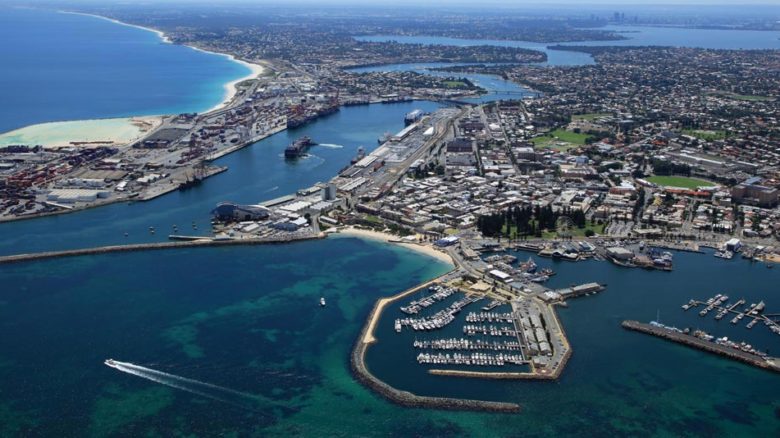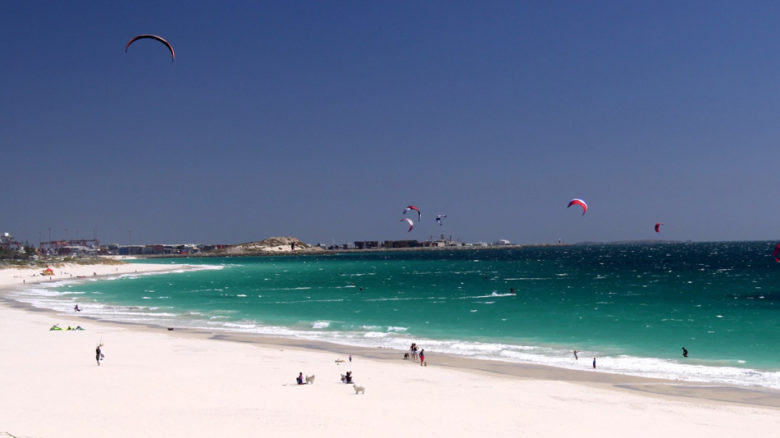 The success of both Fremantle and Perth can also be attributed to the expansion of urban processes into the ocean: such activities have turned what were once considered remote outposts into significant centres for trade, mining, tourism and agriculture, with strong links to cities in Indonesia, India and South America. Fremantle has long been a site of urban-ocean transformation – quite literally extended, sliced and remade to suit ever-changing planning requirements since the 1830 establishment of a whaling station on Bathers Beach on reclaimed land. Today, Fremantle is being strategically repositioned as a tourism precinct; Cox Architecture's multimillion-dollar refurbishment of its heritage-listed passenger terminal will create a cruise ship 'gateway' to the rest of the state. As Western Australia draws economic potential from the sea, Fremantle has tended to operate as a dynamic threshold; a shifting boundary between land and sea enabling maritime infrastructure construction and the carving out of new harbours to meet increasing trade, export and container-ship traffic logistics. This growth also pushes beyond Fremantle's port, as prized pearl diving, recreational and commercial fishing, and offshore oil-mining activities continue to extend along WA's coast.
Indeed, in a recent speech at the Indian Ocean Marine Research Centre at the University of Western Australia in Perth, the Minister for Foreign Affairs, Julie Bishop, claimed that "oceans have always been critical to Australia's prosperity", and affirmed her government's investment in aquaculture, mining and marine-tourism innovation as part of a burgeoning global 'Blue Economy' worth around three trillion dollars in employment, capital growth and trade opportunities. Another boom lies latent in Australia's Exclusive Economic Zone (EEZ): spanning three different oceans, this sub-marine landscape is the third-largest marine territory in the world and, importantly, sits alongside 80 per cent of our highly urbanised population. High-tech and economically strategic encroachments into the sea represent only the newest manifestation of urbanisation at the scale of the planet. While these activities are notable in that they move beyond what we ordinarily think of as 'the container' of the city, we must remember that they are also transforming fragile marine ecosystems and disregarded oceanic landscapes.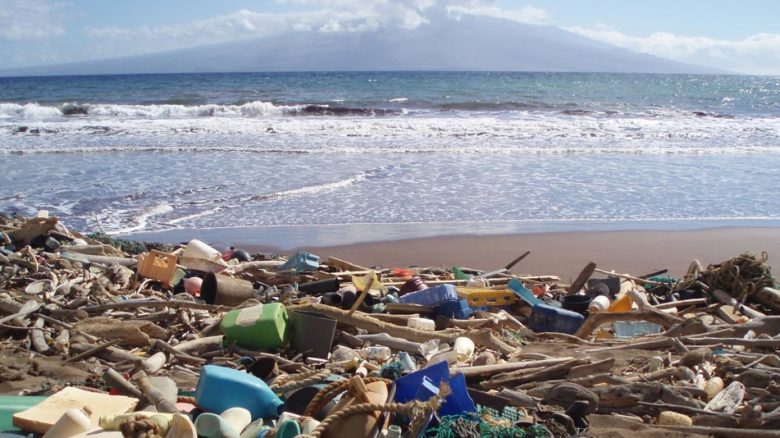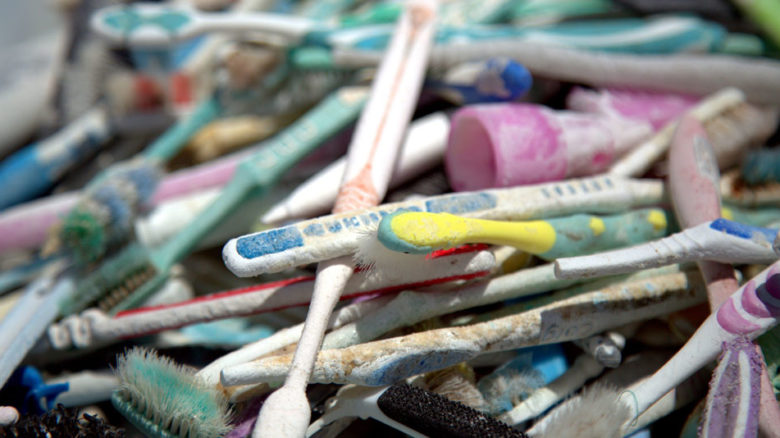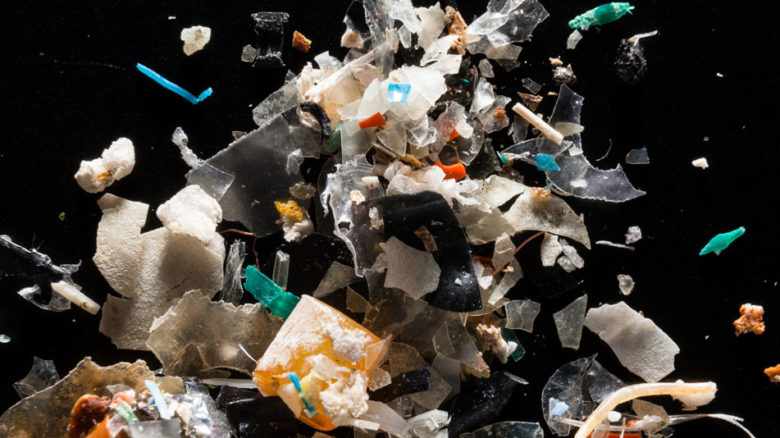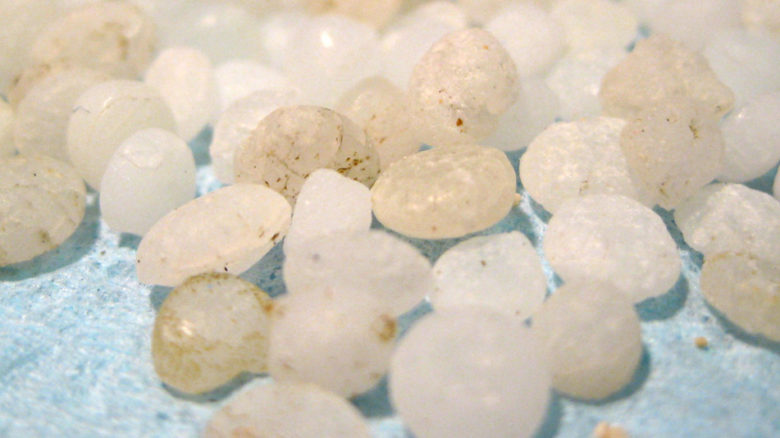 There are more literal examples of the sea being used to support growing cities: sand and other minerals are increasingly being extracted to create the foundational materials employed in the construction of buildings and everyday objects. Supply-chain transparency has recently become more important in the built environment, as architects, planners and designers seek to minimise the environmental impacts of material choices, but we rarely consider these operations beyond our inherent landed bias. For instance, the sand-mining industry is degrading vulnerable environments, harming communities and draining the common pool of this important resource across the planet, dredging from oceans, beaches and estuaries freely, since there is no international regulation of the extraction. At the same time, global building and transport infrastructure concrete construction expand due to the easy availability of this primary product.
Deep seabed mining for rare earth minerals and metals presents even more dilemmas for the urban dweller. Increasingly valuable as a key ingredient in the production of smart telecommunications and renewable energy infrastructure, these elements are severely depleted or simply geographically difficult to access on land. This circumstance is now driving miners to explore ever more remote landscapes in underwater zones typically outside the jurisdiction of any one nation. The ocean offers new sources of mineral reserves that have the potential to create a huge economic windfall to whoever can negotiate the difficult terrain of both the ocean and international treaty regulations preventing the minerals' wholesale extraction. We need to ask: have we simply shifted our blind spot with regard to complicity in the devastation of environments from resource-harvesting from the land to resource-harvesting from the ocean?
The Pacific trash vortex, microplastic pollution in the Antarctic, exploitative illegal fishing, organised crime in 'dark' (that is, barely surveilled) spaces, tax-free floating-enclave proposals, aquaculture impacts, the construction of artificial islands, growing dead zones, wave-energy technologies, shipping-corridor densities, and acoustic injury to marine life are all co-opting the space of or affecting the ocean across the planet in what some urban planners and theorists often term this 'urban age'. It is clear therefore that cities, their extended territory and influence, and the ocean are deeply interconnected. We extract resources from, and equally import other toxic pollutants into oceans on a regular basis through everyday activities in, and for the direct benefit of, our own cities. Even so, the question of how we as architects, planners and designers respond to the relationship between the city and the sea remains largely unexamined.
We should acknowledge that built environment and design professionals are responsible for material and product selections that have the capacity to harm marine environments and, with this in mind, work to expand our awareness of often overlooked urban-ocean intersections. Indeed, a rethink about what even constitutes 'the urban' beyond those traditionally assumed land-sea binaries is desperately needed. The Australian love of city life by the coast may just put us in a unique position to explore this.
This article was originally published as 'The City, all at sea', in Future West (Australian Urbanism).
Charity Edwards is an architect and lecturer the Monash Art, Design & Architecture faculty (MADA) in Melbourne.