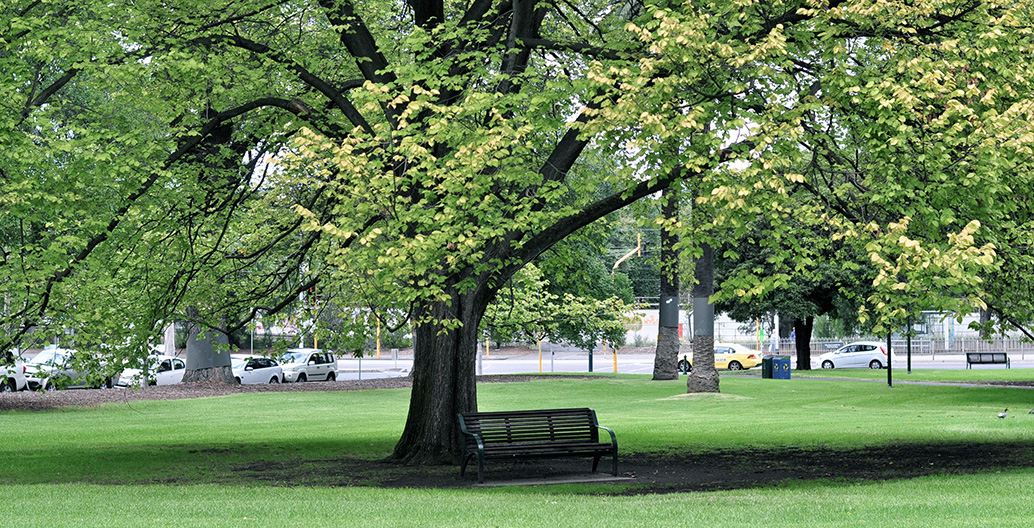 In our overheating world, urban trees could be leafy lifesavers
Record-breaking heat and a concomitant rise in mortality rates is becoming the norm, but new research has found that planting trees could have a big impact on urban temperatures.
2016 is set to be the world's hottest year on record, according to the World Meteorological Organization's preliminary statement on the global climate for 2016. Global temperatures for January to September were 0.11°C above the record set last year, and about 1.2°C above pre-industrial levels. What's more, recent research has shown that global average temperatures that are record-breaking are likely to become the norm within the next couple of decades.
In this context, new research from The Nature Conservancy around the effect of tree plantings in urban areas could have profound impacts on the way we design and plan our cities.
Noting that urban heat is one of the deadliest types of weather-related disasters facing the world, the Planting Healthy Air study found that trees can cool their immediate vicinity by as much as two degrees Celsius. It found that an investment of US$100 million in tree planting (or US $4 per resident) in select cities globally could provide 77 million people with cooler cities, and 68 million people with measurable reductions in particle matter pollution.
The research stated that more than three million people die from the effects of fine particulate matter pollution, and that trees can also remove as much as a quarter of that pollution within a few hundred metres.
Lead scientist for global cities at The Nature Conservancy, Rob McDonald, said: 'Urban trees can save lives and are just as cost-effective as more traditional solutions like putting scrubbers on smokestacks or painting roofs white.'
The research reinforces findings reported earlier this year by UN Urban Forestry, which found trees can cool cities by between two and eight degrees Celsius and, when planted near buildings, can cut air conditioning use by 30 per cent. UN Urban Forestry also found trees reduce heating energy use by a further 20 to 50 per cent and can increase the value of property by 20 per cent.
The increasing temperatures our cities are likely to face in the years ahead form the backdrop to an upcoming research report by the University of Melbourne and the City of Melbourne. Due to be released on 17 November, Trees for Melbourne's Climate Future will assess the vulnerability of tree species currently planted in the city, and identify new species that could potentially be more suitable in the future with regard to climate change adaptation.