Is it time to hug a hedge?
While the value of trees and their canopies is now embedded within most capital city planning codes, a new report makes a case for rethinking the hedge. Closer to the tailpipe and more densely leaved, hedges are arguably sometimes better than trees at mitigating the harmful impact of air pollution.
Every year air pollution causes approximately 3000 premature deaths in Australia, and almost half of those in Sydney. With research from the Australian Institute of Health and Welfare consistently demonstrating the causal links between air quality and health, the need to improve our urban air quality is indisputable.
In this context a new report published in the journal Atmospheric Environment, is a welcome contribution to the discussion. Led by the UK's University of Surrey, in partnership with researchers across Europe and US, the report identifies the role that green infrastructure can play in filtering pollutants. This is particularly important for fine pollutant particles that are smaller than 2.5 micrometres (PM2.5), as they can be breathed deep into the lungs and are particularly harmful to our health.
The report is a timely one, as concerns over air pollution recently reached new heights in Melbourne, when a series of windless days resulted in such a build-up of particulate matter that the Environmental Protection Agency was forced to issue a health warning. By the end of the week, Melbourne's PM2.5 levels exceeded those of Shanghai.
However, one of the key findings of the report is that, when it comes to air pollution, there is no silver bullet. Green walls and roofs, trees, vegetation barriers and gardens all have a part to play, but they need to be deployed strategically. For example, open spaces that benefit from good wind flow can benefit from vegetation that is wide and tall, with low porosity. Here, trees are ideal. For other locations, such as inner city streets that are lined by tall buildings, the report claims that trees may in fact increase the problems, reducing the capacity of natural wind patterns to carry the particulate matter away. In locations such as this, hedges can perform better in mitigating the impact of air pollution such as car exhaust fumes (not to mention in supporting higher levels of urban biodiversity, where research has found that, of all plantings, small to medium sized shrubs support the greatest variation of species).
Speaking of their extensive review of air quality research, The University of Surrey Chair in Air Quality & Health, Professor Prashant Kumar said, "In a street canyon environment, high-level vegetation canopies (trees) led to a deterioration in air quality, while low-level green infrastructure (hedges) improved air quality conditions."
This would appear to contradict prevailing views on the positive impact of trees on air quality. Dr Fraser Torpy from the UTS School of Life Sciences has been part of a team looking at the connection between greening cities and pollution mitigation. In 2015, Torphy conducted research that provided evidence that higher levels of urban forestry can indeed lead to lower levels of air pollution. He says, "Trees and their canopies help with the deposition and dispersal of particulate pollution that cause serious respiratory diseases, such as asthma, and several cancers".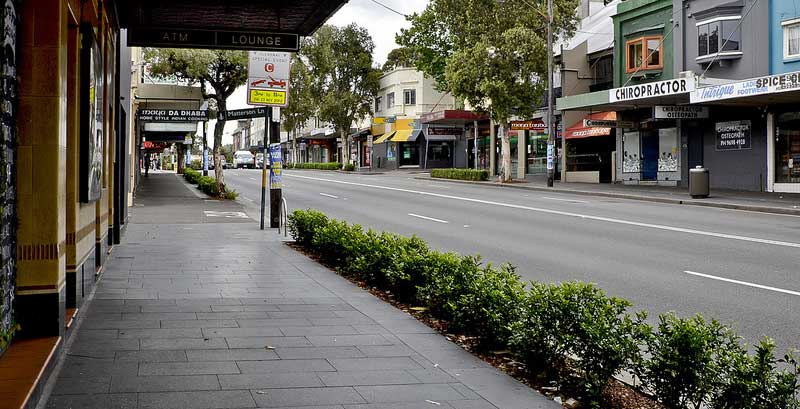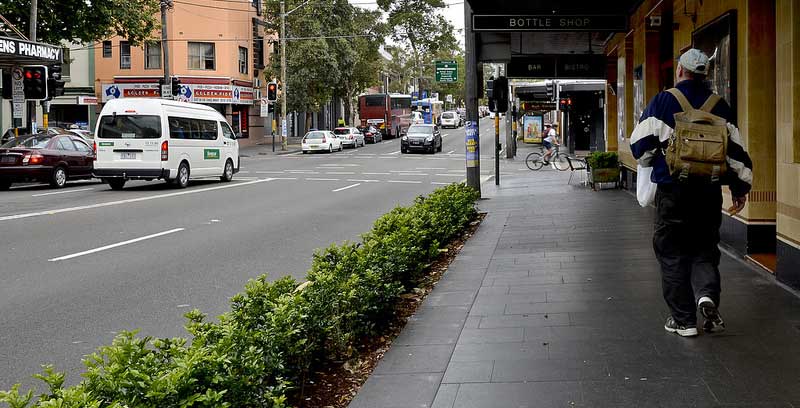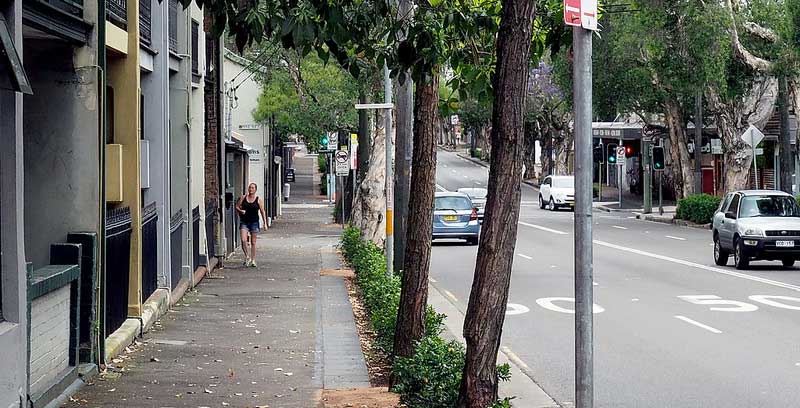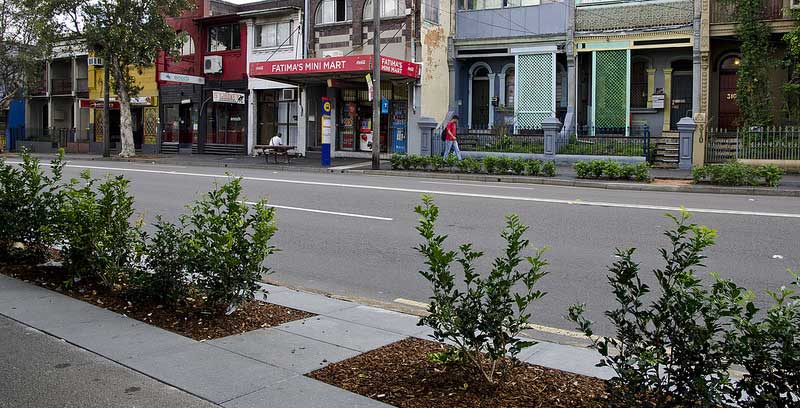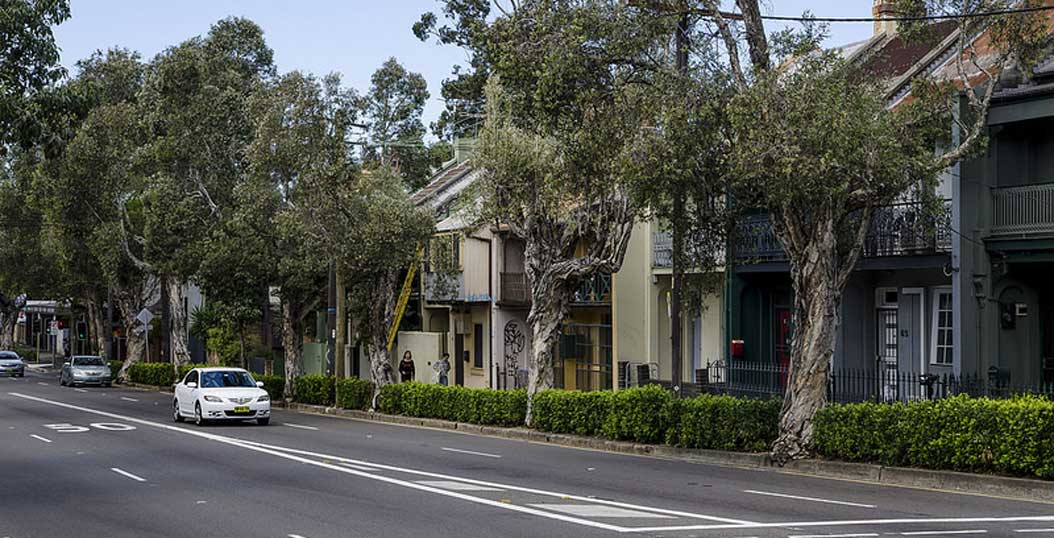 The City of Sydney, which like many capital cities is undertaking large-scale tree planting initiatives, claims that over one year a single mature tree can "filter 27kg of pollutants from the air". This is perhaps why Sydney's urban forest strategy plans to increase tree canopy by more than 23 percent by 2030. Other capital cities are equally committed to their urban forest. The City of Melbourne manages over 70,000 trees in the public realm and plans to double the canopy cover in the municipality by 2040. The city of Brisbane's has gone so far as to estimate the value of street trees, claiming they return $1.67m each year in air quality, rainfall interception, carbon storage and sequestration benefits, and $29.7m in residential property value benefits.
Policies to increase tree canopies in our cities is in large part driven by our increased understanding of urban heat island effects, particularly as climate change brings hotter summers to Australia cities. Arguably, this has stolen some of the policy thunder from the air pollution debate. But if we assume that the replacement of fossil fueled cars from our streets may take some decades, the need to understand the variable effectiveness of different forms of green infrastructure is imperative.
While few capital cities have declared significant investment in street hedges, there are examples of street upgrades that are investing in them. Sydney's Cleveland Street, which is routinely choked with car exhaust pollution, was given a major overhaul in 2015, transforming it into "a green hedge-lined boulevard". Of the $9m overall project budget, $2m was allocated for the hedge.
More than 900 Murraya paniculata plants have been installed along the street, running 2.3km along Cleveland Street from South Dowling Street in the east, to City Road in the west. It forms a continuous green corridor. While Murraya paniculata is not an indigenous species (it hails originally from Southeast Asia) it is a hardy evergreen shrub that grows to around three metres and, importantly, it has dense foliage.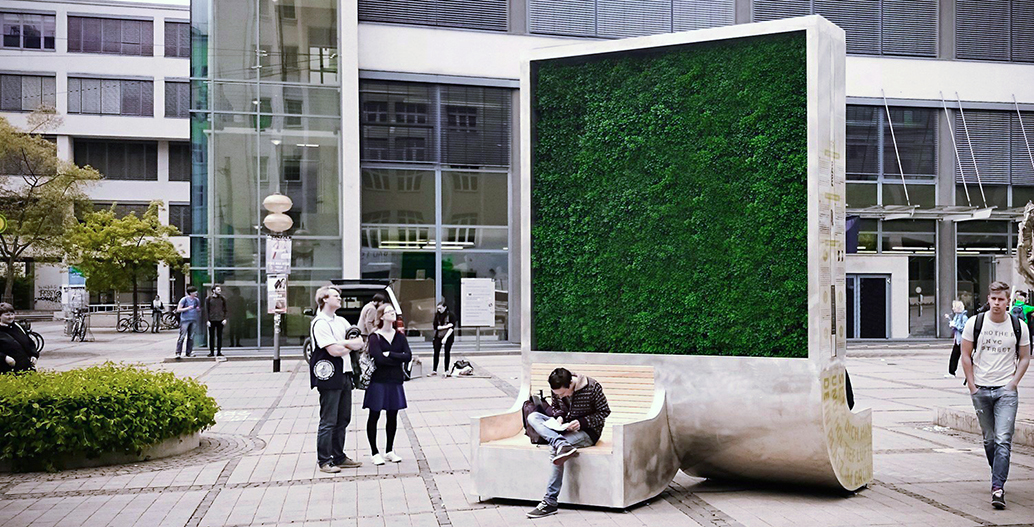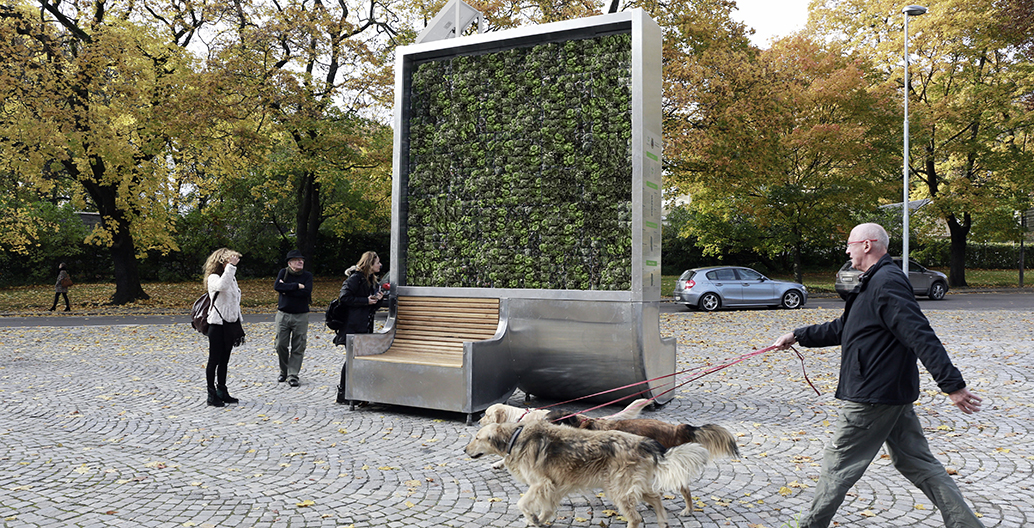 Other examples are emerging in Europe, where the ancient art of hedge growing (whose history goes back to the Neolithic age, where they were used to enclose land for cereal crops) has been merged with hi-tech environmental engineering. Green City Solutions, based in Berlin, have been developing a range of products that serve one purpose; to clean city air.
Their CityTree project deploys certain moss cultures that are highly effective at filtering pollutants out of the air. It then binds the particulate matter into the leaf surface, integrating it permanently into its own biomass. Moss needs water and shade, so CityTree integrates the moss into a shade-giving plant and an automated water supply, all linked up to Internet of Things technology (IoT) that monitors its performance. As an intelligent, natural air filter for cities, Green City Solutions claims that one unit can provide the environmental benefits of up to 275 urban trees.
So while the Atmospheric Environment report makes a strong case for embracing the urban forest, it also argues that there may be other, sometimes more effective natural filters. It suggests that perhaps not all green infrastructure was created equal. In the absence of a cure all, we need to balance priorities, such as the value of passive climate controls, against other health related considerations, such as the urgent need to reduce airborne particulate matter as effectively as possible.
Maybe its time other Australian cities took a leaf out of Sydney's street planting book, and got busy with more hedges.