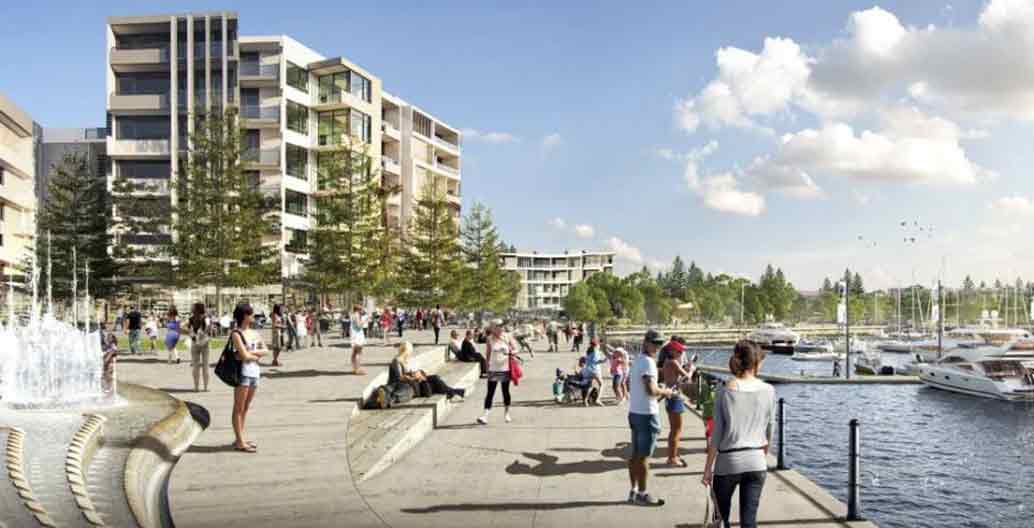 Hostile pave-over: development threatens fragile eco-systems along Queensland's coast
As the Queensland Government continues to threaten environmentally reckless development on a fragile wetland, perhaps the choice is not between economic and environmental interests, but between short-term and long-term thinking.
This example is just one of many fragile landscapes under threat along the coast that forms a pattern of hostile attitudes to complex natural systems. Yet at the same time, there is a growing tourism incentive to reconsider large-scale property development in new ways – not just another planning battle, but perhaps a design opportunity.
This incentive to do things differently is driven in large part by popular and press attention to tropical regions, which are increasingly recognised globally as important natural ecologies. Migratory bird flyways are a fitting symbol of vital intercontinental links. As the home to unique threatened flora and fauna, as well as strong indigenous cultures, the tropics and subtropics are ready for mature reconsideration of historically exploitive practices.
Queensland's unique coastal environments have featured regularly in the news for some time, most recently with the visit of Prince Harry and the Duchess of Sussex to Fraser Island. The Prince met with Butchulla elders and community in remote Pile Valley, where a ceremonial welcome preceded rededication of the Forests of K'gari to the Queens Commonwealth Canopy Project, protecting over 200,000 acres of the island. Other, less happy news includes the ongoing decline of the Great Barrier Reef and battles over Adani's Carmichael coalmine, among general concerns over the impacts of global warming and sea level rise, recognised in recent State Government program funding.
Queensland's tropical and subtropical coasts have been characterised, perhaps caricatured, by canal, resort and leisure development from the 1950s, then unique within Australia. There is an impressive list of Australian land development firsts, attributable to the Gold Coast, including time-share properties, strata titled apartments, the first gated community and masterplanned estate, the first theme park, first mechanised water-skiing park, as well as the first private university. It may be that the tropics liberate cautious temperate minds.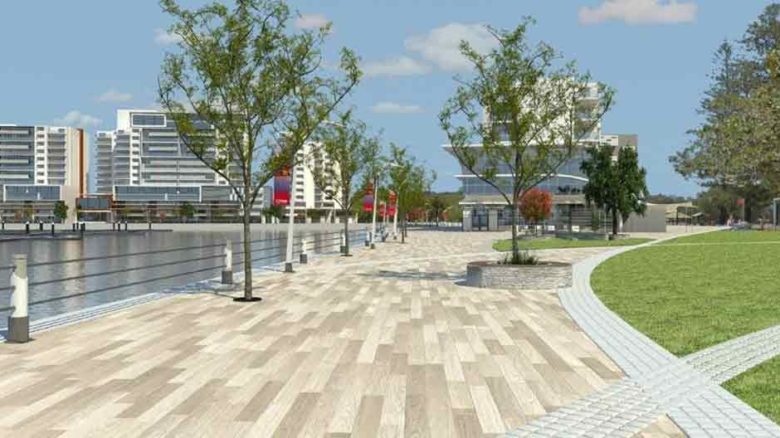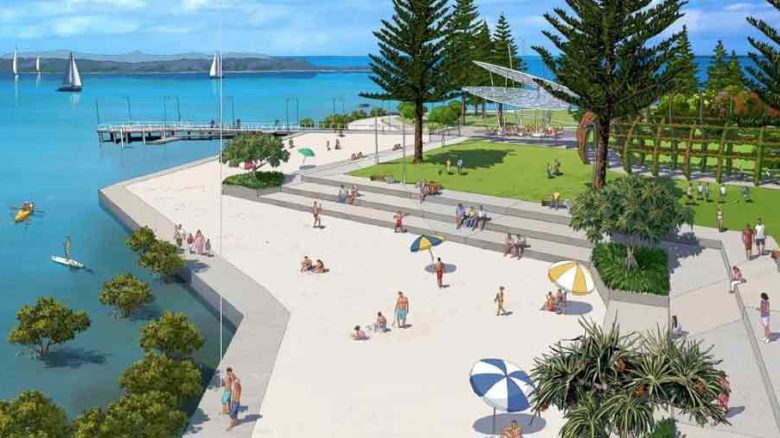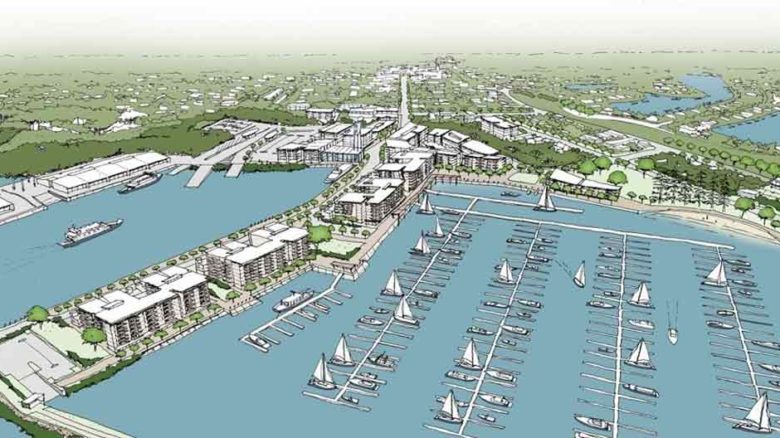 Contested development projects continue to be proposed, as planning tools evolve to variously encourage and control them. However, visions of demonstrably new potentials and markets is lacking, with proposals illustrating predictable generic views. 'Artist's impressions' are accompanied by consultant reports that identify important impacts, yet offer assurances of mitigation and the representation of a strictly limited scale, to reassure both concerned locals and experts.
Landscape architecture practice TCL has recently been appointed lead consultants developing a masterplan for Fraser Island's Central Station, while Aspect Studios has been part of the team responsible for The Spit Master Plan – 201 hectares of conservation open space and public foreshore, just south of Moreton Bay. Early open consultative approaches in these projects, with various communities including Indigenous groups, is made by exploratory designers and suggests more exciting, less predictable outcomes than those prepared in advance for consultation.
This then is the background to the proposed development at Toondah Harbor, which is subject to a range of protections, including obligations as part of the Moreton Bay Ramsar site. However, at the urging of the local Redland City Council, it was declared a Priority Development Area (PDA) on 21 June 2013 by the state government. This was not long after the Economic Development Act 2012 (ED Act) replaced the Urban Land Development Act 2007 (ULDA Act) in February 2013.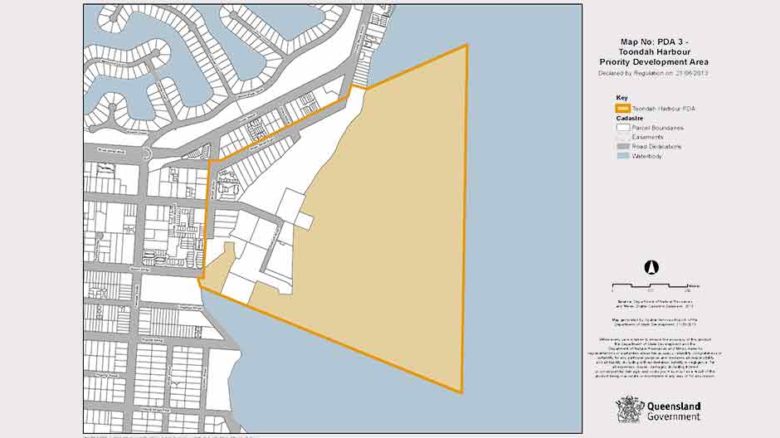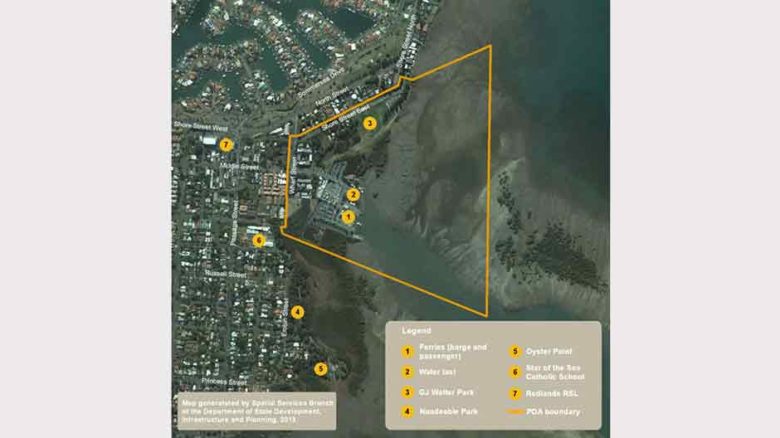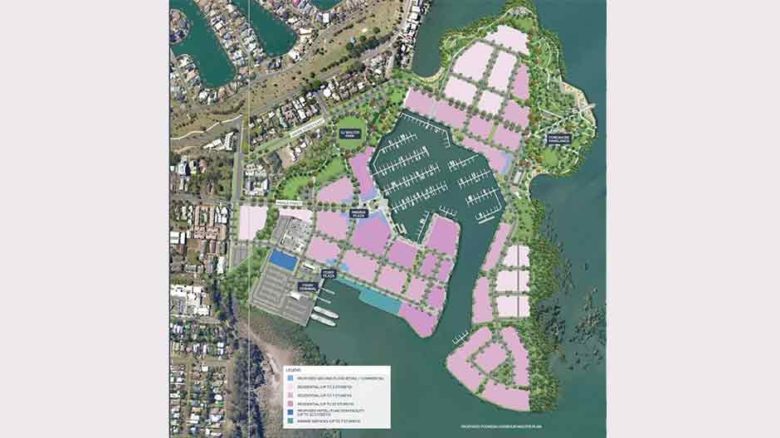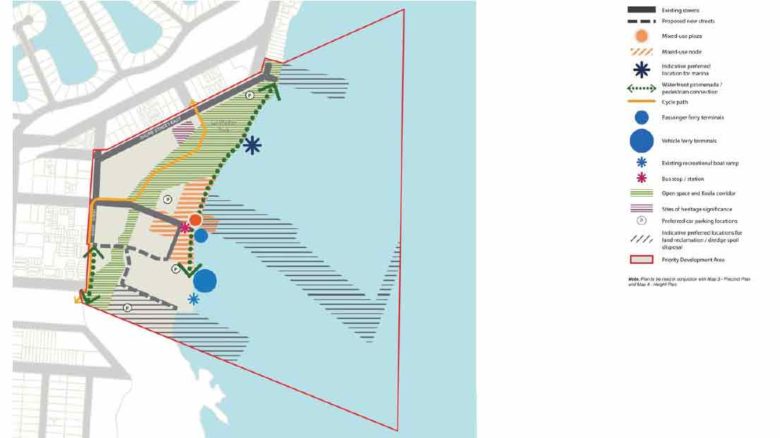 Birdlife Australia is recognised as a leading authority on the ecology and conservation of Australia's shorebirds. Their 2018 submission on the latest proposal from Walker Group Holdings repeats objections from 2016 and 2017, labelling it a "clearly unacceptable" action.
Australia's climatic zones are a mosaic of interlaced areas, rather than the simple divisions defined by global latitude, with Queensland's coast showing particularly fine distinctions. Appreciating this subtlety can assist us in understanding the complex fragility of interconnected land- and sea-scape systems and the ecosystem services upon which humans as well as specific flora and fauna rely. Two different state government departments recognise the importance of ecosystem services: the Department of Agriculture and Water Services and the Department of Environment and Energy. Both intrinsic values and market values of resources, good and services are acknowledged.
The Queensland Government also recognises the business potential of ecotourism. With the global rise of sustainable tourism, and high-end environmentally rich experiences, such as those to be had through glamping, who might be expected to occupy and enjoy a future artificial marina development? The early resorts of the Gold Coast circumvented prohibitions on foreign ownership of residential properties by making them part of mixed-use and integrated land developments. Perhaps some thought is being given in PDAs to concerns about foreign property investment in Australia and the more recent, as well as potential future projected regulations. Restrictions to foreign purchasing of existing houses have recently recorded significant impacts. The Toondah development application describes the project as "tourism and recreation" rather than residential.
The development logic of Toondah Harbour consistently plays out arguments of economic priorities over environmental ones. However, perhaps a more appropriate binary, is between short-term and longer term benefits. Considered in this light, ecological value and market value might meet, in new ways, beyond the current battle lines.
Australia's growing tourist and real estate markets place value on the context for housing, as much as the material or architectural quality of the building stock itself. Arguably, architecture is building design, which already considers and responds to this context. Fundamentally, there is questionable ongoing economic benefit in developing land in a way that will threaten the wider landscape qualities that attracted development in the first place.
Unique marine and coastal conditions that harbour rare bird, terrestrial and sea life make them desirable places to live or visit, capitalising on the rise of eco-tourism. While legal and ethical obligations must inform decisions on the development of Toondah Harbour, enlightened self-interest and historical insight could bring a wider and future-looking positivity to how more carefully designed proposals can make a strong business case, with transparent cross-species benefits. Such a plan is yet to be devised.
–
Dr Jo Russell-Clarke is a senior lecturer in the School of Architecture and Built Environment, Adelaide University, and is a registered landscape architect of the AILA. Following study at RMIT University she worked initially in a small Melbourne practice on award-winning projects and subsequently for a multinational firm with a focus on landscape infrastructure and suburban subdivision. She is a frequent contributor to a range of professional and academic journals.