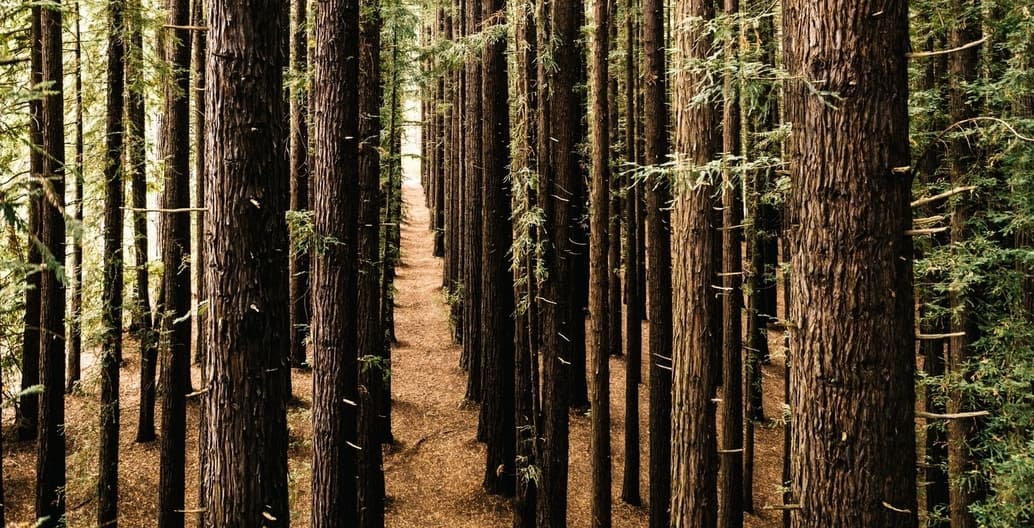 Foreground reads: our pick from around the web in April
April's mid-season changes may have inspired this month's forest of tree articles, from the fraught politics of road-clearing and the hidden perils of forestation, to a French proclamation of arboreal rights! Meanwhile, public participation in city decision-making is being facilitated in new ways.
Conventional wisdom holds that all tree planting is good for fighting climate change and supporting wildlife, but research shows some techniques can be a problem. Over the past century, "pines in lines" became industry standard in the United States as the Forest Service replanted the native mixed-species forests of Western conifers with trees for commercial harvest. A team of 25 University of California and Forest Service ecologists and silviculturalists argues for a new model of forestry that would replace the old straight-line monocultures with new methods emphasizing variety of both spacing and species.
Source: National Geographic
France proclaims trees should have rights
"A tree is a living organism whose average lifespan is far longer than that of a human being. It should be respected throughout its life and have the right to develop and to reproduce freely, from its birth to its natural death, whether it be a town tree or a country tree. A tree should be considered as a subject of law, including when laws regarding human property are involved." This astonishing proclamation of rights is perhaps the most extreme manifestation of anti-speciesism to date, way beyond the demands of animal rights campaigners who are already doing all they can to erase the differences between mankind and the animal world.
Source: Life Site News
The government wants to bulldoze my inheritance: 800-year-old sacred trees
"To sit in a tree that saw your people birthed, massacred, and now resist is a feeling that the English language will never be able to capture." The 800-year-old Djap Wurrung trees near Ararat, Victoria, are one of several groves sacred to local Aboriginal groups in Australia slated to be bulldozed and have bitumen poured over them, in this case to extend a freeway. The inability to see these sites as worthy of being protected or that they are significant is fundamentally racist.
Source: The Guardian
In Switzerland, Everyone's an Urban Planner
To reimagine its largest public space, the Swiss city of Lausanne organized a citywide consultation and workshop that asked: Just who is the public?
Source: CityLab
'Project Sidewalk' Crowdsources ADA Compliance
A crowdsourcing app allows citizens to hold the public realm to higher standards of access and mobility. Project Sidewalk, a data gathering mobile app project led by University of Washington faculty and students, has launched in Seattle in the hopes of improving sidewalk conditions. "The app relies on data generated by users reviewing the city's sidewalks via Google Street View, an attempt to speed up city audits usually conducted by teams of city workers walking the streets with clipboard in hand."
Source: Planetizen