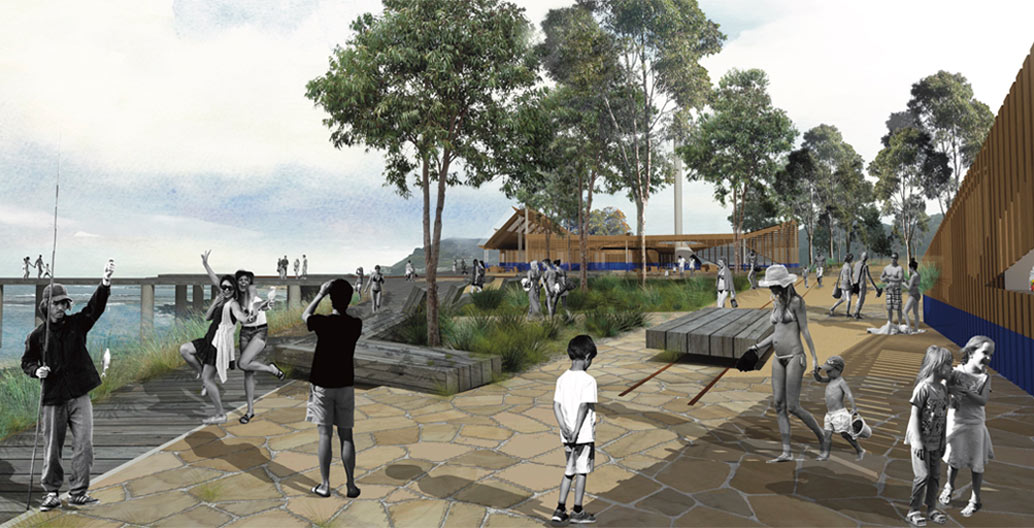 Bush Projects to bring a little bit of wild back to Lorne foreshore
Foreground's deputy editor Lucy Salt spoke to Sarah Hicks, from the self-described young-punk practice Bush Projects, to talk about the landscape architecture and art studio's philosophy, and their competition-winning proposal for Point Grey, Lorne on Victoria's Great Ocean Road.
Bush Projects, a young landscape architecture and arts practice founded by Sarah Hicks and Bonnie Charles, has carved a reputation for distinctive private gardens rooted firmly in the wild gardening movement. Now they are set to scale up with their competition-winning proposal to redevelop Point Grey in Lorne on Victoria's Great Ocean Road.
Called Waterline, the proposal was produced in collaboration with architectural practices Searle x Waldron architecture and Edwards Moore, along with interdisciplinary artist Vicki Couzens, a Gunditjmara Keerray Woorroong woman, who described the proposal this way:
Our story for Point Grey has both Aboriginal and European story intertwined, interconnected, complementary and inseparable. Through our telling, we bring integrity to and honouring of the Land, recognition of the custodial stewardship of the Gadubanud, who nurtured and cherished this place for seasons untold; and a truth telling of an inclusive and integrated story of Place. Point Grey is a vast midden site, a testament to these past uses. It provides a deeply embedded foundation for the continuing activities of today and into the future as a place where families and community gather, to spend time, to share and enjoy… 'Waterline' perpetuates this place as a shared place of family, community, celebrations, of traditions, of telling stories and listening around the oven/campfire.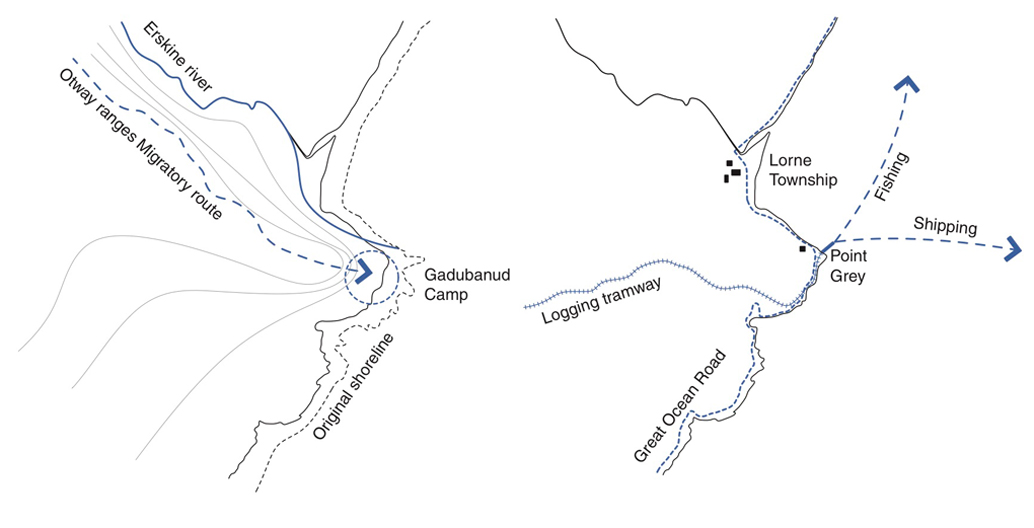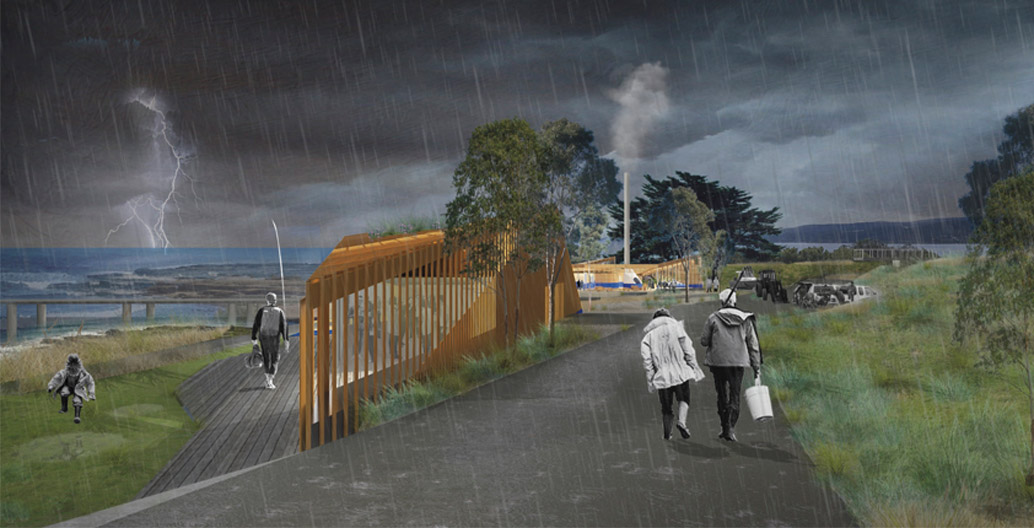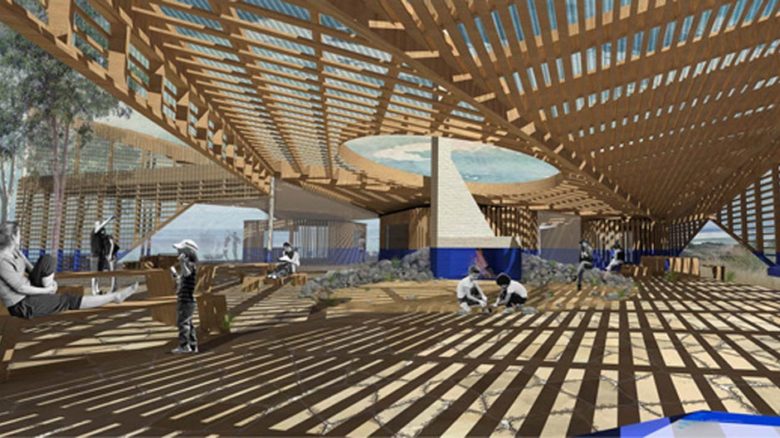 FG: In your interview with the Planthunter, you describe Bush Projects as a "young punk practice", your gardens are distinctive – they're rambunctious and unruly, you use indigenous plants without being plant fascists – how do see yourselves in relation to the legacies of the bush school and designers like Ellis Stones?
SH: Ellis Stones is an artist in his own way, the specificity of how he would place his rocks and he was enclosing the landscape in a very specific way. It's a similar intersection between art and landscape that we're interested in. But overall, one thing that constrains bush restoration or revegetation projects is a strict dogmatism. It's an attitude that needs to be wrestled with, the idea that a project must evoke the natural as something that's incidental – as if it just happened, and the bush landscape can't be reconfigured or stylised. We don't see much of that latter approach happening yet. Which is not to say that it hasn't happened at all! A big inspiration for us is landscape architect Harry Howard, especially his Sculpture Garden for the National Gallery Australia (NGA) in Canberra. There's still so much potential for how the Australian landscape can be explored aesthetically and conceptually, and to think through how we engage with these landscapes sensitively, which is another key interest of ours. It doesn't sound that punk really, but for us it's about challenging the status quo. We aim to put native lawn in Point Grey and currently there are so few public spaces that have native lawns.
FG: Especially in a public space, proposing something like a native lawn is radical.
SH: And to let it grow long, that's very controversial. Even during our interview for the Point Grey proposal it was brought up as a potential concern. So yes, absolutely it will be a challenge, but these are the boundaries that we want to test for ourselves and see how far we can go. I can see why these approaches are not the norm. There are plenty of bureaucratic hurdles for public spaces to overcome, and there are always budget constraints. But given that Bush Projects is small and light-footed, hopefully we'll be able to slip through the cracks.
FG: This is the first time you've teamed up with Searle x Waldron architecture and Edwards Moore, and the first time you've developed a large-scale public project, can you describe the experience?
SH: It presented a great opportunity for the landscape and architecture to be considered together holistically, which often isn't possible for various reasons. We worked collaboratively from the outset, starting on the site, and then working together in the same studio for the most part. We had a reciprocal process of sketching, exchanging each other's sketches, redeveloping and sketching again – there was a real dialogue between us.
FG: Can you describe the concept and your ambitions for Point Grey?
SH: We wanted to go beyond the brief as a redevelopment project and engage in a process of ongoing restoration and remediation. Our collaboration with Vicki Couzens helped further our knowledge of Point Grey's history as a place of ongoing significance to local indigenous groups. To understand the entire site as a large midden for us meant that the landscape response should feature predominantly indigenous plantings – to increase amenity, biodiversity, habitat – but in a broader sense we wanted to re-evoke that coastal dune landscape.
FG: Both you and Bonnie are practicing artists, how does that identity inform your approach to such a large-scale public realm project?
SH: We don't see art, landscape architecture and architecture as being separate from each other, so we considered how the entire landscape could be used in terms of its occupation over time, the shifting floods of people to the site at various times. We thought of it as a tidal sequence of occupation. For example, events like the 'Pub to Pier' swimming competition, to us that's a king tide peak event, and especially over summer there are these sequences of similar events. Then in winter, it's a fluxing tide and the quiet times we describe as low tide events. Thinking about tidal registers of occupation helped us to conceive ways to physically restructure the framework of the site. It's quite hard to explain without seeing a diagram, but this notion of tidal flux was something that we used to physically break down the scale of such a vast site. It had to be adaptable and porous, without ever feeling overwhelming in scale.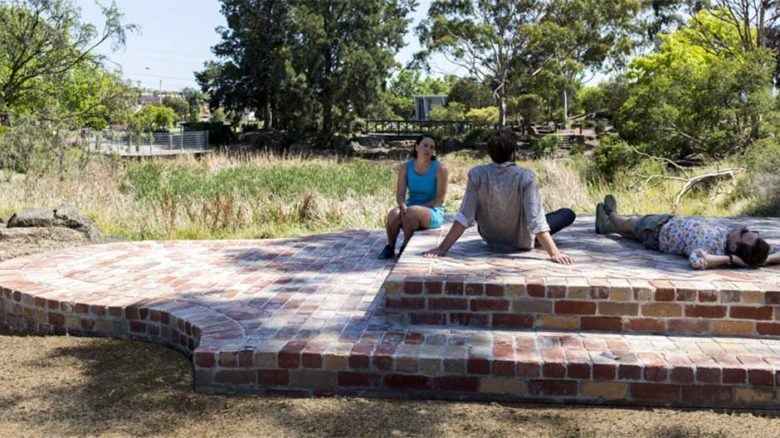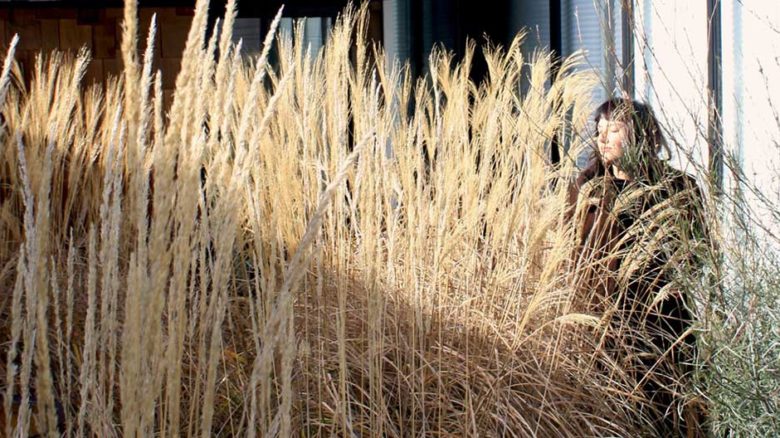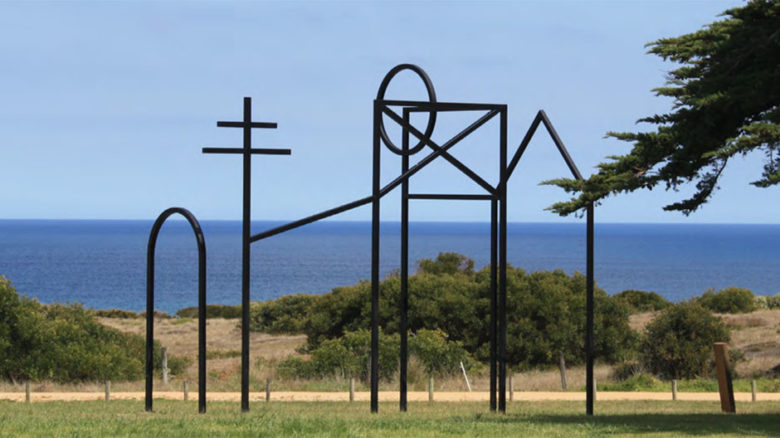 FG: That image of changing tides is quite poetic, how do you imagine these different groups of people using the space?
SH: We've imagined a landscape that's adaptable and multi-purpose; its use could be interpreted in a range of ways. Some of the seating elements shift to create different spatial configurations, you could break them up into smaller clusters of seats, or you could join them together for informal performances. That adaptability is something that can be shaped by the user. We've also proposed adaptable surfaces and integrating temporary furniture that can be put out and moved about as required.
FG: Can we pivot slightly now and talk about your practice as a contemporary take on wilding?
SH: The wild gardening movement is certainly a big influence, and that's something that so far we've only explored through domestic outcomes. We believe it has a place in the public realm in Australia, because of its relation to ecology and biodiversity, but also there's this uptight attitude to the Australian landscape. We'd like to challenge what the public landscape feels like as an experience. It is hard, given we have snakes, the UK and Europe have many more wild landscapes, whether designed or not; cities like Berlin. The wild gardening movement is something that in the dense urban environment can create an antithesis to that situation – a reminder of what once was there.
FG: Loss of contact with nature and as counter to that, being able to roam in wild places feels increasingly important.
SH: A lot of people have that instinct, maybe subliminally. [Artist] Linda Tegg's grasslands projects out the front of the State Library of Victoria was so enormously popular, people were drawn to it, many wanted it to stay and become a permanent fixture. It often takes an artist to do these things first.
_
Bush Projects is a Melbourne-based landscape architecture and art studio founded by Sarah Hicks and Bonnie Charles. The practice investigates the way people experience, occupy and interact with landscape – focusing on human occupation, ecological processes and aesthetic consequences.
Sarah Hicks will present at the 2018 International Festival of Landscape Architecture, themed 'The Expanded Field: Charting the Future of Practice' to be held on the Gold Coast, QLD from 11-14 October 2018