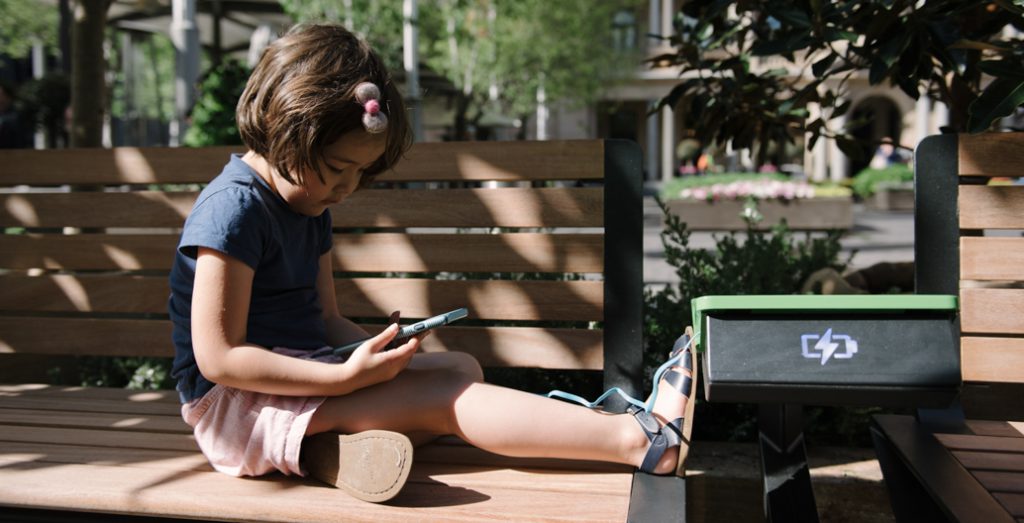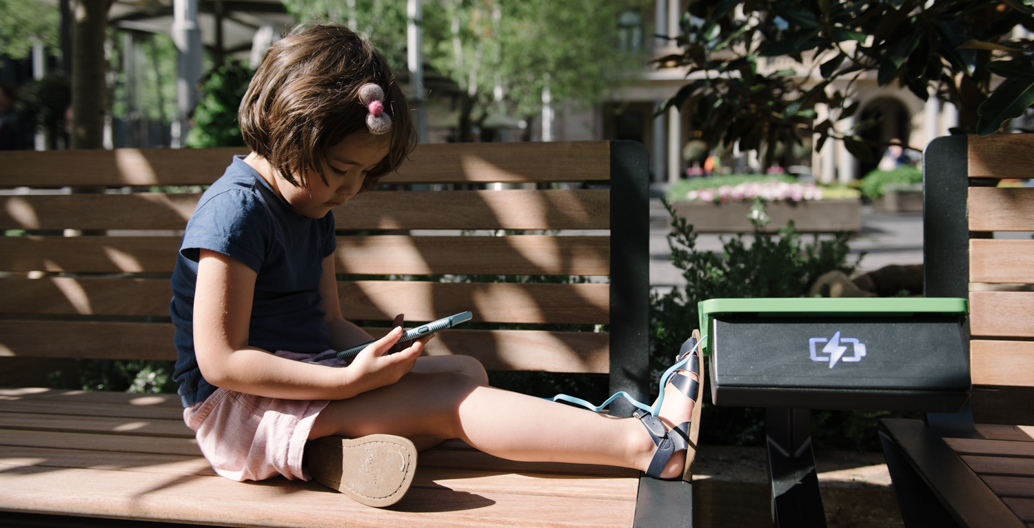 Sydney recharges at Future Street
Driverless shuttles, park benches that charge your phone and bins that send alerts when they're full – the Future Street shows smart cities are within our grasp today.
The Australian Institute of Landscape Architects (AILA), Internet of Things Alliance Australia (IOTAA) and Smart Cities Council Australia New Zealand (SCCANZ) built the 'street of the future' at Circular Quay  as part of the  2017 International Festival of Landscape Architecture. 
Place Design Group lead the project, curating Green, Complete and Smart Street zones to imagine the best place-making outcomes for future street designs.
Chris Isles, Executive Director, Place Design Group says, "We found that people were using the seats, tables and platforms for work and social gatherings. Build it and they will come, is a good lesson for providing more infrastructure like this in our streets."
"We built a street, and not just a physical street, but a social street, where people were propping up their laptops working on tables in the fruit grove, sitting at picnic tables enjoying lunch or just casually enjoying the green space."
In the Smart and Complete Streets, PowerMe Street Furniture Australia charging tables were a hit with the owners of thirsty devices, with sometimes three to four phones, tablets or laptops plugged into the one unit.
"We saw a real mix of people using the PowerMe tables – friends chatting either side, both phones charging, office workers coming down for breaks. People in suits charging and chatting on their phones at the same time. Little kids absorbed in games while their parents checked out the Tesla electric car," says Marketing Manager June Boxsell.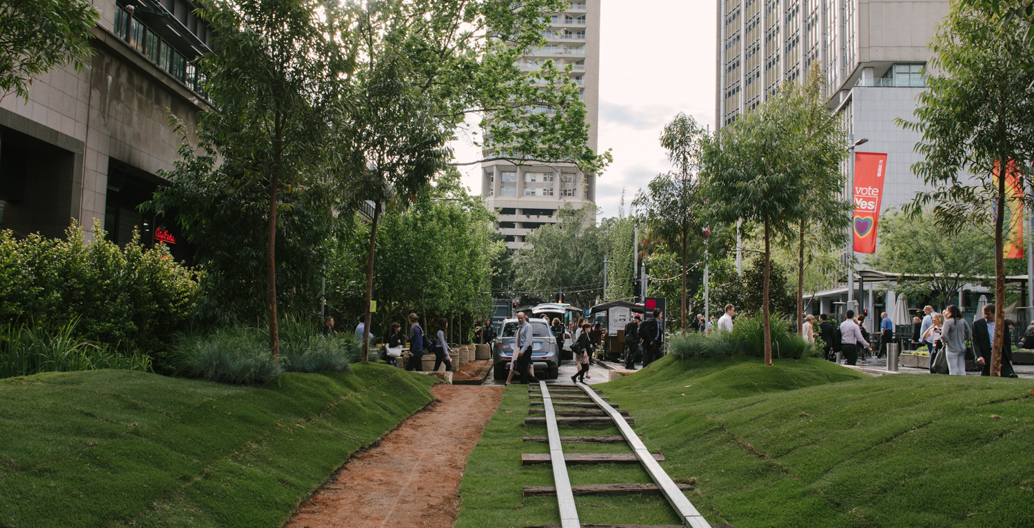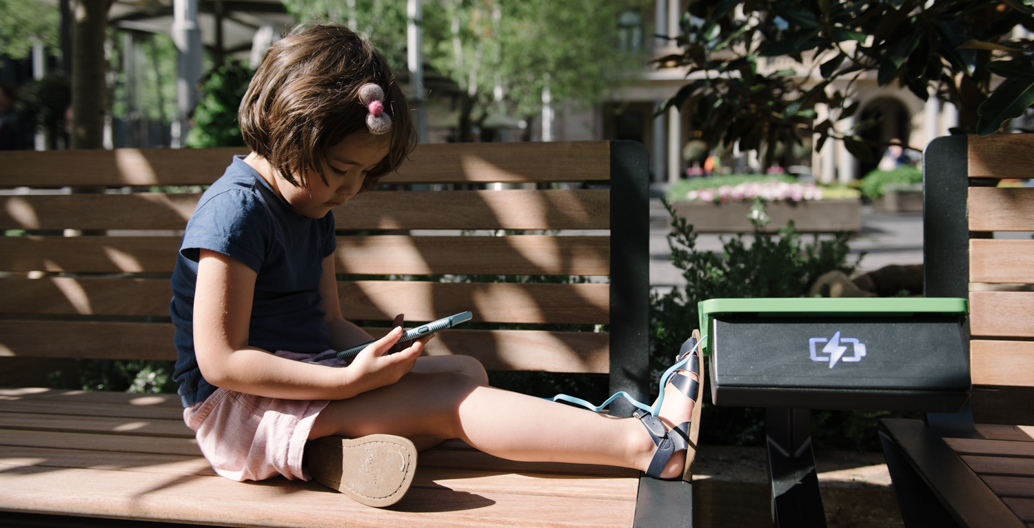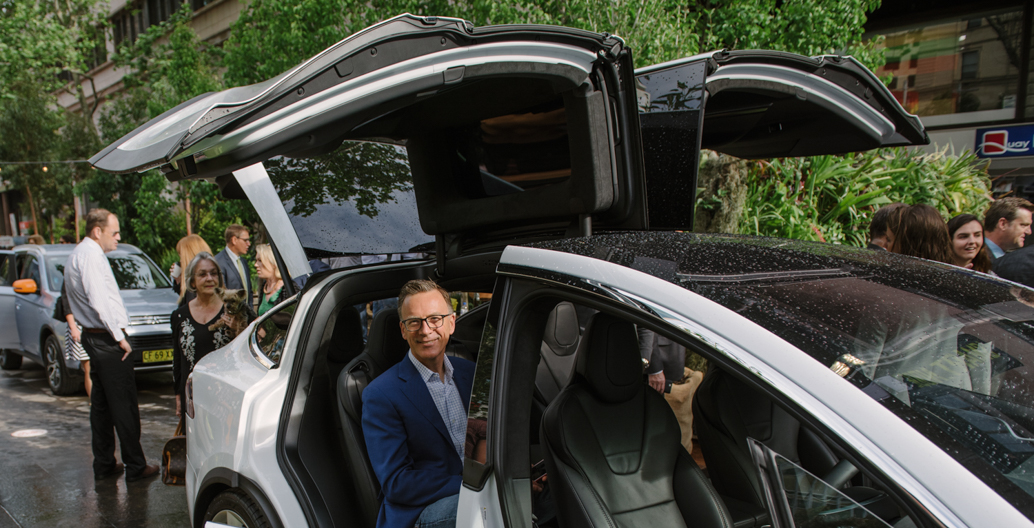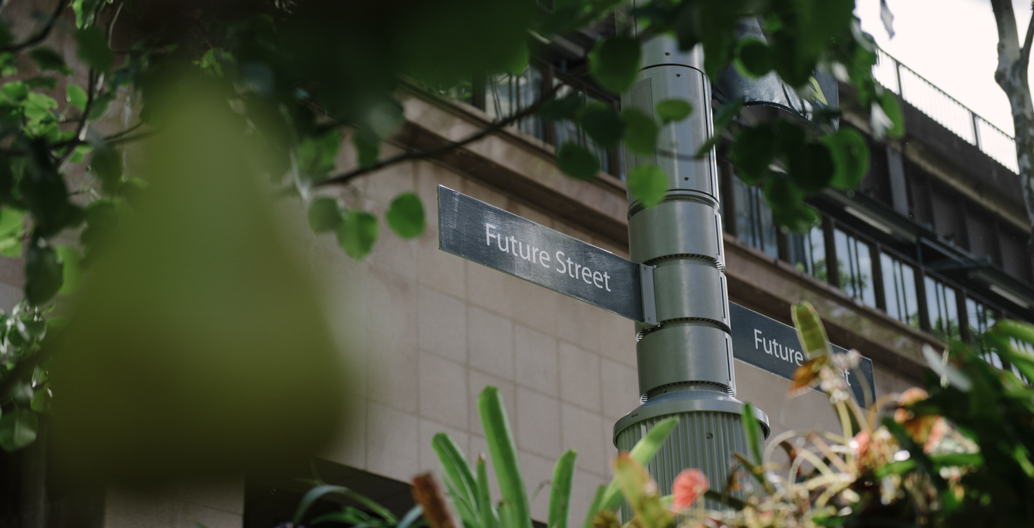 "At Garema Place during last year's pop-up park, #BackyardExperiment, we noticed local street and homeless people plugged into the GPO to charge their phones. PowerMe is a far more comfortable solution – we hope it will provide flexibility for everyone to enjoy public spaces.
"With wireless charging on the way for iPhone and already available with some Android devices, soon you'll just need to place your phone on the tabletop."
The PowerMe tables were integrated with a prototype modular seating system, ARIA, designed to make it easy for placemakers to configure furniture for the community.
"Custom furniture is popular among the designers we work with as it allows landscape architects to better craft the user experience of a place, making it more responsive to the needs of those who work, live and play there each day," says Boxsell. "Our mission is to bring lasting enjoyment to public places, and this makes that so much more accessible for public spaces and projects where design time and budget is limited."

In the Green Street, a lush wall and Andreasons Green's generous canopy of trees sheltered picnic tables paired with moveable seats and stools to create a relaxed, protected area popular with the lunchtime crowd.
Lighting by WE-EF illuminated the park at night, catching the pears in the trees and making the place feel safe after dark.
To manage waste in the pop-up, solar powered Escola SmartBin garbage and recycling prototypes were in action, equipped with sensors to monitor fill levels and alert custodians in case of a fire.The bins also can be fitted with interactive speakers that thank users for their deposits in Australian slang, or with applause. They can be used to track passing pedestrian traffic, or detect local weather.
"The Escola SmartBins include some game changing technology for public health, operations efficiency and the cleanliness of our cities," says Boxsell."When fitted with the ability to say 'thanks mate,' they can also add a some fun to your busy city day."
The Street Furniture Australia ARIA seating system, PowerMe wifi charging table and Escola SmartBin will officially launch in 2018.
Future Street was part of the 2017 International Festival of Landscape Architecture: The 3rd City, held in Sydney in October.

––
This article originally appeared in StreetChat by Street Furniture Australia.