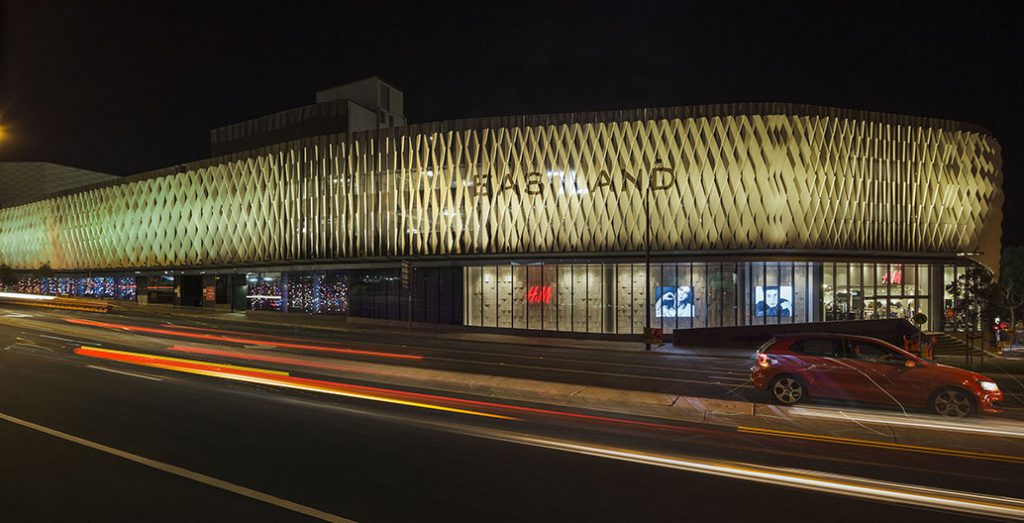 Elegant lighting for a thriving Melbourne community
With a strong focus on achieving a balance between architectural and landscape elements, the elegant lighting design for the Town Square area of Eastland Shopping Centre in Ringwood, Melbourne is the result of a truly brilliant collaboration.
With lighting design created by Electrolight and the UK-based consultancy firm, Seam, and equipment supplied by WE-EF partner Buckford Illumination Group, the lighting scheme provides both cutting edge functionality and a sense of community at the shopping centre.
"We were lucky enough to have been engaged early on in the design process," explained Jess Perry, Director of Electrolight. "This allowed the design to be developed to incorporate all client and stakeholder requirements and objectives." The stakeholders of the project included Maroondah City Council, the Government of Victoria and QIC GRE.
The QIC GRE, which manages 24 retail assets and 10 commercial office assets across Australia, the United States and the United Kingdom, will spend around A$ 655 million revamping Eastland Town Square. It will increase the size of Eastland by 55 per cent to 131,000 square metres, bringing its boundary to Whitehorse Road.
The number of shops has increased by 120 to 350 and a new Town Square at the heart of the project includes a new library, called Realm, as well as an arts space and one-stop business resource hub for local businesses.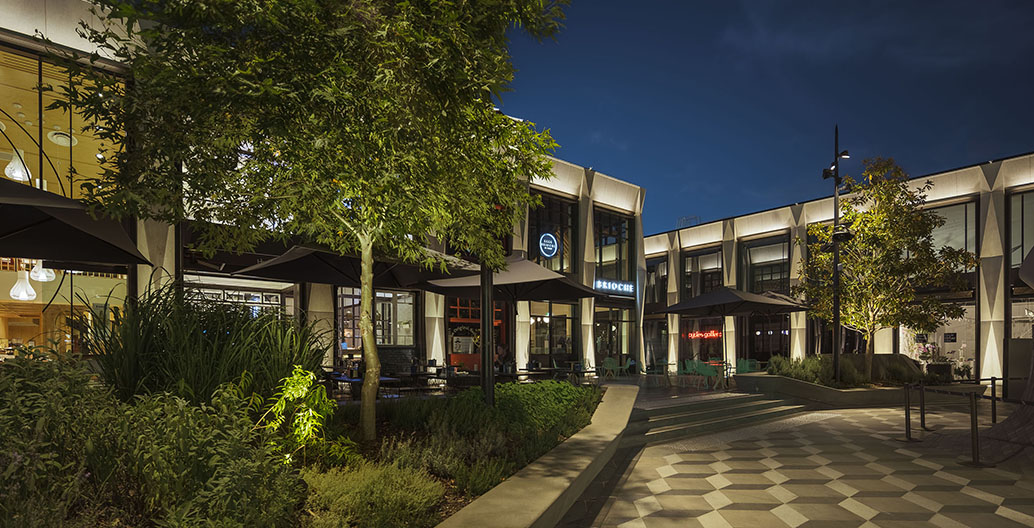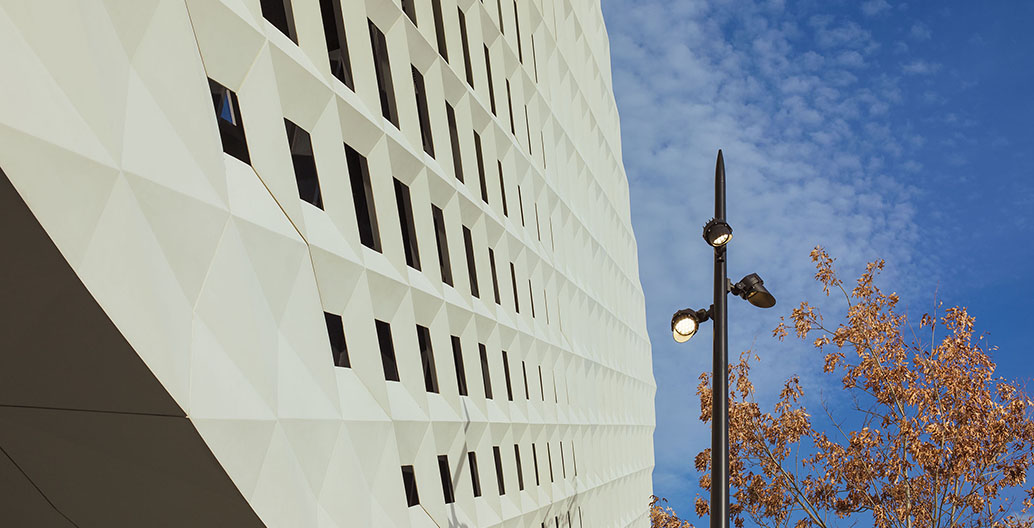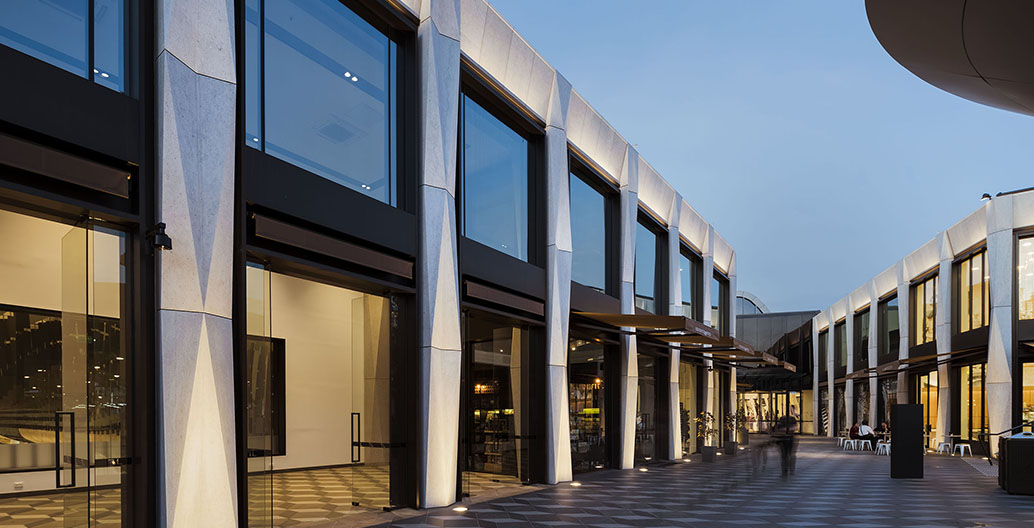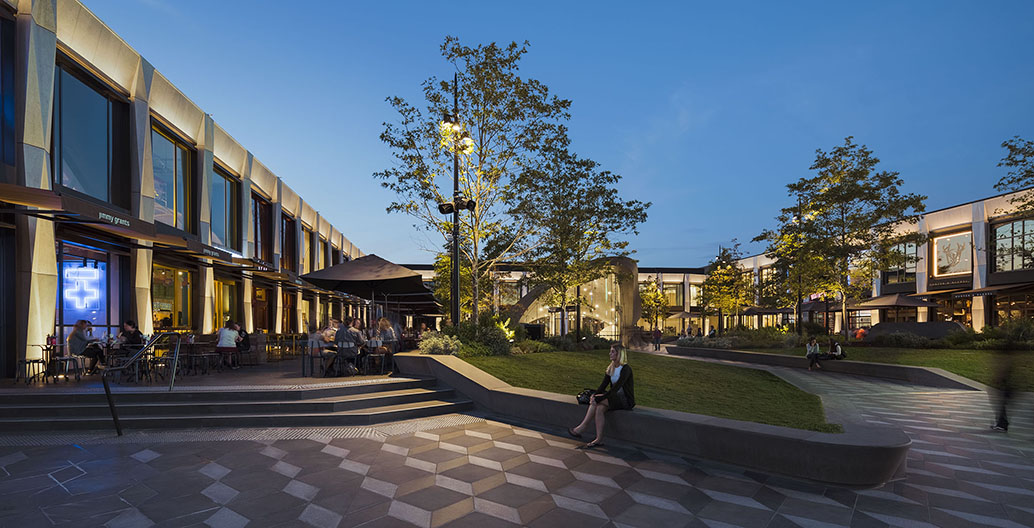 Considered by QIC GRE as both a civic and a commercial space, Eastland Town Square has employed a sophisticated lighting design for which WE-EF products were strategically selected and positioned to enhance user experience by creating drama and contrast.
"Narrow beam inground uplights graze faceted columns to enhance their texture and form, pole mounted spotlights positioned near trees provide dappled pools of illumination," Jess said. "Short post spotlights articulate the sculptural forms of trees, while spotlights at the facade highlight the texture and vertical orientation of the feature fins."
The design includes WE-EF ETC340-GB inground uplight, 24 W, to light the building perimeter and highlight the façade. The WE-EF FLC141 projectors, 36 W fittings are used to wash-light the building façade, and within the landscape to provide general lighting and accentuate trees. Uplighting of trees is also achieved with WE-EF FLD131 projectors, 24 W fittings.
"The purpose of the Town Square is to create a destination that people will want to occupy," Jess explained. "The Town Square offers a large range of dining experiences that are open at times when the retail centre is closed and therefore has been designed to provide a high-end civic type space that people can enjoy at all hours."
In addition, the Maroondah highway facade is illuminated with FLC141 projectors at night to attract the attention of drivers using the highway and pedestrians using the adjacent station.
"QIC provided a clear brief to the design team who were then allowed the time and budget to create a great space that would benefit the local community," Jess said.
"We put forward the WE-EF product, as the light fittings achieved the aesthetic and technical requirements of the lighting design. It was also important to use a product that was reputable and was provided by a supplier who offers a great service."
This is another example of WE-EF products being synonymous with leading development projects and playing a crucial role in creating the human-centric aesthetic that is required for contemporary spaces such as Eastland Town Centre. In the coming years it will become a fundamental part of the transformation of Ringwood's central business district, which has attracted more than A$ 1 billion in private and public investment.
Link: http://www.weef.de/australia-newzealand/en/news/All/All/-/247/