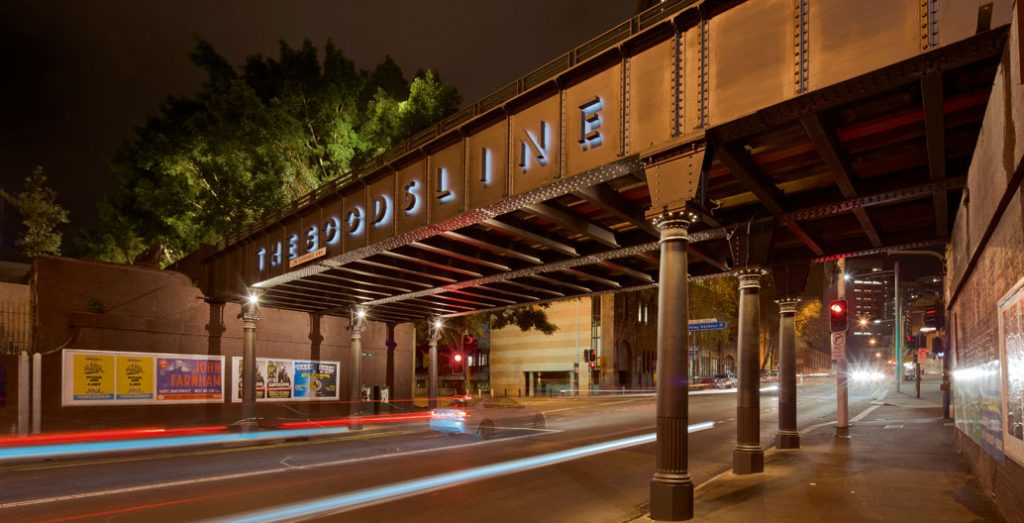 WE-EF a part of iconic Sydney renewal project – The Goods Line
The Goods Line urban renewal project has opened up a new pedestrian and cycle network from Railway Square and Ultimo to Darling Harbour. Its award-winning design sets new benchmarks for public domain and connectivity of the arts, education and culture.
The Goods Line North has transformed a disused rail corridor running parallel with Harris Street and Darling Drive from the Ultimo Road rail underbridge to the end of Macarthur Street, Ultimo.
The new precinct, officially opened in August 2015, has created an urban hub that connects more than 80,000 tertiary students, locals and visitors to the many attractions of Sydney's Darling Harbour.
Sydney Harbour Foreshore Authority (SHFA) commissioned the unique design from ASPECT Studios and CHROFI, which captures and interprets the original heritage corridor, as well as state significant rail underbridge and signal box.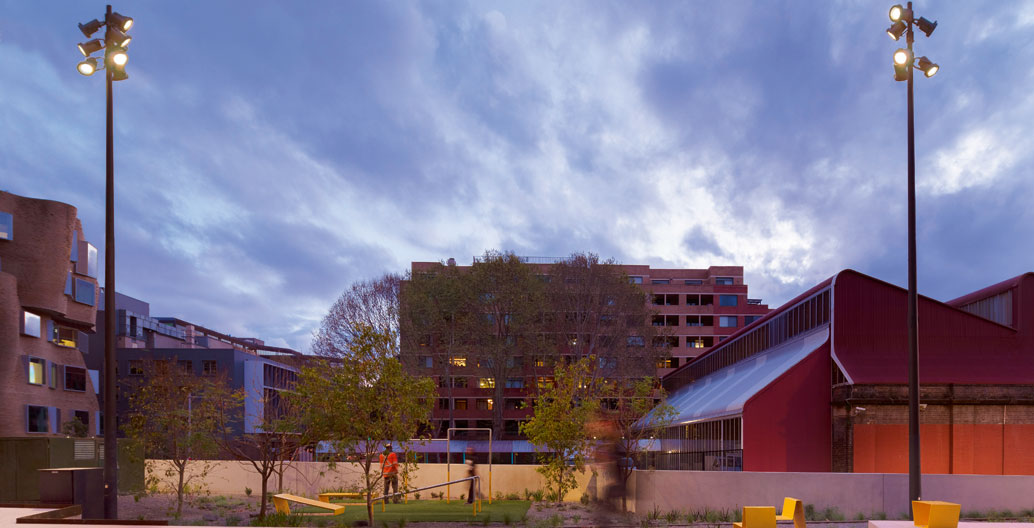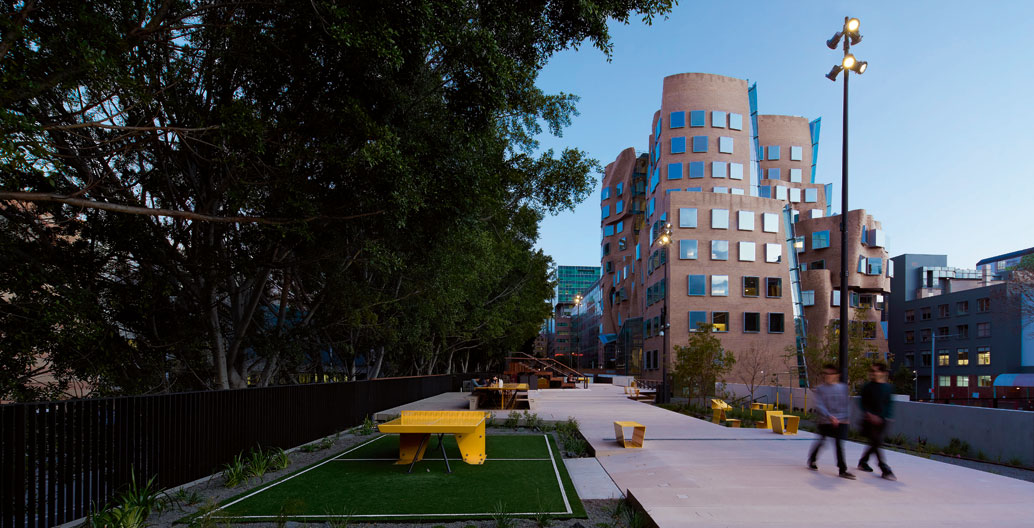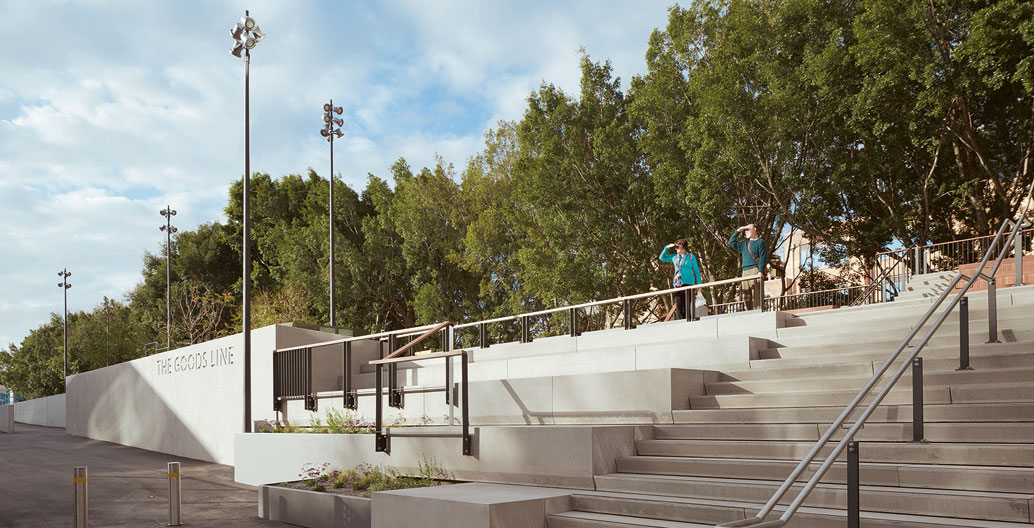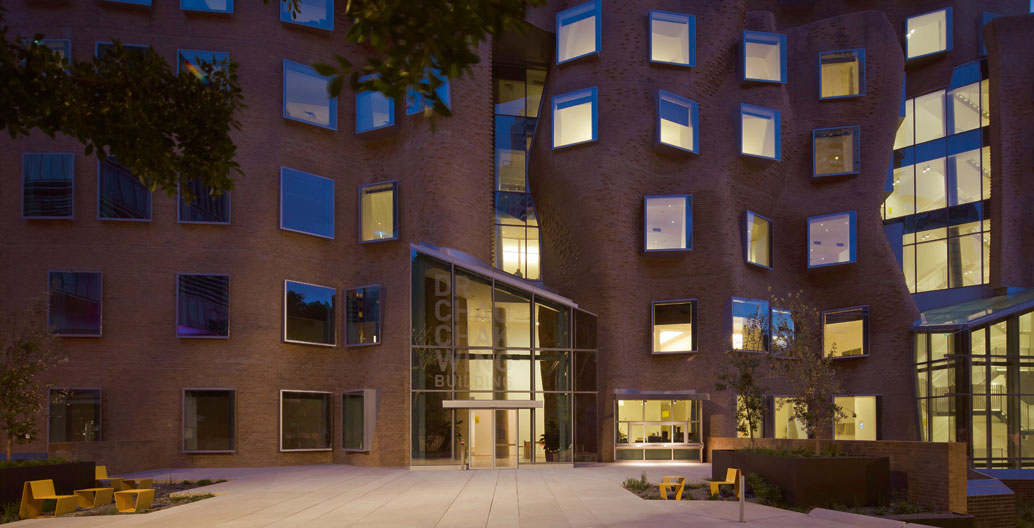 The design team for The Goods Line specified WE-EF lighting equipment, which forms an integral yet subtle part of this re-imagined landscape. Lighting Art + Science was charged with creating a lighting design that supported the creation of this linear park (known as the Ultimo Pedestrian Network), of which The Goods Line North is just one part. It has an important role to play in one of the project's main aims – improving access and circulation for pedestrians and cyclists.
While in some ways it was a standard assignment for the lighting design firm Lighting Art + Science, there were a number of aspects that set the project apart, including high aesthetic considerations as well as specific security and heritage requirements.
"Ultimately, the main role of that area is to get pedestrians through to Darling Harbour. However, it is also designed as a shared pathway for bikes and there's an adapted space for university students," according to Colin Barker from Lighting Art + Science. "Given that there was a benchmark with UPN Stage One where there are poles 15 metres apart, it was decided against 'a forest of poles' for The Goods Line," Barker explained.
The Goods Line North has poles spaced further apart and proportionally more LED modules, so as not to obstruct the view down the length of the precinct. "The poles were made taller so we could use fewer of them," Barker said. "Our objective was to provide the client with a discrete solution that still gave them the lighting they required".
"WE-EF presented a better selection of beam control, compared to other manufacturers, and a more flexible solution," Barker explained. The lighting design needed to take into consideration the proposed transformation of Sydney's Darling Harbour as well as the significant investment made by the University of Technology Sydney to extend its learning precinct with the construction of the Chau Chak Wing building and surrounding areas.
WE-EF equipment was specified for the pedestrian pathway, playground and study overflow outside UTS. While standard post top fittings were used in the outdoor study areas, a column-mounted FLC131 projector was used for the pedestrian pathway in a custom FLC240 housing.
This is where SHFA's commitment to enhancement of the overall landscape, amenity and character of the UPN, together with the influence of the project architects, becomes evident.
"When you describe it crudely, the standard LED fitting is just a flat disc. We approached WE-EF and asked them to adopt the HID housing from the previous set of fittings for the LED fitting," Barker explained. "WE-EF engineered a solution that ensured the heat in the fittings could be controlled and not have LEDs burn out. "SHFA knew exactly what it was developing and didn't want to compromise on a spectacular finish," said Barker.