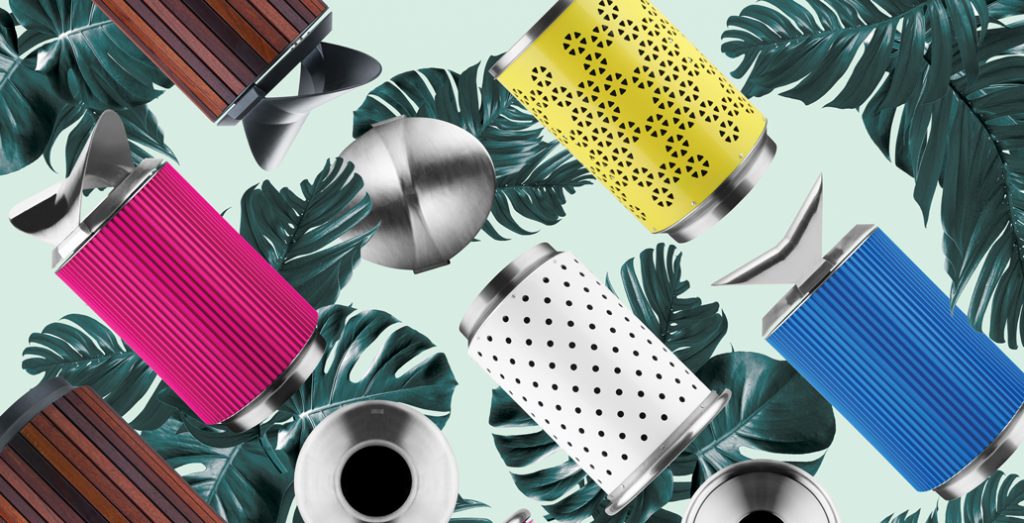 Defending the city from bin chickens
Street Furniture Australia's new Litter Solutions Handbook features tips and tricks for the discerning urban waste aficionado. For the best defence against the infamous Australian 'bin chicken', look no further.
The guide is packed with new features and includes step-by-step ordering, fresh finishes and designs, and easy customisation options.
New features include: A download template to create custom Frame Bin perforations. Add a scratch-resistant Textura powder coat finish to help surfaces stay smooth and easy to clean. Choose from fluted round bins, battened bodies or new perforation designs. Include a tray return attachment for bin enclosures in food service environments.
'Stella' and 'Dottie' are two new creative perforation patterns for round bins that pop when matched with bright powder coat colours.
The Handbook also includes Monsoon Round Bins and Enclosures with a protective curved roof design to repel water, control the size of rubbish, and deter wildlife – such as the infamous Bin Chicken.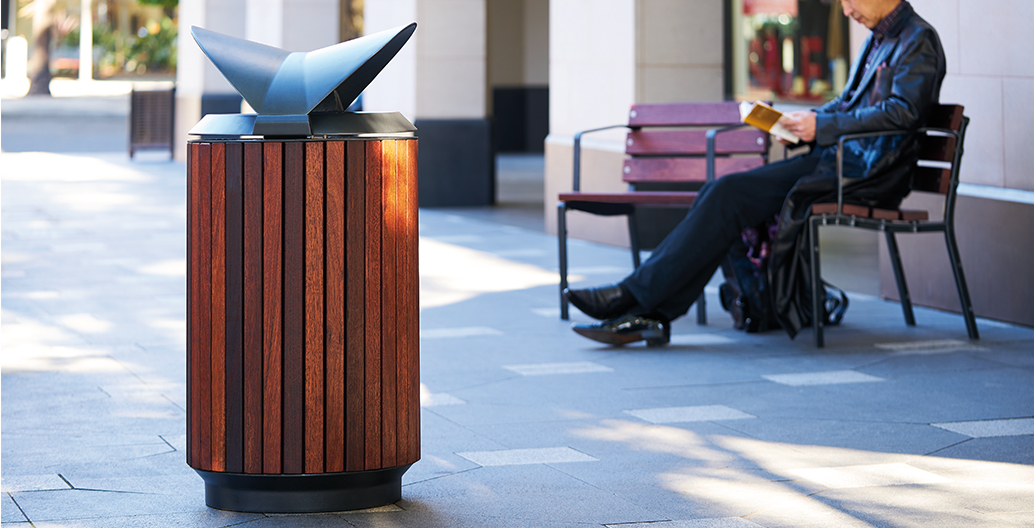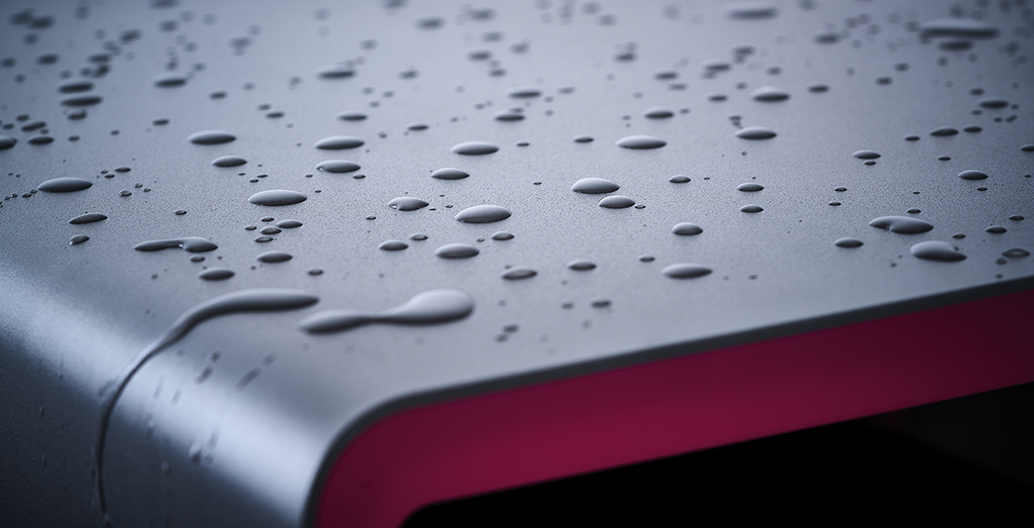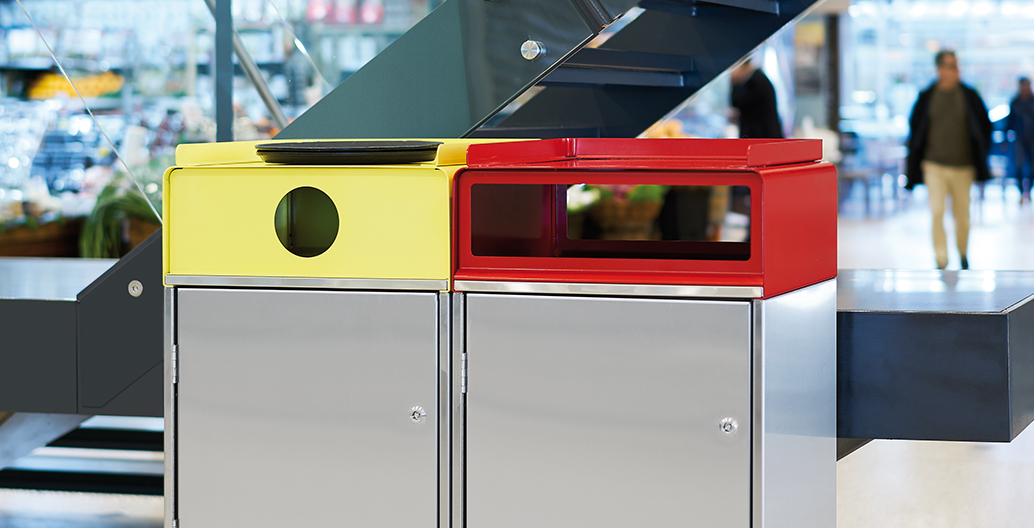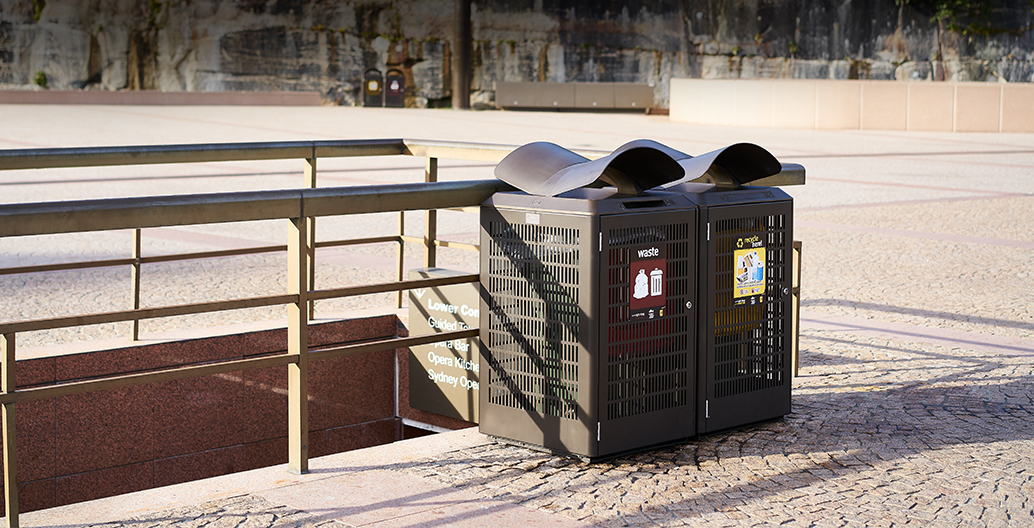 Displaced from its inland wetlands, the scavenging Australia white ibis has recently become a city icon, taking out second place in The Guardian's 2017 Australian Bird of the Year poll and starring in its own Planet Earth YouTube spinoff.
Even with the ironic love the billed bandit receives from the internet, no one likes a messy bin, which is where the iconic Monsoon roof comes in. The design stops birds from perching on top of the bin or reaching inside – no matter how long the beak.
Monsoon wings resemble the shape of the Sydney Opera House – which actually features several Monsoon enclosures around the forecourt precinct.
An elegant new Monsoon Round Bin with battened body and castings in sleek Sable Black is seen within the guide, paired with matching Forum Seats as a premium suite.
Also enquire about Escola Smart Bins with the ability to monitor fill levels, send alerts to custodians and thank good citizens for depositing rubbish – as seen in prototype form at Future Street..
––
Digital and hard copies of the handbook can be found at Street Furniture Australia.