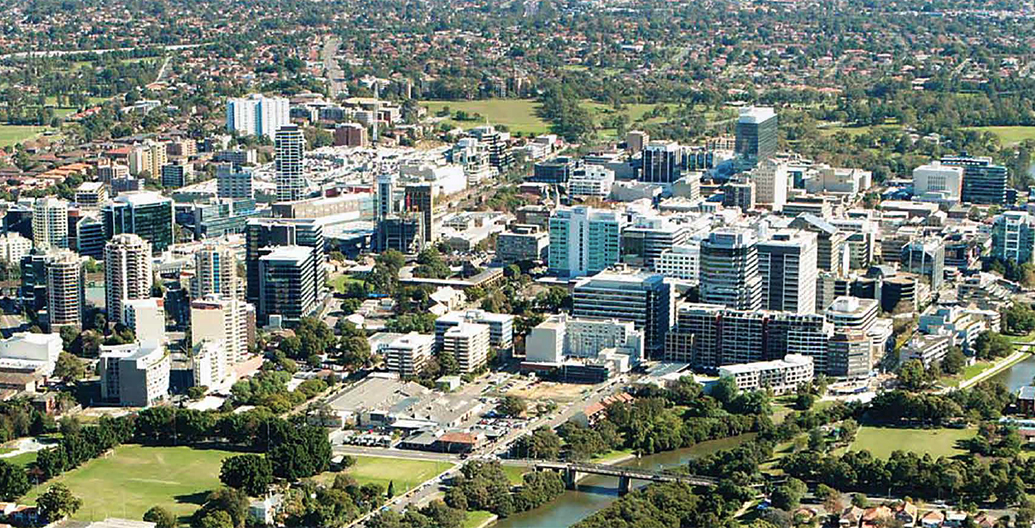 Western Sydney key to healing a divided city
Experts call on the state government to take active measures in transforming Western Sydney through investment in transport and infrastructure.
With the release of the third instalment in a series entitled Adding to the Dividend, Ending the Divide, the Committee for Sydney continues to explore Sydney's economic growth, as well as its increasingly divided society. The report provides a number of practical measures to improve the city's productivity, liveability and equity, with greater access to public transport playing a vital role in metropolitan Sydney's growth.
The report also found that on current projections, between now and 2041, the majority of jobs in Western Sydney will continue to be in retail, health care and education while manufacturing will continue to decline in its share of overall employment.
Chief among the recommendations is the formation of innovation districts, which the report describes as 'dense networks of knowledge workers and entrepreneurs/start-ups forming in mixed-use urban neighbourhoods or precincts'.
According to James Hulme, the Director of Advocacy at the Committee for Sydney 'a holistic approach is needed to address the growing inequalities within Sydney'. For Hulme it is important to understand that employment, housing and transport are all inextricably connected, particularly when the Greater Sydney area is forecast to increase its population by 100,000 people a year for the next 10 years, around two thirds of which will be in Western Sydney.
'We want to move away from a system where people are obliged to travel long distances from the western suburbs to the city CBD and you do that by creating more employment hubs, housing and transport links within Western Sydney itself,' Hulme told Foreground.
'The state government absolutely understands the importance of better infrastructure for Western Sydney. They are undertaking some major projects in terms of the Parramatta Light Rail project and they have plans for Sydney Metro West.
'A challenge for Sydney's growth is that the centre of the city is not geographically in the centre and that is something that previous governments have not addressed fully. The current [then Baird] government deserves recognition for putting in steps to try and make sure that the greater city can absorb that kind of population increase over the next 10 years.'
Phillip O'Neill, Director of the Centre for Western Sydney at Western Sydney University, told Foreground that investment into Barangaroo represents a case study in how state government can help reinvigorate Western Sydney.
'Between Penrith and Parramatta, there are a 190,000 jobs and 40,000 of these are knowledge workers. This means that the Penrith to Parramatta corridor is probably Australia's third largest knowledge worker jobs aggregator after Sydney and Melbourne CBD. So it's not as if in Western Sydney you are starting off with a blank white board', said O'Neill. 'You already have large concentrations of knowledge workers in Western Sydney but these areas need investment and encouragement by the government in order to help them grow further'.
Notwithstanding the many public debates that have raged over the development of Barangaroo, O'Neill considers the harbourside development provides a number of clues for  how a proactive government can help establish a successful innovation precinct.
'Barangaroo shows that when you have substantial government investment to provide quality work life amenity and quality residential amenity, then it is possible to attract high quality employers to open their offices in this area,' O'Neill says. He contrasted this with investment in urban growth in Western Sydney, where 'there is not one project that is underway with government support that is a fully designed, integrated, knowledge worker or innovation precinct'.
The report was praised by Hoon Han, Associate Professor at the University of New South Wales Built Environment department. Han said that while the Committee is on the right track in emphasising mixed-use development and better accessibility, the report neglects to mention the impact of smart technology on our cities and the growth of the Internet of Things (IoT).
'An ICT or IoT embedded service or infrastructure, which could communicate with other services and infrastructure, and share information not only with humans, but with objects as well, would make the innovation districts more efficient and flexible,' he told Foreground.
The report also identifies the need to invest in Western Sydney's cultural landscape, citing the establishment of a new Museum of Applied Arts and Sciences in Parramatta as a shift in policy and public investment towards the West. Endorsing this cultural shift in emphasis to the west, O'Neill believes that quality of living will be paramount for any solution to work.
'If you add up the total annual subsidy to the CBD museums, such as the Art Gallery of NSW, the Museum of Sydney, the Museum of Contemporary Art and the Powerhouse Museum, the total annual expenditure on those museums exceeds $100 million per annum. By contrast, Western Sydney doesn't have a single state government-run museum. If you look at the quality of the parks – Barangaroo, The Domain, Centennial Park, all of the Sydney Harbour Foreshore Authority parks – and the amenities that are provided, we have nothing like this in Western Sydney,' he said.
This disproportionate allocation of state funding also includes festivals and tourism promotion, for which, O'Neill adds, 'the state budget is nearly entirely spent on the Sydney CBD. We have nothing more than gestures for the promotion of high quality employment and living amenity in Western Sydney. So not surprisingly, an employer will choose to locate their business at Barangaroo rather than Parramatta.'
Meanwhile on the ground, within two weeks of commencing as NSW Premier, Gladys Berejiklian has immediately moved to support the state's ambitions for Western Sydney, announcing Stuart Ayres in the new position of minister for the $16.8 billion WestConnex motorway. While some remain concerned at the lack of equity between central Sydney and Western Sydney, this report signals an acknowledgement of that divide. The state government appears, for the moment, to be listening.