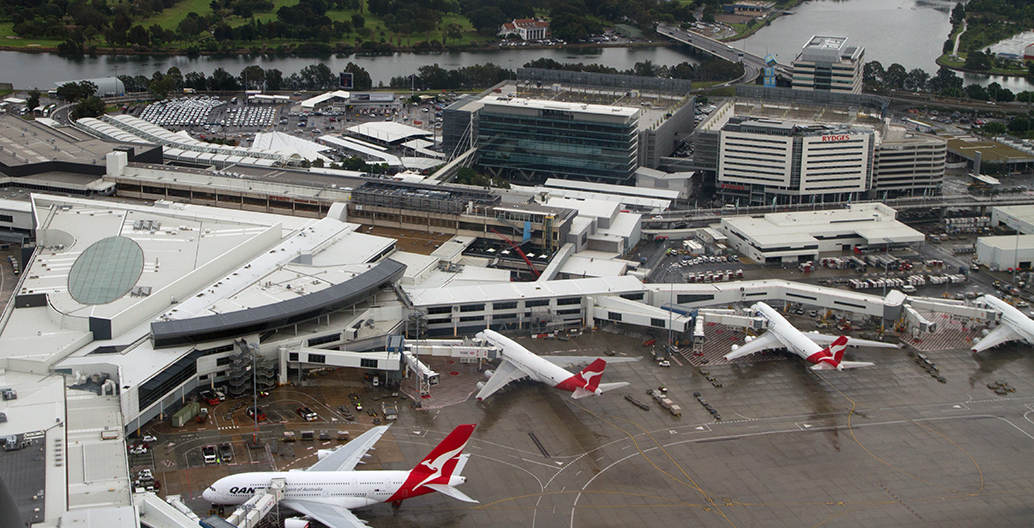 Sydney's plans for an "Aerotropolis" just "grand geometry"?
Leaked Greater Sydney Commission details about Sydney's forthcoming second airport expose plans for two massive new residential suburbs in the city's west.
A leading academic has questioned whether plans for an 'aerotropolis' centred on Sydney's forthcoming second airport at Badgerys Creek have been driven by more than just 'grand geometry'.
Leaked Greater Sydney Commission (GSC) details about the development were unveiled on October 18, exposing plans for a large-scale project involving long-term infrastructure to support development near the site and the creation of two massive new residential suburbs.
The Daily Telegraph reported that the details reveal a 'population explosion' of up to 250,000 in the immediate airport zone by 2050.
However, Centre for Western Sydney director Professor Phillip O'Neill told Foreground it seemed the idea behind developing around Western Sydney airport was one of 'grand geometry'.
'There are two large circles around Parramatta and Badgerys Creek,' Prof O'Neill said.
'But life is more than grand geometry, cities have history. We don't have clean whiteboards to build modern complex cities like Sydney.'
Dubbed 'Greater West City', the plans sketch out a major urban hub to be built around the Badgerys Creek site with high-speed rail to Parramatta, new road links and an inter-modal freight hub proposed.
Two new residential areas to be built north and south of the site are proposed as a way of accommodating expected population growth, with a proposal to build about 10,000 new units in each by 2050.
Details of the plan follow NSW Planning Minister Rob Stokes' announcement earlier in the month that a new 'priority growth area' would be planned around the Badgerys Creek Airport, generating '60,000 jobs in the region in the next three decades'.
Prof. O'Neill said one of the big issues with the Badgerys Creek development proposal was that it was 'very uncertain' what the makeup of the new airport would be, with the importance attached to the infrastructure plans by the commission 'a little surprising' without any commitment from an airport owner or operator.
'One thing the proposal does do is give major recognition of the need for giant jobs concentrations in outer Sydney to deal with population growth,' Prof. O'Neill said.
'Missing are the details on how those giant jobs concentrations in outer Sydney will be generated. And we know that is a very difficult task.'
The federal government announced Badgerys Creek as the site for a Western Sydney airport in 2014, with the first stage focusing on supporting an operational capacity of 10 million passengers annually.
A second runway, planned to be built when the airport is predicted to reach capacity at 37,000 passengers in 2050, is based on the long-term capacity of the airport accommodating 82 million annual passengers by 2063.
Plans to build up the new Elizabeth Park Industrial Zone into a business hub are also flagged, along with Penrith, Blacktown, Liverpool and Cambelltown being named as centres set to benefit from the development.
Foreground approached GSC for comment but did not receive a response prior to deadline.