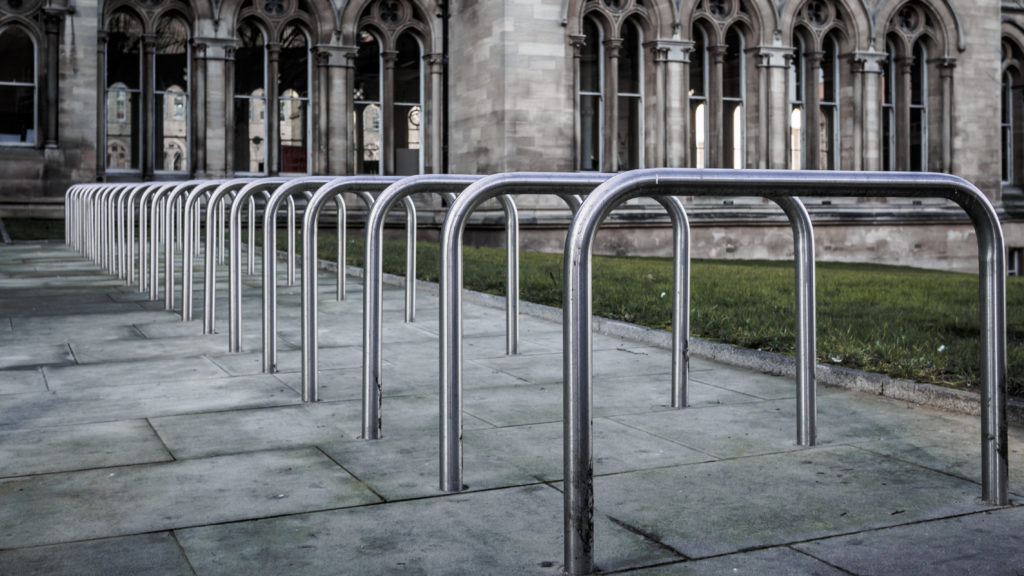 Cuts to higher education prompt concerns for healthy cities
Landscape architecture is uniquely placed to help address the urban problems presented by both the pandemic and climate change, but many in the profession fear recent changes to tertiary education funding will hurt their capacity to build better cities.
In 2018, Foreground reported on concerns that Australia was suffering from a shortage of landscape architects eligible to work in the country. The industry was thriving and demand for graduates was on the rise. Just two years later, a pandemic has all but cut off the supply of international students to Australia's universities and radically shaken up our relationship to public and private spaces. Further, Australia's federal government has brought in changes that will reshape higher education priorities and how the country funds them. Suddenly, the future of landscape architecture education is uncertain.
Making cities liveable in the face of rising urban density and climate change will be one of the great challenges of the coming century. Providing access to quality public spaces and natural environments, public transport, housing and other essential services must now be done within the parameters of climate change. Landscape architects, with their ability to synthesise areas such as horticulture, design, architecture and environmental knowledge, make them uniquely positioned to address these issues. As Jessica Hodge, senior associate at landscape architecture practice Aspect Studios, puts it, "landscape architects are problem solvers; we provide the glue that helps stick all these other disciplines together because we understand the importance of how people interact with space."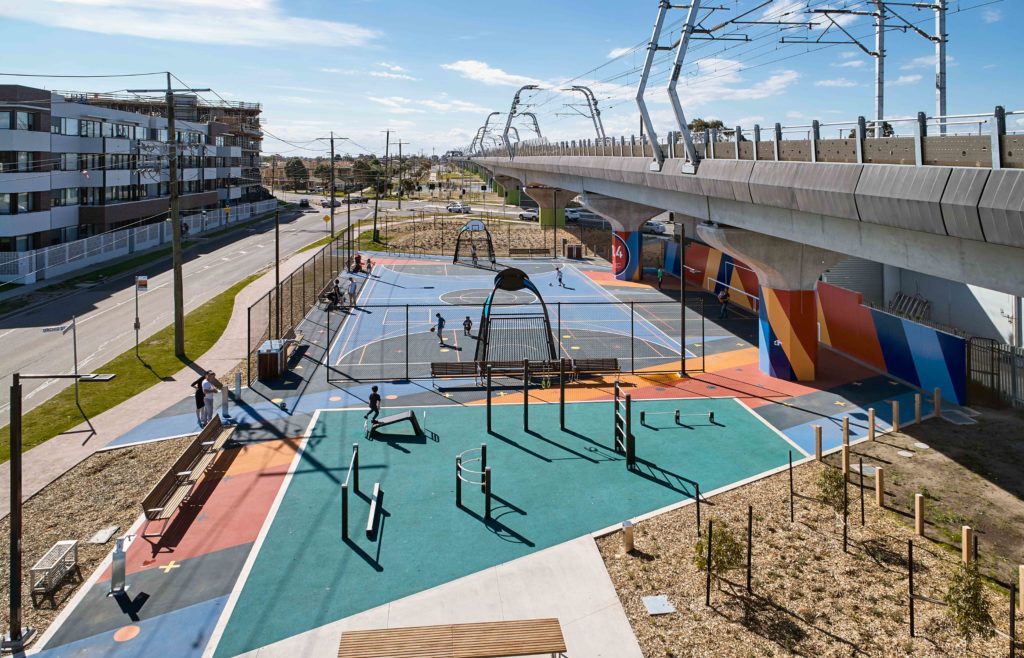 International student fees represented up to 38 percent of annual revenue for some Australian univerisites, but in the wake of COVID-19 international student numbers have plummeted. The Australian Bureau of Statistics estimated that just 40 student visa holders entered Australia in July. More recently, a pilot program to bring 300 students back into South Australia was put on hold with no confirmed start date. Australia's deteriorating relationship with China is also problematic, with the Chinese government warning students against studying in Australia.
Kirsten Bauer, director at Aspect Studios and an adjunct professor at RMIT, is concerned that the voluntary redundancy process that many universities have begun will result in a loss of knowledge.
"Sometimes it's the best people who take redundancies. The process isn't curated to get the right people in the right programs with the right leadership," says Bauer. "It's a loss of people in the discipline just when the discipline will be called upon to be more politically active, advocate and be entrepreneurial. We're looking to our academics and leaders in public space and health, and the loss of them will be felt for years to come."
David Jones, professor of urban planning and landscape architecture at Deakin University, whose masters in landscape architecture has just been cancelled, agrees. He believes that the universities' reservoir of knowledge, and therefore talent, will suffer.
"So much corporate knowledge is going to walk out the door—the working relationships academics have with practices, research partnerships and the relationship between senior landscape architects who have become engaged with universities through design studios or undertaking PhD by project," says Jones. "These all solidify the connections between practice and academia, which is so beneficial to the sector, but also to anyone who uses public space."
Jones is concerned that the closure of courses will dilute the credibility of landscape architecture as a discipline.
Ironically, this is happening at a time when people are redefining their relationship with both public and private spaces. Being confined to the home for months has fundamentally changed how we live. Overnight, living rooms became schools, kitchens turned into workplaces and coffee dates into walks at the local park. For Bauer, this has been an upside to the lockdowns—seeing people socialise outside of consumption culture. "Catching up for a coffee or a drink is fantastic, but it's energising to see people remember that you can just go for a walk together, or catch up in a park."
These new conditions are driving demand for more high quality public space, and better access to it. For some, this will mean moving to a regional area where houses are more affordable. The data available so far shows that the tree changes are already happening, with renters and first home buyers alike making the move away from the city. Jones says that local councils will need landscape architects to help deal with the change in human dynamics.
"If this happens, and I think it will, landscape architects will be needed at the local council level to help prepare regional areas for increased growth," says Jones. "There will be pressure on regional centres like Geelong, Bendigo and Ballarat, which aren't strongholds of landscape architecture practice, but the councils will need to hire them to solve these problems."
Landscape architects will also play a big role in developing post-COVID cities. After working with various levels of government for nearly 20 years, architect and urbanist Shelley Penn says a big demand for landscape architecture skills in the years ahead.
"In any community, you'll have people who want access to active recreation like kicking a ball or playing basketball, and others need passive respite, so they want to sit under a tree or be in a natural environment. Landscape architects are the ones who can shape those needs into a useful space. Then there's the detail around knowledge of climate and microclimates, availability of water, heat island effects etcetera that are even more important now."
The effect that good quality public space—or a lack thereof—can have on people's physical and mental health is well understood. Funding for Greening the West, which is helping to open up waterways to communities via new bicycle infrastructure, tree planting initiatives and community gardens, came in part from the Victorian government's Department of Health and Human Services because of the impacts small initiatives like providing access to a park can have on reducing diabetes and heart disease. As an extension of wellbeing, the benefits of outdoor play on childhood development are also well documented, with experts 'encouraging parents to see past the playground' and seek out unstructured wild spaces where children can explore.
In Melbourne, locality has been felt even more acutely. That city's stage four lockdown saw the introduction of limits to residents' travel outside a five-kilometre radius of their homes. As Jones points out, people are rediscovering their immediate surroundings.
"The logic of the city as an activity space is changing because of lockdown, people are being forced to explore their immediate neighbourhood. So it's an accidental decentralising of the city into the neighbourhood, which is reinvigorating them. It almost harks back to the ethos of the corner shop of the 60s and 70s." Other activities like the 'spoonvilles' that have popped up around Australia have shown just how much we need to have a sense of connection to other people, and the importance of public space to these connections.
The higher education reforms tare another variable that the discipline will have to grapple with. Education Minister Dan Tehan has announced new funding of $326 million to support extra university places in 2021, but where that money will be focused has not been announced.
A big part of these reforms and the associated funding changes are aimed at producing 'job-ready' graduates. While the government has not defined this term, Megan Lilly, head of workforce development at the Australian Industry Group, told the ABC's Life Matters radio program that graduates need to ensure they have a broad skill base that they can keep adapting throughout their working life. As Lilly says, workers will need to be resilient in a volatile labour market.
As Penn, Bauer and Jones all agree, a well-trained landscape architect should have skills in critical thinking and analysis, visual and verbal communication, and a sensitivity to how people interact with each other and their environment. That sounds like someone who would be well suited to the workforce of the future, whatever that may look like.
Arguably, these are all skills the workforce of the future will need, regardless of whether or not they're practiced in landscape architecture.
---
Cat McGauran is a writer and the assistant editor at Assemble Papers. Her background is in law, journalism and housing advocacy.