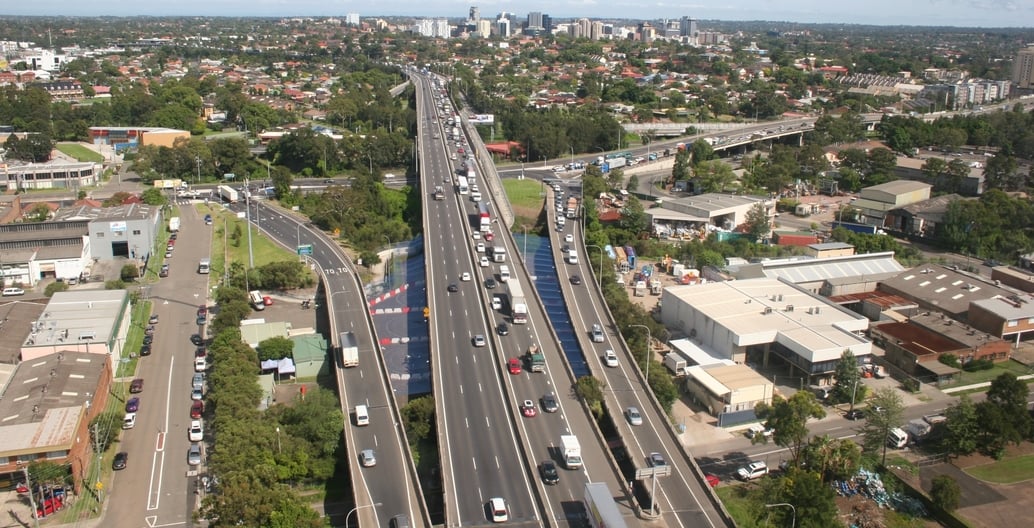 Foreground Weekly Review: Federal Minister for Roads?
Are 'congesting-busting' roads really the most important infrastructure investment for our cities?
Alan Tudge's first Tweet in his new role as Minister for Population, Cities and Urban Infrastructure in August 2018 declared that he was "looking forward to my new congestion busting role". Whereas once all roads might have been said to lead to Rome, here in Australia, the roads, it seems, are the important bit.
This month, the Reserve Bank of Australia made what counts in banking industry terms as a plaintiff cry for help. After dropping interest rates to record lows, it warned that monetary policy is not enough to get Australia's economy moving again – an observation repeated in an independent report last week. Governor Philip Lowe made an explicit call for more federal investment in infrastructure.
Since being returned to office in May, the Minister has spoken of infrastructure and population in regular media releases. However, almost the only 'infrastructure' that is discussed or celebrated is road infrastructure. Whether regional or capital, is this the best investment Australia can make in its cities?
The Minister for Cities portfolio began promisingly enough, with the announcement of a City Deals program in 2015. Intended to foster collaboration across the three tiers of government, the Deals were set up to identify local economic development opportunities, with universities seen to play a pivotal role. Last month, the University of Tasmania unveiled designs for the first building of its Inveresk campus in Launceston as part of a $260 million City Deal.
As far as infrastructure investments go, you could do a lot worse than investing in education. As the Australian Financial Review reported in 2017, it was Australia's third largest export, just behind iron ore, and growing. Nevertheless, successful education infrastructure investment requires sophisticated and coordinated planning.
Also last week, we saw the Victorian government axe it's plan for a $31b 'education city' in Melbourne's west. Among the many concerns raised about this proposal was its heavy reliance on road infrastructure. As Chris Hale, a transport specialist at the University of Melbourne, told Domain when the scheme was announced in 2012, "I don't know of any alternative jobs cluster in the world which might be located 35 to 40 minutes from the CBD and doesn't even have a train station."
Speaking to the Property Council of Australia after the election, Minister Tudge repeated the three pillars of the government's policy: 'planned, controlled population growth… lower company, small business and income taxes… and record investment in road and rail infrastructure.' The evidence of the history of urban design and city liveability shows that investment in road infrastructure has been a cause of multiple expensive difficulties for citizens, such that many cities are swiftly reversing such policy focus in favour of public transport and walkability.
Now, as the government points to its 'very strong' $100bn infrastructure pipeline, the question is what sort of infrastructure is the best investment for our cities? The Launceston City Deal predates Tudge's tenure with the Cities portfolio. So far, his vision seems focused on building 'better connected', 'investment ready' cities by… well, building more roads. A reflective observer may well see that history will be on the side of investment in education, along with strengthening broad infrastructure resilience and efficacy through better planning, design and management – and that, you would hope, means planning for our cities as if they are more than just roads.
Foreground reads: our pick from around the web on 'infrastructure' investment
Philip Lowe urges government to invest in infrastructure after bank cut official interest rates to record low of 1%. "It is appropriate to be thinking about further investments in [infrastructure], especially with interest rates at a record low, the economy having spare capacity and some of our existing infrastructure struggling to cope with ongoing population growth."
The proposed library and student experience building, designed by John Wardle Architects, will form part of stage one in the redevelopment and will be the centrepiece of a new precinct plan for the campus, itself designed by John Wardle Architects and Tasmanian practice 1+2 Architecture. "The new Student Experiences building will be a contemporary place for people to connect with one another and to continue in the long traditions of the site to gather, drawing in people from all regions of northern Tasmania to share and create new and other experiences," said Jane Williams, principal of John Wardle Architects.
The Victorian Government has dropped a consortium that it had previously chosen to develop an unused stretch of land in Melbourne's west into an "education city" boasting the presence of major education bodies, employers and new dwellings accommodating up to 80,000 people.