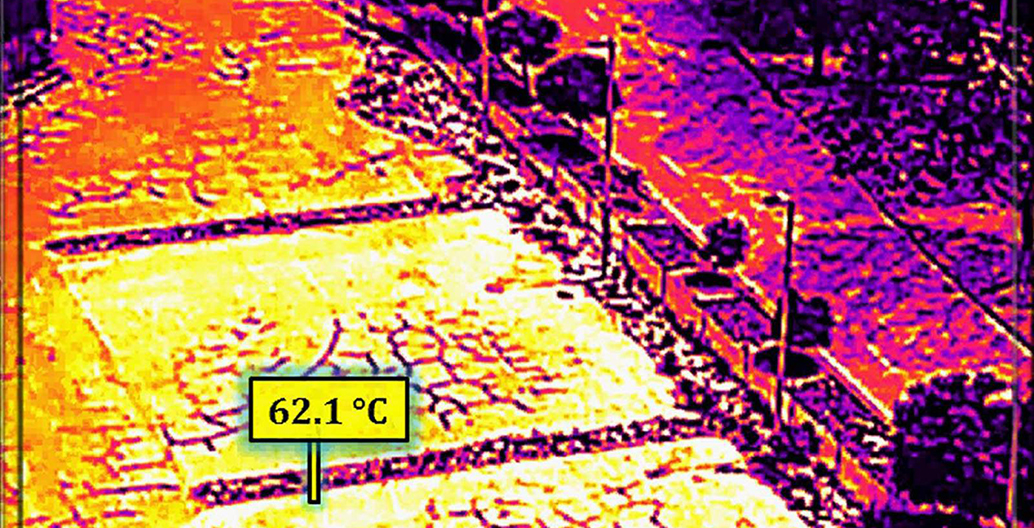 Foreground reads: our pick from around the web in September
Better urban design can save lives in Darwin's asphalt oven, while boosting the UK economy by billions of dollars. Pontevedra banishes cars, while America's public transport is on its knees. Vancouver continues its green revolution, while North Carolina's urban poor suffer toxic after-effects.
Already hotter than Cairns, Singapore and Denpasar, Darwin's inner-city is filled with asphalt and concrete rather than greenery. Long-term hospitalisation data examined by UNSW showed a correlation between admissions and days when temperatures of more than 32 degrees coupled with humidity above 80 percent. Yet despite this, there is still no coordinated urban design plan.
Source: ABC Radio Darwin
Adjusting the planning system to put good design at the heart of urban development could lead to a £15 billion boost to the UK economy and improve the well-being and mental health of millions of individuals across the UK. The new report, A Design for Life, co-authored by a former Treasury economist, says that improving mental health and well-being in our cities could have significant and positive impacts in several ways, including boosting productivity in the workplace, reducing absenteeism and bringing down the NHS and welfare bills.
Source: Workplace Insight
Miguel Anxo Fernández Lores became mayor of Pontevedra after 12 years in opposition, and within a month had pedestrianised all 300,000 square meters of the medieval centre. He stopped cars crossing the city and got rid of street parking. He closed all surface car parks in the city centre and opened underground ones and others on the periphery, with 1,686 free places. He got rid of traffic lights in favour of roundabouts, extended the car-free zone from the old city to the 18th-century area, and used traffic calming in the outer zones to bring down speed limits. Who's up for moving to Pontevedre?
Source: The Guardian
In 2017, Vancouver's city council adopted what was called a 'complete streets' policy. The policy recognizes the importance of looking at streets holistically, bringing land use, green infrastructure, public space and transportation considerations seamlessly together. One year later the city is seeing multiple benefits, as it expands tree canopy and green infrastructure, while also responding to an expanding population and more intense use of the city.
Source: The Sightline Institute
One hundred years ago, the United States had a public transportation system that was the envy of the world. Today, outside a few major urban centers, it is barely on life support. Charting the history of transport over the last century, this article argues that successive budget cuts, which have reduced services, have led to a death spiral. Only a major reinvestment (not currently likely) can forestall the complete collapse of public transport in America.
Source: Citylab
Natural disasters are often only half natural. Their impact is multiplied due to very man-made decisions, such as where to locate large-scale industrial or agricultural waste, and what environmental protections (or lack of) have been put in place. In the wake of Hurricane Florence everything from mountains of toxic coal-ash and pig effluence from intensive farming, threaten a second wave of disaster across North Carolina's Neuse and Cape Fear – home to some of North Carolina's most economically distressed neighborhoods.
Source: The New Yorker