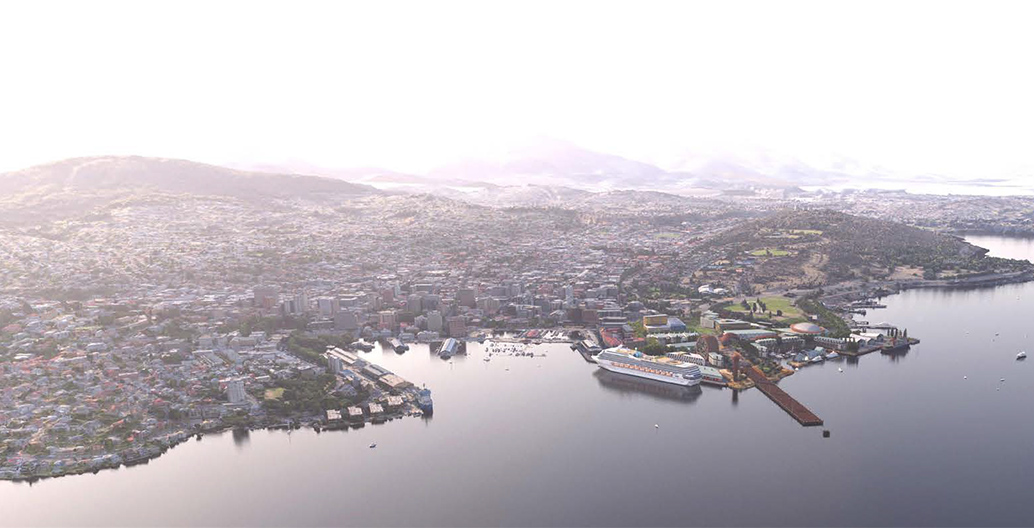 Designers fear over-regulation could burden Hobart cultural precinct
MONA's proposal for the redevelopment of Macquarie Point in Tasmania has been met with controversy, but some experts fear over-planning could hobble the project before it has properly begun.
Design experts have warned authorities developing Hobart's Macquarie Point against "over-regulating" the site.
Current redevelopment plans are being managed by the Macquarie Point Development Corporation (MPDC) and will see the 8.6-hectare former industrial site on Hobart's waterfront transformed into a cultural precinct.
The redevelopment is guided in part by MONA's vision for an art park focussed on exploring Tasmania's Aboriginal heritage and history. The art museum has worked with landscape architects Rush\Wright Associates, Fender Katsalidis Architects, Arup and others on designs for the project, which is expected to cost $2 billion and take up to three years to complete.
Helen Norrie, a lecturer in architecture and design from the University of Tasmania, said that the transformation of the space has already started, even though major building works are yet to begin.
"I think the most difficult thing for the site is where to start and that's where it has been really interesting, in that the Red Square project [a community space] is starting and the markets are starting so people are getting used to using that site and it's becoming a destination. This is really the way that cities grow – catalytically over time with one idea, testing it out and seeing how it responds to markets," she said in an interview with Foreground.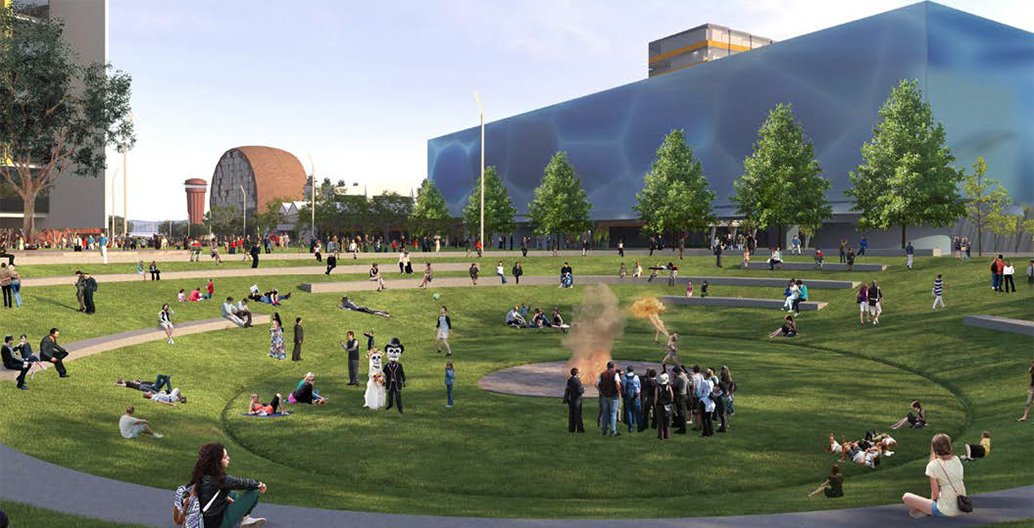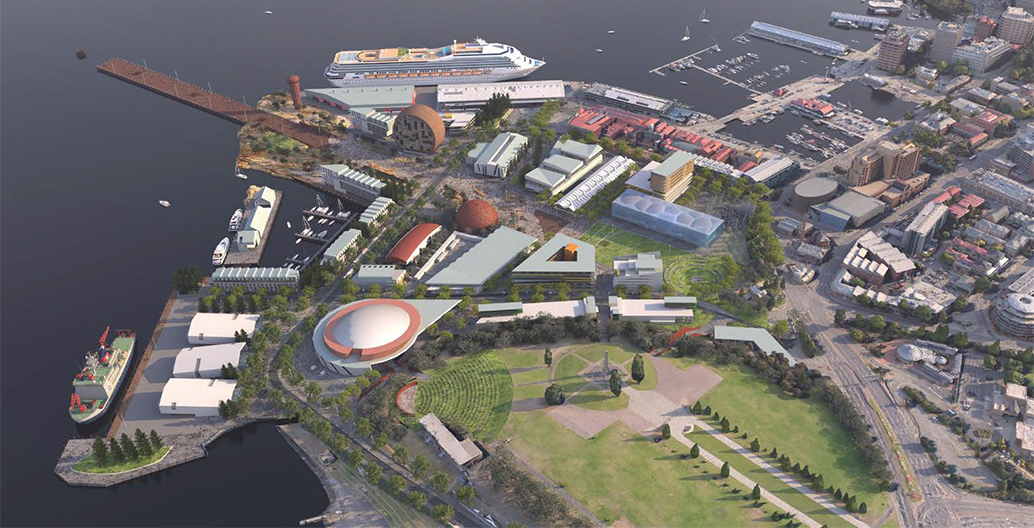 "If you have a big totalising master plan that says, 'This is the way everything is going to be', that's actually never going to come through in the 21st century because everything around us is moving so quickly."
In Irene Duckett's experience, governments often lay down an exhaustive set of regulations for a project, often without any idea of what is going to unfold.
"One of the biggest mistakes we've experienced with design regulations for a site is over-regulating because in our experience no government, often a local government, has ever anticipated what is actually going to happen," the director of Ireneinc Planning told Foreground.
"By over-regulating they constrain the ability or the potential for the unknown and confine everything to what they know or have experienced. And if you get a user like MONA or anyone else that has some innovation and creativity and they have to try and fit into a box that's been pre-determined by bureaucrats, then it's not going to fit.
"That doesn't mean no regulation. I think what you regulate and what you manage is the edge effect of how it will impact on other people, but as much as possible leave some freedom within the site for things to evolve and for the unknown to happen."
The redevelopment has been plagued by delays and criticised on several grounds. The MPDC's decision to consider British entrepreneur and co-founder of the Eden project Sir Tim Smit's proposal to build a complex showcasing Antarctic plants worried other developers, who had spent thousands of dollars in submitting their own expression of interest (EOI). The Tasmanian Aboriginal Centre, meanwhile, has cited a lack of Aboriginal representation in MONA's consultation plans, which MONA has denied.
The Greens have raised concerns about TasPorts' decision to open a forestry exports terminal that would ship timber logs from Macquarie Point, asking the state government to choose between establishing a cultural precinct or the terminal. Environmental not-for-profit The Wilderness Society also strongly opposed the forestry exports terminal, calling it a "retrograde step" in line "with some of the worst third-world economies in the world", according to its Tasmanian campaign manager Vica Bayley.
Norrie said the co-existence of the two ideas would come down to how they are managed and handled, saying it would require "a special planning exercise".
Duckett said that history is replete with examples of such co-existence but that discussions needed to take place around the port proposal.
"There are lots of examples where cultural precincts have sat very comfortably next to working ports and educational establishments. It just gives you a very vibrant, gritty kind of environment. I can't say whether the criticism is valid or not but it's a different argument as to whether or not it should continue to be a working port," she said.
The MPDC declined to comment on questions put forward by Foreground.