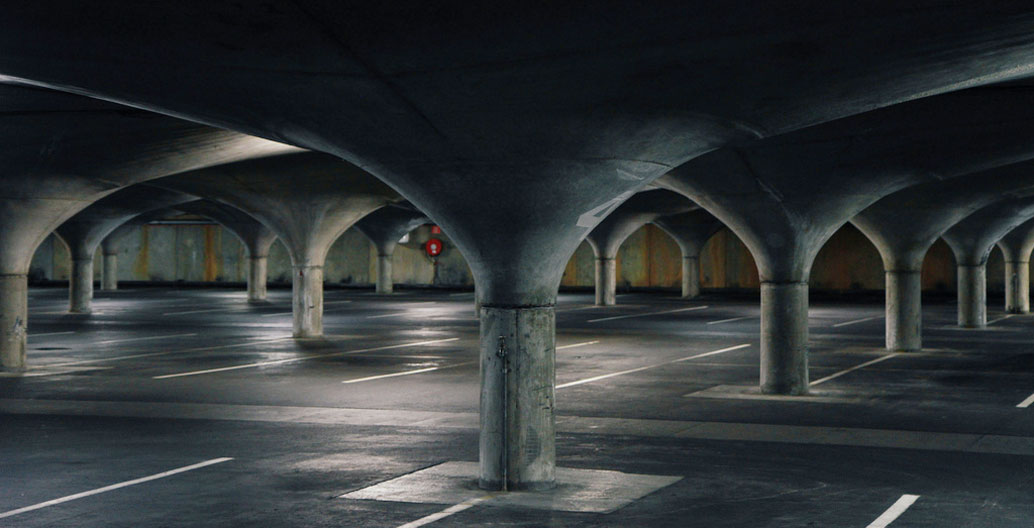 Car parking is choking our cities, and we're paying for the privilege
Traditional car parking creates unequal, inefficient and unsustainable cities. It's time for a new vision, write two University of Melbourne urban planning experts.
Car parking is complex. Its management, or lack thereof, poses significant consequences for cities. Nevertheless, within Australia it is typically controlled by several different public bodies with at times overlapping responsibilities. The result of this diffuse and discombobulated system of control has often been limited strategic planning and the persistence of a status quo governed by outdated, unused or poorly examined and aligned metrics. Thankfully, though, many governments within major metropolitan areas now show a burgeoning desire to overcome high levels of car dependence and cities are moving to prioritise active and sustainable modes of transport.
Since 2004, Australian cities have witnessed substantial improvements in active and sustainable modes of transport. Each capital city has seen rising public transport patronage figures, a growing uptake of walking and cycling and declining car use per capita. But recent figures show total vehicle kilometres travelled (VKT) increasing, with mass transit's share of motorised passenger kilometres being remarkably stable over the past several decades and car ownership rising steadily. While rising wealth and other demographics contribute to these trends, two core factors remain: continuing population growth coupled with the opportunities and constraints urban areas pose to residents. Across many OECD cities, despite "peak car" predictions, a plateau (and in some cases, growth) has emerged, with no certainty that current transport policies will achieve a meaningful decline in car dependency.
But Australian planners have largely ignored the untapped potential of car park policy to be one of planning's fundamental control mechanisms. While knowledge about the widespread impact of parking has grown in past decades in certain academic sectors, planners have been slow to adopt key concepts. Car parking policy is hardly glamourous, but challenging politics, gaps in strategic knowledge, poor agency coordination and the difficulties of ascribing clear causality to complex urban problems have all contributed to prevent reform.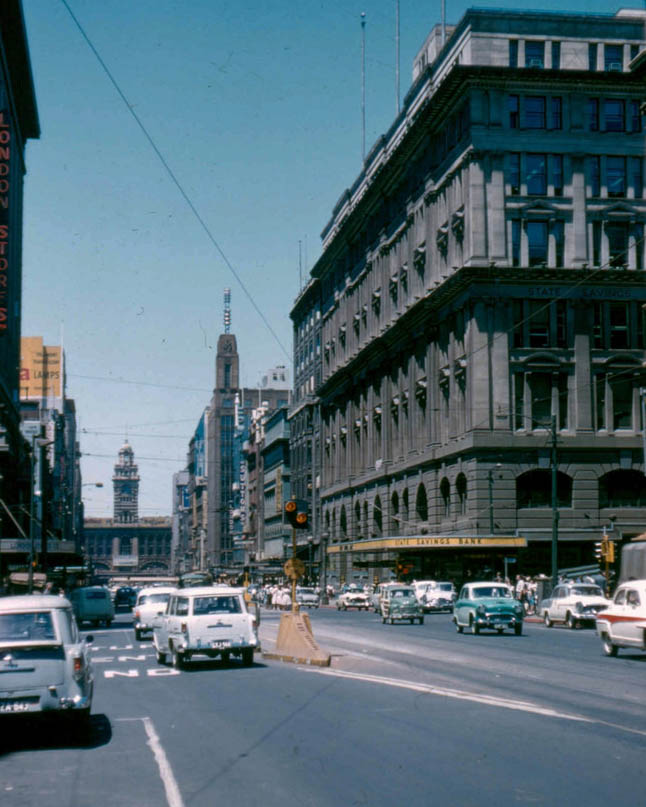 Have on-street parking approaches changed since the uptake of car ownership? Image: Chris via Flickr, Elizabeth Street, Melbourne c. 1960
Where Australian planners have parked ideas
Three major parking policy approaches have emerged over time, dubbed: conventional, parking management, and responsive approaches. This classification involves two broad distinctions: firstly, whether parking is delivered for and by each site (or serves a larger area), and secondly, whether parking is seen as infrastructure (a government delivered public good), or a market-delivered good (or real estate based service).
'Conventional' parking has been used in many western cities throughout the past century, and is typified by enforcing minimum parking requirements (MPRs). This approach has been widely discredited as "a pseudoscience of planning" that generates inefficient and excessive amounts of car parking, imposes hidden costs on citizens (particularly disadvantaging those on low incomes), increases the costs of housing, and harms ecological sustainability. Though western cities have steadily been shifting towards other policy approaches, minimum parking requirements persist in most, despite some reductions.
Parking management approaches involve the use of a range of tools such as permits, pricing, time limits, and enforcement to actively manage supply and demand. While widely used in Europe and promoted in many parking policy manuals, they can be criticised as cumbersome and resource intensive for government agencies, and not fundamentally shifting far from conventional approaches.
The third major approach is characterised as responsive. This approach is based around pricing parking to account more accurately for actual demand, to incentivise use of active and sustainable modes of transport, and advocating generally for more efficient publicly-shared spaces (not exclusively used by cars) and area-based planning. It can be said to include Donald Shoup's well-known reforms, as well as Paul Barter's adaptive and walkable parking reforms.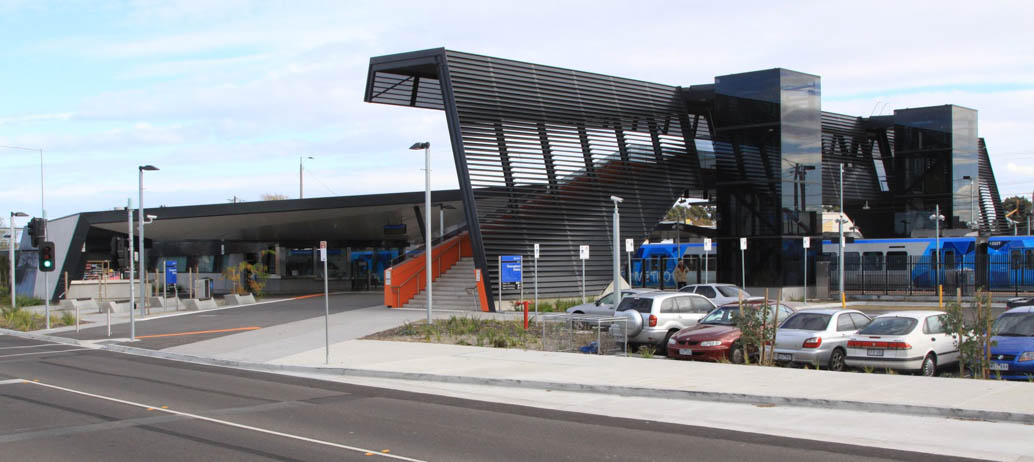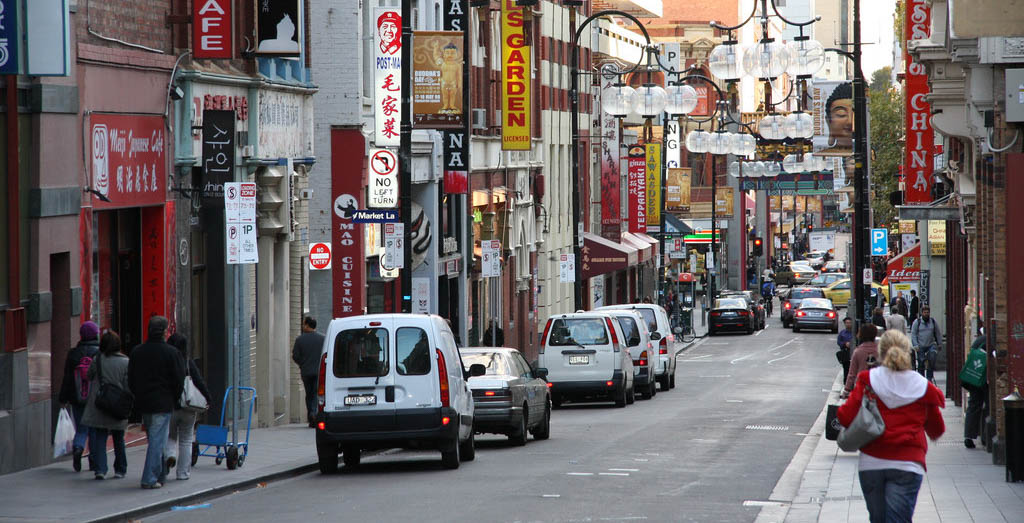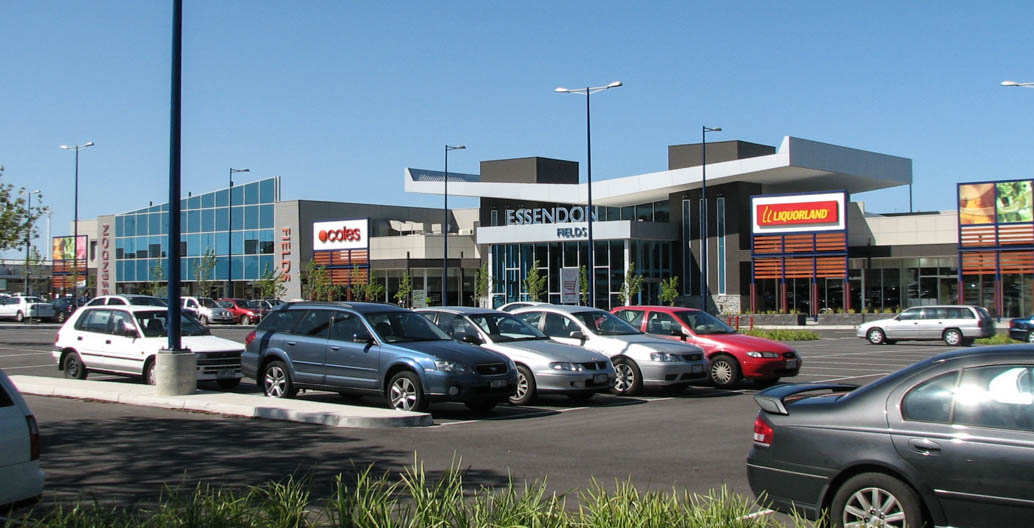 Car parking's impact on resilience and sustainability
Parking can directly compromise the adoption of active and sustainable modes of transport. Firstly, free and easily accessible parking contributes to induced driving and car ownership. For example, researchers from Oslo's Institute of Transport Economics found that access to private household parking facilities triples the likelihood of car ownership, whereas increasing the distance between parking and destinations reduces car mode share. This means planners must disincentivize convenience (including factors of distance, time and pricing), and reduce its domination of urban space. Secondly, on-street parking can directly compete for limited road space, inhibiting the ability to reallocate street space to improved pedestrian or cycling infrastructure (such as bicycle lanes), or to create priority lanes for road-based public transport (such as buses or trams). Additionally, on-street parking spurs congestion from "cruising" for parking spaces, and movements in and out of spaces, and well as increasing the risk of "dooring" cyclists.
Public transport priority is crucial to compete with the convenience cars currently deliver. This applies both along key transport corridors and in dense, mixed-use activity centres, as well as in local neighbourhoods. In metropolitan Melbourne, nearly 85 percent of households have walkable access to local buses, though rail accounts for under 30 percent. For cities to evolve with integrated transport options, long-term thinking must take precedent over short-term "easy wins". Firstly, site-based parking built into individual developments has particularly poor adaptability over time given the practical longevity of the built environment (often around 50 years), and the slow pace of incremental housing redevelopment. Secondly, the political will to replace on-site parking with public transport is fraught with difficulty, as local resistance mounts when competing needs are high.
Thirdly, there is fundamentally an existing entrenchment bias towards status quo understandings, assumptions, mechanisms and imaginations, coupled with a generally poor understanding of car parking dynamics (even within relevant planning agencies), making it particularly difficult to shift from existing assumptions without substantial effort.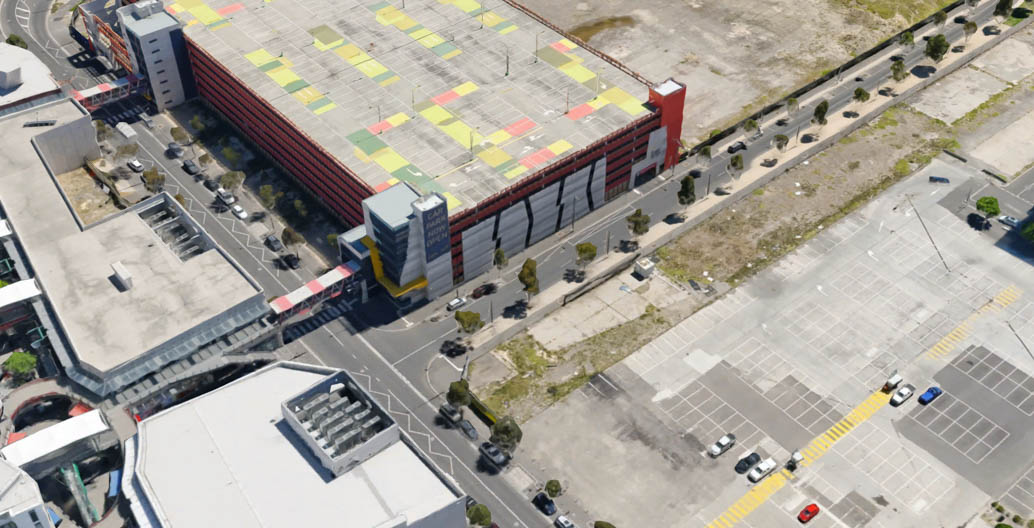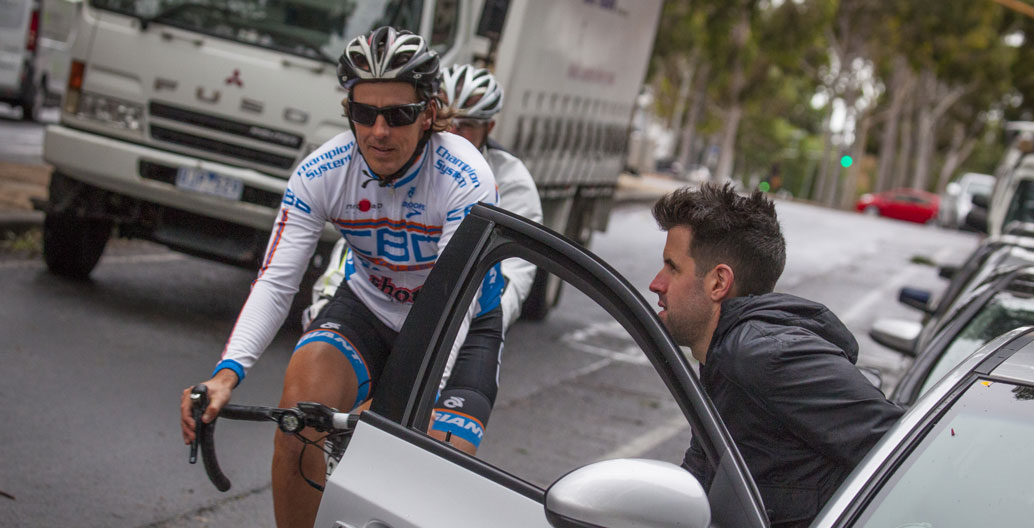 Perth and Melbourne's approaches to car parking
Perth is typically characterised as a low-density city, with its major metropolitan and local planning systems based on US models, encouraging sprawling development, segregated land uses, highway building and the lack of an effective urban growth boundary. In recent decades, higher densities and more compact development has increased, particularly within central areas, and alongside a range of significant public transport improvements. While car use peaked in the 1990s (at approximately 85 percent of all journey to work trips), it is still high (approximately 63 percent according to 2016 census figures), and dominates much of the existing urban form. It was only until 1999 when the City of Perth instigated licensing and taxing of parking spaces (except private residential) within the Perth Parking Management Area (PPMA), using the revenue to improve access.
In 2017, Perth's Transport @ 3.5 Million plan was released, planning ambitious transport policy, with new heavy and light rail, subway lines, and bus rapid transit (BRT) utilising high frequency corridors, as well as new highways and freeways, and upgrades to existing road networks. Parking strategies are to be modelled on the CBD's PPMA to manage demand and shift demand to active and sustainable modes of transport. However, local governments will only be "encouraged" to adopt these strategies. The removal of some on-street parking in the CBD to provide protected cycle lanes is mentioned (using Melbourne as a precedent). Investigation of "unbundled parking" in the form of rented or sold parking spaces separate to developments is mentioned briefly. Interestingly, the strategy contains significant interest in the potentially positive impacts of autonomous vehicles, noting their rise seems "certain", and only abstractly noting potential drawbacks in the form of competition for active and sustainable modes of transport.
Melbourne's current metropolitan plan, Plan Melbourne Refresh, has a renewed and more specific focus on improving active and sustainable modes of transport (including priority for pedestrians in residential neighbourhoods) and multimodal public transport connectivity compared to 2002's Melbourne 2030. Refresh specifically focuses road-based public transport improvements around priority and right-of-way, as well as frequencies and connectivity, utilising the Principle Public Transport Network (PPTN) (currently being updated in 2017, to be incorporated into planning schemes) to indicate current and future priority routes, as well as increased population densities. It explicitly outlines road user conflicts, the necessity of trade-offs in reallocating limited road space, and the need for priority bus lanes in outer and growth suburbs to address transport disadvantage, necessitating removal of on-street parking and greater reliance on off-street parking. Though its stance on public transport priority over on-street parking is clear, it contains no further detail on parking policy, and it is not clear how and in what form "increased off-street parking" will be resolved.
Getting governments to drive through car parking policy change
In line with shifts seen across many US cities, Perth and Melbourne in the past decade have generally shifted, at least in policy rhetoric, from conventional "predict-and-provide" approaches towards holistic parking management. While some local councils are showing interest in more responsive approaches, such as pricing and more shared, public parking, there has been little substantial implementation at a large scale. However, notable changes to broad policy have occurred, with far more interest in developing integrated transport strategies and municipal-wide parking strategies that cover all forms of parking, and align them with broader transport and land use aims. This coincides with more targeted integrated metropolitan transport strategies aiming to prioritise active and sustainable modes of transport , rather than simply vaguer notions of "improvement", or "balance" with cars.
It is possible that changes in policy could create more meaningful attention to parking across broader policy realms as a key mechanism for fundamental urban change, opening up interest in, and capacity for, strategic coordinated action and agenda-setting. Shifts towards more integrated metropolitan governance such as the new Transport for Victoria agency may also represent opportunities for improved overview and coordination. To date, however, existing practices and norms are only sporadically challenged, and the norm of fragmented planning appears inadequate for overcoming status quo approaches.
Where to from here?
Currently, cities continue to subsidise the car ownership of some residents in rigid physical manifestations at the expense of efficient resource distribution, social equity, housing affordability, built environment and policy adaptability, and strategic processes and control. Despite the rhetoric, predict-and-provide approaches are still overwhelmingly driving policy (reductions have happened, but are fairly insubstantial). While a small number of municipalities are expressing interest in zero-parking developments, there has been no significant commitment to removing this rigid mechanism, and few have been developed (often resource-intensive legal processes bog them down). This represents a reliance on "objective demand", ignoring the effects of induced driving and knee-jerk policy responses due to purported demand.
Overall, despite some significantly positive shifts in thinking around parking and its impacts, there is still a problematic lack of long-term strategic visioning. This includes the persistence of reliance on minimum parking requirements and lack of attention given to existing private parking spaces, but includes the need for parking's inclusion in other integrated strategies, and for more municipality (and regional) scale strategic overviews considering all types of parking infrastructure, and their policy alignment with broader goals.
––
This is an abridged extract of Moving towards transformative strategic planning for car parking: Approaches in Perth and Melbourne, a paper presented at the 2017 State of Australian Cities conference.
Rebecca Clements is a PHD candidate at the Melbourne School of Design. They research in Urban Politics, Qualitative and Multi-method Research and Public Policy, whose current project is looking at adaptive carparking in Japanese cities. 
Alan March is Associate Professor in Urban Planning at the Melbourne School of Design. He is also Associate Dean (Undergraduate) in the Faculty of Architecture, Building and Planning and Director of the Bachelor of Environments. Alan has twice won the Global Planning Education Network's prize for "Best Planning Paper" (2007, 2011). His teaching includes urban design, planning law and planning theory subjects, and he was awarded a Faculty teaching prize in 2007.