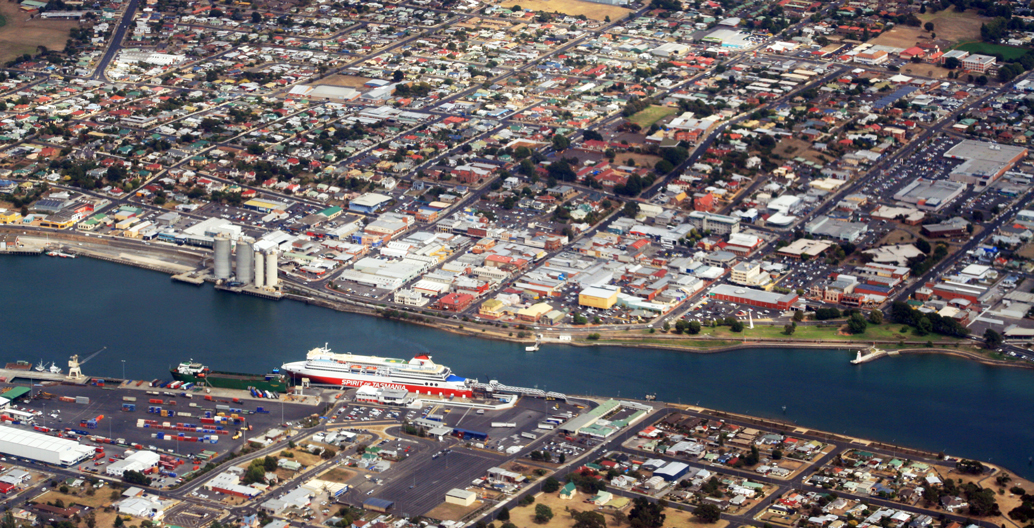 After metrics: new narratives to revive the regions
After decades of urban metrics flung at a revolving door of decision-makers, George Megalogenis argues it's time to bring a more human-centred narrative into city and regional planning for his 2017 Griffin Lecture.
It's been said that Australian cities are orphans – giving much but getting little love in return. And it's true that our large cities drive Australia's economy, generating great productive value in a globally connected knowledge-based economy. Yet when it comes to looking after them, they fall between the cracks of national, state and local government responsibilities. While the majority of tax revenue is generated by our cities, most of it goes to the national government – to be partially returned to state and local government via something called 'horizontal fiscal equalisation' (the mechanism we use to redistribute GST according to need). Who gets what share of this makes for suppressed rage at the COAG media conference pantomime.
City mayors meanwhile declare this the age of the city. They are prepared to act, they argue, while national governments change, equivocate and blame the Senate. But this endless spruiking by mayors and constant measuring and indexing by accounting houses is hardly a plan for northern Adelaide (where youth unemployment runs at over 30 percent), Narembeen in WA's wheatbelt (officially one of the lowest earning communities in the country), or even Newcastle (still struggling to wean itself off coal). Measurement is not a plan, just like city dashboards don't tell you where you're going.
Over the years Australia has, however, toyed with the idea of getting serious on city strategy. In 2009, Kevin Rudd's COAG agenda kicked states and territories into action. And after a quiet patch with Gillard and Abbott, Turnbull revived cities with a new portfolio of Cities and Digital Transformation; albeit with a modest program announced by the Assistant Minister Angus Taylor with – wait for it – $50m for a national Smart Cities and Suburbs Something Something.
Authors and journalists have also pushed for thinking more broadly about links between cities and a country's productivity. One year (2010) we're quoting Steve Johnson's 'Where do good ideas come from', the next (2011) we're quoting Edward Glaeser's 'Triumph of the City'. Together they mapped the origins of creative enterprise and innovation; charting the rise of the entrepreneurial class, while explaining the post-war miracle that lifted us all out of poverty.
Then came Trump. The educated urban elite, gathered in its city enclaves, found a unified opposition in those who never saw the benefits of globalisation. Since the election, the disparity between America's globally-connected centres and its regions and rustbelts has been made even more stark. And does Australia think it's any different?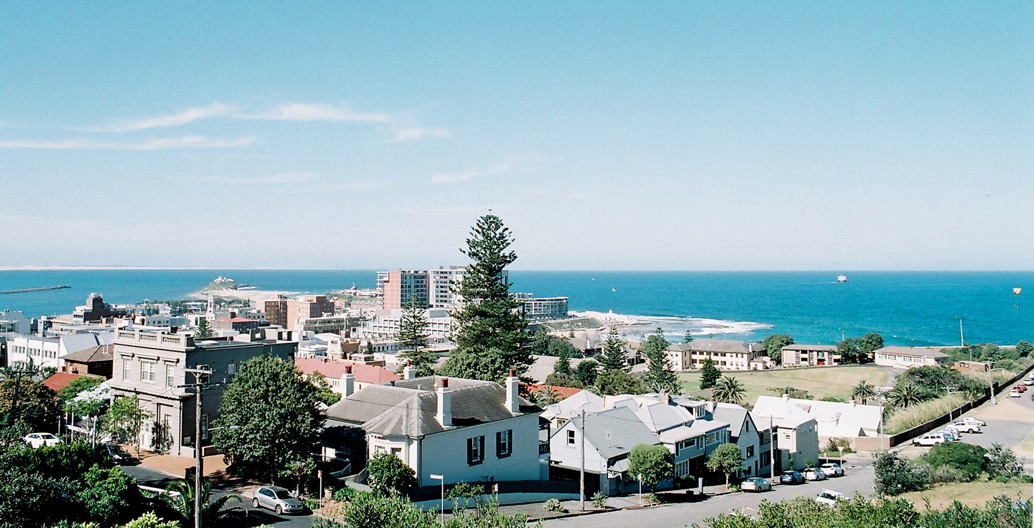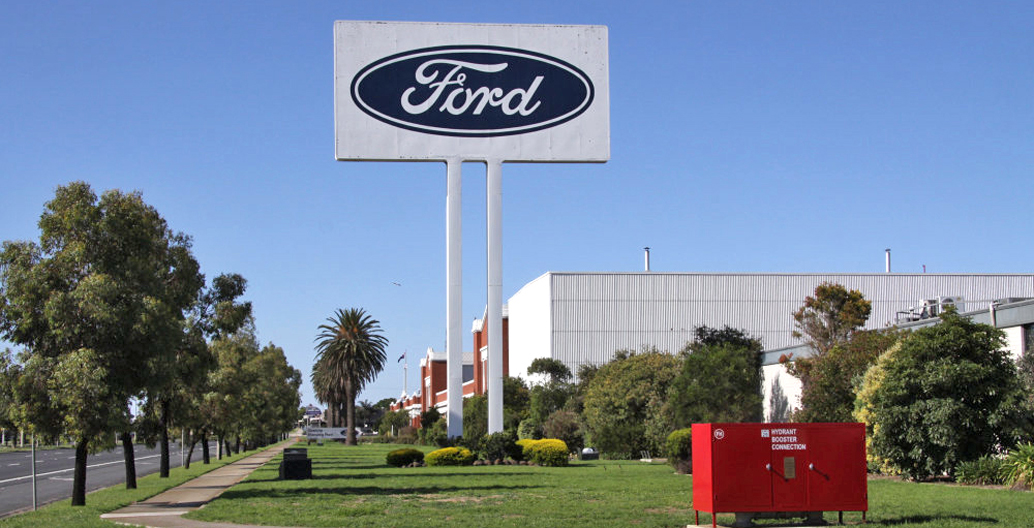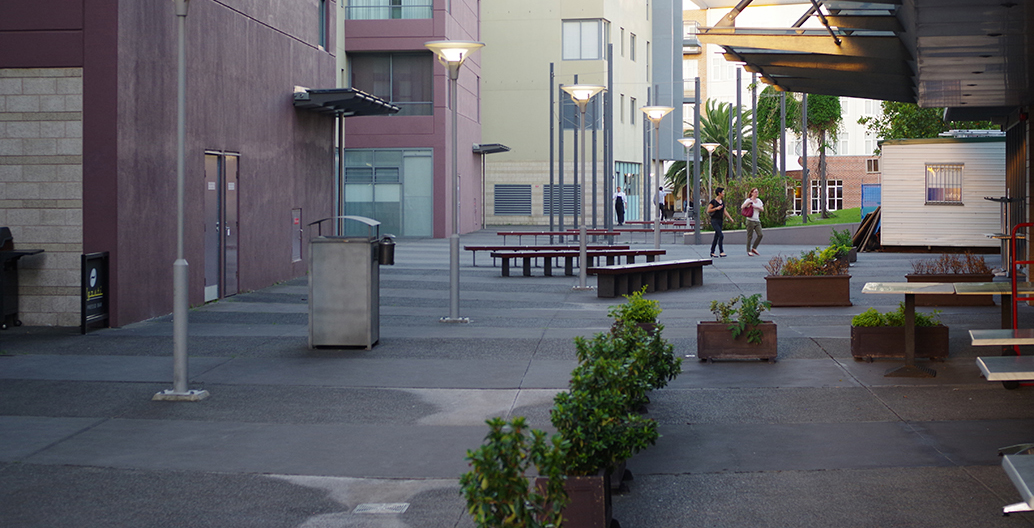 This brief overview of the role of cities in our economy forms the backdrop to George Megalogenis's 2017 Griffin Lecture, delivered recently in Canberra. Whether Megalogenis designed his lecture as a counter narrative or not, his tone may have been measured but his message was sharp. The 2017 Griffin Lecture might be summed up as, where's the strategy, stupid?
The Griffin Lecture has been delivered each year since 1951, and focuses on the big issues in urban design and architecture. They tend to have an eye to the future of the city of Canberra, while looking beyond, to national issues relevant to urban Australia.
Megalogenis is not an architect, planner or city shaper. He's a journalist and author with a documented position on the positive role migration has played in Australia's long economic and political stability. His ABC program 'Making Australia Great: inside our longest boom' was derived from his book The Australian Moment, which explored Australia's strange history with race, the world, and its place in it. As such, Megalogenis is in the business of the grand narrative, and after a decade of urban metrics flung at a revolving door of decision makers, maybe that's where we should be, too.
A key theme of Megalogenis's narrative is that Australia's migration story is one that must be shared across more of the continent. He is no reactionary Dick Smith (saying Smith allows emotion to drive his analysis), and he's not declaring Sydney, or anywhere else, 'full'. More sobering, in his opinion, is that Australia's political system won't and can't cope with what has, and what will be, asked of it.
Essentially his thesis is that Melbourne and Sydney have been allowed to grow unchecked. They are too big for the national interest, with no discernible public policy in place to manage the growth. Figures bear that out. The VAMPIRE index (Vulnerability Analysis of Mortgage, Petroleum and Inflation Risks and Expenditure) has mapped emerging urban poverty on city fringes for years. Just as giant malls suck up or drive out local business, Megalogenis sees the growth of Sydney and Melbourne as draining centres like Ballarat and Newcastle of opportunity, people and commerce, with little or no strategy in place to arrest or reverse the decline.
His lecture deliberately did not offer any detailed strategies on what to do or how to do it. When pressed, he agreed that faster, more reliable train and digital services are the future to better connect Australia's regions, and he recognises that quick fixes to divert migrants to the bush only sees them drift back to Sydney or Melbourne's jobs and lifestyle offer. He's a student of history, and of stats (delivering his entire address without notes – casually asking organisers afterwards if they intend to transcribe the audio). He summonsed the ghosts of Billy Hughes, Henry Lawson and Henry Parkes – all of whom saw de-centralisation as a safeguard to national security and a more sustainable model of development. And while he didn't intone Hugh Stretton, his lecture was reminiscent of Stretton's 'Ideas for Australian Cities'.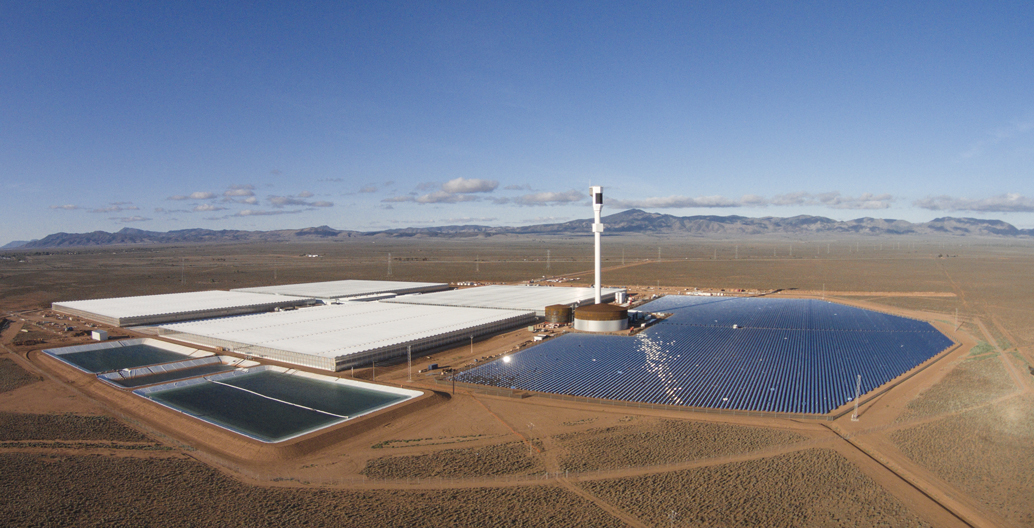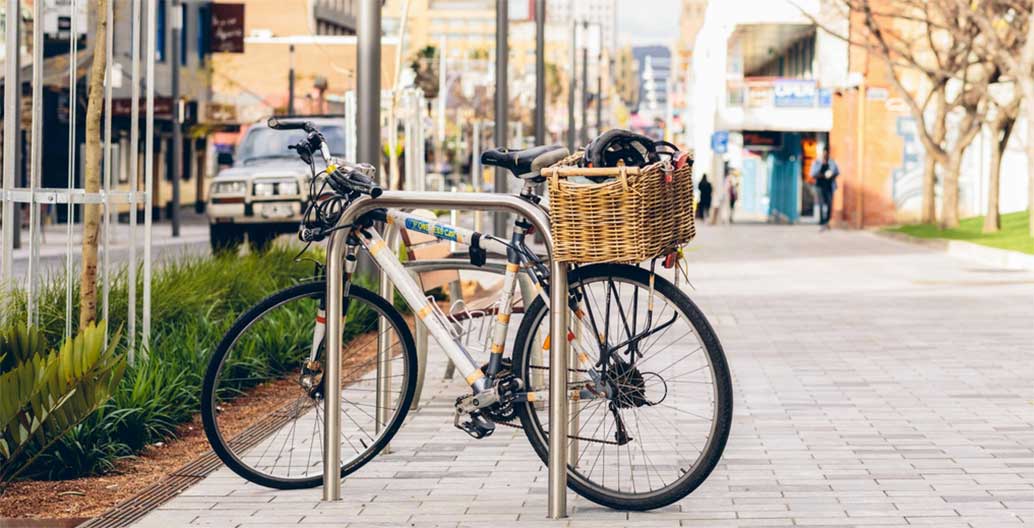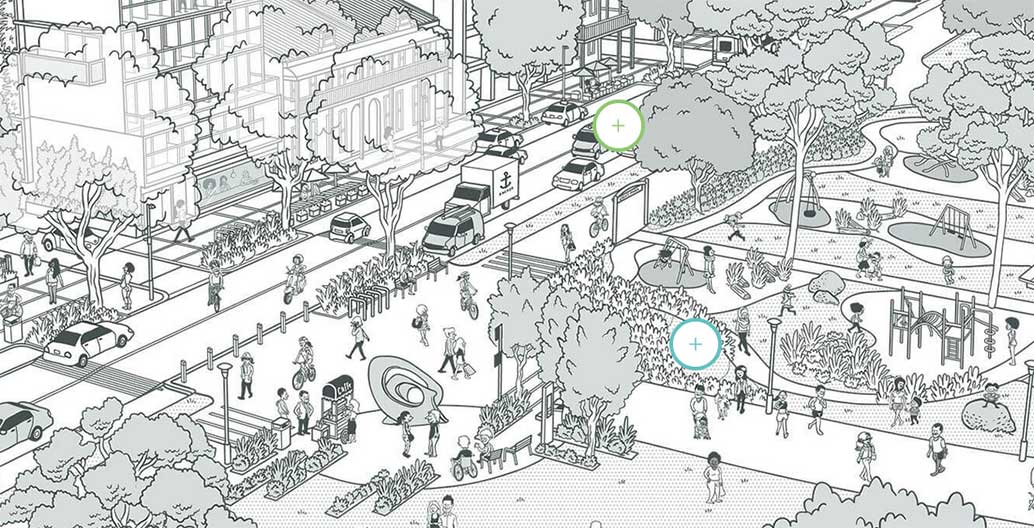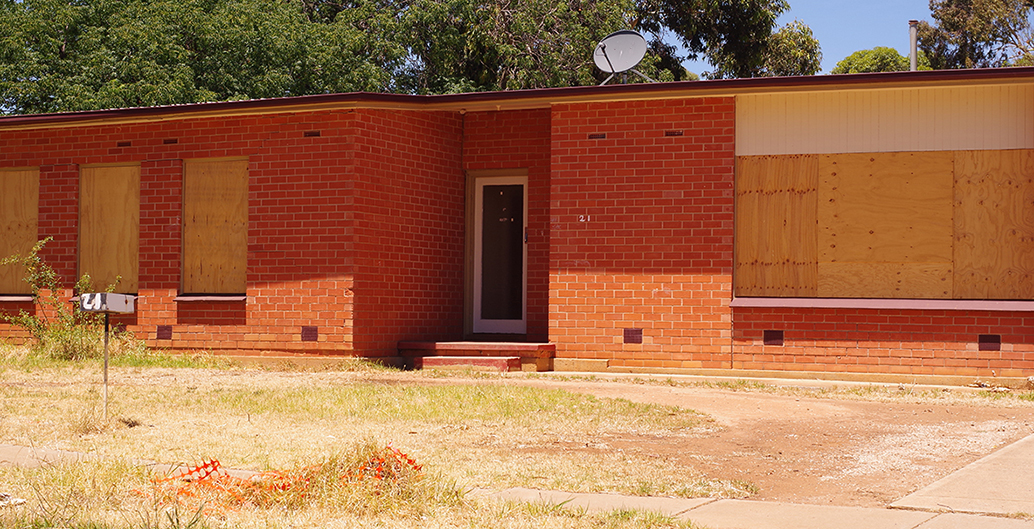 By his own admission Megalogenis left important questions hanging. As he explained, his lecture was intended to simply reframe cities and planning around migration and the proud cultural tradition of welcoming faiths, races and the world's desperate, and finding places for them. He did not want to rush into half-baked answers. He didn't propose mechanisms that might encourage growth outside the jobs-rich centres. He didn't explain that manufacturing in regional Victoria has fallen by over 20 percent since 2005 due to a range of industries closing.
There is also the question of which region he was talking about. Victoria's population density of 26 people/sq km is a very different proposition to WA's figures of one person per square kilometre.  Welcome to the infrastructure conundrum: Providing health services and support, a classroom, mail… even, in 2014 the WA government announced it couldn't guarantee municipal or essential services to remote indigenous communities, forcing them off their traditional lands. The disparity in our population density reflects a kind of economic geography that delivers opportunity unevenly – and yes, generally we know opportunity comes with density.
One significant challenge to big thinking around cities is the fact that they require investment over time. Megalogenis fears that our politics can no longer cope with carrying ideas across cycles and parties. He points to Chifley's 1949 Snowy Hydro announcement, supported and delivered by Menzies, and by successive governments, to see it open in 1974. Would he trust todays political leaders to do the same? "There is no generation of politicians I would trust less", he replied.
You can choose to take Megalogenis' Griffin Lecture a few ways. It could be viewed as a repudiation of a decade of thinking on Australia's urban direction that has, arguably, been over-spruiked by endless incantations on agglomeration and proximity, with little meaningful impact to show for it. Or it could be viewed as a call for a deeper, more layered approach, aimed at targeting negative growth and decline in most regional centres with migration as the lever.
Megalogenis closed as he opened – by levelling the same challenge to the audience as Paul Keating handed to media in a speech made 25 years earlier. Then, Keating held that the media could no longer report passively on the changes underway in the social and economic life of the country. Keating had argued that the media must become participants in reform – not just voyeurs. Megalogenis clearly sees a parallel today for the built environment professions to step forward and become more active participants – not just voyeurs – in reframing Australia's social policy agenda with both cities and regions in mind.
So what does 'participation' look like? Implied in the invitation is a greater 'embedding' of the professions in the political economy – a task that has been delegated for too long to peak bodies and Government Architects; measured by submissions produced in response to Inquiries and Committees. A more direct, personal and active definition can be seen in the 2016 election of Sydney architect Philip Thalis to the City of Sydney, or – at the other end of the country – former SONA president Cale Black operates at the coalface; managing social media for WA premier, Mark McGowan. We can not expect them to wave a magic wand. What's important is that more of us in the built environment professions spend time working close to the fiery, fluid world of politics to better understand, decode and communicate the real politick of policy making.
Megalogenis knows it can often be an effective narrative that offers a new path to new thinking. Perhaps the real potential for participation lies in the model of the professional as a citizen-advocate – more in the mode of the self-deprecatingly effective Marcus Westbury (that Megalogenis credited with "one of the great public policy miracles in Australia"). And we have them. Just look at Sydney architect Guy Luscombe who's work on designing for ageing (and dementia) was heard on ABC Radio National, or the crew from Melbourne community radio station 3RRR's The Architects that hammered away to produce 441 episodes heard by thousands. Landscape Architect Daniel Bennett has been working closely, and publicly, with Adelaide Lord Mayor Martin Haese on that city's public domain. Gareth Collins has been managing the Centre for Urban Design inside the NSW Roads and Maritime Services. All participants. Not voyeurs.
This was a Griffin Lecture in the style of Robin Boyd or Hugh Stretton. Megalogenis didn't seek to validate the sector by referencing the quantum of activity, number of jobs or a count of the cranes on our city skylines. Instead, Megalogenis appealed for a new, more integrated narrative on cities and regions – with an invitation for more citizen-advocates to join the cause.
––
Tim Horton is nationally recognised as an architect, adviser and agitator for smart policy that enables good design. He has worked in Sydney, Canberra, Adelaide and Los Angeles in small and large practice, with executive-level experience in both the private and public sector. In 2014, Tim was appointed Registrar of the NSW Architects Registration Board; an independent statutory authority that exists to inform and engage people on issues of architecture in NSW. As a former founding CEO of the Committee for Adelaide and former Commissioner for Integrated Design based in Adelaide, South Australia, his interests lie at the intersections of design, technology, innovation and governance, architecture, city planning, and the application of research in creative public policy.