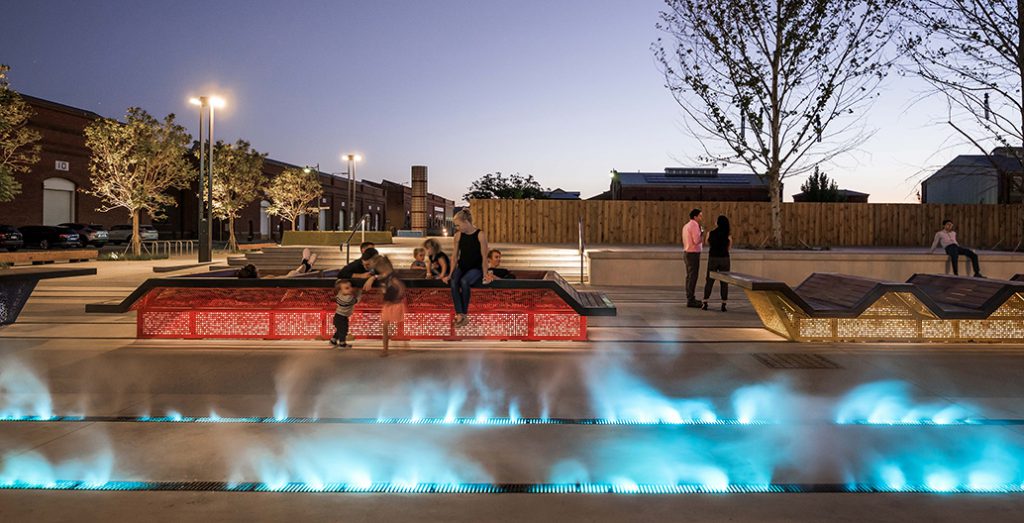 Regional winners of the WE-EF After Dark competition announced
WE-EF After Dark Competition is now coming to its final stage. The expert jury faced a challenging task of selecting four regional winners from each group of five finalists determined by People Choice Voting. Here's what the judges have to say about the winning projects.
WA/NT/SA: Railway Square, PLACE Laboratory
A dynamic and creative project, the effective lighting of the water line, a suggestion to the former rail line, contributes to the overall interpretive quality of the site design. A theatrical yet classy use of light that makes the most of the post-industrial context and boldly accentuates key interpretive elements of the site in a sophisticated way. The use of colour and light transfer, light and shade results in an outstanding public access space to be enjoyed by all ages at all hours.
NSW/ACT: National Boer War Memorial, Group GSA + LAS  
The lighting design for this simple but evocative project, supports the intent of the memorial, subtly adding drama and movement. Well detailed and delivered, the unobtrusive fixtures do not mar the daytime experience of the site, that can be enjoyed at pedestrian and vehicle levels. Overall an outstanding spatial experience.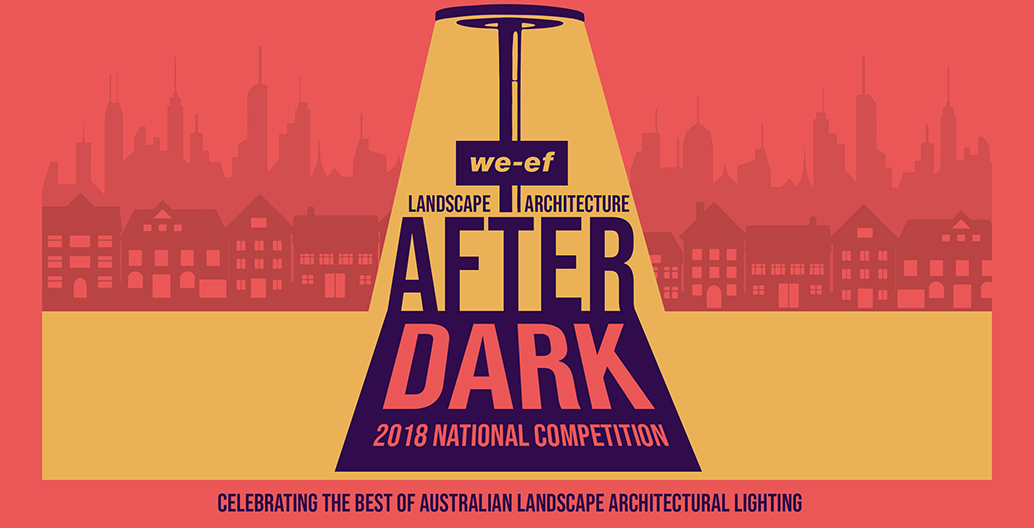 WE-EF LIGHTING's After Dark competition showcases the best landscape architecture lighting design.
QLD: Rockhampton Riverside, Urbis
This project exemplifies the integration of lighting design within the entirety of the public realm all brought together by smart networks. Beyond the integration of technologies though, the lighting design supports the urban landscape and contributes to the activation and interpretation of the public realm. It understands its context, knows where to be playful, where to be dramatic, where to be serious and where to be restrained. The concept of supporting the creation of "rooms along the street" emphasised by the lighting design; featuring building façades as well as urban spaces and water features and bold use of pink give the place a unique and coherent identity.
VIC/TAS: Monash Caulfield, TCL
Creating a simple lighting plan, the excellent execution makes the space useable into the night time hours, further enabling a modern "sticky" campus experience. The warm ambiance balanced with the mixed-use spaces are presented in a well-integrated, restrained manner. This clean and robust campus space makes good use of the retained trees and clean lines with the lighting adding to the security of the campus experience.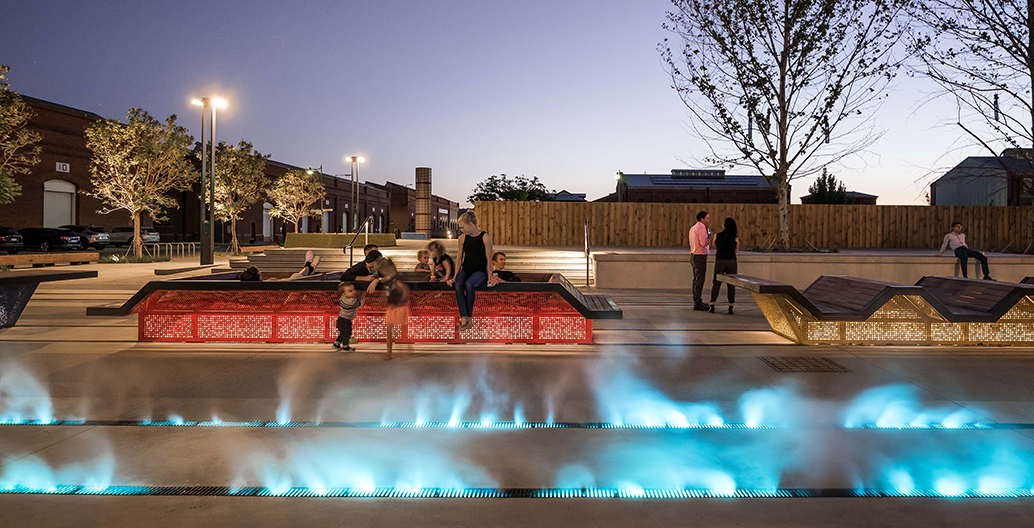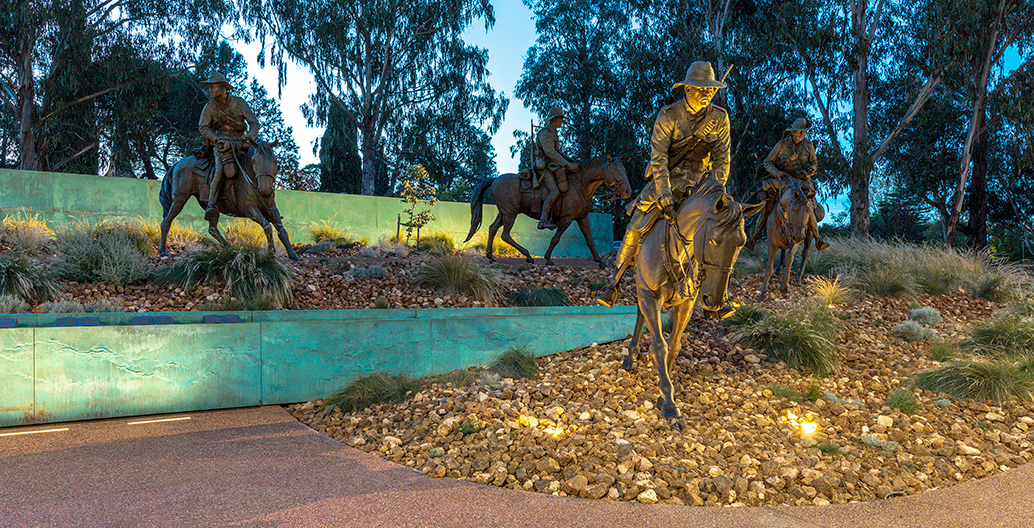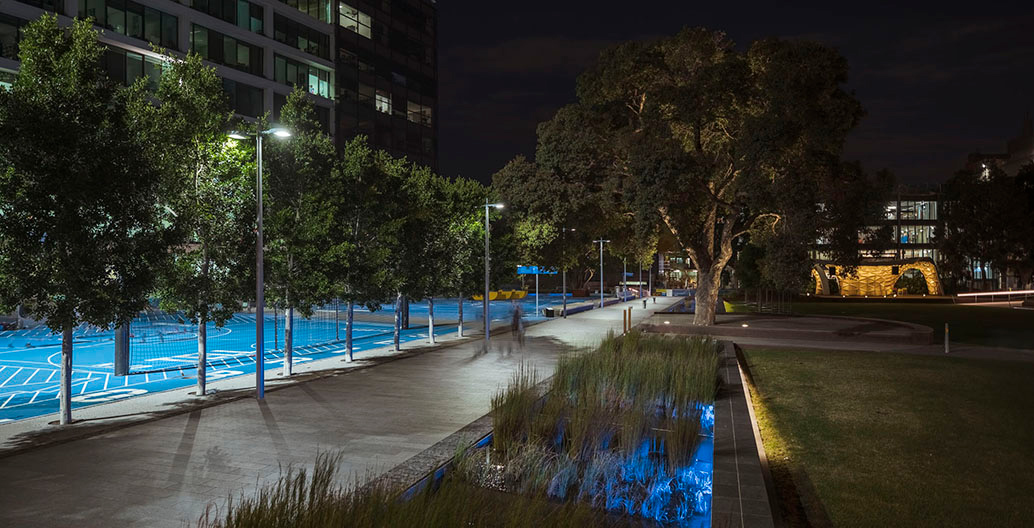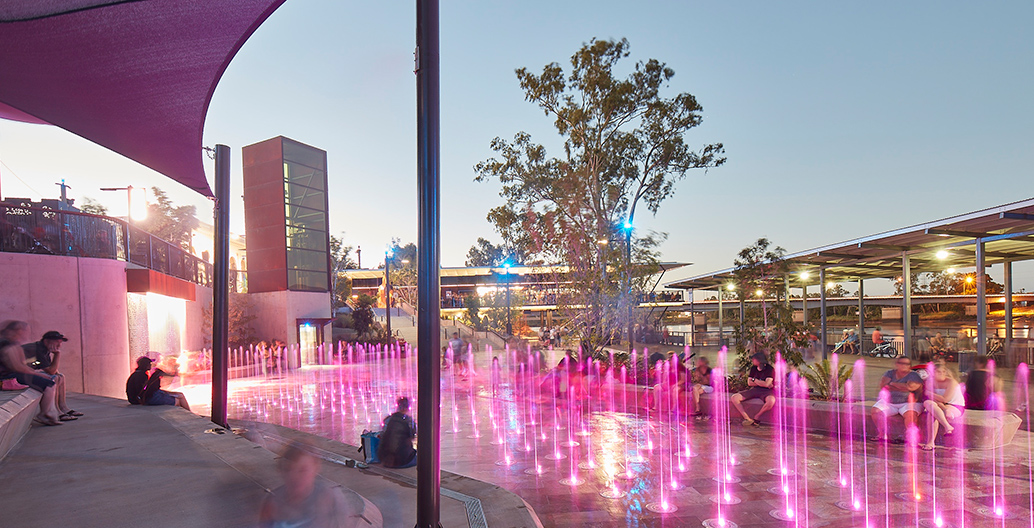 All regional winners are receiving a full Festival Pass to the 2018 International Festival of Landscape Architecture, with travel and accommodation expenses paid as required. The national winner will be announced at the Festival and will receive an all-expenses paid trip to WE-EF LIGHTING Design and Manufacturing Centre in Bangkok, Thailand, in February 2019.
Our best congratulations to the winners and a huge thank you to all participants who submitted their fantastic projects and helped us make this Competition so special. View all projects here.