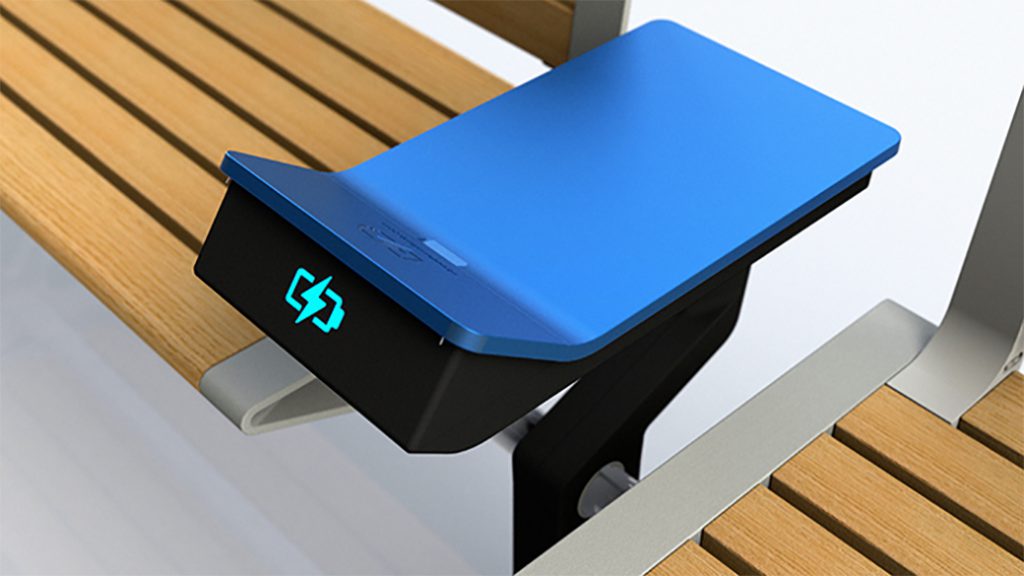 WiFi Charging Tables Coming to Future Street
Street Furniture Australia will proudly contribute furniture prototypes to the Future Street installation in Sydney this October, with ideas set to enliven your lunch break, outdoor meeting or commute.
The Australian Institute of Landscape Architects (AILA), Internet of Things Alliance Australia (IOTAA) and Smart Cities Council Australia New Zealand (SCCANZ) will build the street of the future at Circular Quay on Alfred Street, in front of Customs House, from October 12 to 15.
Place Design Group is leading the design and build of the project, which forms part of the 2017 International Festival of Landscape Architecture: The 3rd City. The four-day celebration will showcase a range of street, landscape, IoT, utilities, transport, urban design and placemaking technologies and ideas, including self-driving vehicles, with the Australian Government recently announced as a major sponsor.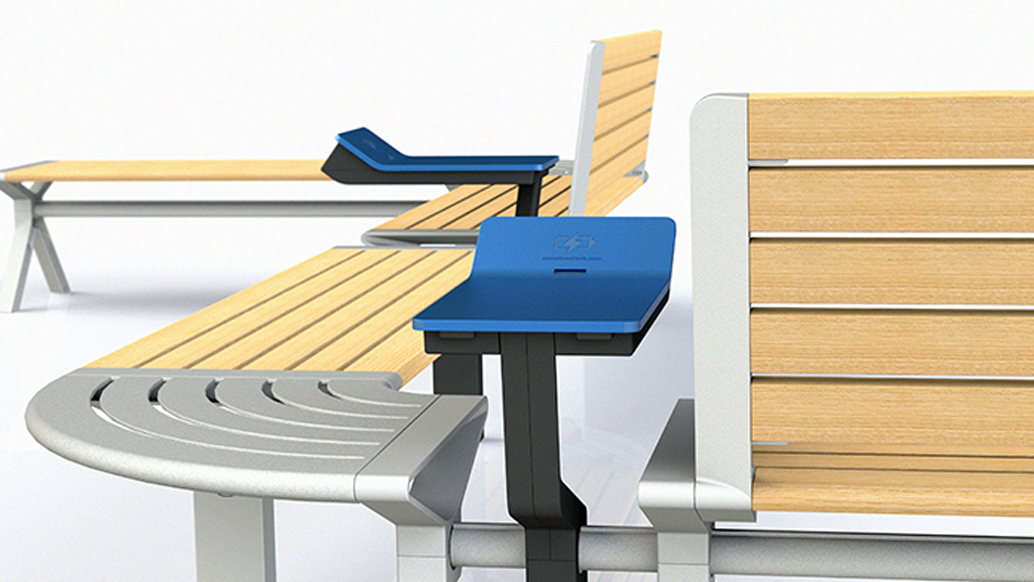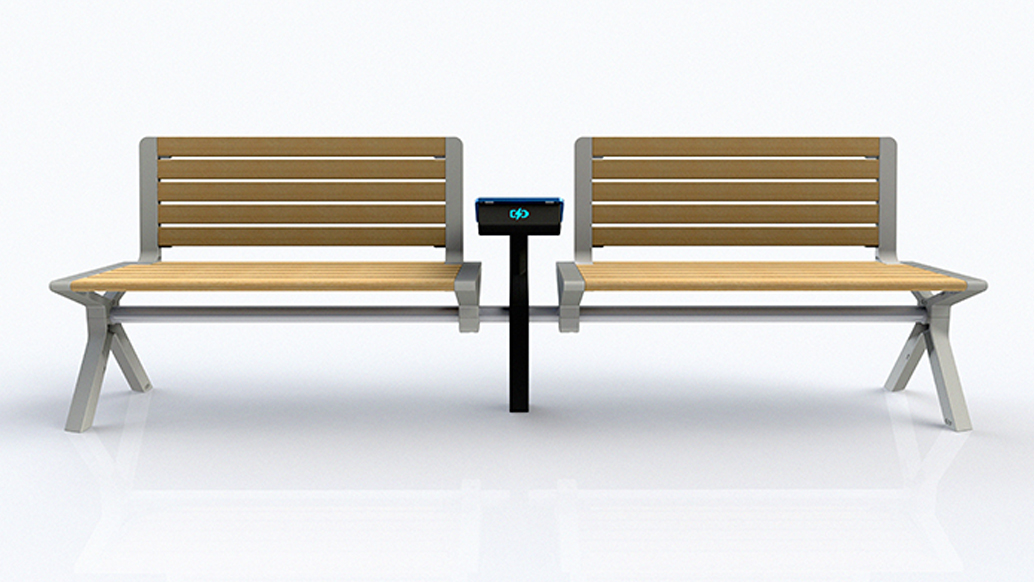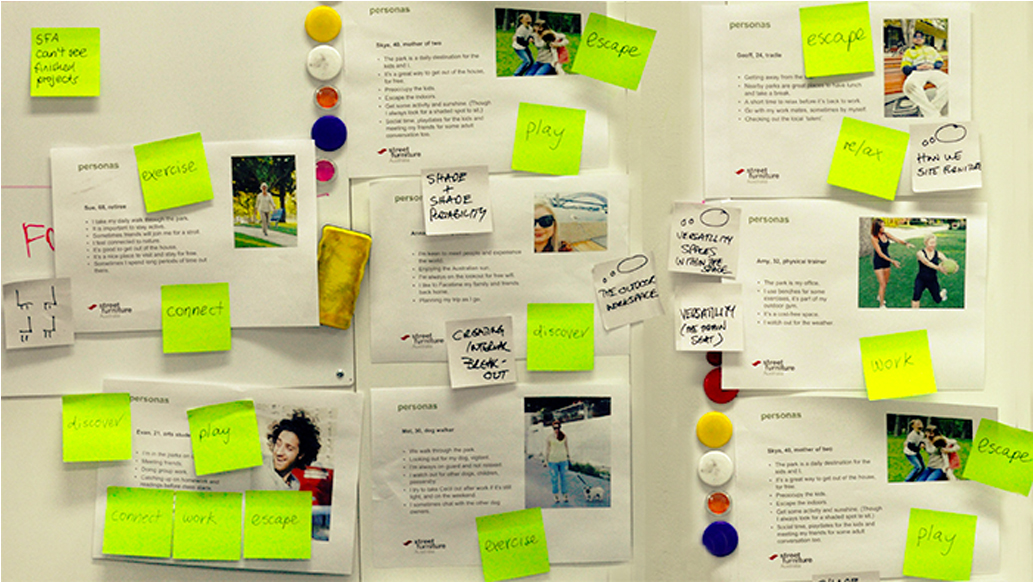 Street Furniture Australia will showcase its upcoming ARIA seating system featuring the PowerMe table, and debut an interactive Escola SmartBin. PowerMe tables empower users to never be stranded without battery again. Phones and laptops can be charged for free in parks and streetscapes.
Launched with the ARIA seating system, PowerMe tables can be integrated in a comfortable modular furniture layout. The ARIA seating system is not just one product, but a kit of parts flexible to the needs of the user. Designers can configure benches, seats and tables to support the activity of each site.
The contemporary style of ARIA is sleek yet comfortable, and features flat surfaces to place your coffee. A future-proof design makes for easy technology upgrades. Street Furniture Australia's R&D team underwent a vigorous design thinking project to gain a better understanding of the users of urban parks in the development of ARIA.
Observation and in-depth empathy interviews gave insights into how people wish to interact with places, as well as the needs of asset managers and designers. The team found that a modular system could better serve the needs of multiple users relaxing, working and socialising in public space.
The Escola SmartBin garbage and recycling prototypes will display fill levels and reward citizens with audible 'thank you's in Australian vernacular each time an item is deposited. They are solar powered, networked and geolocated.
Street Furniture Australia joins WE-EF Lighting, Lawn Solutions, Andreasens Green, Playrope, Buddy, Ene Hub, Utillix, Itron, BYKKO and Telstra to kit out Alfred Street with a range of next generation conversation-starters.
Assistant Minister for Cities and Digital Transformation Angus Taylor says he is pleased to support the event, the first of its kind in Australia. "The Future Street is an opportunity to showcase innovative ideas around landscape, infrastructure and technology to make our cities, suburbs and towns more liveable, productive and sustainable," he says.
ARIA seating system with PowerMe table will officially launch in 2018. The Escola SmartBin is available to order now.
This article originally appeared in StreetChat by Street Furniture Australia.