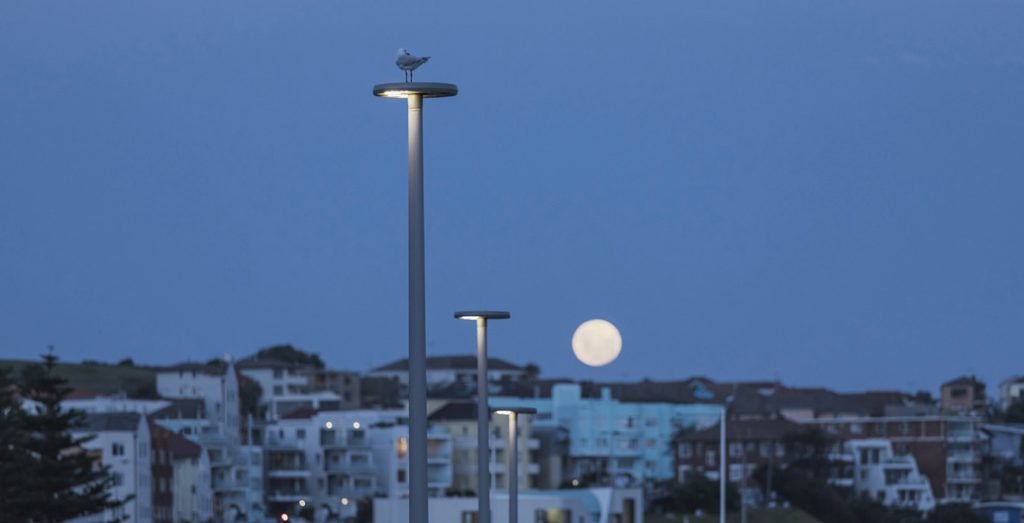 From Bondi Park to Bondi Beach – Led by light
Visitors to Sydney's iconic Bondi Beach now have a night-time travel route through Bondi Park, which links the beach and Campbell Parade with the aid of a new lighting scheme.
The project to light the new pedestrian path is the first stage of works for the Bondi Beach public domain space. Lighting and electrical consultants on the project, Lighting Art & Science look forward to working again with Waverley Council on future stages. "Previous lighting within the park was via high mast lighting which provided general lighting through the space, but did not emphasise the location of paths," said Maria Albuquerque from Lighting Art & Science.
Waverley Council invited Lighting Art & Science to design and document public domain lighting and electrical upgrades. The scope was for the provision of options for potential luminaires and poles, then inclusion of the selected option in the lighting design and documentation. "The client specifically requested a circular light fitting with a contemporary look. We presented several options and the WE-EF RMT320 was selected," said Albuquerque.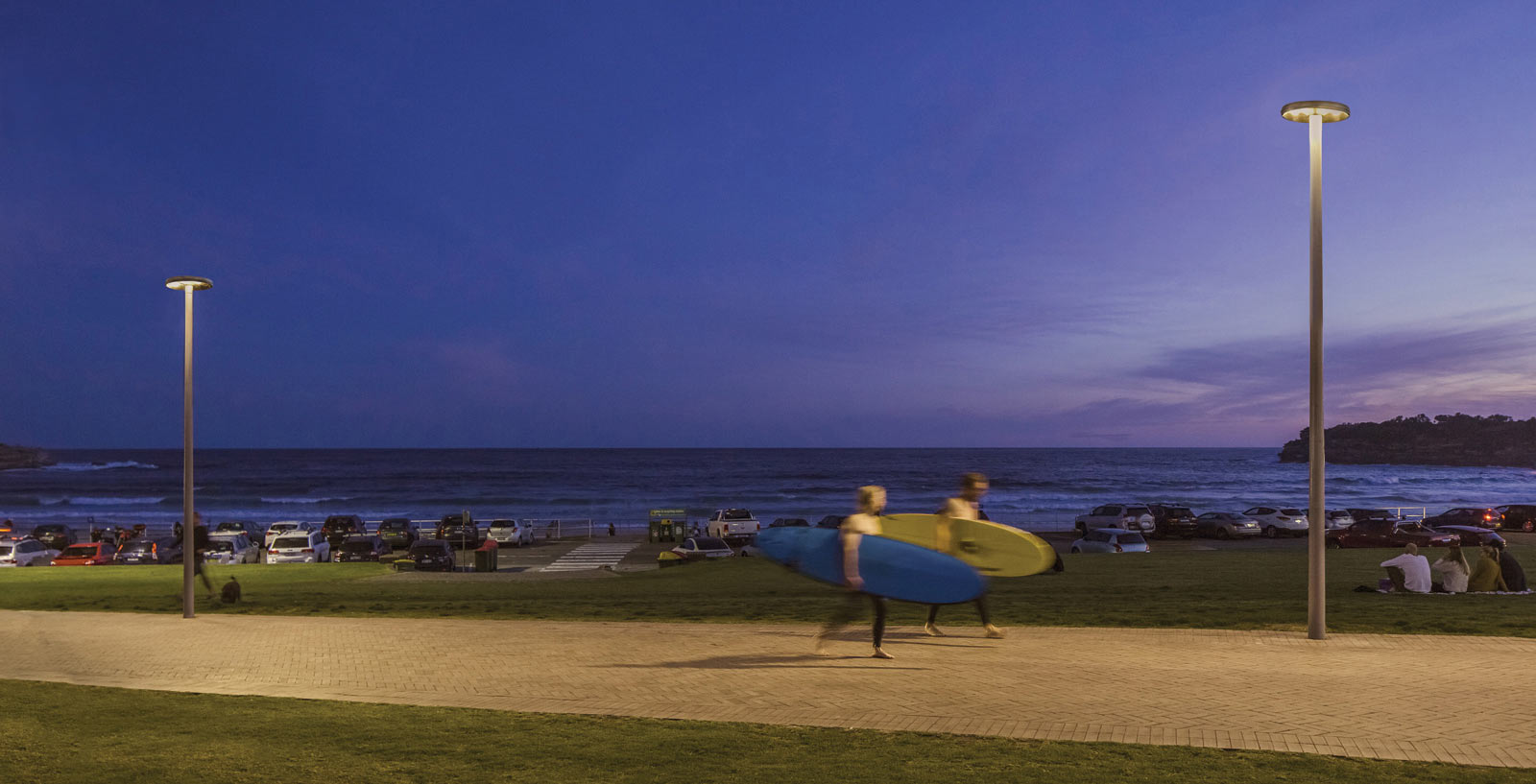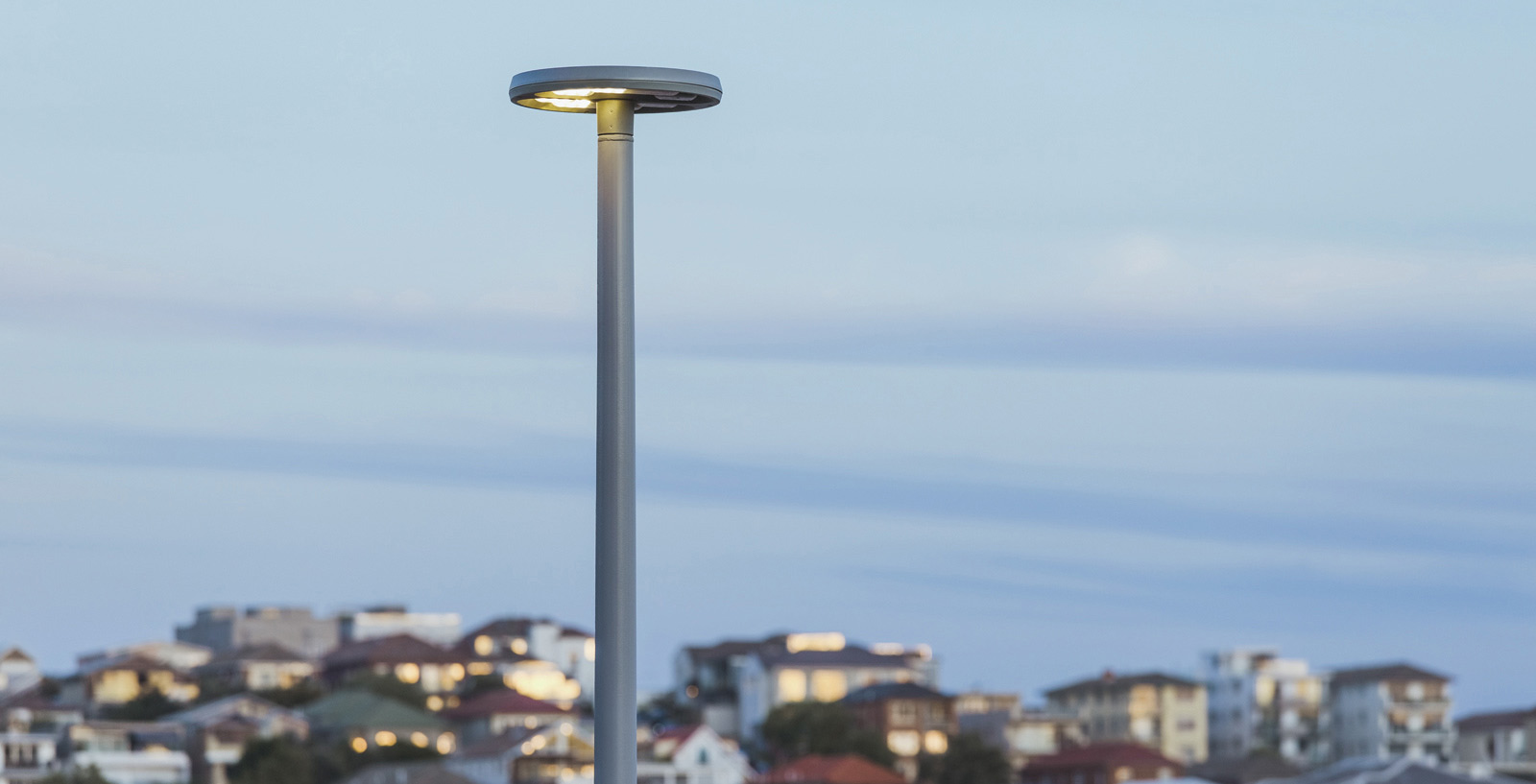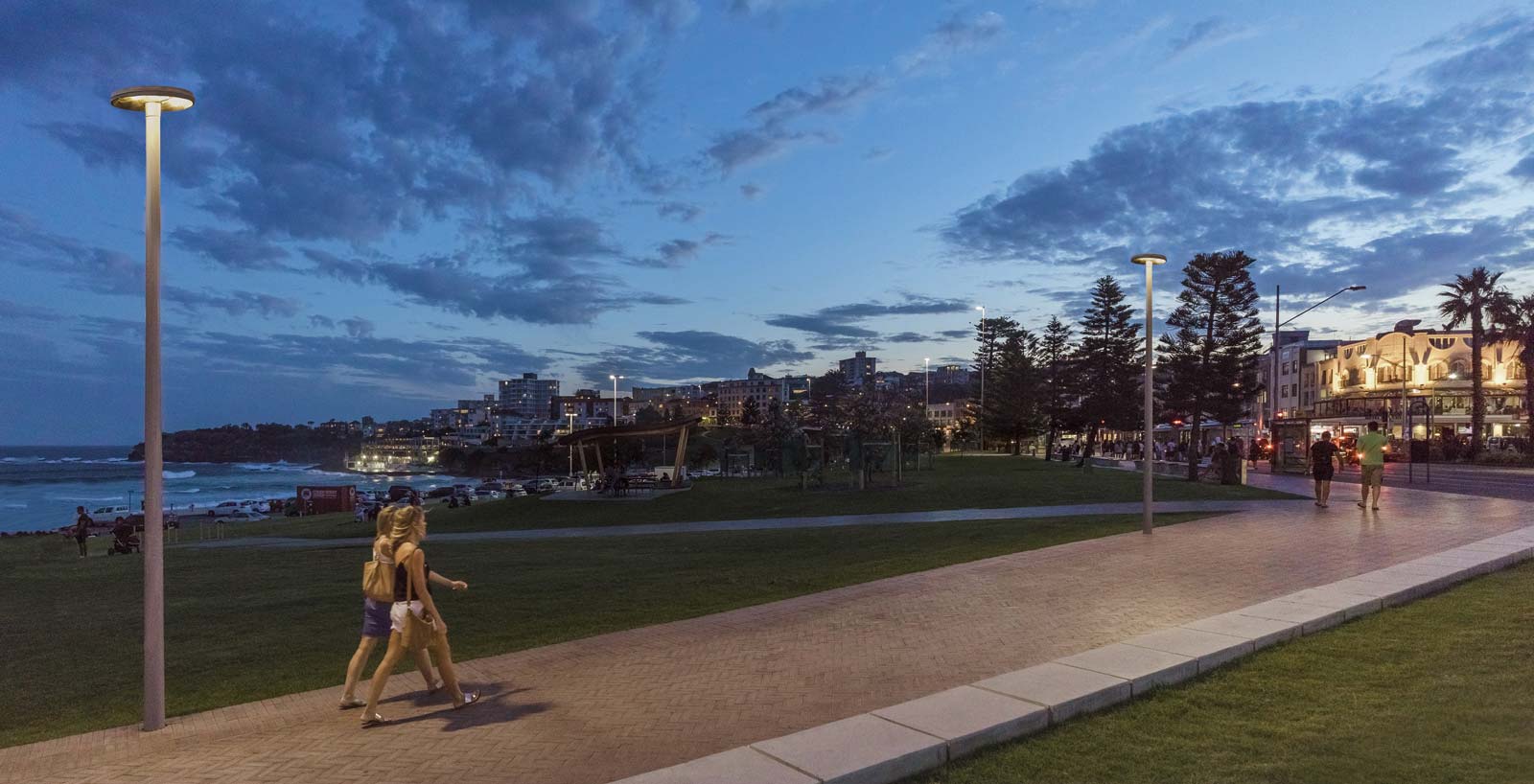 The luminaire, supplied by WE-EF sales partner Light Culture, needed to light the path to category P2 from AS1158.3.1 without being a source of glare.
"The provision of a 10-year guarantee, the required luminaire performance, light distribution and power consumption as well as the type of light fittings and pole finishes were all crucial aspects in the final selection," Albuquerque noted, adding that the fittings only consumed 15W.
For lighting design flexibility, the RMT320 LED luminaire is available in one-sided and two-sided light output versions. Multiple illuminating tasks can be fulfilled while maintaining aesthetic consistency. "The client was concerned with both the light fitting aesthetics and pole finishes since they would be installed right next to Bondi Beach," said Albuquerque. "WE-EF also offered a finish with excellent corrosion resistance, ensuring outstanding and long-lasting anti-corrosion properties."
The client was not only happy with the final result, but the project and selection process provided the council with a better understanding of the differences between the way LED luminaires light a space and the footpath lighting categories of AS1158.3.1.
––
For more information, contact:
Alena Leonardi
WE-EF LIGHTING
a.leonardi@we-ef.com
Ina Parakhina
WE-EF LIGHTING
i.parakhina@we-ef.com
http://we-ef.com/#!/aus/news/bondi_park_to_bondi_beach